June 24, 2022
Destination Restaurants give tastes of lived wisdom
LIST OF 2022
By TAEKO TERAOA, TRANSLATOR:EDAN CORKILL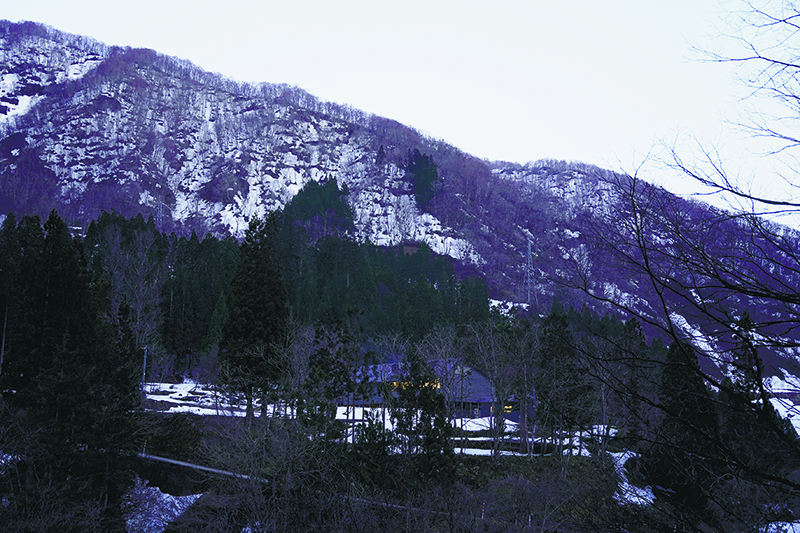 Destination Restaurants is a list of Japan's best restaurants published by The Japan Times. Started in 2021, the list is selected by Japanese experts with an international audience in mind. Our three judges from last year, Yoshiki Tsuji, Naoyuki Honda and Takefumi Hamada, are back again and have selected 10 restaurants from all over the country.
The selection criteria dictate that restaurants can be of any genre and located anywhere — except in "the 23 wards of Tokyo and any 'ordinance-designated city' (designated cities with populations of 500,000 or more)." Tokyo is renowned for having more Michelin-starred restaurants than any other city in the world, and the designated cities also boast fantastic dining options. But for Destination Restaurants those locations have been excluded because "the real expression of Japan's land and climate is to be found in its regional areas, and not its cities." The judges are also unanimous in believing in the value of "unearthing those unique talents that tend to get lost in regional areas" and that a regional-focused list provides an "alternative to the usual popular selections."
"We're hoping to attract inbound customers to regional restaurants and create an opportunity for the local economies to get a boost," commented judge Hamada. Fellow judge Honda agreed: "Food prepared by regional chefs is based on the traditional cuisine of the local area, so it is brimming with lived experience and wisdom. I want people not just from overseas but from Japan too to experience that for themselves." Tsuji explained his interest this way: "I'm keen to convey Japanese food culture from a different angle to other guides by seeing gastronomy not as pleasure, but as an intellectual pursuit."
And so this year's 10 restaurants are bound to give you a taste of not just Japan but also the unique, tradition-rich locales that created them.
---
What is Destination Restaurants?
Destination Restaurants is a restaurant guide, published annually by Japan's oldest English-language newspaper, The Japan Times, that compiles the best restaurants from the length and breadth of the nation — restaurants so good that they might even warrant a trip to Japan.
---
Destination Restaurants 2022
A: Yoichi Sagra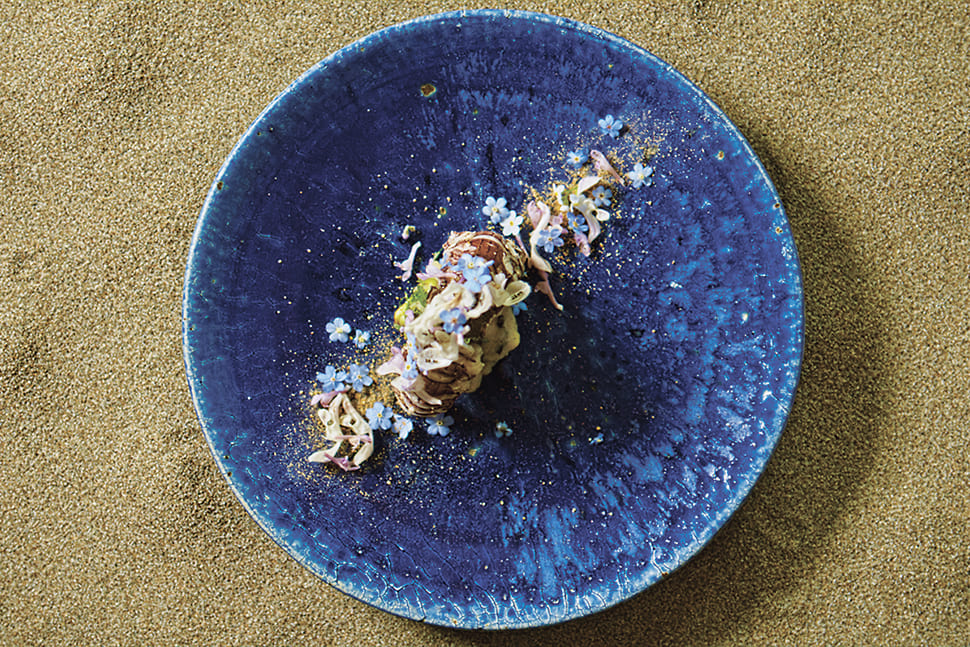 An Italian-style inn in the Hokkaido village of Noboricho, which boasts many vineyards even for the Yoichi region. It relocated from Sapporo in 2017 and became more focused on showcasing local flavors. It specializes in pairing local wines with the best products from the mountains and the sea as well as produce from nearby farms. The Japanese-style breakfast with fresh local fish is also popular.
---
B: Dewaya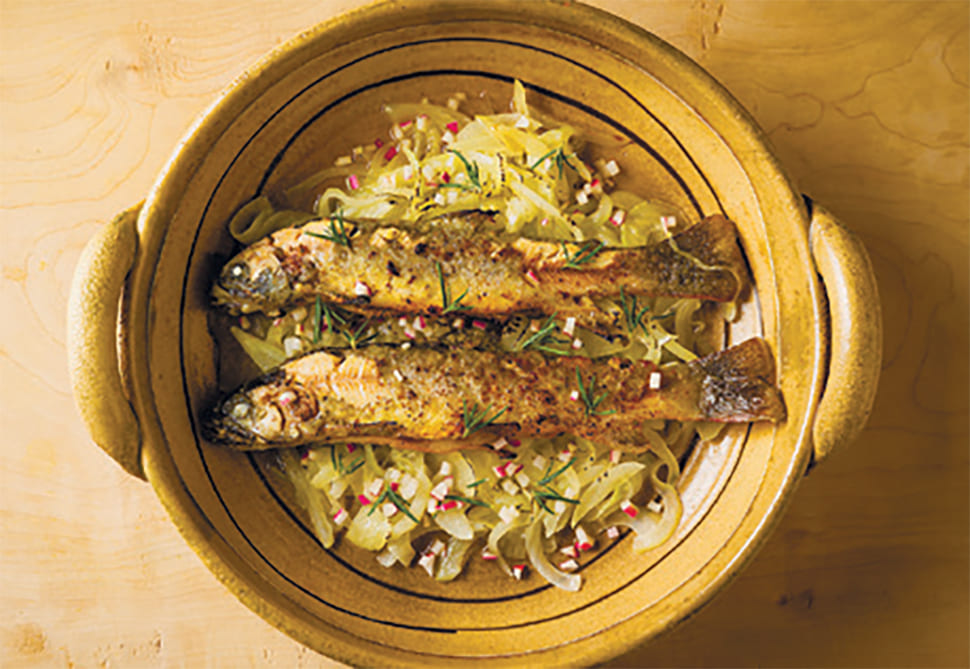 Founded more than 90 years ago in Yamagata as an inn for pilgrims coming to worship at the Three Mountains of Dewa, this inn is a rarity even in Japan for its focus on sansai, or wild mountain plants. Based on the previous owner's belief that "local foods cooked by locals are the most delicious," it uses local ingredients, particularly those harvested in the wild around the town of Nishikawa and Mount Gassan.
---
C: Don Bravo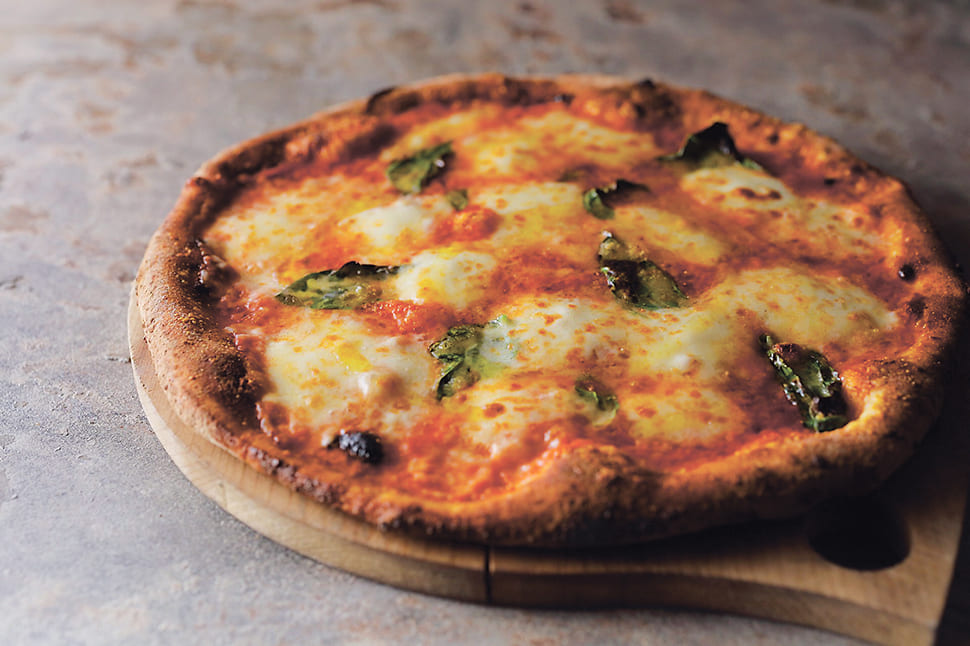 A contemporary Italian restaurant in the Kokuryocho area of the city of Chofu outside Tokyo. Chef Masakazu Taira, who trained at several fine-dining restaurants in Italy, has a fresh style that breaks new ground in gastronomy while incorporating casual elements and Japanese flavors in dishes like wood-fired pizza.
---
D: Kamakura Kitajima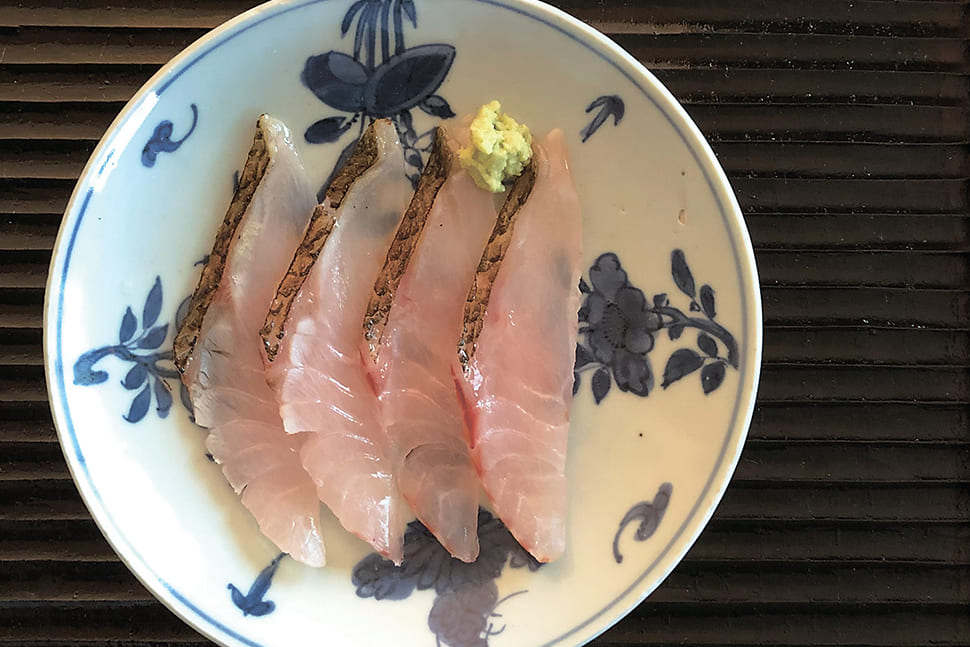 A Japanese-style restaurant in a former residence at the foot of the mountains in the Kanagawa city of Kamakura. Based on Kyoto-style techniques that owner Yasunori Kitajima picked up at Kyoto's famous Wakuden, it uses mainly local ingredients such as Sagami Bay seafood and organic vegetables to create genuinely unique flavors.
---
E: Satoyama Jujo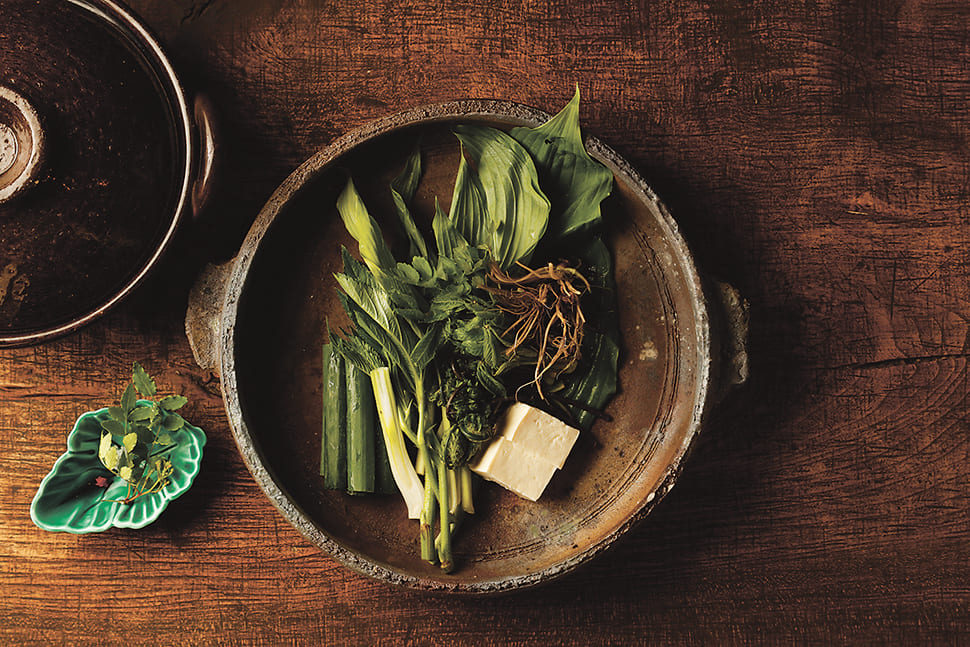 Located in the snowy Niigata city of Minamiuonuma, this inn offers Japanese cuisine in an old converted residence. Not only has its food earned plaudits, but the hands-on experiences it offers guests for growing organic Uonuma Koshihikari rice and its style of reinventing local cuisine through collaborations with chefs are also attracting attention.
---
F: L'Atelier de Noto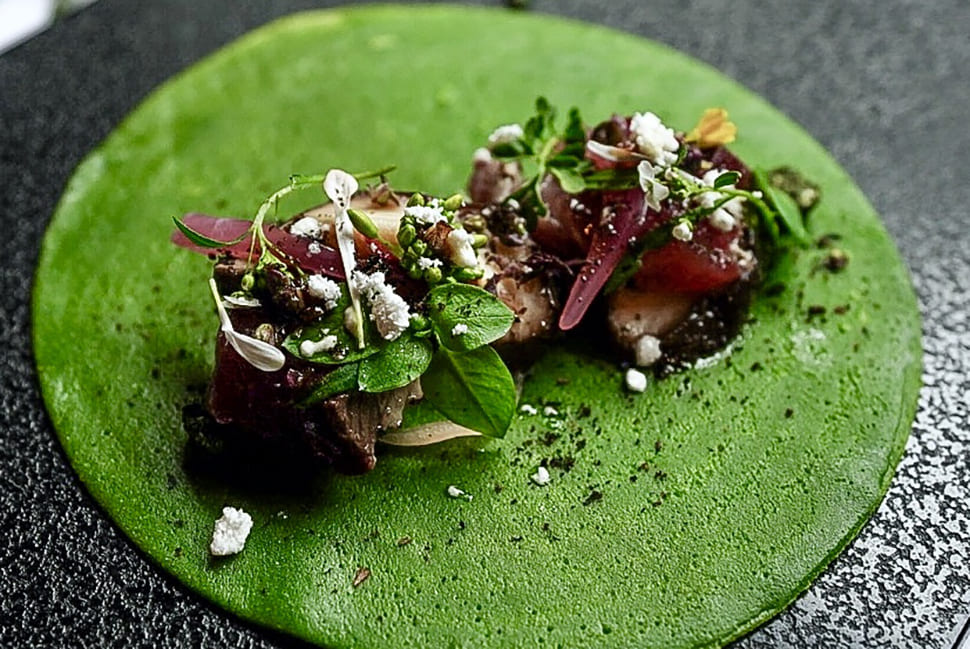 A French restaurant run by Toshiya Ikehata, who was born and raised in Ishikawa's Noto Peninsula and trained in Osaka and France. Many guests come to enjoy the seafood, including crabs in winter and rock oysters in summer, served in local Wajima lacquerware and Suzu ware ceramics. The restaurant itself is housed in a former lacquerware workshop in Wajima.
---
G: Chakaiseki Onjaku
Located in the Shizuoka port town of Yaizu, famous for its bonito and tuna. The restaurant is now run by Daigo Sugiyama, who took over from his father. The full-course menu using fresh fish from the renowned Sasue Maeda Fish Shop invokes the spirit of traditional tea ceremony kaiseki meals without the formality.
---
H: Villa Aida
Located in a residential area of the Wakayama city of Iwade, villa aida's full-course menu is an Italian-based original crafted with local fish, game and fruits as well as vegetables and herbs grown by owner-chef Kanji Kobayashi. One of the restaurant's great achievements is that it makes a virtue of using the kind of produce that might never find its way to market.
---
I: Akai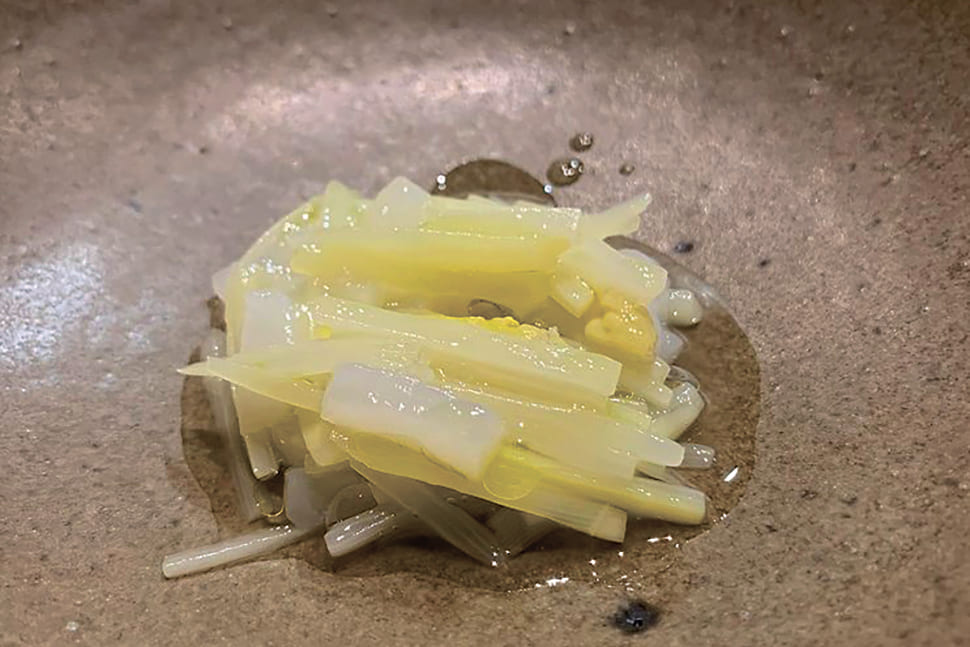 Located in Miyajimaguchi, the departure point for ferries to the world-renowned Itsukushima Shrine in Hiroshima Prefecture, this innovative French restaurant is housed within an 80-year-old former residence. With a focus on serving freshly prepared meals, it has just eight seats at its counter. Locally born and raised chef Kenji Akai's menu is inspired by the fresh ingredients available on the day, so there are no standard items.
---
J: Villa del Nido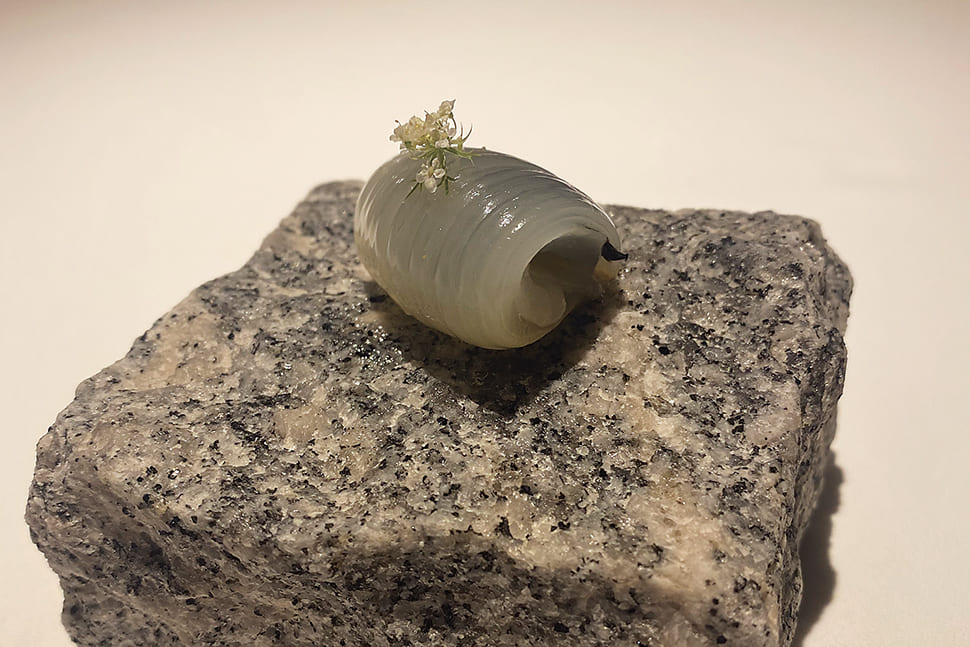 An Italian restaurant in a single-family house surrounded by farms in the Kunimi area of the city of Unzen on Nagasaki Prefecture's Shimabara Peninsula. Chef Takafumi Yoshida, who was born and raised locally, trained in Italy. Able to identify the true potential of locally produced ingredients, he expertly pairs locally sourced meals with wine and local sake.
---
土地ごとの個性的な食文化を魅力的に伝える10店を厳選
「Destination Restaurants」はジャパンタイムズが主催するレストランセレクション。"日本人が選ぶ、世界の人々のための、日本のレストランリスト"として2021年に発足。「Destination Restaurants 2022」でも前回同様、辻芳樹氏、本田直之氏、浜田岳文氏が選考にあたり、日本各地から10店を選出する。選考対象は「東京23区と政令都市を除く」場所の全ジャンルのレストラン。
「Destination Restaurants」では「日本の風土の実像は都市よりも地方にある」と考えること、また、「地方で埋もれがちな才能の発掘」を目指すこと、「既存のセレクションとの差別化」を図ることから、エリアを限定した。
「地方のレストランに集客をして、地方経済が回るきっかけになれば」と浜田氏。「地方のシェフが作る料理には、郷土料理という歴史的背景がある。そこには人間が生きるための知恵が詰まっている」と本田氏。「ガストロノミーを知的な学びと捉えることで、既存のガイドとは違う角度から日本の食文化を発信したい」と辻氏。食を通じて日本を深く知ることができる10店が選ばれた。
Return to Sustainable Japan Magazine Vol. 13 article list page