June 23, 2023
Destination Restaurants express the land of Japan
RESTAURANTS
By TAEKO TERAO, TRANSLATORS: EDAN CORKILL
Destination Restaurants was launched by The Japan Times in 2021 as a list of the best restaurants in Japan, selected by Japanese experts with international diners in mind. As in previous years, Yoshiki Tsuji, Naoyuki Honda and Takeshi Hamada have kindly judged the third edition, Destination Restaurants 2023, and selected 10 top-quality restaurants from across the nation.
Restaurants of any genre are eligible, and in any location outside Tokyo's 23 wards and Japan's 20 major "ordinance-designated cities." The culinary prowess of Japan's main cities is well known — Tokyo's restaurants have the most "stars" in the world. But the Destination Restaurants list has three guiding principles that set it apart and place its focus squarely on regional Japan. First, the true expression of Japan's land and climate is to be found in its regional areas. Second, it is important to unearth those unique talents that tend to get lost in regional areas. Third, a regional-focused list provides an alternative to the many other restaurant rankings.
"Even if you have just one restaurant that is good enough to attract international visitors, then you have the potential to enliven that local economy and spark regional revitalization," Hamada said. "Hopefully this is a first step." Tsuji commented: "Without the necessary tourist resources, convenient transport and accommodation options, people often just don't visit rural areas, so they have a range of issues that need attention. But when a local restaurant does receive attention, it is so valuable, because it means you can also promote local foods and ingredients and other things at the same time." Honda highlighted the list's influence on the next generation, explaining that "when you get more good local restaurants appearing and attracting attention, more young chefs will be nurtured in regional areas." Now that COVID-19 restrictions have been lifted and the number of tourists visiting Japan from overseas has recovered, the Destination Restaurants list looks set to become even more important than ever.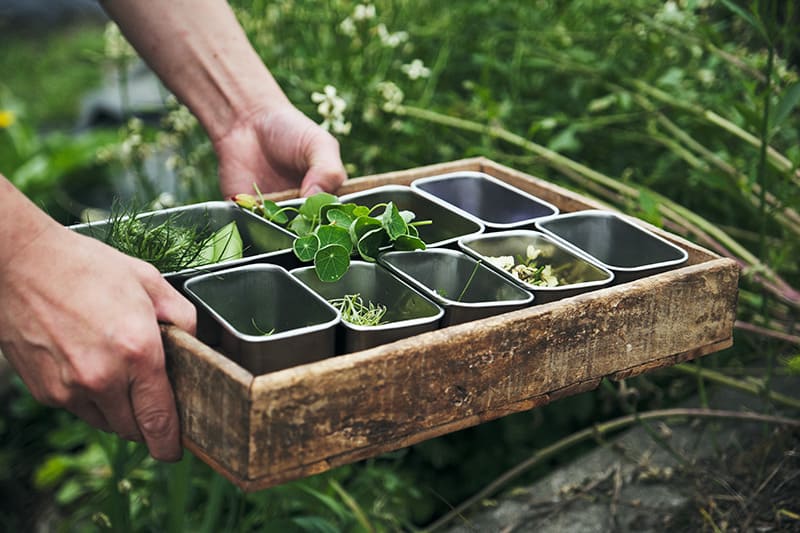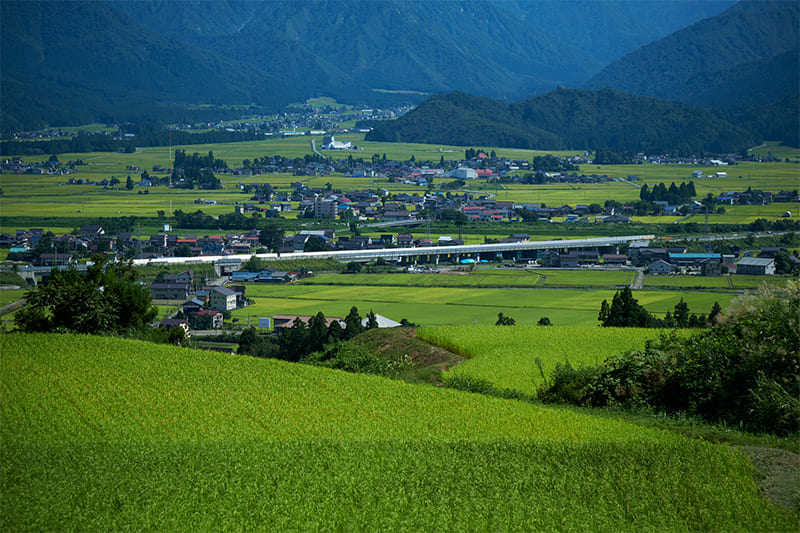 ---
What is Destination Restaurants?
Destination Restaurants is a guide to the best restaurants across the length and breadth of Japan — restaurants so good they might even warrant a trip to Japan. It is published annually by The Japan Times, Japan's oldest English-language newspaper.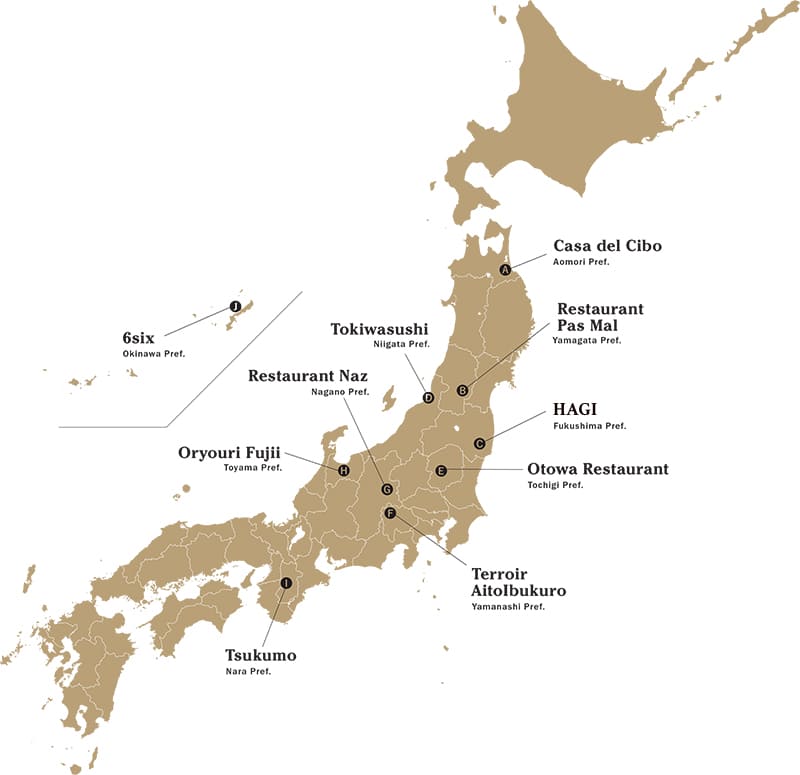 ---
Destination Restaurants 2023
A: Casa del Cibo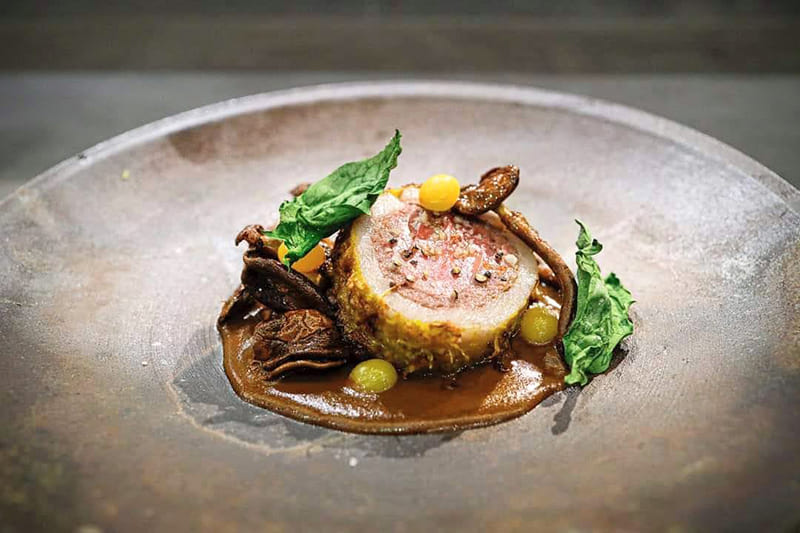 Hachinohe in Aomori Prefecture, where this restaurant is located, is home to one of Japan's top fishing ports and during the Edo Period was the castle town of the domain of Hachinohe. Chef-owner Ryouhei Ikemi uses both French and Italian techniques to make brilliant use not only of local seafood but also of many other Aomori products, such as farm-raised boar, a rarity in Japan.
---
B: Restaurant Pas Mal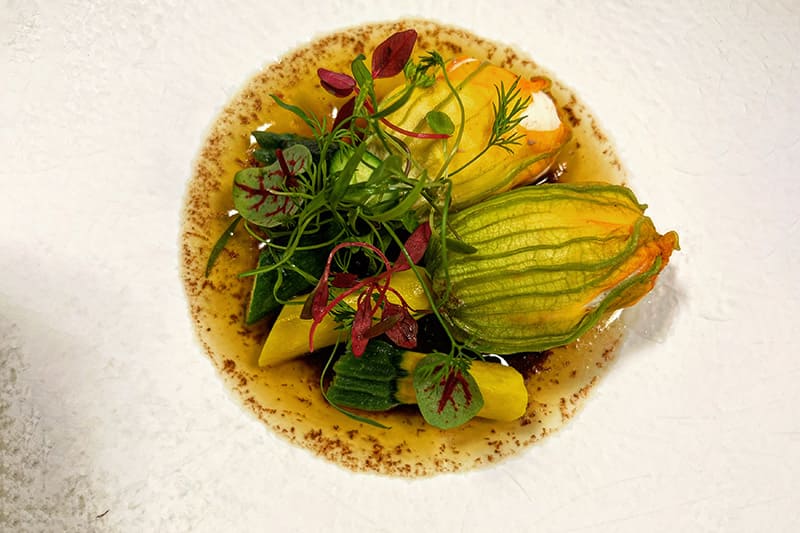 This is the sole authentic French restaurant in the city of Yamagata, which sits to the west of the Ou Mountains. Chef-owner Yusuke Murayama, who is from the city, charms guests with his diverse repertoire of dishes, from French classics built around sauces to ambitious creations like a French version of taro root stew, a local specialty.
---
C: Hagi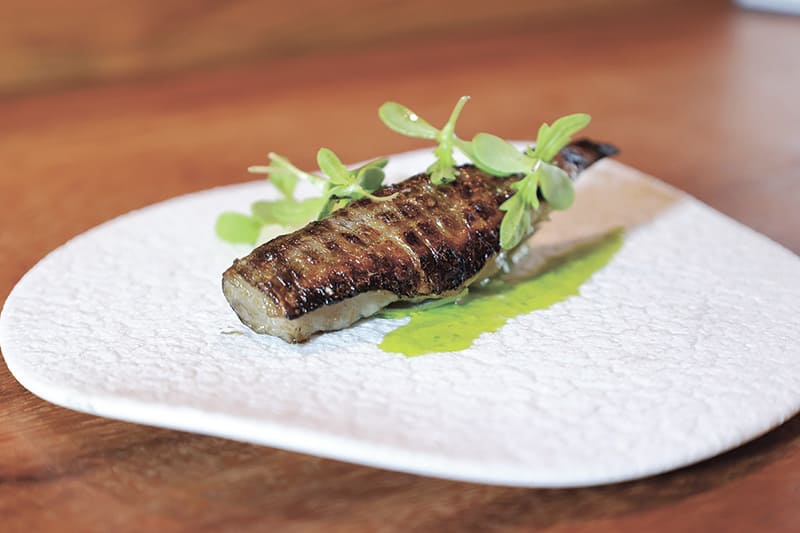 Chef-owner Harutomo Hagi earns rave reviews for his French-based cuisine using vegetables, fish and meat from the Fukushima Prefecture city of Iwaki, where the restaurant is located. His collaboration with local producers has become a symbol of revitalization and a source of renewed confidence for a region that suffered impacts from the 2011 Tohoku earthquake, tsunami and nuclear disaster.
---
D: Tokiwasushi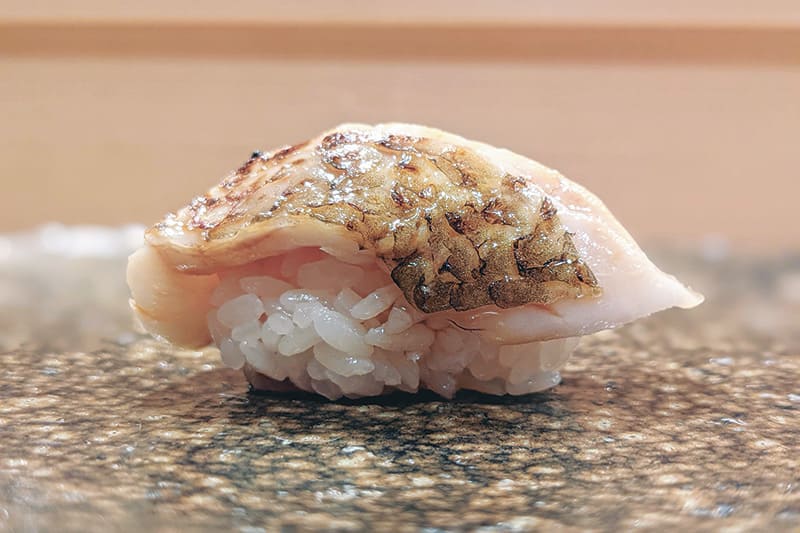 Perched on the Niigata Plain, where winters are snowy and the rice is renowned, the city of Shibata abounds in tourist attractions such as Shibata Castle and local hot springs. As the third generation in his family to lead Tokiwasushi, which opened in 1954, Kousuke Kobayashi cooks local rice in spring water before seasoning it and pairing with seasonal seafood, taking sushi in new directions.
---
E: Otowa Restaurant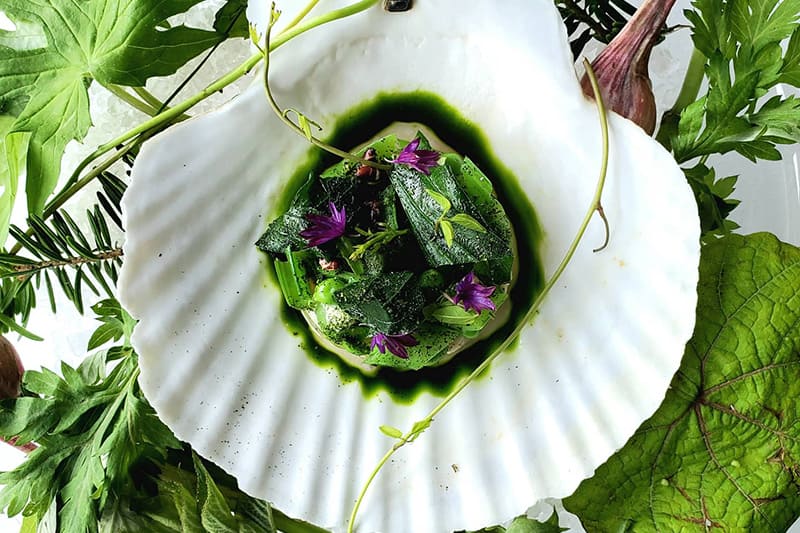 This French restaurant in Utsunomiya, a Tochigi Prefecture city famous for its gyoza, is a family affair run by chef-owner Kazunori Otowa and his sons Hajime and Sou. They serve elegant, contemporary French cuisine using products from Tochigi such as Datedori, a chicken brand that Kazunori helped develop.
---
F: Terroir Aitoibukuro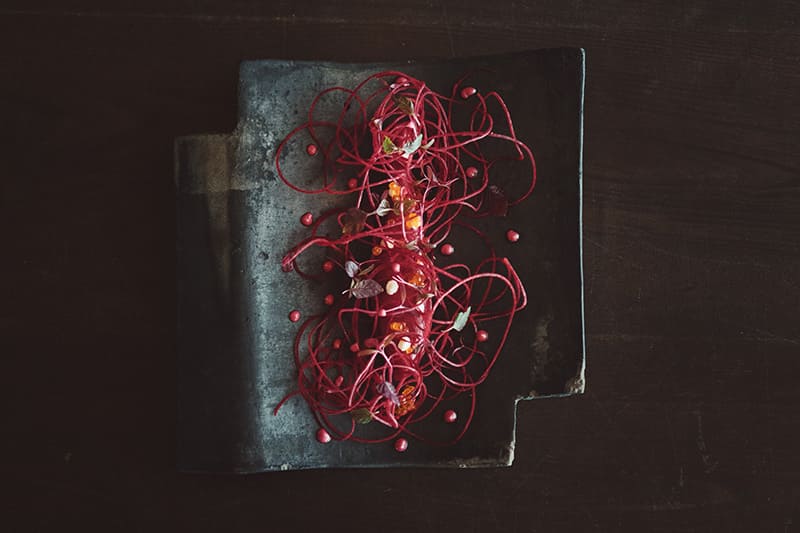 This restaurant gets its name — which means "Love and the Stomach" — from the saying that "love comes through the stomach." Located in the old post town of Hokuto, Yamanashi Prefecture, which is surrounded by five famous mountains, the restaurant occupies a remodeled traditional house. Chef-owner Shinsaku Suzuki holds a hunting license and creates menus with a playful spirit. Children are welcome.
---
G: Restaurant Naz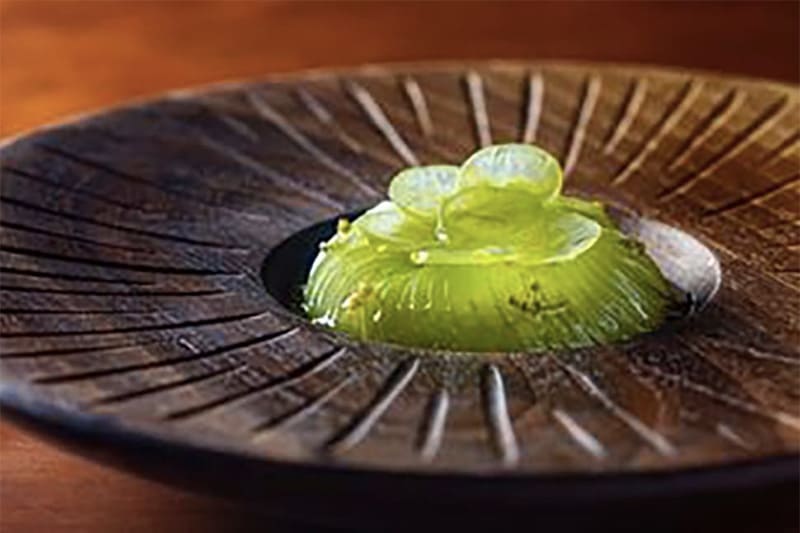 This restaurant opened in 2020 at a resort in the summer vacation destination of Karuizawa, Nagano Prefecture, just an hour from Tokyo by shinkansen. Ever since, it has been hard to get a reservation. Chef Natsuki Suzuki trained in Italy before working at Noma and Kadeau in Denmark. He puts the fermentation skills he learned there to use in bringing new flavors to local ingredients.
---
H: Oryouri Fujii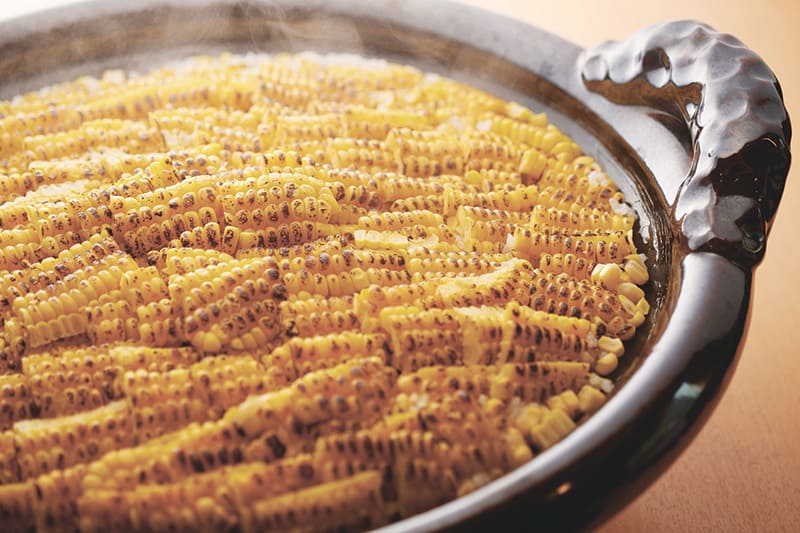 The historic streets of Iwasebunkamachi recall days of old, when the Kitamaebune shipping route brought thriving trade to the area. Oryouri Fujii opened in 2011 as part of a town revitalization project led by local sake brewery Masudashuzo. Chef-owner Hironori Fujii brings out the best in ingredients from Toyama, drawing diners from across Japan and beyond.
---
I: Tsukumo
This Japanese restaurant is located in Nara, the eighth-century capital of Japan and home to many historic shrines and temples. Owner Masato Nishihara trained at Kyoto Kitcho Arashiyama and worked at Japanese restaurants in New York and London before opening Tsukumo in 2015. His interpretations of the food culture of Nara and Japan more broadly are attracting attention.
---
J: 6six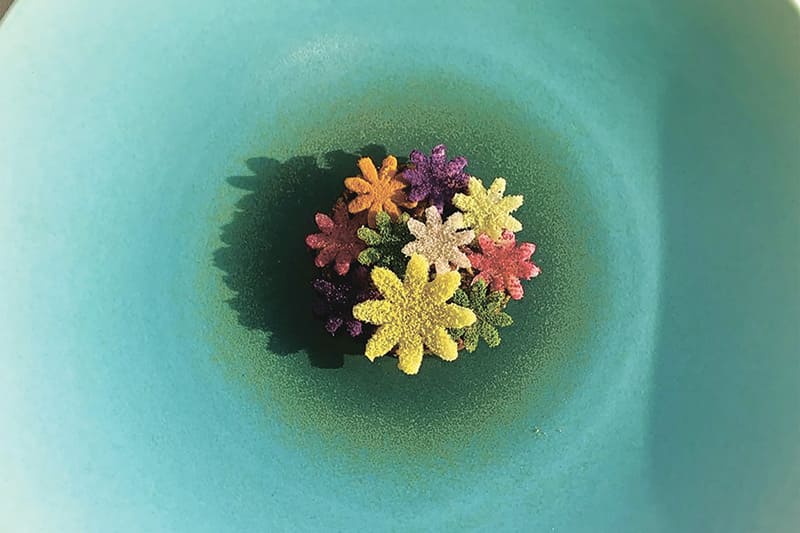 Hiroyuki Kosugi is chef-owner at Six, a restaurant on the small island of Kouri, 2 kilometers by bridge from Okinawa's main island. Guests enjoy views of the blue ocean as they dine on about 25 courses. Kosugi riffs creatively on French cooking, often incorporating local specialties such as shimadofu, Okinawa's "island tofu."
---
食から地方創生を図る日本のレストランリスト。
「Destination Restaurants」はジャパンタイムズが主催する日本発信のレストランセレクション。"日本人が選ぶ、世界の人々のための、日本のレストランリスト"として2021年に発足。第3回目となる今回も第1回から引き続き、辻芳樹氏、本田直之氏、浜田岳文氏の3名が選考にあたり、日本各地に点在する魅力的な10店を選出する。選考対象となるのは「東京23区と政令都市を除く」場所にある、あらゆるジャンルのレストラン。「日本の風土の実像は都市よりも地方にある」と考えること、また、「地方で埋もれがちな才能の発掘」を目指すこと、「既存のセレクションとの差別化」を図ることから、そのようにエリアを限定した。
「地方には様々な課題はある。だが、地域のレストランが脚光を浴びることで、その地の食材も含めてPRができるというのは非常に価値のあること」と辻氏。それは若いシェフや生産者が地方でチャレンジする励みにもなる。旅行者数が大幅に回復する今年以降、このリストの果たす役割は、さらに大きなものになるだろう。
Return to Sustainable Japan Magazine Vol. 25 article list page