July 28, 2023
Explore Japan's cultural treasures at museums
INTERVIEW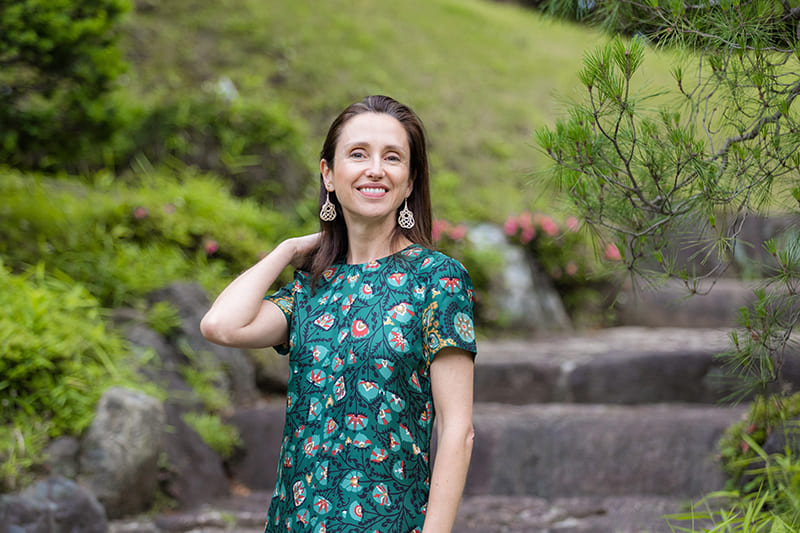 SOPHIE RICHARD
Born in Aix-en-Provence in the south of France and educated at the Ecole du Louvre and the Sorbonne in Paris, she is an art historian and writer based in London. Fascinated by Japanese art and aesthetics she encountered as a teenager, she has been a frequent visitor to Japan to research Japanese art since 2004. Her book "The Art Lover's Guide to Japanese Museums" is a lavishly illustrated guidebook that introduces museums throughout Japan. With her original video program, "Encounters with Japan" (https://youtube.com/@sophierichard), she has contributed greatly to the development of the art world by introducing the world to the charms of Japanese culture and art. Her multifaceted activities have been highly acclaimed and she has been asked to participate in projects by many organizations, such as Japan's Agency for Cultural Affairs.
Artworks and environments provided by museums can have a positive impact on people's health and well-being. The World Health Organization said in a 2019 report that the arts play a major role in disease prevention and health promotion, noting that in Europe and many other places, some doctors recommend museum visits as part of mental health treatment. The power that art gives to people is immeasurable.
According to the Agency for Cultural Affairs, there are more than 1,000 museums in Japan. While some are widely known thanks to the media and tourist guides, many remain insufficiently recognized. Sophie Richard, a French art historian living in London who has visited museums across Japan and seen all kinds of collections and architecture, shares her love of Japanese art and museums with the world.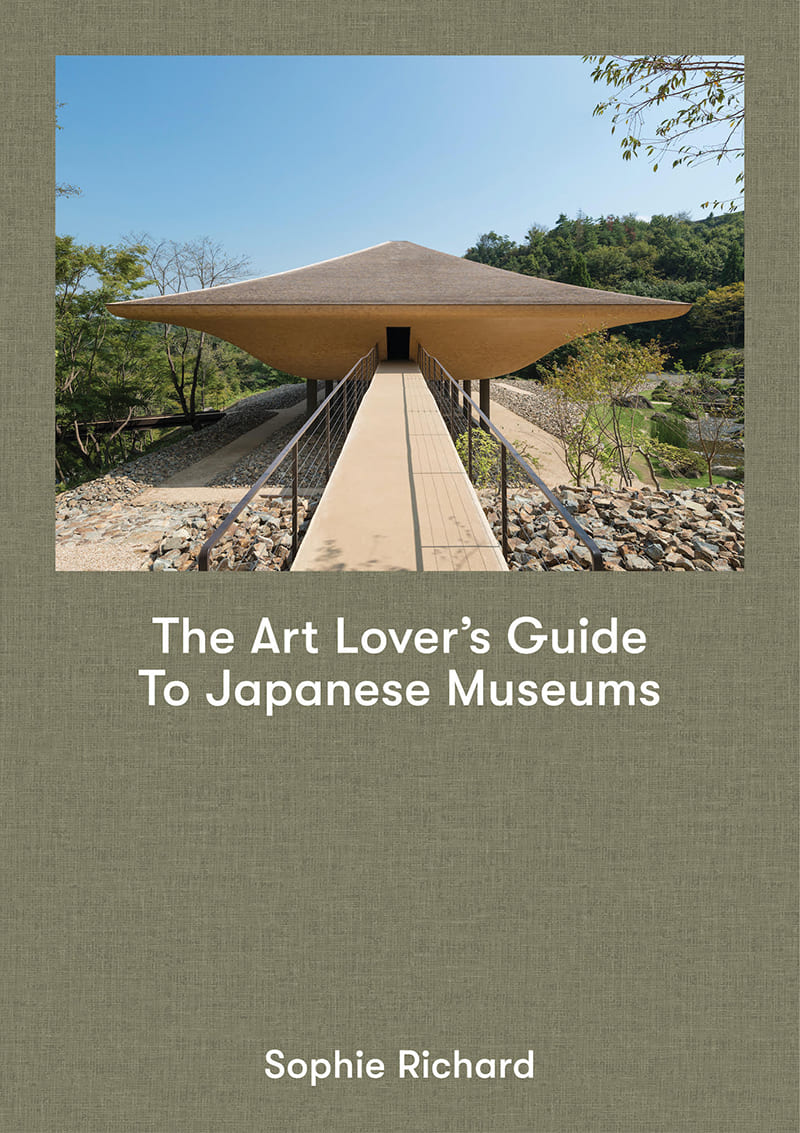 Sophie's fascination with Japanese art began in her teenage years when she saw Japanese art in a book on impressionism. She visits museums every time she travels to Japan and has a long-standing fascination with the country's aesthetics, traditional beauty and architecture. "There is something in the aesthetic that just speaks to me," she said.
When she first began visiting Japan, she says, information about its art museums was very limited. Seeing this, she began writing articles about the museums, and eventually compiled them into a book, "The Art Lover's Guide to Japanese Museums," published in 2014 and revised and expanded in 2019. She now lectures on Japanese museums and culture in London, Paris and Japan, providing opportunities for those interested in Japan to learn more about it. She also works as a consultant in the field of high-end cultural travel to Japan. One of her recent projects is advising the Agency for Cultural Affairs on the promotion of Japanese culture for Westerners. Her activities are diverse and expanding.
The COVID-19 pandemic has accelerated digital innovation in museums. With access to the outside world limited, many of them have come to offer online exhibitions and lectures. "This is great in terms of broadening and enriching our programming," Sophie said — being able to see what is happening in American or Japanese museums from Europe is fantastic. Yet "I believe that people want to see art in the flesh, in the real world. To me, the key is to actually go to the museum, to feel the power of the architecture, to see the works in reality." Art is all about interaction with the viewer, and the experience of standing close to a work of art and capturing the minute nuances of brushstrokes, texture and color with the naked eye cannot be replicated online.
Sophie also sees museums as being an ideal reason to travel. "I try to visit all regions and encourage people to travel around," she said. "Japan is a popular destination for foreign tourists because it is safe and easy to travel around. They may want to stay in the center of Japan on their first visit and explore a little more of the countryside the second time. Therefore, at the end of each museum entry in my book, I give tips on what visitors can do afterwards, which could be visiting another museum or a garden, for example. On your way to a museum, you may find something you like on the street, you may see an antique shop or you may discover something that piques your interest. Going to a museum is about more than just looking at the paintings on the walls."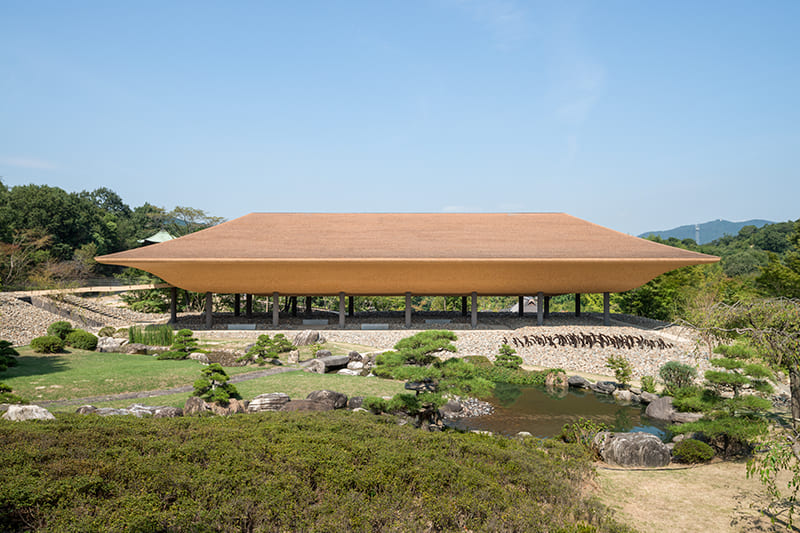 In addition to continuing her research on art museums, Sophie has a strong desire to continue providing information to an international audience, and has been disseminating a video program called "Encounters with Japan." She said Japanese do not often appear in Western media, so she felt it could be very interesting to help give them a voice on camera. "Everything I do is based on interviews," she said. "When I go to a museum, for instance, I meet someone there, ask them about what they do. So I had the idea of doing interviews where I can show people in an intimate space — art collectors in their houses, or museum curators in museums, artists in their studios — and ask them about their connections with Japanese art, how they work with it or why they collect it, what their connection is. That's why it's called 'Encounters with Japan.' My aim is to introduce different aspects of Japanese culture, illustrating different topics, and have Japanese experts in those areas speak about them in an approachable way, to provide a direct connection with people from other countries."
Sophie discussed preserving traditional Japanese art for future generations and expressed concern that buildings in Japan continue to disappear due to urban development, inheritance taxes and other factors. She feels that preserving architectural heritage from all eras is very important and hopes the government will list more buildings for preservation.
"If we destroy everything, all cities will look the same. Maybe the traditional buildings of the 20th century and the modernist buildings of the '30s deserve more protection," she said. Also important is the inheritance of crafts. "It's no secret that many craftspeople have a hard time finding the next generation of talent, but they also have difficulty finding the materials they need. Various organizations are now working together to try to confront this situation," she said.
The appeal of Japanese art to foreigners can differ from what Japanese themselves perceive. Such varying aesthetic viewpoints can bring new perspectives on Japanese art and new appreciation of it. "With all these years of research in Japan, I have been feeling that it is my mission to research and promote Japanese art museums. I want to protect the rich things that Japan is proud of," Sophie said. The beautiful mizuhiki knotted earrings she wore on the day of the interview swayed slowly as she spoke, and the scent of her favorite camellia oil, which she always buys in Kyoto, was carried on the breeze.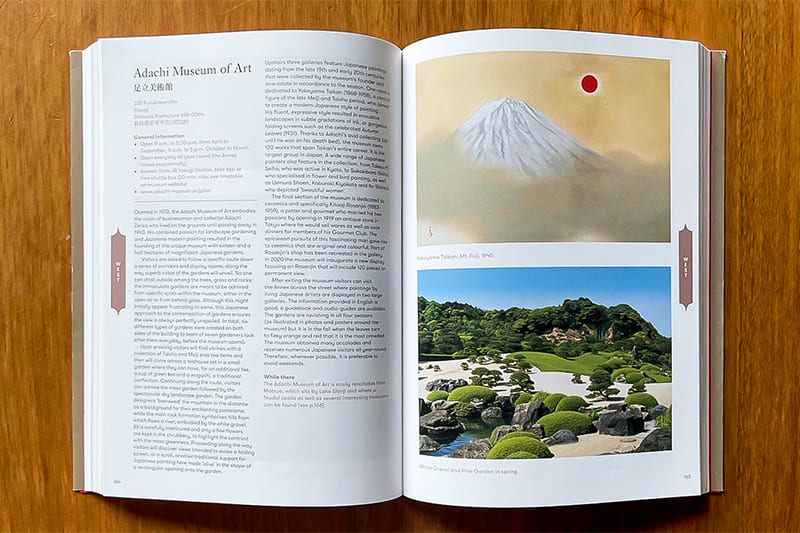 ---
豊かな文化遺産をめぐる日本美術館への旅。
ロンドン在住のフランス人美術史家ソフィー・リチャード氏。彼女は2004年に初めて日本を訪れ、以来、日本の美術館の魅力を追求してきた。彼女は日本全国に点在する美術館を巡り、多くの人々と繋がりを築いた。彼女は現在、日本美術や建築の魅力を世界に広める活動を行う。その活動は、日本の美術館を広く知らせ、国内外での理解と評価を促進する一助となっている。
デジタルイノベーションの進展は、アートの領域でも新たな可能性を生み出しているが、美術館で直接アートに触れるという魅力は決して変わらない。実際の作品に触れることで得られる喜びや感動は、依然として非常に貴重だ。また美術館を訪れることを目的とした旅も魅力的だ。美しい風景や歴史的な建築物、地元の食文化など、多くの魅力を発見することができる。そこには豊かな文化遺産をめぐる日本美術館への旅の魅力が溢れているとリチャード氏は話す。最後に彼女は、「日本の美術館を研究し、普及させることが私の使命だと感じています。日本が誇る豊かなものを守っていきたい」と強く語った。
Return to Sustainable Japan Magazine Vol. 26 article list page