September 22, 2022
Japan's traditional crafts are also technical arts
CRAFTWORKS
By TAEKO TERAO, TRANSLATOR:TONY GONZALEZ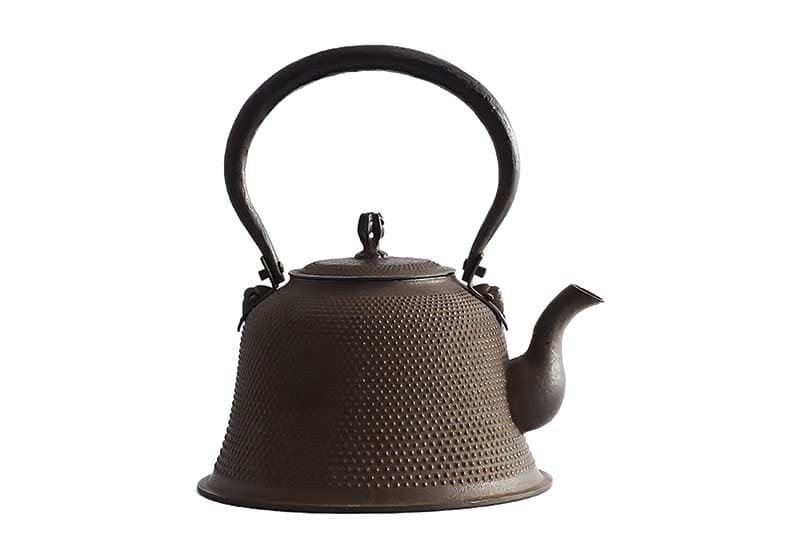 What are traditional Japanese crafts?
The Ministry of Economy, Trade and Industry designates traditional crafts in accordance with the Act on the Promotion of Traditional Craft Industries, enacted in 1974. As of March, the act covered 237 items. The conditions for designation include "items that are mainly used in daily life, with the main parts of the manufacturing process performed by hand, using traditional techniques and methods" and "items that are mainly made from traditionally used raw materials" as well as "items whose manufacture is performed by or engaged in by a significant number of people in a specific geographical area." Here, "traditional" means ongoing production for about 100 years or more.
Japan is rich in traditional crafts, known as kōgei. From Hokkaido's carved wooden bears in the north to Okinawa's Ryukyu kasuri textiles in the south, the government has designated traditional crafts in each of the 47 prefectures, totaling 237 as of March — dyeing, weaving, ceramics, lacquerware, woodwork and bamboo work, metalwork and more. The Japanese word "kōgei" does not directly map to the English term "crafts," in that it includes greater nuances of "art." Allow me to further explain this and other aspects of Japanese crafts.
Kōgei products that can be discussed in the English sense of "crafts" are the traditional crafts of various regions, like those mentioned above. These include daily-use items such as tea bowls, pots, kimonos and furniture, and derive beauty from their materials, techniques and designs. Beyond these are what is called bijutsu kōgeihin, or "artistic craftworks." Under Japan's Law for Protection of Cultural Properties, the term applies to tangible cultural properties such as paintings, sculptures, crafts and books. In other words, in addition to paintings and sculptures, which are classified as art in other countries too, Japanese also includes books and other academic materials under its definition of "artistic craftworks." So Japan does not take the Western view of art that separates fine art from crafts, meaning "kōgei" does not equate to "crafts."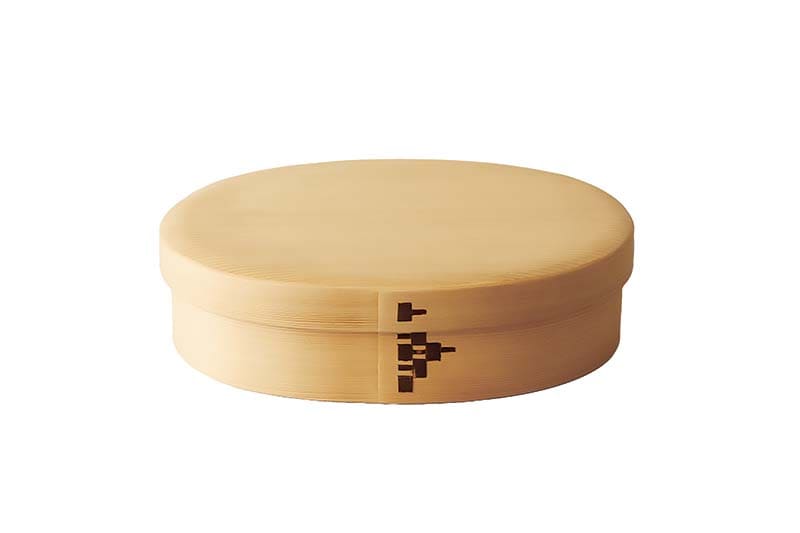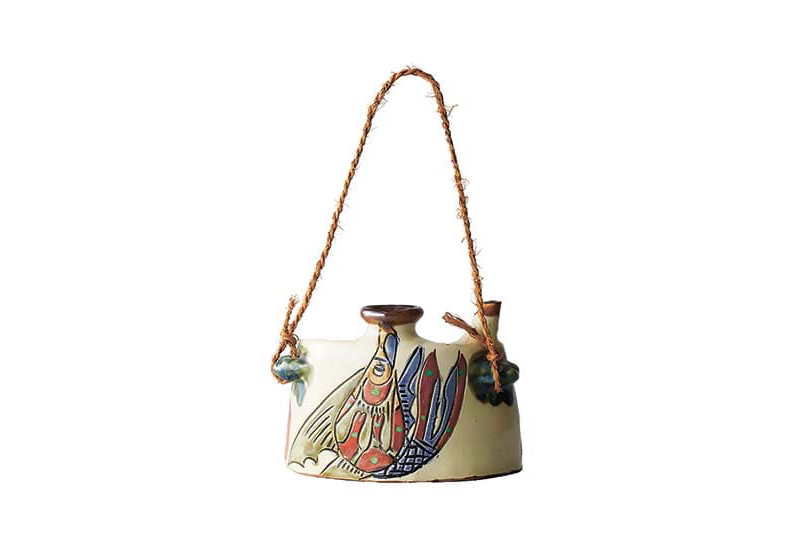 What is a Living National Treasure?
This is the common term for individuals designated by the Ministry of Education, Culture, Sports, Science and Technology as Preservers of Important Intangible Cultural Properties under the 1950 Law for Protection of Cultural Properties. Designated people are generally those knowing performing arts techniques, such as traditional theater and music, or traditional crafting techniques. Currently, a maximum of 116 Living National Treasures is allowed. Crafts are divided into fields including ceramics, dyeing, lacquerware, metal dolls, wood and bamboo crafts, and paper.
The Japanese National Treasure "Funabashi Maki-e Suzuribako" ("Writing Box with Pontoon Bridge") is both a piece of lacquerware and a work of art, and its creator, Honami Koetsu, is recognized in Japan as a representative artist of the Edo Period. Traditional craftworks as art forms have thus historically existed in Japan, and they have been increasingly attracting attention in recent years.
I spoke about the current state of crafts in Japan with Yuji Akimoto, who has organized exhibitions of Japanese crafts and is currently the director of the Nerima Art Museum. Previously, Akimoto served for 10 years as director of the 21st Century Museum of Contemporary Art, Kanazawa, which in 2012 held its "Art Crafting Towards the Future" exhibition, a collection of kōgei works that included many artistic elements.
"In the 1980s and 1990s there was a lot of interest in artists using craft-like materials and techniques to express themselves, but that trend wound down in the 2000s," Akimoto said. "I later saw a resurgence in kōgei artists creating works under contemporary-art-like concepts, so I used the 'Art Crafting Towards the Future' exhibition as a way to redefine kōgei, getting rid of 'utility/nonutility' as the basis for separating craftworks from artworks and exhibiting many objects and installations that feature a crafts-like approach. I think of craftworks not as tangible objects, but as intangible techniques."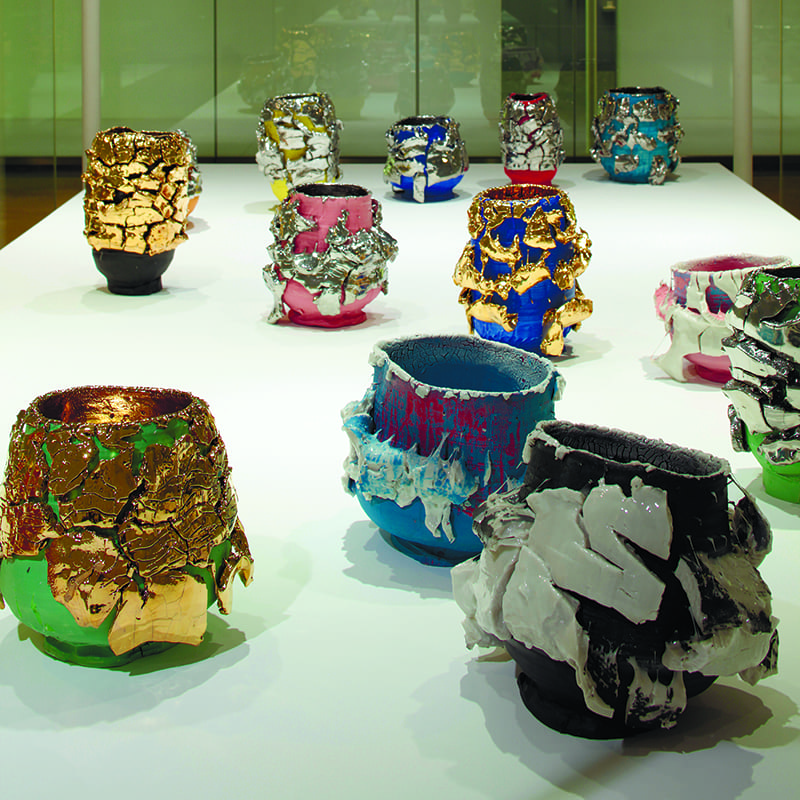 In fact, based on a similar concept, individuals in Japan who have mastered traditional crafting skills are officially recognized as Preservers of Important Intangible Cultural Properties, commonly known as Living National Treasures. In addition to creating works of art, they also assist in the restoration of artifacts designated as cultural assets and in the training of personnel for such restorations.
Such power of craftworks is being utilized overseas as well. In 2020, handbags and dresses incorporating works by Takuro Kuwata, a ceramic artist who drew attention through his participation in the "Art Crafting Towards the Future" exhibition, added a touch of luxury to the Loewe collection. In July 2021, a group including three craft artists from Kanazawa used architectural techniques that incorporate crafts to create a teahouse in the reconstructed Museum für Asiatische Kunst (Museum of Asian Art), one of the royal museums of Berlin.
So yes, traditional Japanese crafts are themselves techniques that make possible advanced expressions in art, design, architecture and other fields. I truly hope you will experience these traditional crafts as a crystallization of Japanese skills.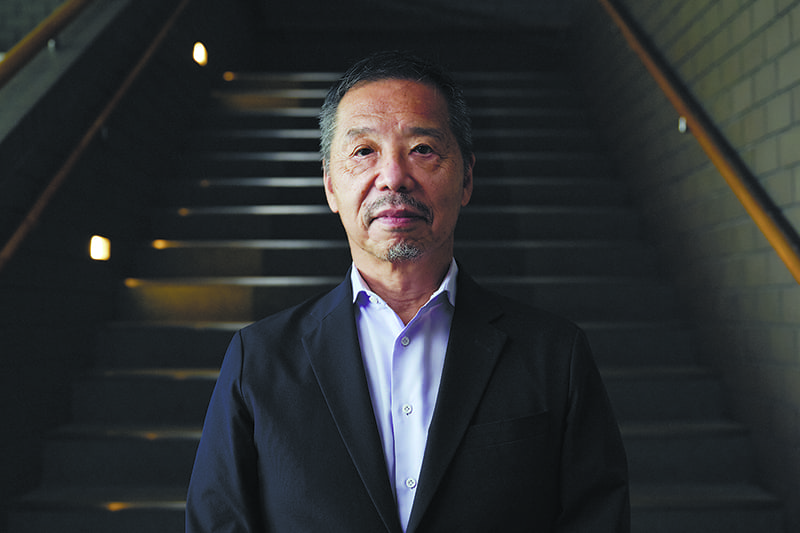 YUJI AKIMOTO
Art critic, born in Tokyo in 1955. After participating in projects including the Bennese Art Site Naoshima and the Chichu Art Museum, he served as director of the 21st Century Museum of Contemporary Art, Kanazawa and the University Art Museum at the Tokyo University of the Arts, where he was also a professor. He is currently a professor emeritus at the Tokyo University of the Arts and director of the Nerima Art Museum, as well as director at the Nerima Cultural Promotion Association, specially appointed director of the 21st Century Museum of Contemporary Art, Kanazawa, and professor emeritus at the National Tainan University of the Arts.
---
形のない技術の結晶こそが日本の伝統工芸なのだ。
工芸大国、日本では「工芸」は英語の「Craft」と完全に一致しない。Craftとしての工芸品は、陶芸や染織、木工芸など、各地で作られる生活用具であり、材料や技巧、意匠によって美しさを備えたものとされている。
一方、日本には「美術工芸品」という言葉があり、海外ではArtに分類される絵画や彫刻などが「工芸品」と規定されるため、「工芸」イコール「Craft」とはならない。
現在、練馬区立美術館館長を務める秋元雄史は、〈金沢21世紀美術館〉館長時代に『工芸未来派』展を手がけた。「そこでは工芸的アプローチによるオブジェやインスタレーションも多数出品されました。私は工芸とは形あるモノではなく、"無形の技術"だと捉えています」
そうした考え方をもとに、日本では伝統工芸の技術を高度に身につけた人物が重要無形文化財の保持者(通称:人間国宝)として認定され、自身の作品をつくるとともに、文化財に指定された工芸品の修復や人材育成にも携わる。そんな技の結晶たる伝統的工芸品に、ぜひ触れて欲しい。
Return to Sustainable Japan Magazine Vol. 16 article list page