December 16, 2021
Intimate Fukuoka inn is doorway to local crafts
YAME
By TOSHICHIKA IZUMI, TRANSLATOR:EDAN CORKILL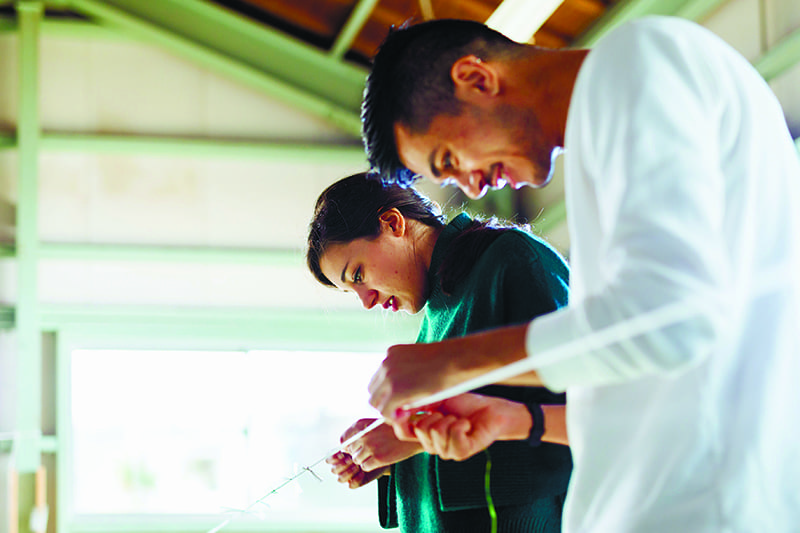 At first glance, Yame is just a small Fukuoka town of 60,000 people an hour's drive from Fukuoka Airport, yet it is justifiably revered as hallowed ground for Japan's traditional crafts, boasting kurume kasuri fabrics, lanterns, washi paper, bamboo crafts and pottery.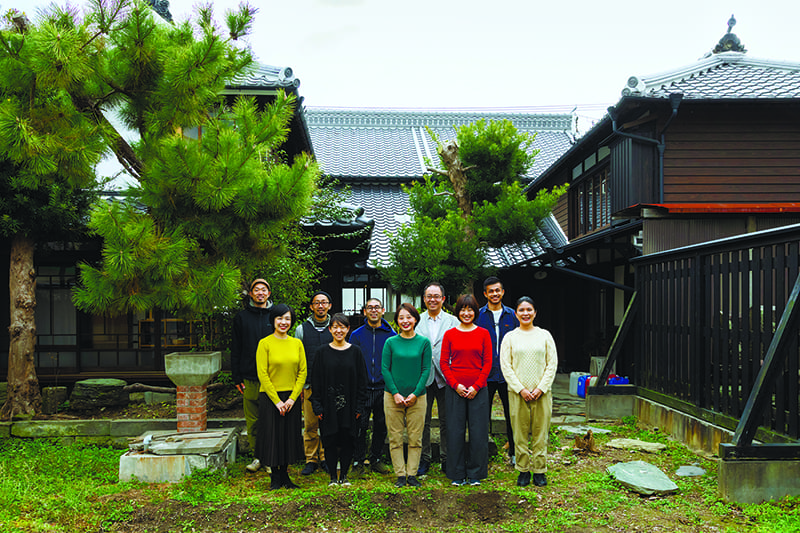 In October, Yame welcomed a new boutique hotel: Craft Inn Te, offering visitors not just a place to stay, but a chance to experience local crafts firsthand. Two traditional houses were converted to create the hotel, located in Yame's center. It features just three guest rooms, each styled on a theme — indigo, bamboo and washi — and brimming with original furniture and furnishings produced by local creators using local materials. Through its carefully considered design and cuisine, the inn showcases the techniques and charm of local crafts.
But that is not the only notable point. The inn also offers "craft experience tours," allowing guests to visit craftspeople, observe them at work and even try making things themselves.
So what inspired this unique lodge? We spoke with Takahiro Shiramizu, the co-CEO of the company that manages the inn, UNA Laboratories Inc., and also the CEO of the showroom Unagi no Nedoko.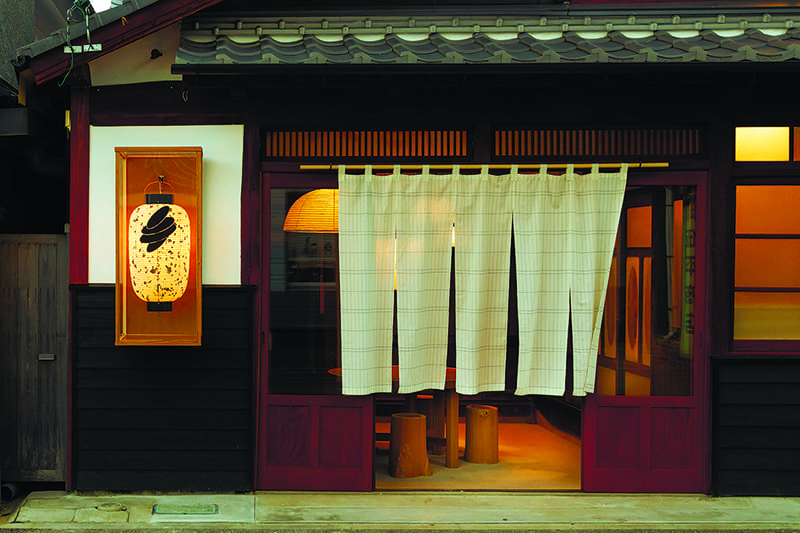 "UNA Laboratories Inc. is a joint venture created in 2019 by Unagi no Nedoko, which produces and sells traditional crafts and was founded in 2012, and a think tank called Re:public Inc., which was founded in 2013 and specializes in innovation architecture. The concept is 'trading company for local culture.' We do publishing, travel and accommodation, providing information about things happening in regional areas and then also coordinating actual experiences for when the recipients of our information visit the areas in question," Shiramizu explained.
Shiramizu, who comes from Saga Prefecture in Kyushu but also has worked as a designer in Fukuoka, was involved for two years in a project led by the Ministry of Health, Labor and Welfare to revitalize the Chikugo region of Fukuoka, where Yame is located, by connecting designers and architects with local businesses, industry and agriculture. He says this work was the catalyst for his involvement in the region. In addition, his wife's parents run a kurume kasuri fabric factory in Yame, so he became deeply involved in the town's craft scene. However, the more he got to know the area, the more he noticed the contradiction that even though great things were produced there, they weren't actually available there. That is how the idea for Unagi no Nedoko was born.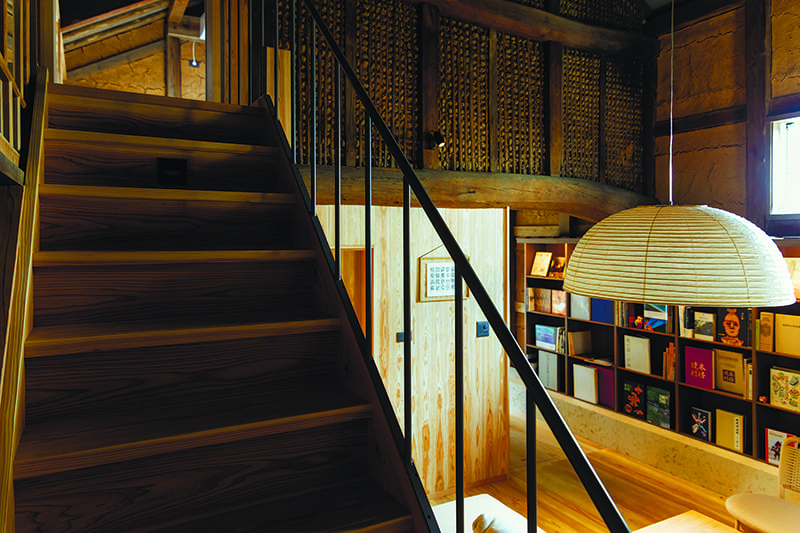 After trading in products based on traditional crafts at Unagi no Nedoko for eight years, he realized that the full charm of handicrafts could not be conveyed by the goods themselves, and so additional "experiences" were also important. From there he teamed up with Hiroshi Tamura, the representative director of Re:public, which was working on promoting traditional crafts outside of the prefecture, and Aya Tamura, the editor-in-chief of the bilingual English and Japanese magazine Travel Una, to create UNA Laboratories.
But just after they set their "trading company for regional cultural" in motion, the coronavirus struck. Foreign tourists stopped coming, and even domestic travel all but ground to a halt. However, by seeing this slow period as an opportunity to prepare, the company set about editing and publishing Japanese and English magazines, setting up a travel agency, curating tours and opening new inns. If an economic cycle could be set in motion, they thought, then traditional industries and local human resources would be utilized. So in this way, they are holding open the door to Kyushu's unique craft culture. Why not take your first step by visiting Yame and having a unique experience at Craft Inn Te?
---
地域文化を伝えるための、九州の手仕事を体感できる宿。
福岡県八女市。人口6万人という小さな街だが、久留米絣、提灯、和紙、竹細工、陶器など、九州最大の伝統工芸集積地との異名をもつクラフトの聖地のような場所だ。そこに今年2021年、手仕事を体感·体験できる宿として「Craft Inn手[té]」がオープンした。
宿は2つの古民家を改修したもの。藍·竹·和紙をテーマにした3つの部屋があり、地元·九州のつくり手が制作したオリジナルの家具や調度品にあふれている。だが、この宿泊施設の特筆すべき点はそれだけでない。実際に手仕事の現場を見学したり、職人と共にものづくりができる「クラフト体験ツアー」を用意しているのだ。
同社共同代表で、「うなぎの寝床」代表取締役の白水高広は語る。「宿を運営する会社「UNAラボラトリーズ」は、元は伝統工芸品をプロデュース·販売する会社と、イノベーション創発に特化したシンクタンクの合弁で、2019年の設立です。出版·旅行·宿という3つの事業を行い、情報発信とその受け手が九州訪問時に体験を提供する"地域文化商社"というコンセプトの会社なのです」。
Return to Sustainable Japan Magazine Vol. 7 article list page