September 22, 2022
Mission: Exploring tradition's fashionable future
ARTISANAL SPIRIT
By TOSHICHIKA IZUMI, TRANSLATOR:CARRIE EDWARDS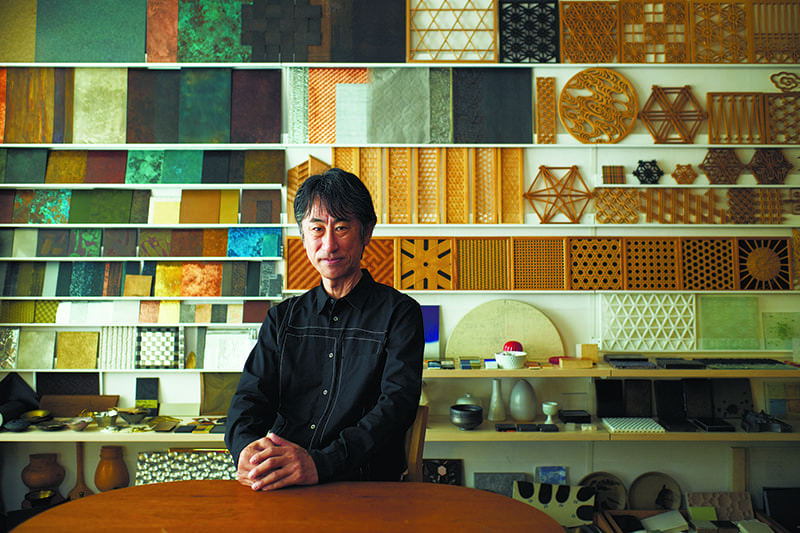 There are said to be 80,000 companies over 100 years old worldwide. About 33,000 of them, or over 40%, are Japanese. Japan also has by far the most businesses founded over 200 years ago — 1,340, or about 65%, according to the Nikkei BP Consulting 2020 report. This concentration of long-established companies could be seen as evidence of the Japanese respect for tradition and history. Of the Japanese companies founded over 100 years ago, over 40% have annual earnings of less than ¥100 million ($700,000). This points to the way many of them prioritize not profitability but rather carrying on the work of venerable companies, including generations-old family businesses.
Japanese traditional crafts are one of the industries that have always valued the artisanal spirit — handing down traditions to succeeding generations — over making large profits. The year 1984, now nearly four decades ago, marked the high point of Japan's traditional craft production, with a total value of about ¥500 billion ($3.5 billion). That has since decreased year by year, and in 2015 it was approximately ¥102 billion, or around one-fifth of the peak period, according to the Association for the Promotion of Traditional Craft Industries.
There are various factors in this decline, but major changes in the Japanese lifestyle are surely the main reason. When people don't wear kimonos, they don't need the accompanying obis and accessories, or the chest of drawers in which kimonos are traditionally stored. Similarly, fewer homes today have a butsudan, the Buddhist shrine placed in the home to memorialize ancestors. Many butsudan are very expensive, costing from several million to over 10 million yen, including altar fittings. Butsudan could be considered the ultimate synthesis of traditional Japanese handcrafts, since they incorporate metalworking, woodworking and lacquerware. But demand for butsudan has declined sharply.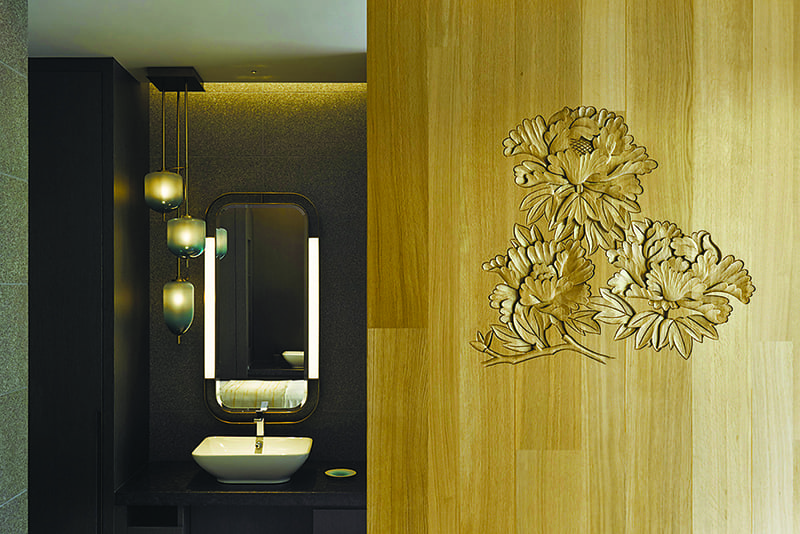 One person who worried about the state of traditional Japanese crafts, Yudai Tachikawa, is now engaged in reviving these techniques by incorporating them in "spaces." Tachikawa is the representative director of t.c.k.w Inc., which carries out projects under the brand name ubushina. Rather than simply sell traditional crafts such as dishes, lacquerware or bamboo ware, he focuses on the artisanal skills that bring the products into being and — based on the concept of "selling techniques" — introduces these skills to architects and designers who create interior spaces.
"It started with the Hotel Claska renovation project, which I worked on in 2003" in Tokyo, Tachikawa said. "With that project, I was thinking about how to open up a new path for the techniques that underpin traditional crafts — techniques that had lost their "destinations" — and I decided to connect designers with craftspeople. We incorporated handcraft techniques throughout the interior spaces. For instance, we used metal casting and tin to make lighting fixtures for the lobby and guest rooms, and created a lacquered reception counter — things like that.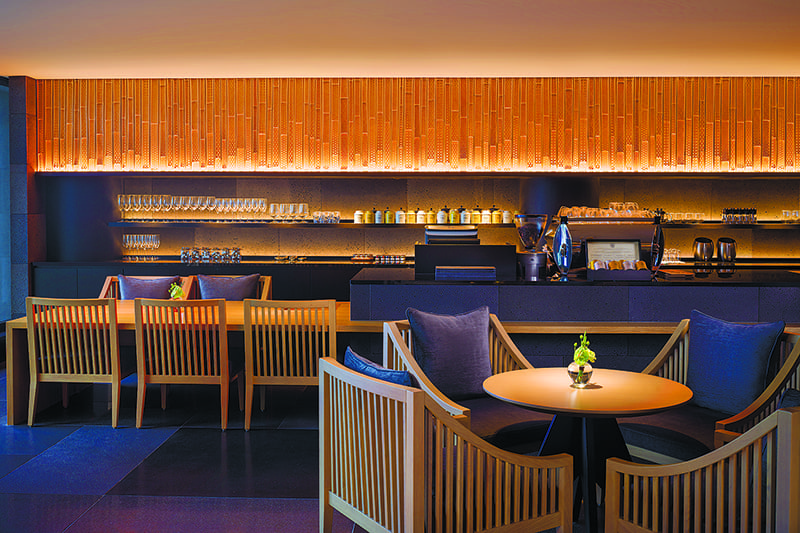 "In addition to hotels, we now coordinate interiors incorporating traditional Japanese techniques for a variety of projects, including high-end restaurants, retail facilities and private homes. One example is a type of wallpaper we created called Kinufushi, made from ultra-thin silk backed with Echizen washi paper. Within its beautiful luster, there's a feeling of warmth and charm that results from handcrafting. The product has gained a following among architects, artists and so on, and it's been used in interior design projects."
Tachikawa's office is packed with various technical samples, and well-known architects, interior designers, artists and others are constantly stopping in to look at them. It seems that Tachikawa even receives interior design inquiries from world-famous luxury brands. Demand for traditional crafts may have decreased, but Tachikawa makes use of his expertise regarding traditional skills, materials and craftspeople to create a new kind of demand.
---
伝統技術を空間に生かし、新たなインテリアを生み出す。
日本の伝統工芸の現状を憂い、その技術を"空間"に取り入れることで復活を果たそうと取り組む人物がいる。<ubushina>(うぶしな=産品)を展開する立川裕大だ。彼は工芸品そのものを売るのではなく、工芸品を生み出す職人たちが受け継いできた「技術」に着目し、「技術力を売る」をコンセプトに、空間を生み出す建築家・デザイナーへその技を紹介している。「きっかけは、2003年に携わったホテルの改修でした。このプロジェクトで、行き場を失った"伝統的な工芸を担う技術"に、新しい道筋をつけることはできないかを考え、インテリアデザイナーと職人を結び付けました。例えば、ロビーや客室の照明器具を鋳物や錫で制作したり、漆塗りのレセプション・カウンターをつくったりしました」。
立川のオフィスには様々な技術サンプルがところ狭しと置かれ、著名な建築家やインテリアデザイナーがひっきりなしに訪れ、世界的なラグジュアリーブランドから空間づくりの相談もある。伝統技術や素材、職人に関する知見を生かし、新たな需要を生み出しているのだ。
Return to Sustainable Japan Magazine Vol. 16 article list page