Crafting incense from discarded cedar needles
March 25, 2022
INCENSE
By KOHEI HARUGUCHI, TRANSLATOR:WINIFRED BIRD
In the Fukuoka Prefecture city of Yame, a thriving forestry industry produces sugi cedar lumber for construction, and for over a century, local workshops have been turning the discarded cedar needles into a kind of incense called senko. Used widely in Buddhist countries, senko is made by kneading wood powder with water, molding it into sticks, and drying them. In Japan, where Buddhism has long been practiced, smoke rising from senko lit as an offering at graves and family altars is a familiar sight.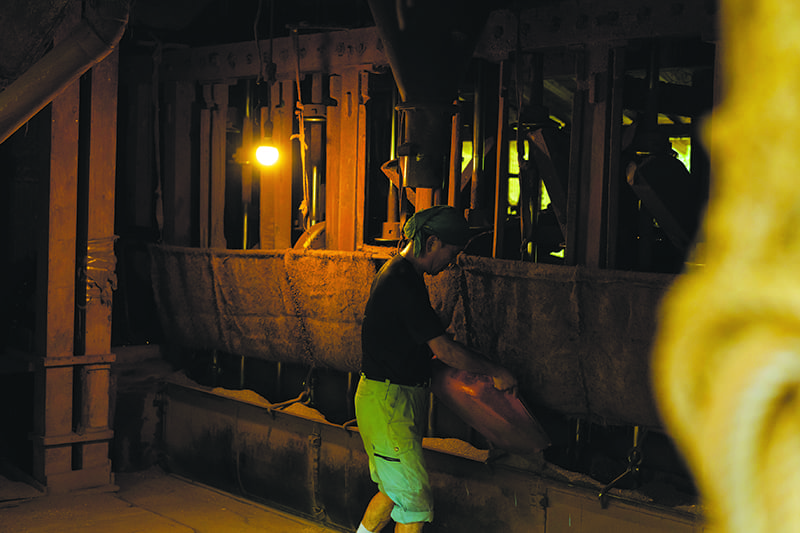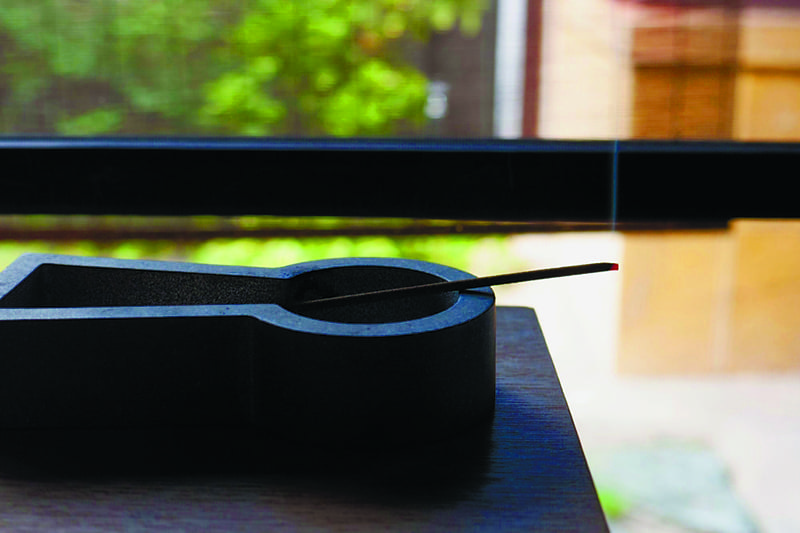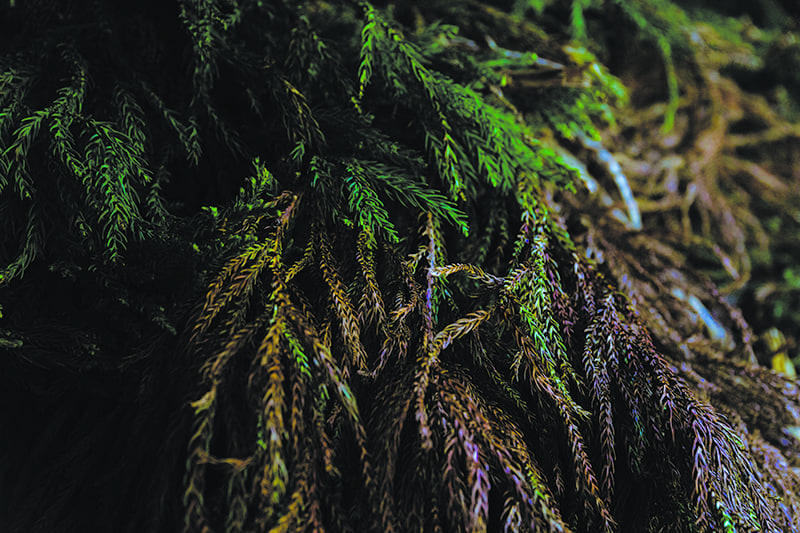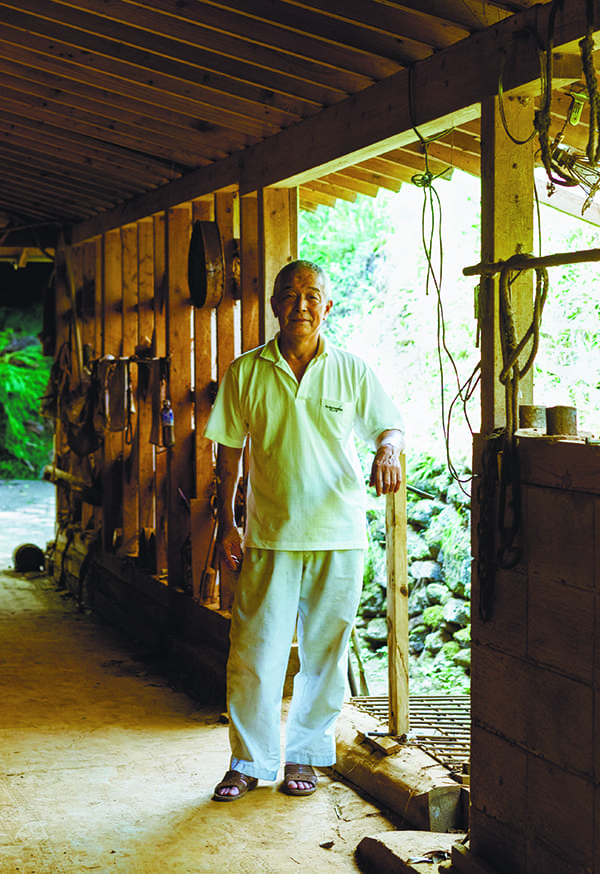 Senko production in Yame peaked between 1900 and 1970, when over 40 incense workshops operated in the city. Water wheels powered the pulverization of wood in that era, and many mills remain in the districts where workshops were clustered. However, with the influx of cheap imported wood powder in the late 1970s, the local senko industry steadily declined, and today only four workshops remain. Of those, only Baba Mill, run by Takeru Baba, still produces traditional senko using natural energy.
Ever since Baba Mill was founded in 1918, wooden water wheels have provided energy, but the huge wheels, measuring 5½ meters across, have a life span of only around 25 years. Many waterwheels were lost with the rise of electric-powered workshops and the general decline of the industry, but Baba resisted the trend. In 2008, after three years of work, he finished building a new waterwheel. "The remote mountain districts of Yame have no tourism resources," he said. "By showing people how we've been making senko all these years using only the natural energy from water wheels, I wanted to teach the younger generation about Yame's tradition of craftsmanship."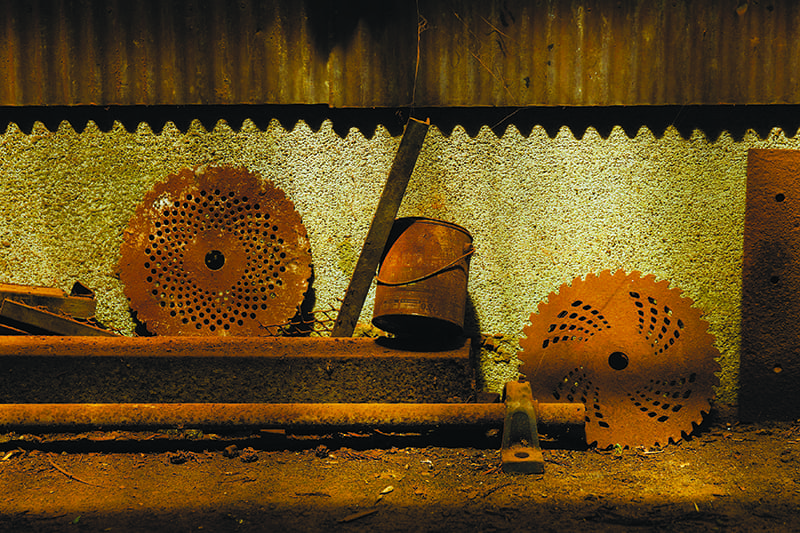 Baba makes his incense exclusively from the needles of cedars grown in Yame and the leaves of a type of bay tree called tabunoki. To collect the cedar needles, he bundles branches left in the mountains after lumber companies fell trees, transports them back to his warehouse and lets them dry there for two to three months. He then pounds the needles into a powder using energy from the water wheel.
Because the water wheel must be adjusted according to the level of the river, its use requires a constant engagement with the natural world. But while senko production is extremely labor-intensive, Baba says more and more tourists are taking an interest in the traditional mill, and tour groups have even begun stopping by the workshop. In recent years, he says, his incense has also become popular among foreign customers as a completely natural aromatherapy product.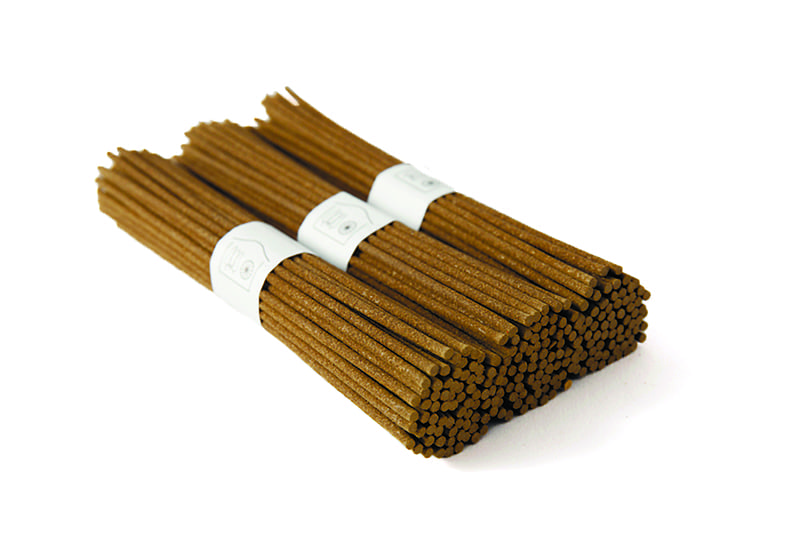 "These days, most senko on the market is made with artificial fragrance, so people don't have a chance to experience natural scents," he reflected. "As I walk through the mountains each day, I encounter many aromas. Eventually, I'd like to try making senko that brings people seasonal smells like loquat in spring and fragrant olive in fall."
---
廃棄される杉の葉から生まれた線香
福岡県八女市。林業が盛んなこの地域で、製材時に破棄される杉の葉を原料とする線香づくりが100年以上前から行われてきた。最盛期は明治末期から昭和中期、当時は40軒以上もの線香工場があり、製粉作業には水車が主な動力として用いられ、地域内にはたくさんの水車場があったという。しかし安価な輸入粉が増えたことで徐々に線香産業は衰退。そんな中、いまも自然エネルギーを用いた伝統的な線香づくりに取り組んでいるのが馬場猛氏の率いる「馬場水車場」だ。
「馬場水車場」は1918年の創業以来、木製水車による線香づくりを続けてきた。水車は川の水量に応じて調整が必要なため、水車を稼働させる間は常に自然と向き合わなければならない。膨大な作業を要する線香づくりだが、伝統的な水車場の景色に関心を持った観光客が徐々に増え、団体のツアー客も訪れるようになったという。「八女の山奥は観光資源がない地域。水車を利用して線香をつくってきた八女の文化をいまの若い人たちに伝えていきたい」と馬場氏は語る。
Return to Sustainable Japan Magazine Vol. 10 article list page