May 27, 2022
Art festivals bring out the appeal of regions
SCHEDULE
By ARINA TSUKADA, TRANSLATOR:EDAN CORKILL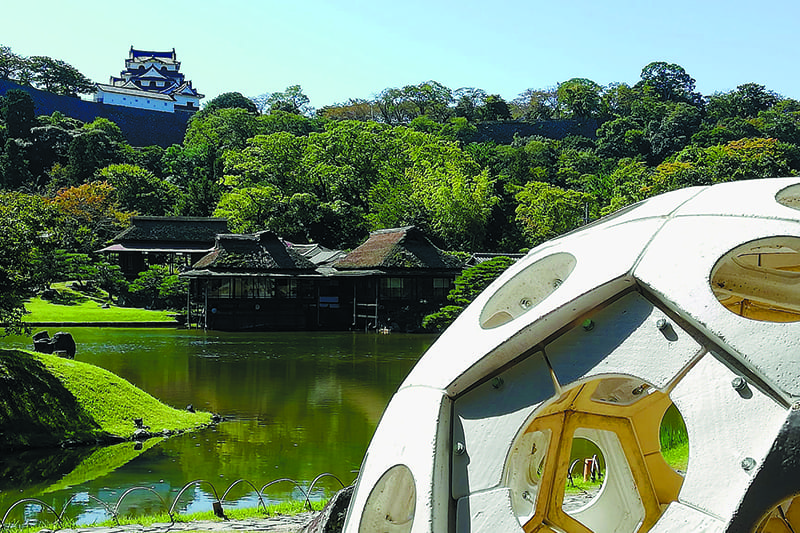 From verdant foothills to small islands in the sea, urban museums to disused buildings — in Japan, there is a huge variety of places where you will find major art festivals. It is estimated that more than 100 art festivals are held in Japan each year, large and small, and they usually try to make the most of the unique characteristics of their regions. Many had to be postponed or canceled due to COVID-19 in 2020 and 2021, but as a result of those interruptions this year there will be more than ever, many of them having to come up with creative ways to succeed "with COVID." In this special report we introduce a few of them.
Echigo-Tsumari Art Triennale, held in the vast countryside of Niigata Prefecture, was a pioneer of regional art festivals in Japan, having started in 2000. The brainchild of General Director Fram Kitagawa, the event has succeeded in its novel attempt to display artworks by international contemporary artists in rural and natural settings — and it established a model for what you might call "art-led regional revitalization." The region of Echigo — Tsumari experiences heavy snowfalls in winter and is suffering from a declining and aging population, but it still boasts a robust culture that is deeply enmeshed with nature and agricultural traditions. Visitors to the event can take in beautiful scenery while checking out artworks scattered across a vast area — about 1.2 times larger than the 23 wards of Tokyo. In that way, it is probably the biggest art festival in the world, so most people choose to explore by car or bike. Some works are housed in disused school buildings or vacant homes. One of the keys to managing the many venues is the dedicated volunteers, who come from near and far and range in age from young students to the elderly. In 2018, the event welcomed around 540,000 visitors, which not only had a direct economic impact, but also resulted in increased employment and a boost in the area's nonresident population. It is a good example of how even in depopulated regions, art can contribute to the development of new tourism resources and local communities.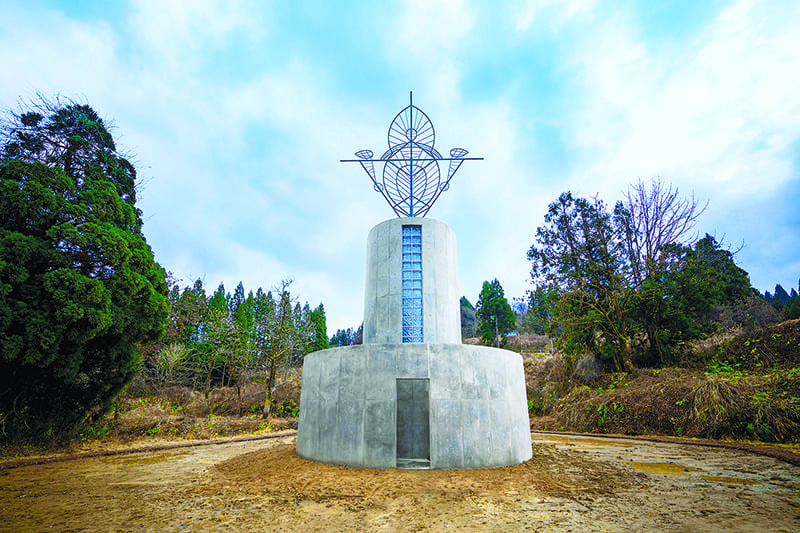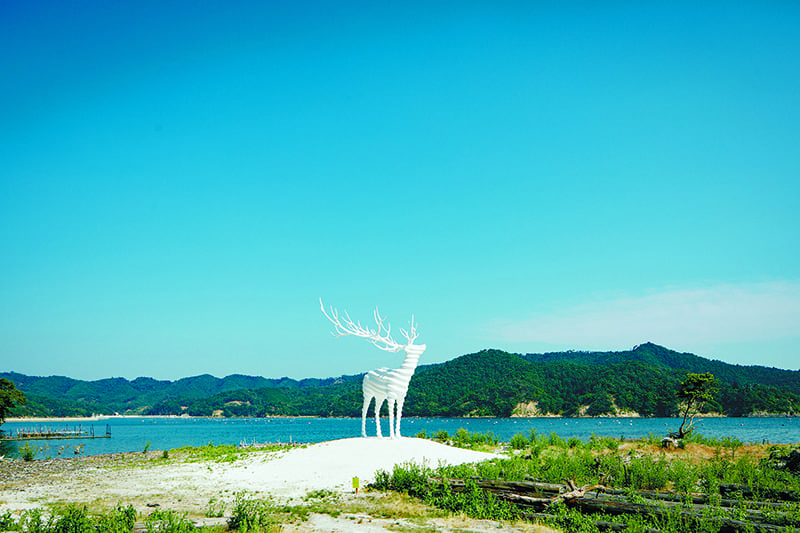 Setouchi Triennale 2022, which will be held across 12 islands and two ports in the Seto Inland Sea, is another art festival where you can experience the beauty of nature as well as the lifestyle and culture of remote islands. It has proven extremely popular with both locals and visitors from abroad. Kitagawa is the general director of this event too. The islands in the Seto Inland Sea are dotted with some of the world's leading art museums and hotels, which have been built over many years by the Fukutake Foundation with the participation of leading architects like Tadao Ando and Ryue Nishizawa. One private company's significant cultural investment, combined with an art festival supported by Kagawa Prefecture and other local governments and companies, have produced a synergistic effect, and as a result these small islands, accessible only by boat, are now known around the world. This will be the fifth time the festival is held, and in that short time the island of Megijima, which used to have a population of about 150, has welcomed 60 new permanent residents. Likewise, on the island of Teshima, which historically suffered from illegal dumping of industrial waste, a focus on local production for local consumption has seen new restaurants open that have become popular with tourists.
From the success of these festivals, the number of other art festivals held in natural settings increased dramatically from the 2010s, and continues to grow. That said, there are many art festivals aimed at international cultural exchange that are held in urban settings. The Yokohama Triennale, which started in 2001, hopes to become an international art festival drawing visitors from all over the world, just like the Venice Biennale and Documenta. The Aichi Triennale kicked off in 2010, inheriting the legacy of the 2005 World Exposition in the city. This year, the event welcomes nine curatorial advisors from overseas, further burnishing its international credentials.
In this way, a unique "art festival culture" has blossomed in Japan, though some challenges remain. In the midst of this proliferation, organizers must remain focused on their region-specific originality, and they need to achieve a degree of sustainability in terms of funding and management. The key is no doubt creating a virtuous economic cycle and population growth, which will stimulate economic activity not only while the events themselves are being held, but during the times when they are not.
With so many art festivals going on this summer in Japan's regions, now is the perfect chance to learn not just about art, but about how it might contribute to establishing sustainable local communities.
2022 art festivals in Japan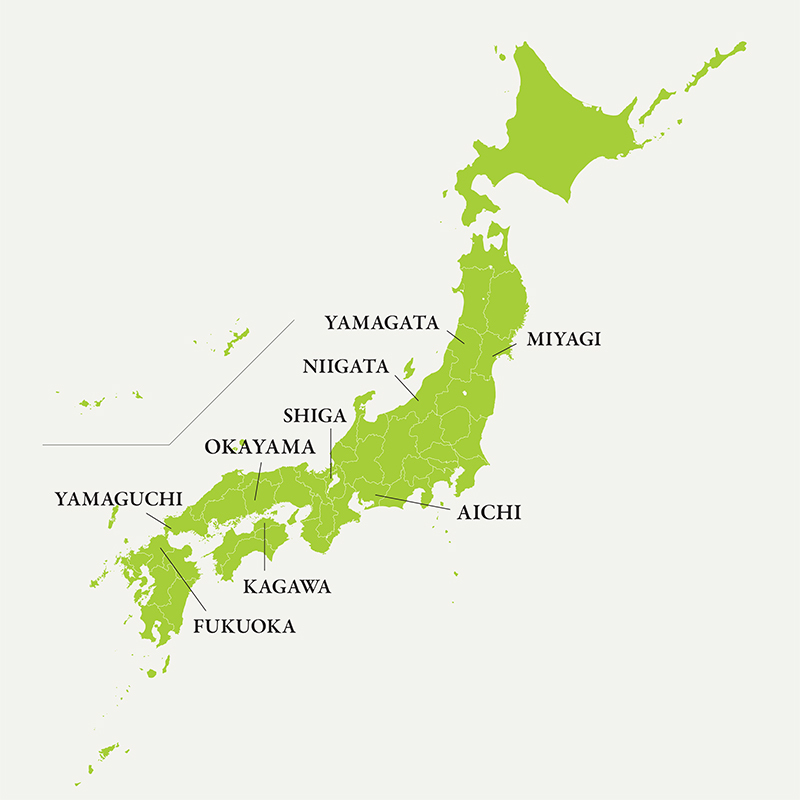 YAMAGATA
Yamagata Biennale 2022
Sept. 3 ━ 25
https://www.tuad.ac.jp/yb2022_outline/
An art festival organized by the Tohoku University of Art and Design, this year's fifth installment is aimed at creating a "place where hearts can connect" through art and design against the backdrop of the division, separation and isolation that exist in contemporary society. The event is unique in that it brings together a large number of cross-disciplinary projects covering art, food, health and the environment. Exhibits will consider new potential for regional areas from folkloric and artistic perspectives that are informed by the host's findings as a research and educational institution.
MIYAGI
Reborn-Art Festival 2021 ━ 22
Aug. 20 ━ Oct. 2
https://www.reborn-art-fes.jp/
A festival that fuses art, music and food in the city of Ishinomaki and town of Onagawa, both of which were greatly impacted by the Great East Japan Earthquake of 2011. More than 10 years later, this year's event has the theme "Altruism and Fluidity" and considers art as a means for posing questions about our uncertain times, characterized by COVID-19 and war. In addition, given the region's flourishing fishing and agriculture industries, food projects by Ishinomaki chefs will be held on the theme of sustainability.
NIIGATA
Echigo-Tsumari Art Triennale 2022
Apr. 29 ━ Nov. 13
https://www.echigo-tsumari.jp/en/
An international art festival set in the Echigo-Tsumari region, an area that receives some of Japan's heaviest snowfalls and where the population is declining and aging. Held over a seven-month period, the event features approximately 200 works that are dotted throughout a magnificent natural setting for visitors to discover and enjoy. Even outside the official dates, events are held involving eating or even staying at old converted elementary schools. The event organizers hope that through art they can uncover the value inherent in the region and build a path to regional revitalization.
AICHI
Aichi Triennale 2022
July 30 ━ Oct. 10
https://aichitriennale.jp/en/index.html
Held outdoors throughout Aichi Prefecture, this is one of Japan's largest international art festivals, presenting cutting-edge art that crosses genres of contemporary and performing arts and also includes learning programs. The exhibits of contemporary and performing arts tend to center around Nagoya, including its Arimatsu district, which boasts many historical buildings, but others can be found in Ichinomiya, a city with a tradition of cotton textiles that is still active in wool production, and Tokoname, a city famous for pottery. Many of those projects seek to connect local traditional cultures with the present.
SHIGA
Biwako Biennale 2022
Oct. 8 ━ Nov. 27
https://energyfield.org/biwakobiennale/
This art festival is held in a traditional building in the old town of Omihachiman. With the aim of saving historical buildings that retain remnants of unique local culture, such as houses from the Edo (1603–1868) and Meiji (1868–1912) eras and old sake and soy sauce breweries, this event attempts to use art to find new ways to preserve disappearing traditions for the future. The concept of the event is to "restore the aesthetic sense of the Japanese," and it seeks to promote exchanges between locals and the foreign artists who are invited to participate.
KAGAWA, OKAYAMA
Setouchi Triennale 2022
Aug. 5 ━ Sep. 4 / Sep. 29 ━ Nov. 6
https://setouchi-artfest.jp/
An art festival held on islands in the Seto Inland Sea, where the vitality of island life has been in decline due to cultural homogenization plus population decline and aging, along with the larger trends of globalization and economic rationalism that the world has seen in modern times. The festival's mission is "restoration of the sea." In addition to enjoying site-specific art and architecture designed to make the most of the picturesque scenery, visitors can also learn about the unique folklore, cultures and lifestyles of local people who live surrounded by the sea.
OKAYAMA
Okayama Art Summit 2022
Sep. 30 ━ Nov. 27
https://www.okayamaartsummit.jp/
An international contemporary art exhibition held every three years in the city of Okayama, the event this year welcomes Argentine-born artist Rirkrit Tiravanija as artistic director and 24 groups of artists from 12 countries. The aim is to invite overseas artistic directors and the world's best artists to discover the existing cultural riches that lie dormant in Okayama.
YAMAGUCHI
Ube Biennale
Oct. 2 ━ Nov. 27
https://ubebiennale.com/
An art festival with 60 years of history. The event has its roots in Japan's first large-scale outdoor sculpture exhibition, the "1st Ube City Outdoor Sculpture Exhibition," which was held as part of a citizens' movement to "decorate the town with sculpture" that started in the city of Ube in 1961. By gradually adding to the number of outdoor sculptures in the city through the biennale, the organizers hope to nurture a rich future for the region. In addition to soliciting artworks for exhibition from the public, an artist-in-residence program is held, as are other experimental programs for artist support and to increase citizen engagement with art.
FUKUOKA
Miyawaka International Triennale "TRAiART"
July 30 ━ May 31, 2024
https://www.trial-net.co.jp/TRAiART/
Set in the city of Miyawaka, where a public-private project promoting remote work, "Musubu Miyawaka," is being held, this event uses art to explore the relationships between vision, people, place and culture in an era when work styles and lifestyles are undergoing major changes. Three disused school buildings will be converted into commercial and research facilities, and works created by local students and five invited artists and artist groups will be exhibited.
---
地域活性と結びつき独自に進化する日本の芸術祭
自然あふれる土地から都市部に至るまで、日本ではすべてが芸術祭の舞台となる。現在は大小含め100件以上の芸術祭があると言われるが、今年は大型の芸術祭が重なる当たり年。今回はその一部を紹介する。
新潟県の広大な里山を舞台とする「越後妻有 大地の芸術祭2022」は、自然あふれる土地に世界各国のアーティストたちの作品を展示するという異例の試みを成功させ、アートによる地域活性のロールモデルを築いた。瀬戸内海の島々で開催される「瀬戸内国際芸術祭2022」も、美しい海と離島の文化に触れられる芸術祭として国内外で爆発的な人気を誇っている。
数々の芸術祭が乱立するなか、各自がいかにサスティナブルな経済循環や人口流入を生み出せるかは今後の課題だ。芸術祭の実施者たちはそうした多くの課題と向き合いながら、アートを軸とした地域活性に取り組んでいる。この夏、日本各地の芸術祭をめぐりながら、サスティナビリティへの新たなヒントを学ぶ旅へ出てみるのはいかがだろうか?
Return to Sustainable Japan Magazine Vol. 12 article list page