May 27, 2022
Art festivals foster cycles of culture and industry
KEY PERSON
By ARINA TSUKADA, TRANSLATOR:CARRIE EDWARDS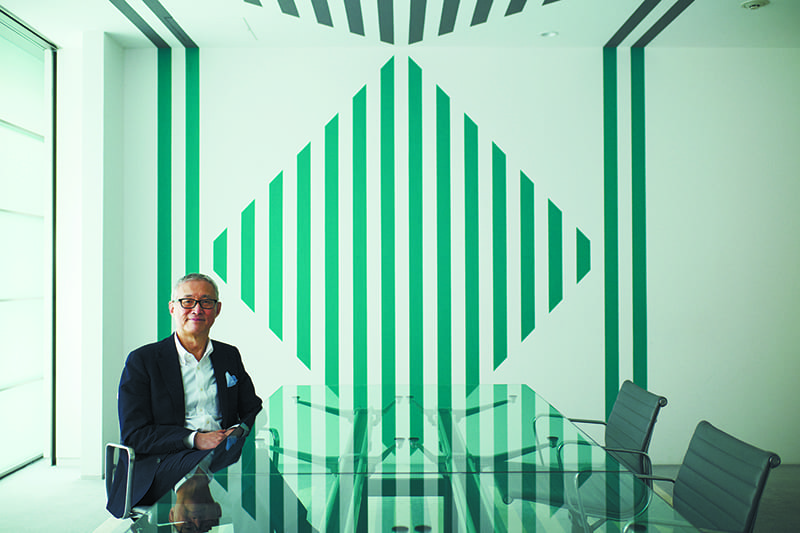 TAKEO OBAYASHI
Born in Tokyo in 1954, Takeo Obayashi is chairperson and representative director of Obayashi Corp. and chairperson of Obayashi Foundation. Also known as a collector of contemporary art, he is a member of the board of the Mori Art Museum and a trustee of the Hara Museum. Additionally, he serves on the international councils of renowned museums outside Japan, including the Tate and the Museum of Modern Art in New York. In 2020, Obayashi became chairperson of the Aichi Triennale's organizing committee.
From urban international festivals to tourism-style festivals spread across regions rich in nature, new art festivals are emerging in Japan each year. One of the largest, and the focus of much attention, is the Aichi Triennale 2022, an international art festival that will be held in Aichi Prefecture starting in summer. We spoke with Takeo Obayashi, chairperson of the Aichi Triennale Organizing Committee, about the possibility of achieving community revitalization — measured economic development and the continuity of culture — through an art-based approach.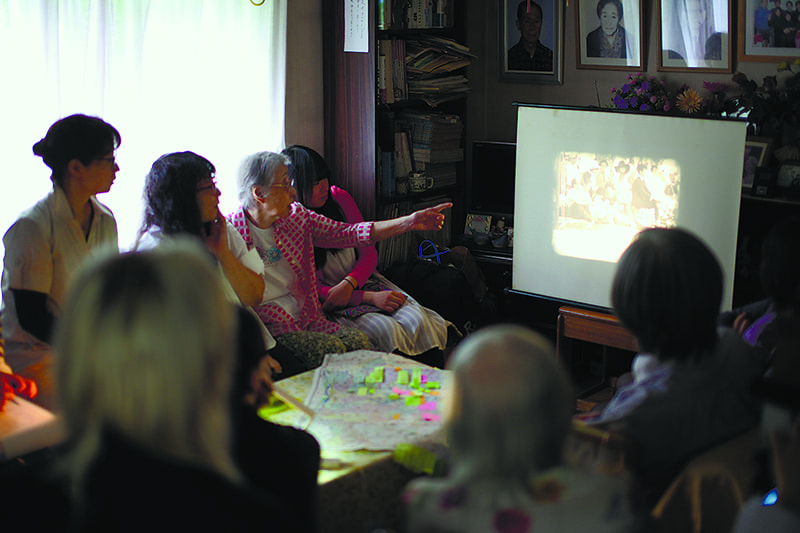 "I think the significance of art festivals held in various locations lies in the recovery of region-specific cultures, which became homogenized in the postwar period," he said. "Each region has its own history, and once had its own unique landscape and culture. During Japan's rapid economic growth period, however, near-identical business and housing facilities sprang up everywhere, and regional distinctiveness was lost.
"To hold an art festival, on the other hand, you have to bring out the special characteristics that set an area apart from others. Along with incorporating regional history and culture, it's also essential to introduce elements that are new to local people too. Tourists' interests and tastes are becoming more diverse as well, and I think another role of art festivals is to offer people new travel options, such as staying in a region and taking time to explore it at their leisure."
The COVID-19 pandemic has resulted in a dramatic decrease in tourists, and for two years it was tremendously difficult to invite artists to Japan from overseas. Nevertheless, Aichi 2022 has invited nine curatorial advisers from countries around the world, and over half of the 100 participating artists and groups will be coming from overseas. Why did the organizers take on this challenge despite the continued risk inherent in inviting artists from abroad?
Obayashi said: "The aim of this art festival is to send an international message out to the global art scene. Art festivals like the Venice Biennale in Italy and Documenta in Germany always bring together people from around the world and receive international accolades. It has been over a decade since the launch of the Aichi Triennale (in 2010). … Going forward, we'd like to reaffirm and strengthen the direction of the festival even more. This year's theme is 'Still Alive.' Inspired by Aichi-born artist On Kawara's series titled 'I Am Still Alive,' it refers to all of us today who've been through the COVID-19 pandemic, and incorporates the message that art stays alive even in the midst of this kind of social disarray."
The special character of Aichi 2022 lies in its diverse performing arts productions and its learning programs. One of the festival locations, the Aichi Arts Center, houses large venues like the Aichi Prefectural Art Theater, so the program will include an ambitious line-up of radical theater, dance and music performances bringing together artists from Japan and overseas. The learning programs will present numerous events such as lectures and guided tours, including "interactive viewing experiences" conducted by volunteer guides, designed not just for a small number of art enthusiasts, but for a wide variety of people.
"Another aspect of the learning programs is cultivating the next generation. It's likely that children exposed to art festivals at a young age will have a very different perspective on the area they live in. I think observing areas from the starting point of culture may also lead to the development of local industries," Obayashi said.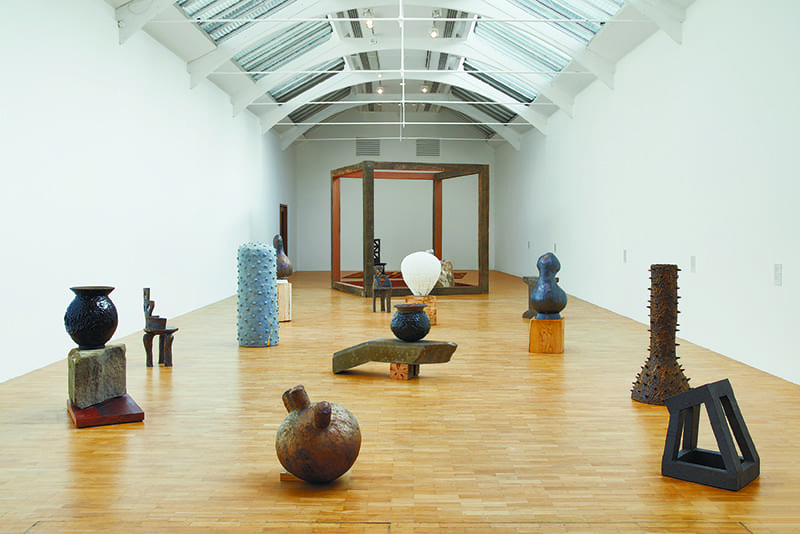 People tend to think of Aichi Prefecture mainly as the home of Toyota Motor Corp. In addition to manufacturing, however, Aichi is rich in cultural resources, including traditional crafts and foods. According to Obayashi, one role of art festivals is to present the history of these local industries and find new opportunities for making effective use of cultural resources.
"As an example, the Arimatsu district in the city of Nagoya — one of the festival locations this year — is famous for Arimatsu Narumi shibori, a tie-dyeing technique handed down since the 17th century," Obayashi said. "Not many people are familiar with the origins and historical background of these traditional industries, and I think the art festival can be a catalyst for new types of information dissemination. Another festival location, the city of Tokoname, has been known for its ceramics since olden times. When artists get involved in areas with unique traditions, discoveries that could not happen through tourism alone are likely to be propelled by way of art."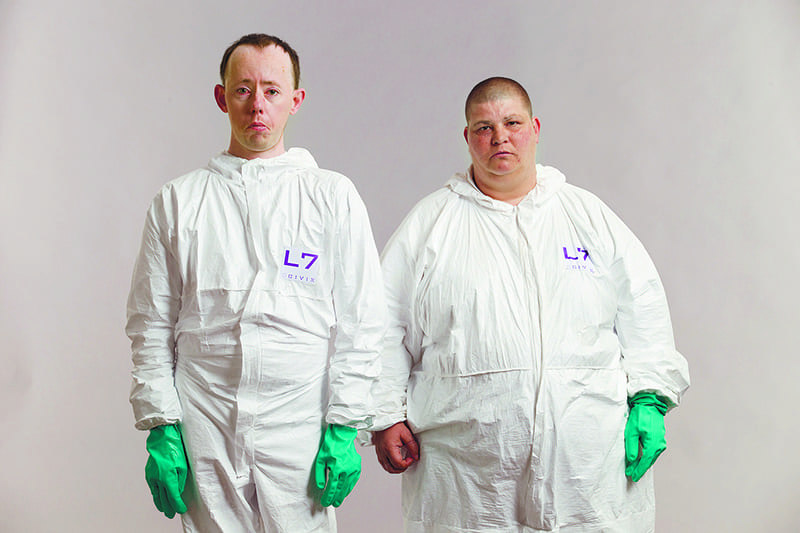 This type of regional promotion is not limited to traditional industries. In a district of Nagoya with a concentration of textile wholesalers, vacant old buildings came to be used as art festival venues, sparking the emergence of art galleries and cafes in the area and the development of a local community through art.
"In many countries there are examples of art festivals giving rise to other types of industry, and a similar phenomenon is occurring in Aichi Prefecture," Obayashi said. "Having said that, Aichi 2022 is a project carried out through the initiative of Aichi Prefecture, so there are times when it's viewed with a stern eye in regard to the use of tax revenue. Nonetheless, some say Japan's overall attitude toward culture would be questioned if the festival stopped now, and there was a determination on the prefecture's side that the flame of culture should be kept alive — that it's important to continue spreading awareness of Aichi Prefecture not merely as a center of industry, but as a center of culture as well. I think what's needed most in an art festival is continuity. And if the festival's international profile is raised, it's likely that a more beneficial cycle of culture and industry will naturally come about."
---
芸術祭に必要なのは継続性とオリジナリティ
日本全国で毎年新たな芸術祭が開催されている。愛知県の都市部を舞台に展開する「国際芸術祭あいち2022(以下、あいち2022)」の組織委員会会長を務める大林剛郎に話を聞いた。「あいち2022が目指すのは、イタリアのヴェネチア·ビエンナーレやドイツで開催されるドクメンタのように世界中から人を集め、国際的なメッセージを発信していく芸術祭です」。
愛知県は伝統工芸や食文化など豊富な文化資源を有している。そうした文化資源を生かす新たな活路を見出すのも芸術祭の役割だと大林は語る。
「各地で行われる芸術祭の意義は、第二次大戦後に均質化してしまった地域固有の文化を取り戻すことにあると思っています。あいち2022において、愛知県は産業の街だけではなく、文化の街であるというイメージを発信し続けることが重要です。芸術祭に最も求められるのは、その継続性にあると思います。さらに国際的な評価が高まれば、文化と産業のより良いサイクルが自然と生まれていくことでしょう」。
Return to Sustainable Japan Magazine Vol. 12 article list page