May 27, 2018
Training and innovation for better livelihoods
Japan Times ESG Consortium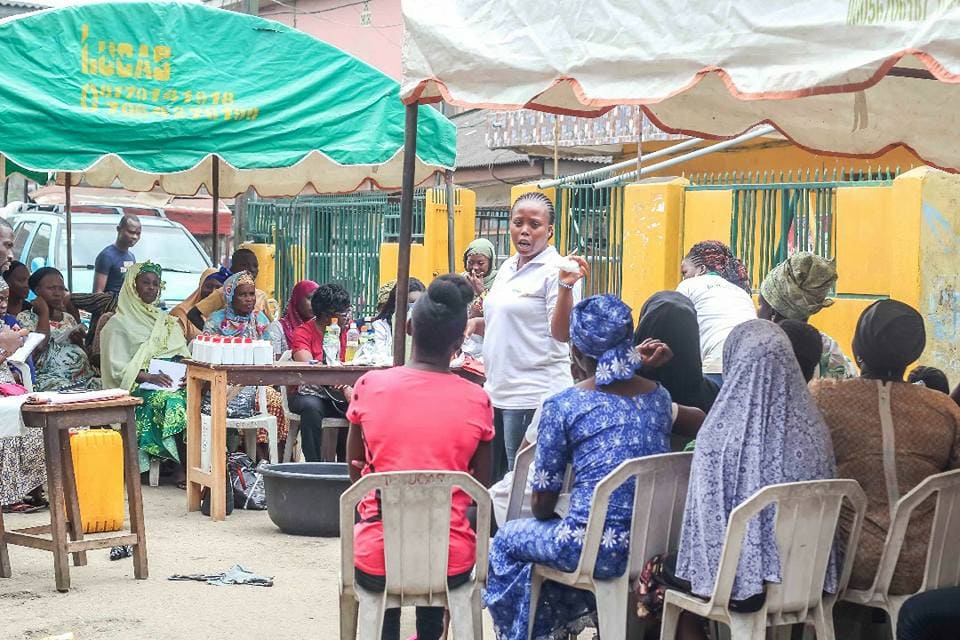 Delegates from six continents will gather on June 9 and 10 at Sophia University for the NELIS Next Leaders' Summit in Tokyo. The Next Leaders' Initiative for Sustainability is a Japan-led nonprofit organization seeking to bring together the rising generation of leaders in sustainability.
The summit will feature such leaders, adding to the growing international awareness of the importance of ESG (environmental, social and governance) issues, with these three factors serving as key points for measuring the sustainability and ethical impact of investing in a company.
NELIS co-founder Peter David Pedersen and two of the delegates spoke to The Japan Times about their activities and what they hope to achieve at the June event.
"The Next Leaders' Summit is held with two purposes. One is to gather social innovators and young sustainability leaders to connect, inspire and, hopefully, empower them as change agents in society," said Pedersen. "The second is to use their passion and knowledge to inspire young staff in major corporations to innovate for sustainability."
Hailing from Denmark, Pedersen had a long history of working in the social sustainability field before co-founding NELIS in 2015. He noted that the NPO is unusual among ESG initiatives in that it was founded in Japan, offering strategic advantages when engaging with Japanese firms.
Nkem Okocha of Nigeria drew on personal experience as inspiration to found Mamamoni, an organization that helps empower impoverished women through learning new skills and starting their own businesses. After her father died, Okocha vividly remembers how hard her mother struggled to find money for her children's school fees. Having worked since she was a young teenager, she eventually put herself through university and landed a job in the banking industry.
"However, I wanted to help other women and their children in my community," she said.
Drawing on her professional knowledge, Okocha came up with the idea of supporting these women through microfinancing — small business loans consistent with ethical practices. From modest beginnings, she began operating out of a local church before gradually expanding after Mamamoni earned a grant in 2015.
"Mamamoni has grown to assist over 5,000 women in starting businesses or receiving training that can land them a job. We realized that not every woman wanted her own business so we started a soap manufacturing business to employ them," she said.
"NELIS will be a great chance to meet with change-makers from different fields. In addition to learning from others, I hope to show that you do not necessarily need a great amount of money to effect change," Okocha said. "You can achieve big things from small beginnings."
Fellow NELIS speaker Mathew Jose from India is the CEO of Paperman, which he started at the young age of 21. He recalled being alarmed by the amount of resources being wasted. "We say 'throw away.' Where is this 'away'?" he asked.
This soul-searching led to the creation of innovative models in the world of recycling and waste management. One unique idea is "trashfunding," whereby people can choose to effect social change by converting their recyclable trash into donations for one of the many nongovernmental organizations partnered with Paperman.
Jose is looking forward to connecting with the other delegates at the summit. "The program gives us the opportunity to share our journeys with each other and draw strength to stay motivated, working toward a sustainable future for all," he said.
Among other things, Jose will share his insights and experiences with the "circular economy," explaining: "The concept revolves around how we help the world move from linear models of waste management to more sustainable (circular) models where we can use materials again and again."
"I know that Mathew and Nkem, with their pioneering efforts in India and Nigeria, will play a key role, both in inspiring the audience, and in inspiring and empowering other participants," Pedersen said.
After the summit, the group of more than 35 NELIS participants will move to Karuizawa, Nagano Prefecture, for closed sessions to discuss strategy and future activities.