February 18, 2018
Sustainable business shines in spotlight
Response Global Media Limited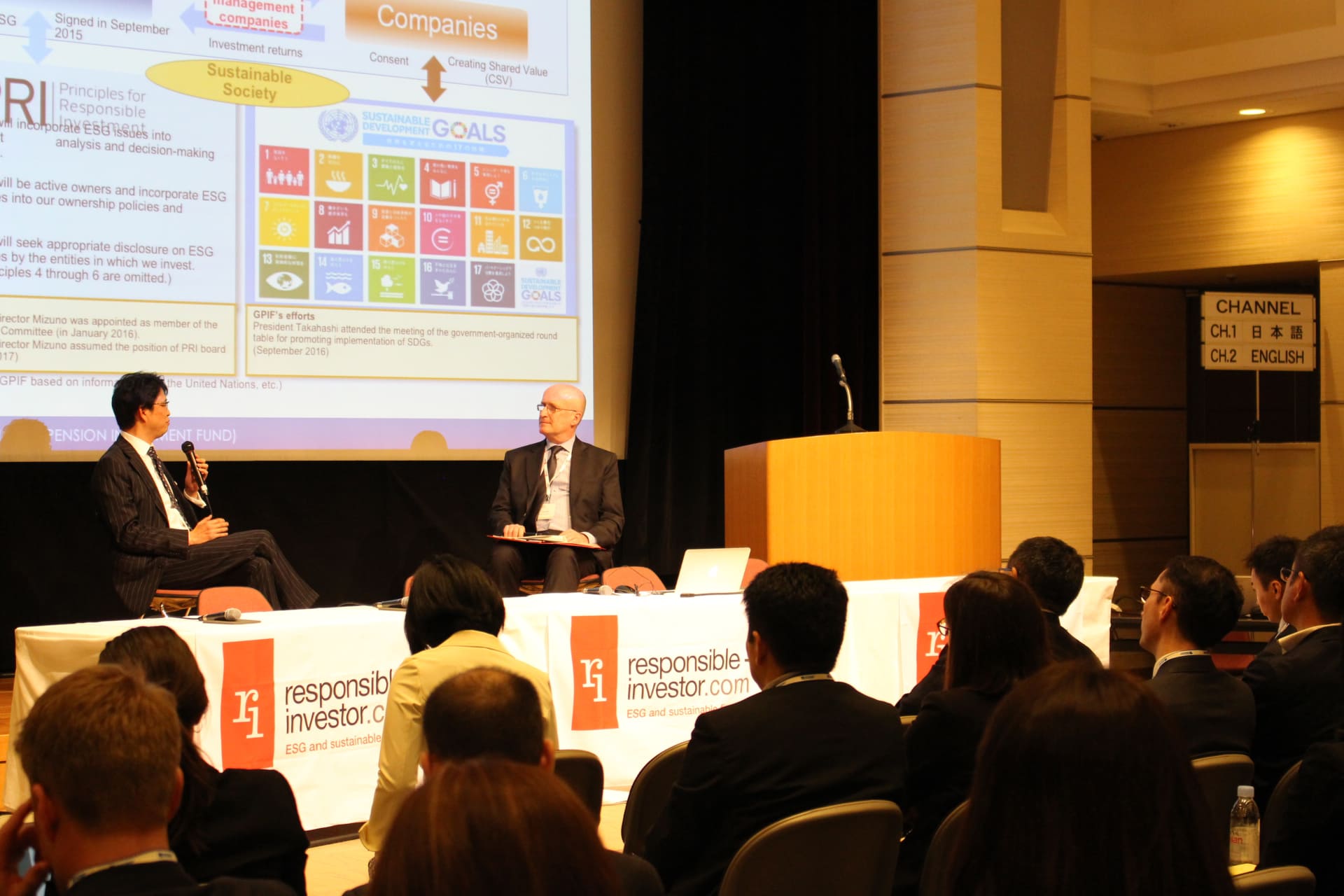 Since the Principles for Responsible Investment (PRI) was launched in April 2006 at the New York Stock Exchange, enabling relevant parties to understand the investment implications of environmental, social and governance (ESG) factors, the idea has increasingly garnered attention in Japan from both corporations and investors.
Some of the recent notable moves include the signing of the PRI in 2015 by the Government Pension Investment Fund (GPIF), the world's largest pension fund, and the listing approval of three socially responsible exchange-traded funds by the Japan Exchange Group Inc., the operator of the Tokyo Stock Exchange, in September.
For those who want to learn about the latest situation surrounding socially responsible investment, RI Asia Japan 2018 aims to provide beneficial insight, featuring various speeches, panels and networking opportunities.
The seventh annual international conference on social responsible investment will be held on April 10 and 11 at the Tokyo Stock Exchange in the heart of Japan's capital.
"The agenda at RI Asia Japan 2018 will showcase the best examples of sustainable investing and sustainable business practices via an agenda packed with experts from Japan and abroad," according to the event website, run by Response Global Media Ltd. in the U.K., the publisher of Responsible Investor that focuses on responsible investment, ESG and sustainable finance for institutional investors globally.
Hosted by the Japan Exchange Group in partnership with the PRI, the two-day event is scheduled to kick off with Hiromichi Mizuno, executive managing director and chief investment officer at the GPIF, being interviewed for an hour by Sophie Robinson-Tillett, deputy editor of Responsible Investor.
Following a 40-minute refreshment and networking break, asset owners are set to discuss the common challenges facing pension funds globally, such as funding, risk and sustainable returns under the title "Asset Owner Spotlight."
Before lunch, Roger Urwin, global head of investment content at Willis Towers Watson in the U.K., will deliver an address titled "How asset owners are integrating long-term investing and stewardship into their policies."
There are several concurrent sessions in the afternoon. Among them is a plenary session titled "Asset Manager Spotlight," that elaborates on questions such as: What are asset management houses doing around stewardship? How are they disclosing the way they vote? Do they use proxy advisers? How are they dealing with any potential conflicts of interest?
Another case studies panel, "Infrastructure: Earth, Water, Wind and Fire: Rebuilding the Planet," aims to "showcase how leading institutional investors allocate to infrastructure, how infrastructure investment is implemented and the extent to which infrastructure can produce alpha," according to event information from RI Asia.
The day concludes with "Asia Pacific Spotlight," another plenary session featuring Edward Baker, senior policy advisor of climate and energy transition at the PRI, and Jeanne Stampe, head of Asia finance and commodities at World Wide Fund for Nature, as speakers.
The second day starts with a panel titled "Is there an investment case for the SDGs (U.N. Sustainable Development Goals)?" followed by concurrent sessions that include a panel discussion on "Reporting and Disclosure: How does it add value across the investment chain?" and a plenary gathering titled, "Passive Investment Spotlight," that delves into questions such as, "What's the investment driver for integrating ESG in passive investment?"
Attendees will also examine case studies and hear panel discussions on thematic engagement, best practices and guidelines on climate, sustainable seafood, diversity and cyber security, in addition to a discussion centered on "Collaborating on climate change and adapting to a low carbon economy."
The conference is scheduled to wrap up with the "Responsible investing: 2020 Vision" presentation, in which market participants share their views on "how the ESG investment landscape might evolve," and predict some key themes for 2020 to 2030.