September 16, 2022
Event gathers female entrepreneurs to grow power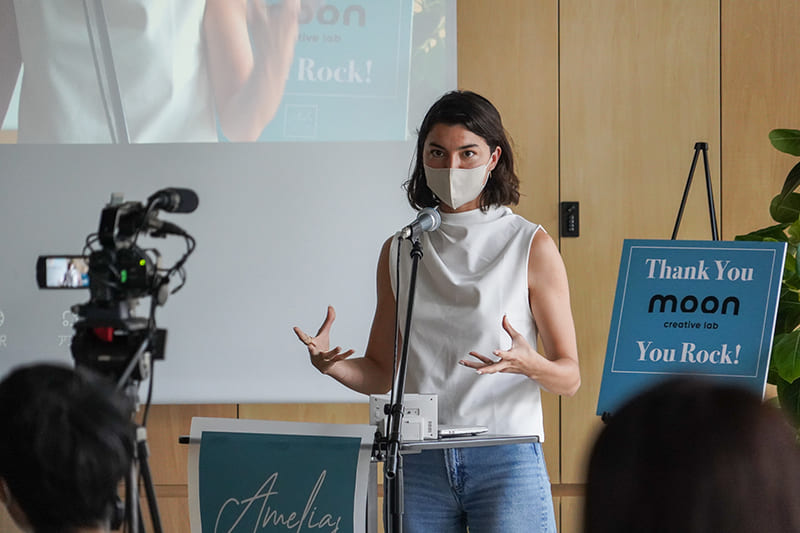 Gathering 320 female participants in four locations connected online — Omotesando and Shibuya in Tokyo, Sapporo and Kobe — a four-day program for female entrepreneurs was held from July 22 to 25. The event was organized by Amelias, a project launched in Japan by Women's Startup Lab Impact Foundation Japan. The foundation is headed by Ari Horie, who started Women's Startup Lab, an accelerator for female entrepreneurs, initially in Silicon Valley in California in 2013. "The loss of my own mother was one of the reasons why I started supporting female entrepreneurs. I felt that we will all be gone, and all we can do is to leave something behind — hopefully something that is impactful," Horie said in the opening talk of the second day.
She went on to say that women are connected with many different people and it is such a waste that the power of women is not fully utilized in the world of business. She has seen startups accelerate their growth by becoming part of the vibrant community of Silicon Valley. "We can do that in Japan too. Just say that you need help, you want to do it together. Fly away, not on your own, but hand in hand with someone," Horie said encouragingly to begin the day's sessions.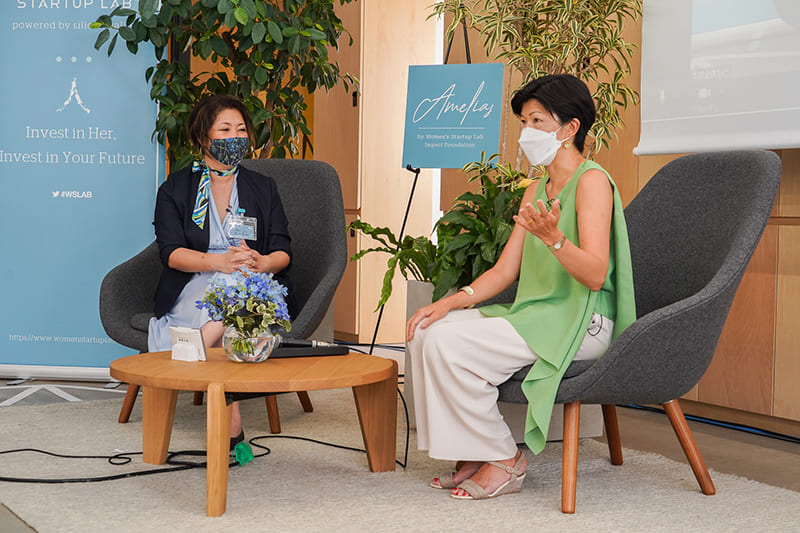 Aiming to to bring global connection and showcase women's leadership to inspire more women in Japan, the two sessions in the morning featured two women who started their own businesses. One of them, a 25 year old young entrepreneur Shayanne Wright from U.S., who founded the software technology company Office Otter, spoke about her experience of planning and launching a new business.
Office Otter is not her first business. She started her first company while she was in university. "I did not know how to code yet, I had not finished my degree yet, and I did not have any family connections in the tech industry," she said. She learned as she built her first business, called Left, a service that helps companies manage their employees' travel. Horie's Women's Startup Lab in Silicon Valley was one of the things that accelerated her learning. Her being conscious that she did not have everything from the beginning helped her absorb more and faster. "You need to be humble enough to know that your first idea is not the best idea," she said, stressing the importance of being open to learning.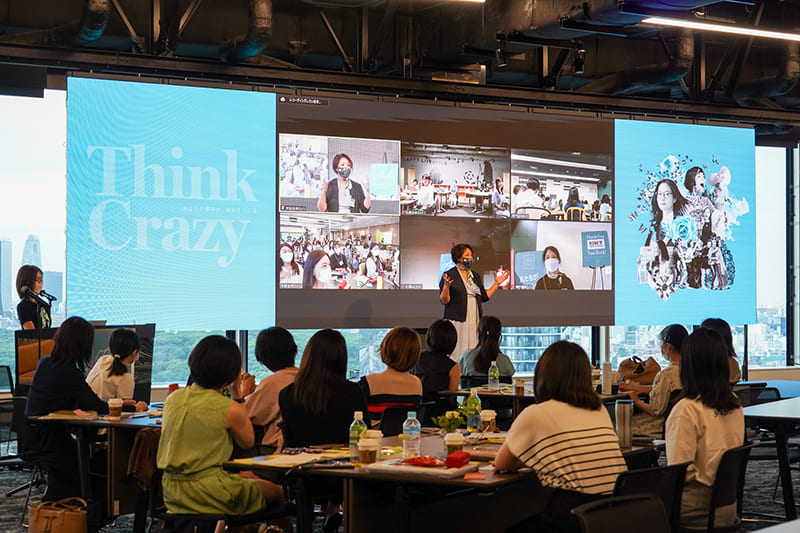 That was the attitude that helped her when the COVID-19 pandemic hit the global economy. She was forced to pivot and start something that could survive through the pandemic. She got opinions from various people and decided to make something she had always been thinking about into a product.
"People underestimate assistants. I disagree," she said. She explained that many of them are skillful and capable people who support CEOs and managers closely, which was found to be true through her extensive interviews with 100 people who work as assistants. She asked them the same questions to find consistent patterns and common pain points to create a product that would really be useful for them. That is how she and her team created Office Otter, a tool for workflow task management and performance tracking. The product raised $1.6 million in funding and is currently used by 5,000 companies.
She stressed that it is an asset that female entrepreneurs' perspectives are different from those of men, who are dominant in the entrepreneurial landscape, and ended her speech by encouraging female entrepreneurs to be a courageous minority instead of feeling disadvantaged.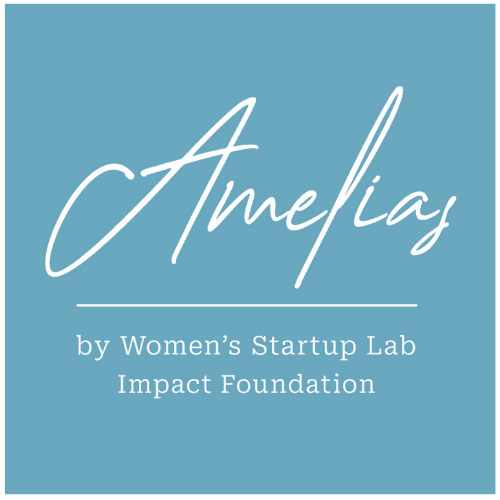 The second session featured Kathy Matsui, general partner of MPower Partners, Japan's first ESG-focused global venture capital fund, and the former vice chair of Goldman Sachs Japan.
Matsui's parents were entrepreneurs as well. They moved from Japan to the United States to learn and perform cutting-edge agricultural technology decades ago and established their own chrysanthemum farm in 1967, which was later converted to a rose farm. Now Matsui Nursery is a renowned grower of orchids.
Matsui started MPower Partners with two other female co-founders who share the same month and year of birth, have experience and expertise in fields related to finance, and whose parents were also entrepreneurs. MPower Partners helps startups incorporate ESG factors into their business. "Entrepreneurs, especially those who are aiming to go public, will be asked about the absence of female board members or lack of environmental awareness," Matsui said.
She also pointed out that the Japanese startup ecosystem itself lacks diversity, but she sees this as an opportunity because society is changing and there are venture capital funds that are becoming increasingly diversity-conscious.
Another piece of advice Matsui gave to the participants was to do thorough research on venture capital firms. She compared finding a venture capital fund to finding a marriage partner and said: "You should conduct due diligence on venture capitals, just like they do it on you. Ask their existing investees what added values their venture capitals provided, or if the venture capitals were helpful when their investees had to pivot."
---
Aiming to highlight issues related to a sustainable society, The Japan Times gave its support to this event by becoming a Media Sponsor.