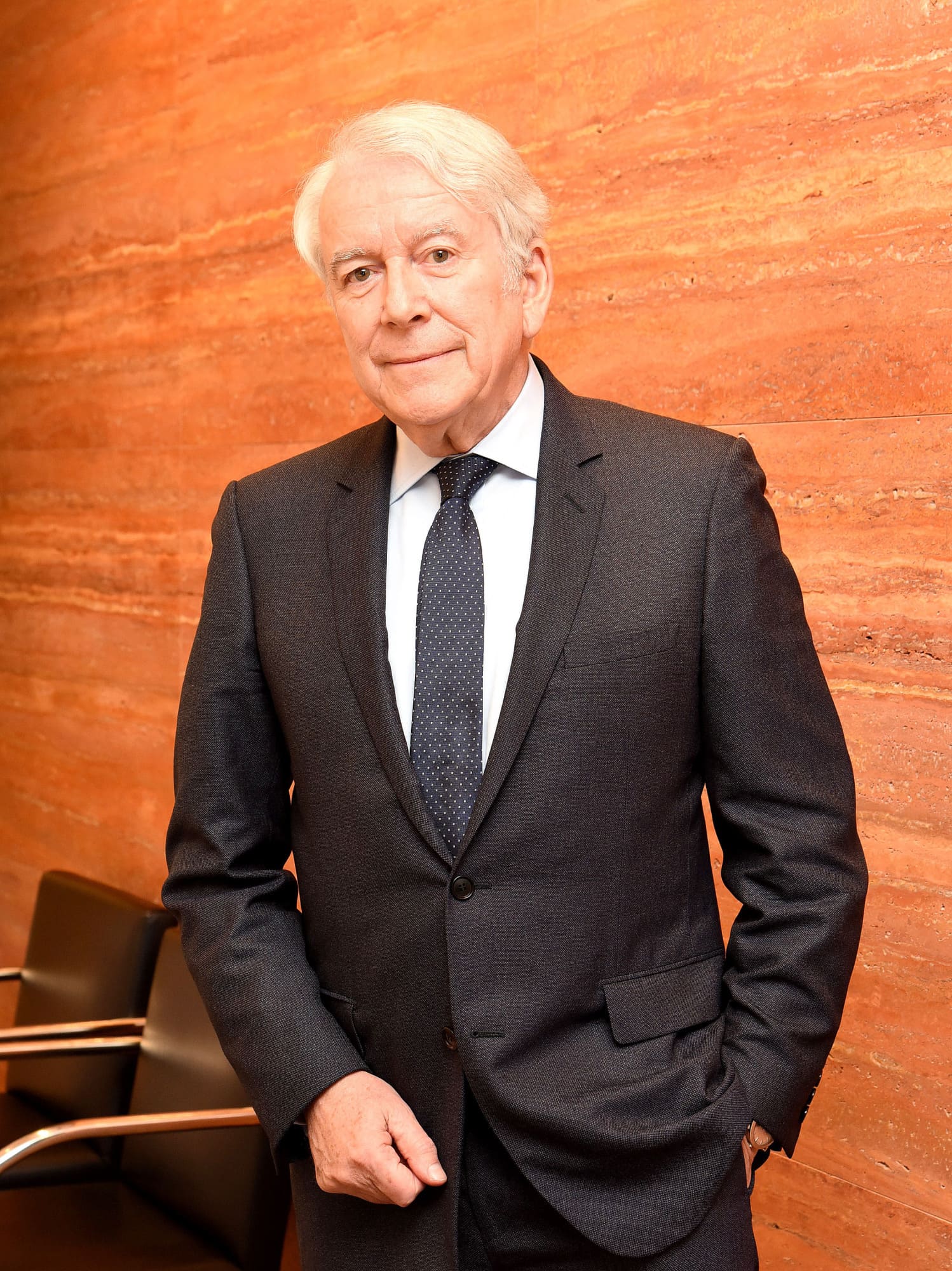 December 24, 2017
Exceptional skills, passion needed to sell luxury goods
Association aims to foster culture of professionalism among salespeople
BY JANE KITAGAWA
CONTRIBUTING WRITER
Name: Emmanuel Prat
Title: Chairman and President, JASPA; Board Member, LVMH Japan K.K.
DoB: Sept. 22, 1948
Hometown: Paris
Years in Japan: 46
A 2017 report released by Deloitte Touche Tohmatsu Ltd. on luxury consumers identified two major interrelated trends for the year. The first shows how the essence of luxury is moving to an experiential focus, with the second seeing changing luxury shopper behavior demanding a more individualized response. However, how to satisfy these trends, amid increases in omnichannel distribution and e-commerce, can be a challenge. To Emmanuel Prat, former president, CEO and chairman of Louis Vuitton Japan Company, LVJ Group K.K., the answer is good salespeople.
"Over the years working at LVMH," he said to The Japan Times, "I realized it was becoming more difficult to recruit good people. When I left the company in 2014, I wanted to remain active and try to contribute, not only to LVMH, but also to the industry in general. This is how the association was born."
This association, the Japan Sales Professional Association (JASPA), could be seen as a culmination of Prat's life's work. Founded with a former colleague from LVMH, Shigehiko Yarita, the non-profit organization seeks to elevate the role and status of those working in the luxury sales sector through training, industry events, public relations and eventually official certification. Officially authorized in mid-2017, the organization already boasts over 1,000 members.
Recognizing that Japan has great customer service, as borne in the care-focused realm of omotenashi (traditional Japanese hospitality), Prat saw a disconnect in how society views salespeople. The concept of mere salesgirls aka urikosan in Japanese, to him does not convey the skills and competencies required to work with high-end brands.
"The market is very sophisticated, and product categories are really diversifying. We are dealing with a high level of customers overall," Prat noted. Passionate and genuinely excited about dealing with customers face-to-face, he sees opportunities for companies to deeply connect with consumers as salespeople better develop conversations about the experiences evoked by luxury brands. To do that, salespeople need what he calls improved soft skills or in French, competences generales.
In JASPA's case, this means members attending art exhibitions, the ballet, speaking with curators and learning more about kabuki. Journalists are also on-hand to give lectures on topics such as Middle East politics or America in the time of President Donald Trump. JASPA members include domestic and international apparel, luxury brands and department stores, with moves being made into cosmetics and perfumes.
According to Prat, we have entered a realm requiring ongoing training and keeping up with constant information. "If you want to hire good people you have to develop them," he said. Thinking back to his own time at LVMH and in-house training and cultural knowledge developed there, Prat sees culture itself, linked to creativity, innovation and emotion, as another sales driver. To Prat, cultural promotion is also a brand. Products have stories to tell, are linked to history, or linked to literature. Luxury brands are highly invested in promoting culture through art.
"You need to have a certain level of cultural knowledge, of what is happening in the world today. So you need to communicate with customers, you need to exchange views. It's not just selling products, you need to build that relationship and develop it." Prat noted, again relaying such training back to JASPA and providing customer satisfaction. To Prat, such work is also extremely rewarding for salespeople themselves.
Building and developing his own relationship with Japan was something that began during childhood. The French trading company Prat's father worked for saw its Shanghai assets seized during the Cultural Revolution. Family plans to move there were scuttled and the Prats instead moved to Japan in 1950.
Noting that postwar Japan was going through a difficult transition, Prat recalled that over a period of ten years, he only left Japan twice. "There was no air-conditioning and we had no TV for a long time. We just had kamishibai (a form of Japanese story telling) and playing in the streets. I feel very privileged to have experienced this aspect of Japan."
Japan had a pull on Prat's family. When they returned to France in 1960, Prat completed Japanese as part of his baccalaureate, though officially the school did not offer a Japanese program. Prat remains grateful to his parents for being farsighted and recognizing how important Japan and Japanese skills would become.
It was a view shared by Prat's superiors at LMVH headquarters in France when he moved back to Japan in the 1980s. "The support [received] from headquarters was amazing because they had a long-term vision of the Japanese market," Prat said. Of his achievements during the bubble years and following decade, he is proud of expanding the company portfolio and building retail and the LV brand after Hennessy cognac sales declined. Helping develop Japan's taste for Champagne in the 1990s was also a career highlight. "People said the Japanese market was not adapted but we proved otherwise and built the category."
Talking again about sales, Prat mused, "Japan is a school of humility, effort, patience and respect. You have to build up your credibility and you have to be humble. No arrogance."
---
Dedicated to promotion of high-end products
Born in Paris, Emmanuel Prat first moved to Japan when he was 2 years old for a period of 10 years. Upon completing tertiary studies at the Universite de Paris, he worked in France and Bangkok before taking on a marketing and sales role in Tokyo in the late 1970s. He joined the Moet Hennessy Group in Tokyo in 1984. In 1988 he was made director of LVMH Moet Hennessy Louis Vuitton (Japan) K.K., and was later appointed president and CEO of LVJ Group K.K., Louis Vuitton Japan Company in 2010. Prat officially retired in January 2014, but serves as senior advisor of LVMH SA (Paris) while retaining board membership of LVMH Japan K.K. Officially awarded for his contributions to society, Prat received The Order of the Rising Sun, Gold Rays with Neck Ribbon in November of 2009 and was awarded the Officer of the National Order of the Legion of Honor in July of 2011. He established the Japan Sales Professionals Association (JASPA) in 2016 and was officially authorized as chairman and president in 2017.