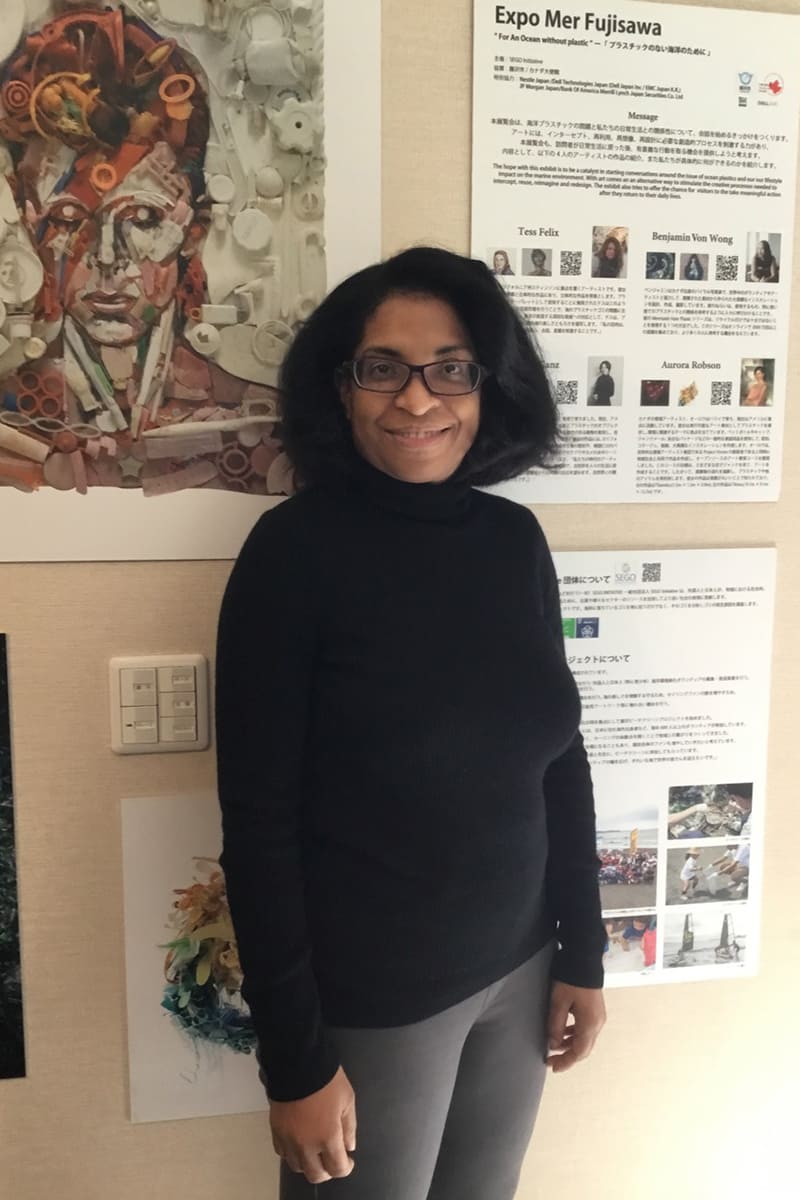 March 04, 2022
SEGO Initiative creates connections in Kanagawa
Not-for-profit organizes beach cleanups, citizen science/art, sailing
Name: Alana Bonzi
Title: Co-founder and Representative Co-Director of the SEGO Initiative
Hometown: Trinidad
Years in Japan: 26
Serendipity flows like a current through Alana Bonzi's life, gently leading the environmentalist and educator to places and people where she feels at home. Her love for nature and a desire to create connections within her community are reflected in the SEGO Initiative, the not-for-profit she founded with her husband, Michel, in the coastal Kanagawa city of Fujisawa.
Like many who came to Japan in the 1990s, Bonzi initially arrived on the JET Programme. She was accompanied by Michel, her fiance at the time, who taught French privately while Bonzi was working as an English teacher. Hoping to be assigned to a warmer area of Japan and in close proximity to nature, the couple were delighted to find themselves in the city of Izumi in Kagoshima, which is known for hosting more than 10,000 cranes each winter.
"We got married while we were in Izumi but had to travel to Osaka for the required interviews with our respective embassies — it was a little bit more complicated with two foreigners," Bonzi recalled with a smile. "One thing led to another, and we found our path here in Japan."
---
Loving where you live
The next step on their Japanese journey led to Fujisawa when Bonzi started a new position at Keio University in 2001 and began lecturing on corporate social responsibility (CSR) in 2003. They subsequently opened their own language school and purchased a house. "We put down roots and wanted to give something back. There was a foreign community there, and we wanted to connect them with the local Japanese community," she explained.
In the spirit of "love where you live," the couple came up with the Fujisawa Beach Cleaning Project. Since the principle of cleaning a beach needs little explanation, Bonzi says it was an ideal way to bring people of various backgrounds and ages together for cleanups twice a year, in the spring and the autumn.
With her academic background in CSR, as well as practical experience gleaned from her work in government and a short-term assignment as the interim director of the Canadian Chamber of Commerce, Bonzi pondered how to take her business acumen and apply it to these volunteer activities.
The encouragement of corporate sponsors of the Fujisawa Beach Clean was a very important factor behind the decision to take the next step. "In Fujisawa, you can go surfing in the morning and then take the train to work. So, how do you bring that engagement from the corporate office back to this local area?" she said.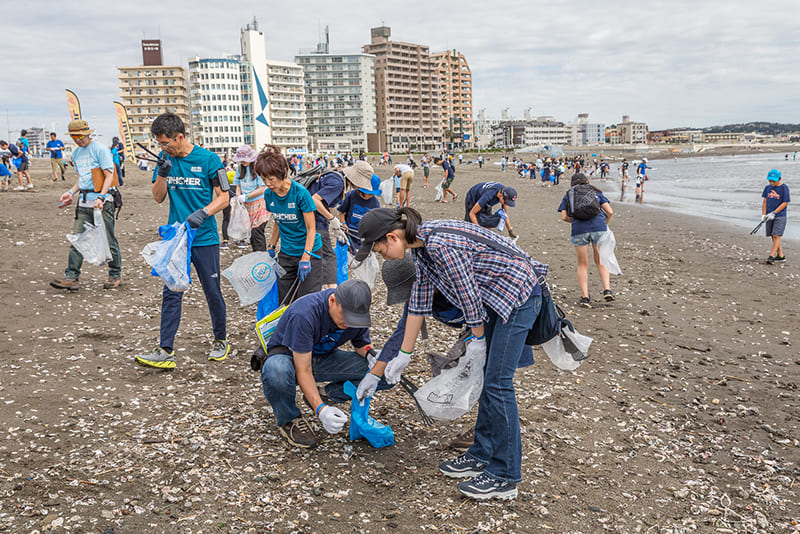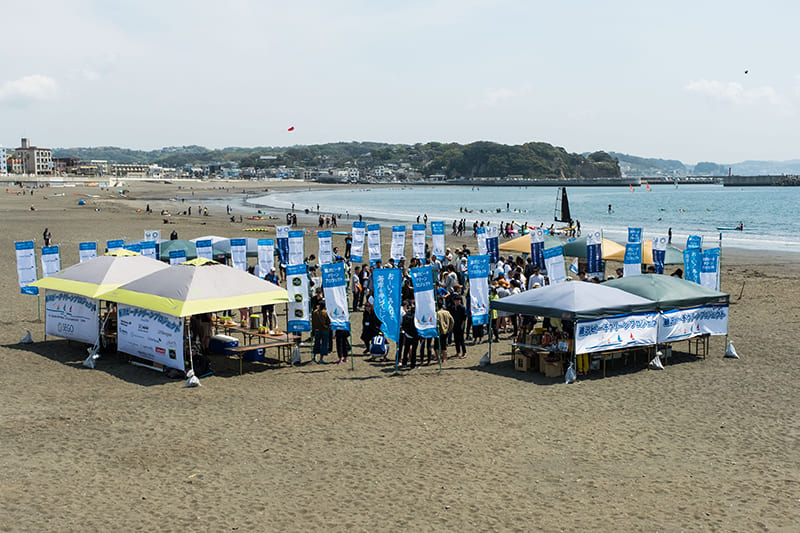 ---
A culture of connections
The SEGO Initiative was launched as a not-for-profit in 2014. Bonzi and her husband wanted a name that worked in both English and French, with the English version standing for sustainable/social, environment/education, global/grassroots and outdoors/outcome.
Eight years on, the couple are still at the heart of the organization, managing the activities while continuing their day jobs and relying on the efforts of volunteers for support. Bonzi likens this to concentric circles, with an inner circle of a handful of people with whom they bounce around ideas, then widening to include larger groups as their initiatives develop and take shape.
"There are teams of staff from corporate supporters and their families, students, members of the local community and sometimes dedicated groups — foster children, for example. For our pre-COVID beach cleanups, there were usually more than 500 volunteers who joined annually," she said. For the past two years, SEGO has encouraged "Together Apart" cleanups as a socially distanced alternative, with volunteers working in their local areas at their own pace.
---
The three pillars of SEGO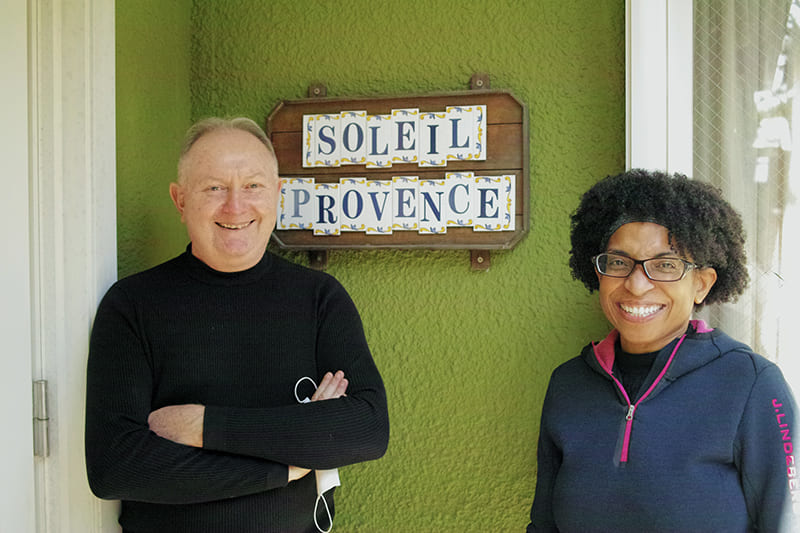 Over the years SEGO's activities have evolved to encompass three key pillars: volunteering through the cleanup activities, public education via citizen science and art, and reconnecting to the marine environment via sailing.
The citizen science aspect includes contributing information about the prevalence of plastic waste to a database run by the Ocean Conservancy, a nonprofit environmental advocacy group headquartered in the United States. SEGO is one of its official partners in Tokyo. Plastic waste from the ocean has also been utilized as a medium for art installations by four artists. These were initially displayed on the beach during SEGO's 2019 fall cleanup and were later exhibited at an indoor space in Fujisawa.
Sailing, the third and final pillar, ties in with Michel's role as the Japan representative of Tiwal, a French manufacturer of small dinghies. "We wanted to see how we could incorporate this into what we were doing and make the ocean accessible. You can actually go out onto the water and understand your place in this beautiful and fragile marine environment," Bonzi explained. "We are all about making connections — hearts, minds and nature."
---
Looking toward new horizons
SEGO's newest project is the #CreateWaves campaign, which is slated to kick off this spring on Earth Day, April 22. The overall goal is to help people cooperate and facilitate creative community-based solutions through a variety of activities, including further Together Apart cleanups, educational webinars, art and film, and hands-on volunteer opportunities.
Looking ahead, Bonzi would love to see SEGO branch out from beach activities to encompass organic farming while continuing to serve as a platform for new ideas. She is also very open to connecting with interested individuals and groups to explore diverse ways to connect and grow.
Asked what she enjoys most about living in Japan, Bonzi paused to think for a moment before answering. "It is really hard to pick out one thing, since I have been here a long time, but I guess it is a sense of place, a sense of balance that you find. And there is always something new for us to discover — we still don't know everything about Japan, even after being here so long," she said.