November 21, 2023
Making a town a story factory
Takami Akai
CEO of Yonago Gainax Inc.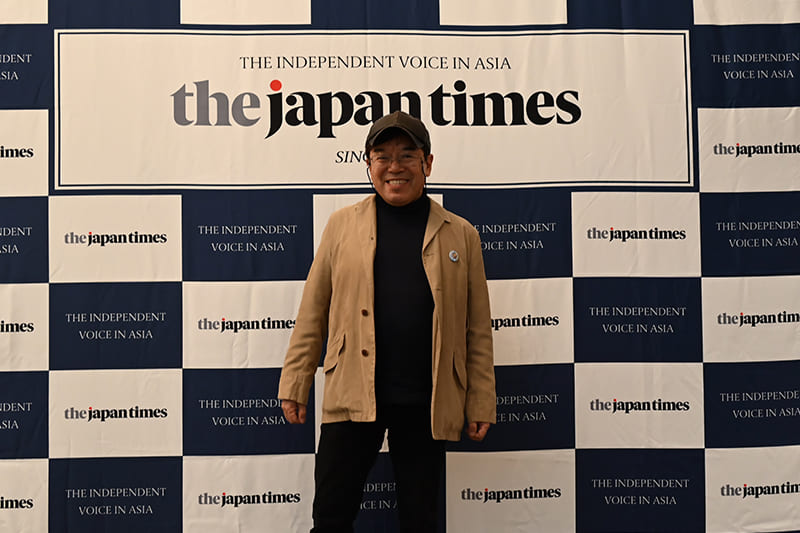 Takami Akai, the CEO of Yonago Gainax Inc. and a renowned illustrator, anime producer and game creator, had spent most of his life in the urban areas of Osaka and Tokyo after graduating from high school in the Tottori Prefecture city of Yonago until he started the annual film festival Yonago Eiga Jihen (Yonago Film Incident) in his hometown 12 years ago. He agttended the fourth annual event to share experiences about revitalizing rural economies through effectively using existing resources was held at the Hotel New Otani Tottori on Oct. 28 and 29, co-hosted by The Japan Times' Sustainable Japan Network and Tottori Prefecture.
"In 2009, I was consulted by the city about how to revitalize the area and came back to take a good look at how the city was compared to what it had been years ago," Akai said. He was shocked to see no people in sight when he visited the main shopping street, which used to be too crowded to ride a bicycle on when he was a boy.
In a fateful coincidence, he was invited to the Locarno Film Festival in Switzerland the same year. "The festival is held in the entire town. I thought it would be interesting to do something like that in Yonago, where we have plenty of vacant stores," he said.
During the year of preparation for the first Yonago Eiga Jihen, he visited Yonago every month to recruit staff members and created a special-effects promotional video featuring a giant Leek Man, since Yonago is known for its leeks.
The first event was a great success, and the festival has been held every year ever since. "But I started to realize that the enthusiasm felt during the event subsided very quickly, and there was no trace of the area being revitalized on a continuing basis," he said. To address this, in addition to the annual event he is now planning to also deploy intellectual property in producing made-in-Yonago goods related to anime and games, plus year-round content tourism based on local historic stories and anime content. He believes that these continuous efforts, and their promotion through social media and online communities in addition to the annual event, will bring the results that he and the local community aim for.