March 03, 2023
For Nippon Life, ESG investment is natural part of taking long view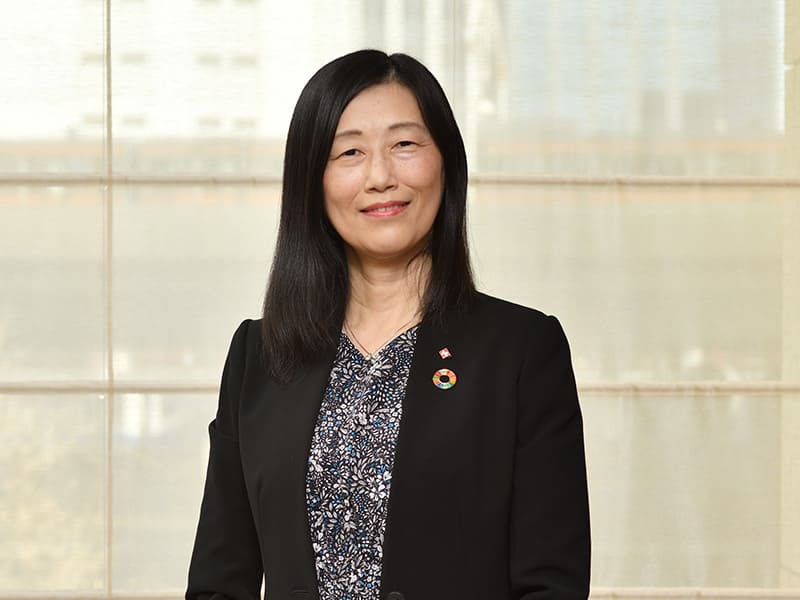 Environmental, social and governance (ESG) investing is increasingly gaining attention as investors weigh the long-term impacts of corporate activities on people's lives. But the concept is nothing new to Nippon Life Insurance Co., Japan's largest insurer.
"To us, ESG is not something that has emerged in recent years, since it has been rooted in our investment stance for many years," Akiko Osawa, Nippon Life's director and managing executive officer, said in a recent interview. Last year, Nippon Life won the Excellence Award in the ESG category of the Sustainable Japan Award sponsored by The Japan Times.
Osawa said the basic approach of one of the country's biggest private institutional investors is long-term investment, as the money comes from insurance premiums that policyholders pay for decades. "What new graduates learn first on the job is that we should invest the money safely while considering the profitability and the public nature at the same time," she said. Therefore, it is natural for them to invest in financial tools that can benefit the greater good. "I think our stance has been deeply linked to what is now called ESG investing and financing."
She said she still remembers her first task on the job at the insurer. She had to call a village office to tell it the due date and bank account number for a monthly interest payment on a municipal bond. The small village in a remote district had issued its first bond to build a swimming pool for its elementary school. After checking who Osawa was, the person on the other end of the line thanked her and told her that the kids who once had swum in a nearby river now enjoyed swimming in the pool.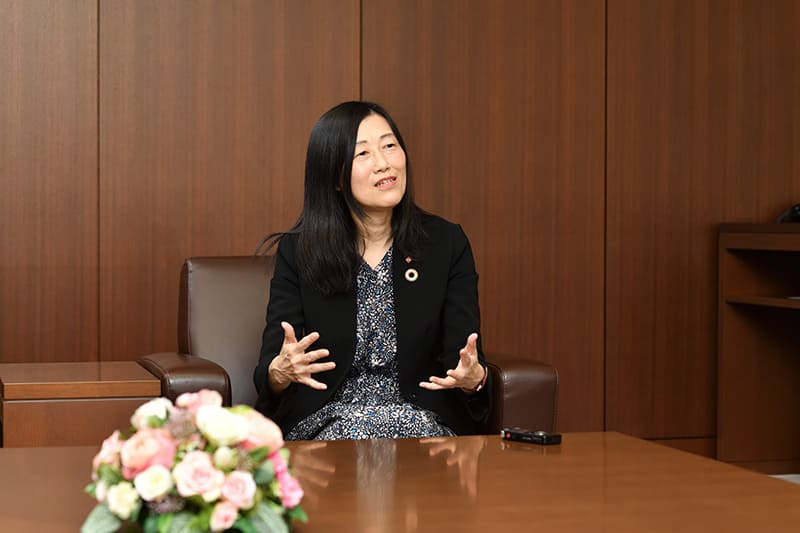 This was in 1988, during Japan's boom era. Backed by surging stocks, high land prices and interest rates and a strong yen, Japanese insurance companies had a huge influence on international financial markets — overseas investors called them "the seiho," the Japanese abbreviation for "insurance companies." Given the company's huge volume of trading in the markets, surely few people knew that it also financed, even if moderately, such a tiny rural municipality.
"We are not a stock company. We are a mutual company, and that means we belong to policyholders," Osawa said. "So I don't think ESG investing is new to us. Our investment has the public nature and the same roots as what we have been doing for so many years."
The big difference between investing today and in the 1980s is the process of building a portfolio. Nippon Life integrates ESG into every stage of its investments, and in all of them aims for impacts that make society more sustainable.
The driving force of its ESG-related investments is a special ESG engagement team of 12 specialists and 13 analysts who hold dialogues every year with the 700-odd firms they invest in.
These dialogues focus in particular on one of Nippon Life's top priorities: addressing climate change. While the Japanese government pledged in 2020 to achieve carbon neutrality by 2050, Osawa pointed out that Japan's emissions of carbon dioxide mostly come from a limited number of industries, such as electricity, chemicals and automakers — sectors that have strongly undergirded the country's economy. In Nippon Life's case, out of the more than 1,400 firms in its portfolio, about 70 emit 80% of the overall carbon, Osawa said.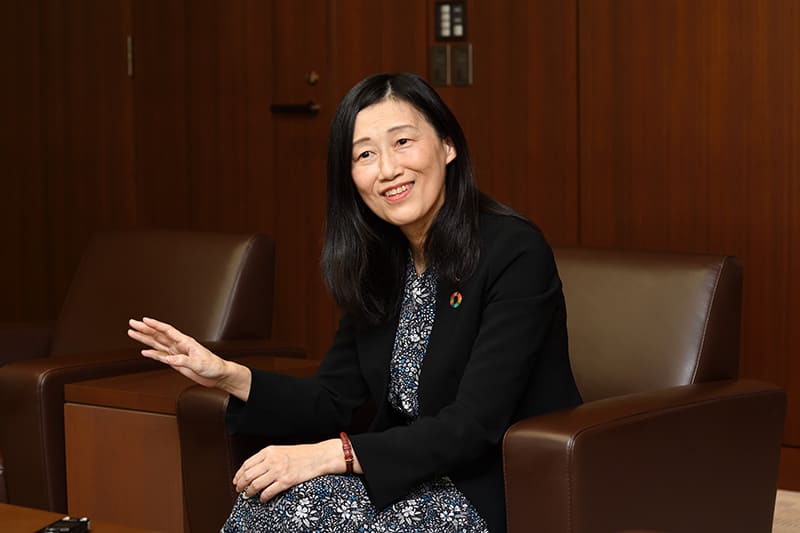 In its engagement activities, the insurer helps investee firms be aware of the business risks and opportunities in reducing carbon emissions. It already requires that they set reduction targets and road maps toward 2050, she said.
Since companies may need huge amounts of capital — sometimes more than 1 trillion yen ($7.5 billion) — to make themselves greener, Nippon Life may go beyond its engagement activities and extend loans or buy corporate bonds.
Nippon Life also takes part in a global alliance on going carbon neutral. Last year, Osawa was appointed to the steering group of the U.N.-convened Net-Zero Asset Owner Alliance, which comprises institutional investors who commit themselves to decarbonizing their portfolios.
Osawa said the global trend in the investment world is to pay attention not only to climate change, but also to biodiversity and human rights. One of the most important issues in Japan will be how its companies can maintain competent human resources amid the aging population and continue to grow.
"Global companies have a broad range of issues, including those of their supply chains," Osawa said. "So each of them will have to find out what will be their most precious assets."
---