September 15, 2023
Nomura institute proposes 'GDP+i' to measure consumer satisfaction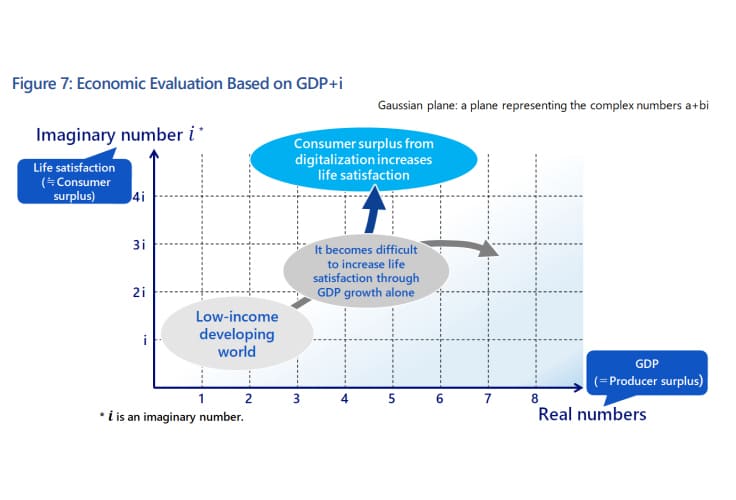 Conventional economic indicators show the Japanese economy has been sluggish for decades, but a different approach suggests that people feel more content with their lives amid global digitalization, which could be channeled into economic power in the future, according to the Nomura Research Institute.
"Though it is not indicated by GDP (gross domestic product), Japanese people benefit from digital services and feel convenience and satisfaction with their lives. That's why we decided to propose GDP+i as an additional index," said Takeshi Mori, general manager for the Digital Society Research Office at NRI.
While GDP is a widely watched economic indicator based on the value of goods and services produced in a country, GDP+i is a new approach to gauging a country's economy. It combines GDP and estimates of people's satisfaction with their digital lives. To measure that, NRI uses the idea of the "consumer surplus," the difference between the maximum amount that consumers are willing to pay for a product and the actual price. The institute says it believes that digital technology is greatly expanding the consumer surplus.
Mori said the concept of GDP+i can be illustrated with a graph in which the horizontal axis shows GDP and the vertical axis shows subjective indicators, including the consumer surplus. To a certain extent, growth in GDP is correlated with people's life satisfaction. Beyond that level, however, people's contentment does not increase very much, and "this is where digital technology can contribute to improvement on the vertical axis," says an NRI report in April on the new indicator.
NRI developed the idea of GDP+i during the pandemic when researchers realized that GDP does not fully reflect economic and societal reality.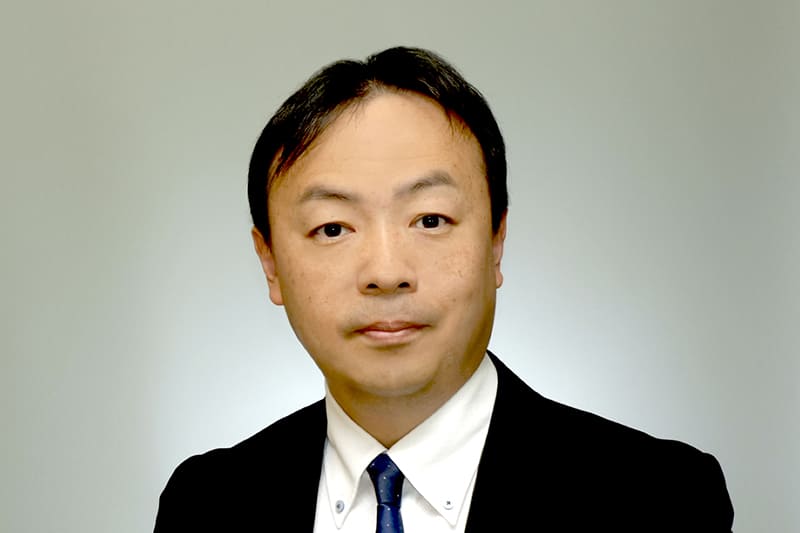 For the past decade, Japan's GDP has been sluggish at around ¥520 trillion to ¥550 trillion ($3.52 trillion to $3.73 trillion) since the bursting of the economic boom of the late 1980s and early 1990s led to a deflationary economy. GDP even declined 4.5% year on year to ¥528 trillion in 2020, when the outbreak of the COVID-19 pandemic disrupted global supply chains and hit distribution and production lines.
Despite that, GDP+i shows a 15.2% consumer surplus growth at ¥263 trillion in 2020. Moreover, the researchers found that the indicator showed a steady increase during the country's economic doldrums in the last decades, Mori said. It rose in 2020 because Japanese people felt more contentment with their daily lives as the pandemic forced many companies to introduce digital workplaces, freeing workers from long and painful commutes, he said.
Another survey endorses the impact of digitalization in Japan. According to a survey conducted by NRI in August 2022, 65% of the Japanese respondents — the largest percentage among the eight countries surveyed — agreed with the statement that "the internet brings about convenience and comfort to our life," Mori said, and the Japanese respondents felt the lowest average satisfaction and flexibility in their lives so far. A total of 9,400 people ages 15 to 69 in Japan and 1,000 each in the U.S., Britain, German, Italy, Poland, Sweden and Switzerland responded to the survey.
Even before the pandemic, other surveys showed that people felt benefits from digitalization when the first smartphones were launched more than a decade ago, Mori said. People's sense of comfort notched up in surveys that NRI conducts every three years, with the percentage of Japanese who were satisfied with their life reaching 73% in 2012, up from 68% in 2009. Since then, the ratio has kept on inching up, reaching 78% in the latest survey in 2021.
Mori said the small jump in 2012 looked odd at first because economic indicators had not shown positive signs. For example, GDP had remained little changed, and average wages had not risen either. Moreover, this was after the global financial crisis sparked by U.S. subprime loan problems. "We came to the conclusion that the biggest reason was the advent of smartphones," he said. Apple's iPhone, globally launched in 2007, came to the Japanese market in 2008. "The launch of smartphones was a symbolic event that blurred the GDP outcomes," Mori added.
Mori said smartphones changed people's lives drastically. And despite the magnitude of their impact, most of the services provided on smartphones — audio and video calls, social media, maps, weather forecasts and many others — are free.
Mori said the steady rise of the consumer surplus in Japan can potentially be turned into business opportunities by monetizing digital services with new ideas and proper pricing. Such content also supports higher productivity at work, he said.
Mori also said Japan needs to spend more resources for its digital infrastructure — including internet applications, automated driving systems and drone logistics systems — in a rapidly aging society. Conventional infrastructure such as roads and bridges deteriorates over time, but digital infrastructure increases in value by gathering more data and improving services. "Japan must shift its focus to digital society, which increases and accumulate its value over time," Mori said.
---