September 22, 2023
Preserving, developing Japan's culinary heritage
Emi Maeda Contributing writer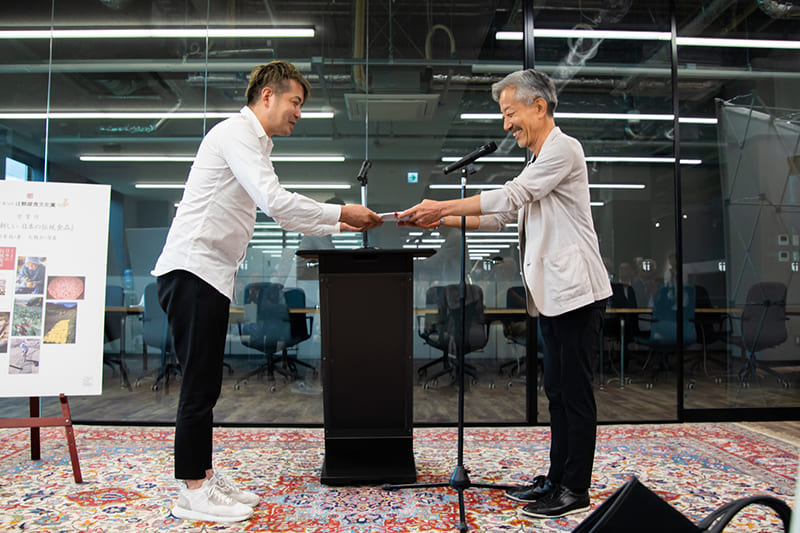 In April 2024, the Tsuji Culinary Institute will inaugurate the Tsuji Culinary Institute Tokyo in the western Tokyo city of Koganei. In line with the opening, a partnership has been established with the neighboring Tokyo Gakugei University, a national university corporation. The two institutions share themes focusing on food and the environment, and will pool their extensive knowledge and experience to undertake forward-looking educational and research initiatives. Their partnership aims to provide students with a more enriched learning environment and a solid steppingstone for successful culinary careers.
On Aug. 21, the Shizuo Tsuji Food Gastronomy Foundation hosted the 14th Shizuo Tsuji Gastronomy Award ceremony at the Tsuji Culinary Institute in Tokyo. The prize was presented to the book "Furukute Atarashii Nihon no Dento Shokuhin" ("Old But New Japanese Traditional Foods"), authored by Yukie Mutsuda and published by Shibata Shoten. The Special Technical Award was bestowed upon Eiji Taniguchi, owner and chef of Cuisine régionale L'évo.
Mutsuda's work provides a comprehensive introduction to 101 traditional foods that have been passed down through the generations, originating from various climates across Japan. Her work is like an encyclopedia of traditional foods, capturing the essence of these time-honored delicacies.
In the past, people relished their ingenuity in making seasonal ingredients safe and savory over extended periods of time. This involved harnessing natural processes in techniques such as drying, pickling and brewing. The techniques underpinning traditional foods were painstakingly developed in harmony with nature's rhythms. Mutsuda eloquently remarked: "Preserving those who uphold traditional methods and having individuals who truly comprehend their value is essential to bridging the gap to the future. I believe chefs can play a role in this. If, decades from now, people who read this book said, 'The people of the old days were amazing,' as the author of this book, I would be extremely delighted."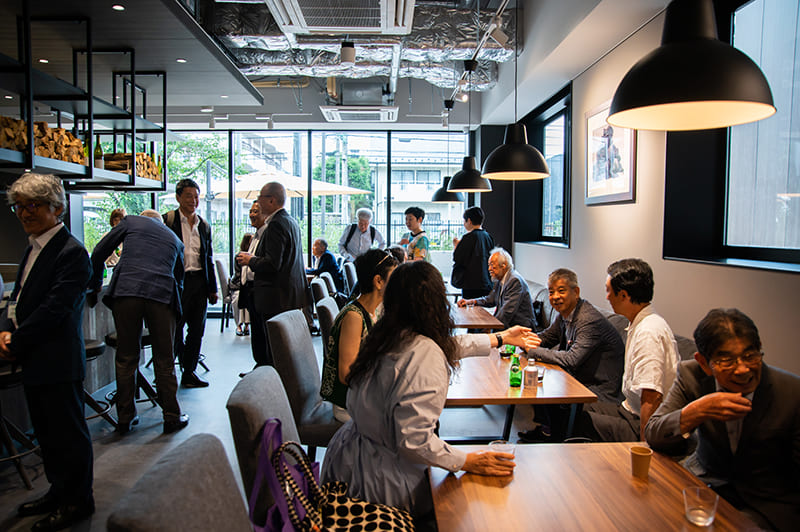 Yoshiki Tsuji, the head of the board of directors of the Tsuji Culinary Institute Group, gave high praise to this work, noting that it serves as a reminder of the remarkable power of human creativity. He referred specifically to Mutsuda's skillful engagement of readers' senses by evoking scents, flavors and textures. Additionally, he highlighted photographer Hiroshi Ohashi's skill in freezing fleeting moments of light and vibrant color combinations.
Taniguchi was honored with the Professional Engineer Award. Amid the worldwide trend of gourmet restaurants shifting from urban to rural settings, Taniguchi stands out for his remarkable achievement in enhancing his culinary style at Cuisine régionale L'évo, an inn nestled in the Toyama Prefecture village of Toga. He achieved this by immersing himself in the pristine natural surroundings of Toga, thereby expanding his culinary creativity and understanding of the local environment. He gathers ingredients from the mountains and skillfully infuses them with his expertise and artistic sensibility to create culinary masterpieces.
Taniguchi said: "I've learned so much from the local community, and the process of integrating their knowledge into my own cultivated cuisine has been immensely enjoyable and enlightening. I am committed to further dedicating myself to spreading the allure of rural Japanese cuisine and wish to convey this to the younger generation as well."
Taniguchi's accomplishments have been highly acclaimed as a pioneering example of a rural restaurant whose superb cuisine creates new value for the area. Tsuji praised Taniguchi's work, saying, "Amid the accelerating changes in the society and environment related to food, it strongly resonates with the value of working with one's own body and senses, engaging with people and nature, and weaving them together over time."
The Shizuo Tsuji Gastronomy Award, established in 2010 to inherit the vision of its founder, Shizuo Tsuji, recognizes works, individuals and organizations that have pioneered new horizons through remarkable contributions to Japanese food culture. These endeavors collectively work toward preserving and developing Japan's rich culinary heritage and the knowledge underlying it, ensuring its continued vitality for future generations.