October 21, 2022
Highlighting the work done by satoyama winners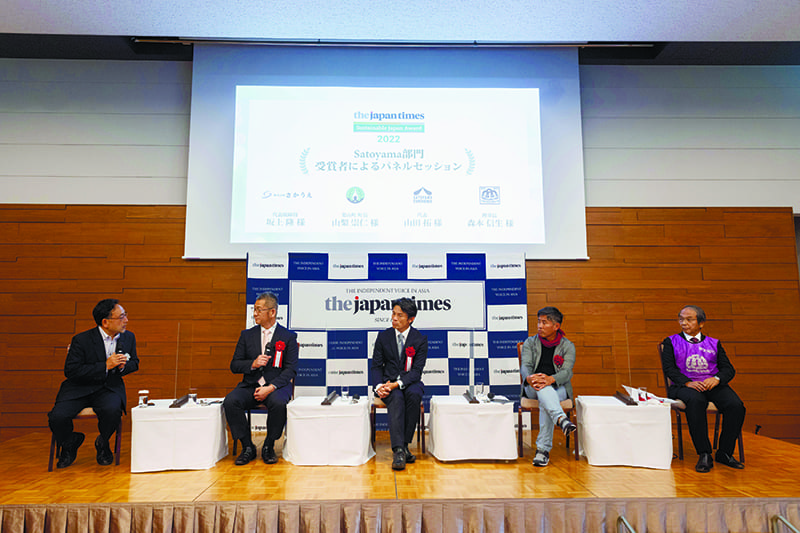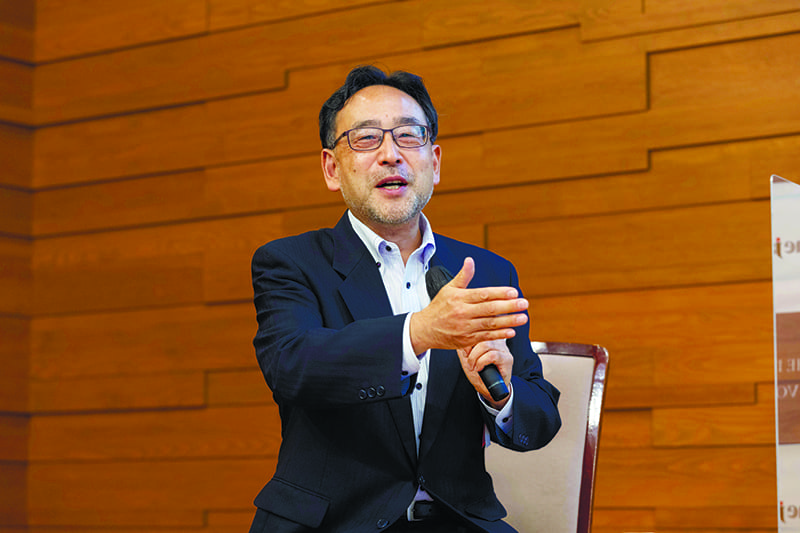 In the panel session for the satoyama category of the Sustainable Japan Award, moderated by Kosuke Motani, a chief senior economist at the Japan Research Institute Ltd. and an adviser to the consortium as well as one of the judges of the satoyama awards, four award recipients talked about their activities and future goals.
---
Sakaue's satoyama beef
Sakaue Inc. Ltd., based in the Kagoshima Prefecture city of Shibushi, won the Sustainable Japan Excellence Award. The company has established a circular production model that consists of growing various crops such as kale, potatoes and green peppers as well as producing and selling corn silage, grazing kuroge washu cattle for its satoyama beef project on self-supplied feed, and using the composted manure for agricultural production. "Beef from cattle raised on pastures, eating fresh grass and silage we produced without depending on imported grain, tastes totally different" from stall-fed or grain-fed beef, said CEO Takashi Sakaue. In many rural areas of Japan, a rise in abandoned farmland due to the aging of farmers and a shortage of successors has been a key issue, and Shibushi was not an exception. Sakaue utilizes idle farmland for its vegetable farms and range land, contributing to solving the regional issue through its business.
Motani mentioned the fact that Japanese livestock and agricultural products are highly dependent on feed and fertilizer imported from overseas, meaning the industry is no longer sustainable. "The impact of the weak yen is tormenting many farmers," he added. He highly evaluated Sakaue's efforts in achieving a cycle of production within the region.
"Agriculture has a long history dating back to the time when humans began to barter and store food, but as time passed and the Industrial Revolution took place, the form of agriculture and people's lives changed as efficiency became more important. Along with these changes, the roles of satoyama have also changed," Sakaue observed. "We are taking over the sustainable qualities of the old ways and trying to update them to suit the current era using the latest technologies." He shared some examples of ongoing projects. One is the launch of the Digital Transformation Department within the company to improve operational efficiency. Another is a collaboration with universities, the Japan Aerospace Exploration Agency and other organizations to use satellites and other new technologies to monitor and analyze the movements of cattle, the amount of grass in pastures, types of microorganisms in the soil as well as other data that may be useful in increasing production efficiency. The collaboration aims to spread this model to other areas in Japan.
Sakaue was 24 years old when he took over what he called "an ordinary family farm." He turned the family business into a company of 116 employees, including many young people, which is noteworthy given the fact that a labor shortage in primary industries due to aging has been a major issue across the country. His next goal is to export satoyama beef to the world. "I am not just trying to sell meat. I am aiming to help Japanese people regain their pride in being Japanese. Historically, Japanese people find sacredness in nature and have the idea that they are kept alive by its energy. I want the world to know the way we think of nature," he said.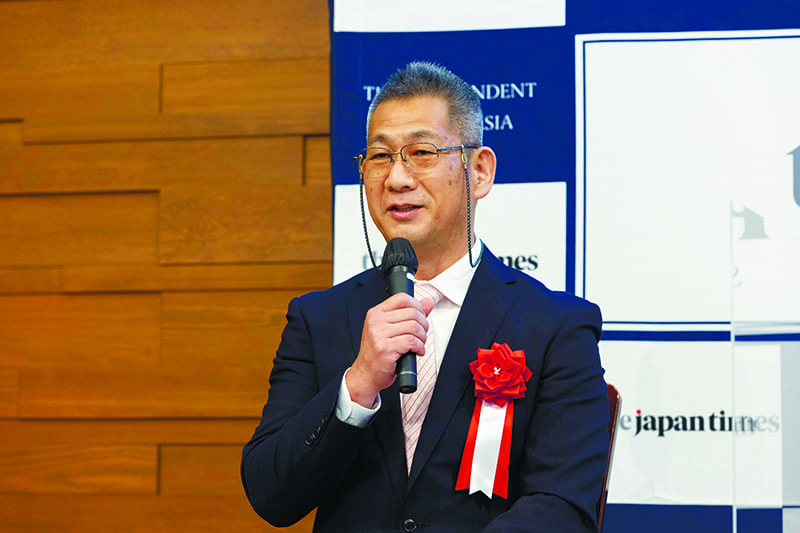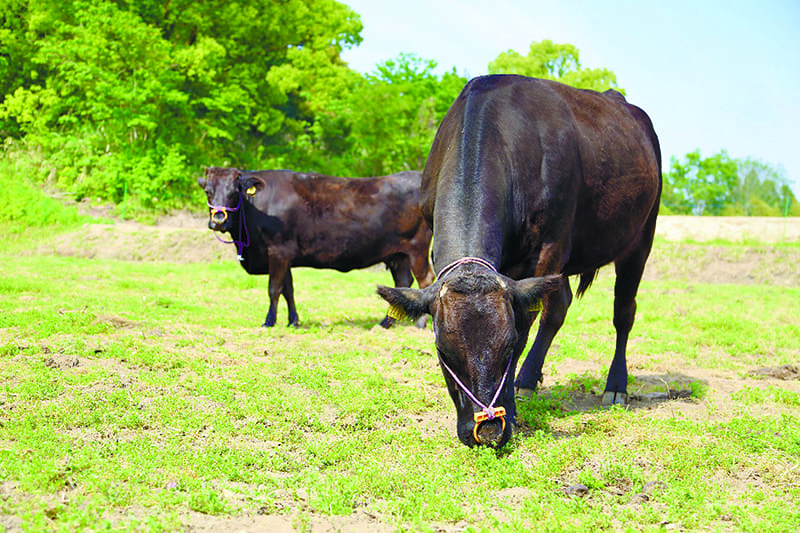 ---
Hayama: Clean and green
Mayor Takahito Yamanashi attended the talk session representing his town of Hayama, which received the Sustainable Japan Satoyama Excellence Award. Hayama, in the Kanagawa Prefecture district of Miura, is a sanctuary surrounded by mountains and sea only an hour's drive from central Tokyo. The town has made many efforts in collaboration with local people and business operators to maintain its beautiful environment. One effort has to do with reducing waste. It took years to raise residents' awareness on separating garbage and reducing its amount, and now about half of the waste generated by the population of close to 33,000 is recycled.
"The beach cleanup activities started in 1996. At the beginning, we used to collect 2 tons of trash in one day, but last year we collected only 320 kilograms," Yamanashi said. This means there have been decreases in not only the trash left on the beaches, but also the trash carried by the rivers that flow into the sea, indicating a change in awareness throughout the town.
As an act to pursue U.N. sustainable development goals, the town launched the Hayama Clean Program to reduce plastic waste. "No beverages in PET bottles are sold at public facilities in Hayama. Our town officials are not allowed to carry PET bottles and plastic bags into the town office buildings. Instead, there are water stations here and there in the town, so you can fill your own water bottle if you carry it around," Yamanashi said.
The town is also making every effort to communicate its attractiveness. The newsletter it publishes through its own efforts, without relying on a public relations company, won the Minister of Internal Affairs and Communications Award this year in a national public relations contest. The town's official Instagram account has more than 37,000 followers.
Thanks to these efforts, the number of people moving to Hayama has been increasing in recent years. "The prolonged pandemic situation may have added momentum to the trend. Some real estate agents are saying that there are not enough properties available to meet the need," said Yamanashi, who also came to Hayama from the outside. "I am originally from Tokyo, and I have traveled to many places in Japan and the world, but as I repeatedly visited Hayama for windsurfing, I started to think that there is no other place where the view from the sea is so beautiful. I strongly felt that I want to protect this town, which is how I became part of the town myself," he said.
On the town's website, the project Hayama Ethical Action, launched in June, introduces businesses and organizations that implement initiatives contributing to the natural environment and the community. "We only have about 60 of them listed on the page so far, but we aim to post information on all 1,000 or so shops and organizations, which means we expect every one of them to participate in ethical actions," Yamanashi said.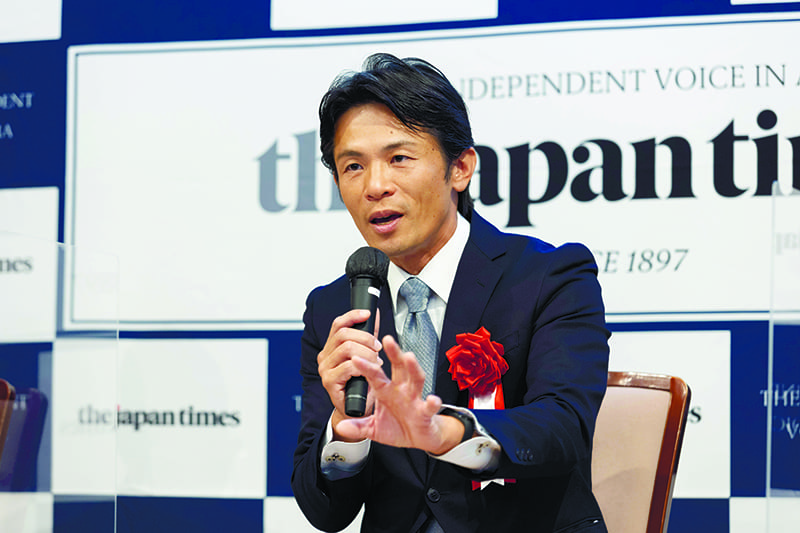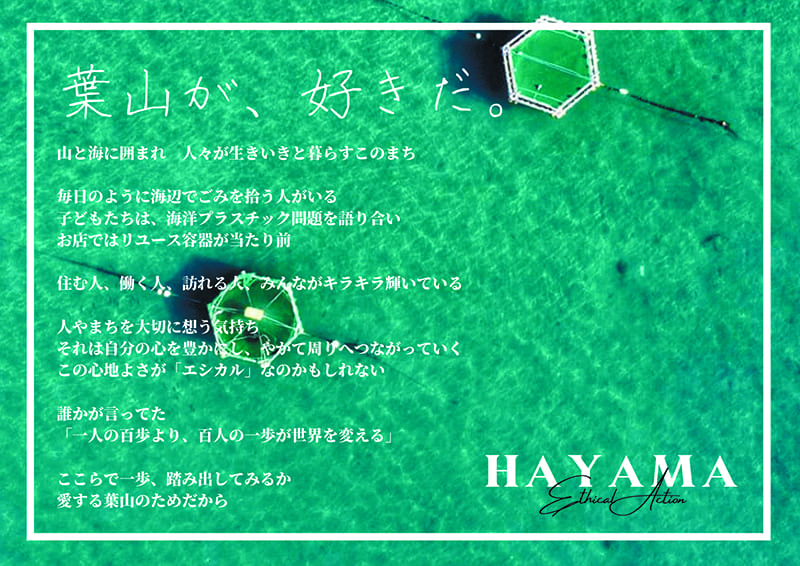 ---
Satoyama Experience renews
Taku Yamada, the CEO of Chura-boshi Co., which runs Satoyama Experience, the other winner of the Sustainable Japan Satoyama Excellence Award, also moved to a rural town from elsewhere. He was born and grew up in the city of Ikoma in Nara Prefecture, went to university in Yokohama and worked at two global consulting firms before he set off for a two-year trip around the world. After he came back to Japan in 2007, he went looking for a nice rural area to settle in with his wife and their unborn baby, hoping to have a slow life surrounded by nature. That was how he found Furukawa, a formerly independent town that is now part of the Gifu Prefecture city of Hida and is commonly known as Hida Furukawa.
He launched Hida Satoyama guided cycling tours in 2010. They were inspired by a horseback tour of rural villages he experienced in Africa. He introduces not only the rural scenery of the area, with valleys surrounded by mountains, but also the daily lives of the residents to guests from all over through the cycling tours. "The local people say that there is nothing in this town, but it is full of special charms for people from around the world," he said. Out of about 5,000 people who participated in the tours in 2019, about 90% were from abroad.
The company opened two inns under a project named Satoyama Stay in 2020. One of them was an old Japanese-style bar that has been part of the town for decades. The other is a new building designed to fit in with the nostalgic townscape. The renovation and building were done by local carpenters using local materials. The furniture and accessories also were made by local craftsmen. The two inns are located only 500 meters apart. Yamada explained that the most effective way of revitalizing and protecting a townscape is to focus on small area. "The higher the concentration is, the better the visibility of changes and higher the value will be," he said.
At the same time, applying his experience with consulting firms, Yamada connects with various other regions in Japan and provides business-to-business services to launch and support projects to promote the value of satoyama areas to the world. "In some places, such projects are run on a voluntary basis, which is not easy to continue. We take a business-based approach," he said.
Creating and concentrating value in a small area of Hida Furukawa while using a network of people preserving and revitalizing regional attractions across Japan in order to promote the value of satoyama areas to the world — Yamada will keep moving on these two wheels.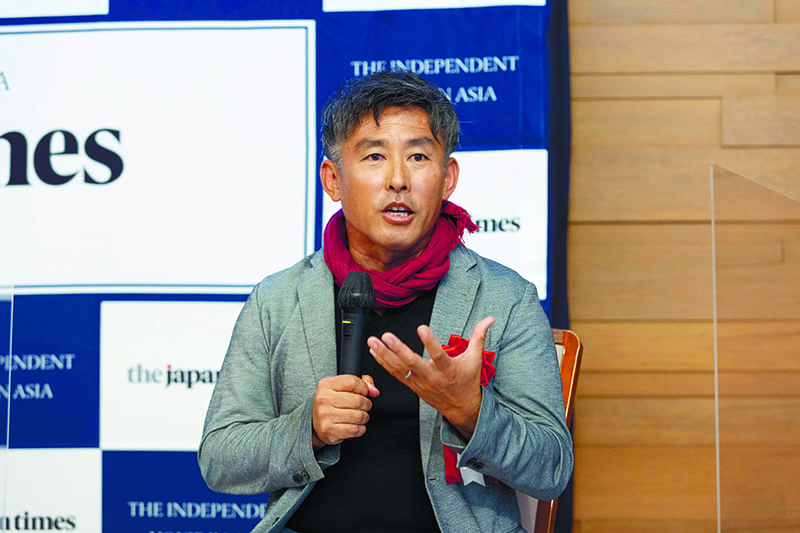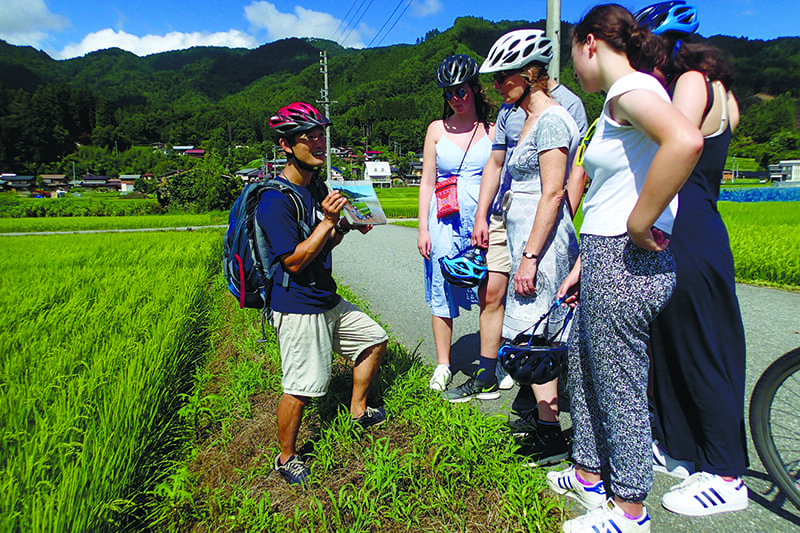 ---
Preserving Shishitsuka
One organization has been conducting activities on a voluntary basis for more than 30 years: the Certified Non-profit Organization for Nature Conservation and History Transmission of Shishitsuka Satoyama, winner of this year's Sustainable Japan Satoyama Special Award. It was established in the Shishitsuka area of the city of Tsuchiura in Ibaraki Prefecture in 1989. Executive Director Nobuo Morimoto had been a researcher at the National Agriculture and Food Research Organization. Soon after he moved to the Shishitsuka area, which was close to where he worked, he noticed that a rich satoyama environment remained intact, which was quite rare because forests had been lost in many places in Ibaraki at the time due to extensive urban development to create a university town and residential districts. He became alarmed that Shishitsuka might also be a target of development and decided to take action together with the local people to preserve the environment. In that era at the height of the bubble economy, when all that mattered was making and consuming new things, just gaining people's understanding for such activities was hard enough.
"We began by listening to the elderly in the area as they talked about how they lived and worked in old days and writing it down. Through this process, I think we managed to build a relationship and share the same idea about what we want to preserve," Morimoto said. There were many moments when he felt that he was being tested, though. When he visited one landlord and asked if he and his organization members could enter an untended grove belonging to the landlord and take care of it, the landlord responded by suddenly cutting down 150 bamboo plants. "I think that the landlord was testing us. We did our best in clearing away all of them. That was how we gradually gained the trust of the local people who were initially skeptical," Morimoto said, looking back.
One of their main activities is conducting surveys on the area's biodiversity. "We have confirmed about 850 species of plants alone in this area, which is home to 48 threatened species too," Morimoto said. Over the last 33 years, people who wish to hand this rich satoyama environment to the next generation and also are willing to participate in volunteer activities to make the wish come true have gathered together. The scope of their activities has been expanding — participating in an ongoing survey as part of the Monitoring Sites 1000 Satoyama project conducted by the Ministry of the Environment, restoring traditional houses, providing environmental education, supporting rice farmers through group purchasing of rice and maintenance of paddies, conducting environmental preservation initiatives and holding other events to promote the benefits of satoyama. Their monthly newsletter, put out since the foundation of the organization, will soon reach its 400th issue, and they also have an English version of a brochure that introduces the region.
"Our next challenge is to train young successors, and we will at least need a place where they can get changed, wash their hands and feet, and use the toilet. I believe that such a basic improvement of the environment for our staff members will make the satoyama preservation effort sustainable," Morimoto said. For that, they are renovating a century-old traditional-style neighborhood house named Hyakunen-tei, meaning "100-year home," and raising funds for their future activities.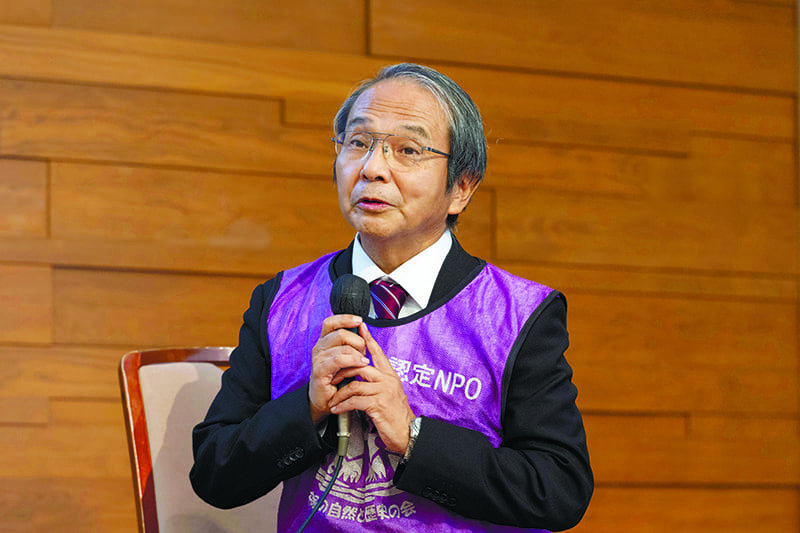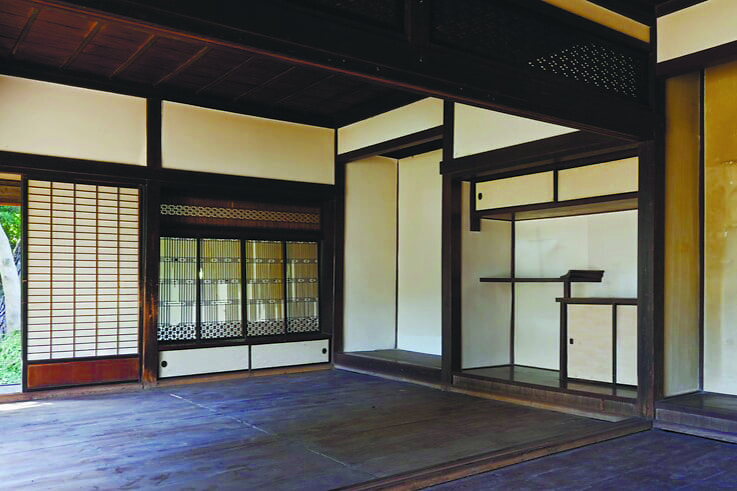 ---
Sustainable Japan Excellence Award
Sakaue Co. Ltd.
Sakaue Co. Ltd. is an agricultural company based in Kagoshima, southern Japan. We aim to contribute to society by creating new agricultural value. Our business ranges from large-scale vegetable cultivation to production of satoyama beef from pasture-raised Japanese Black cattle.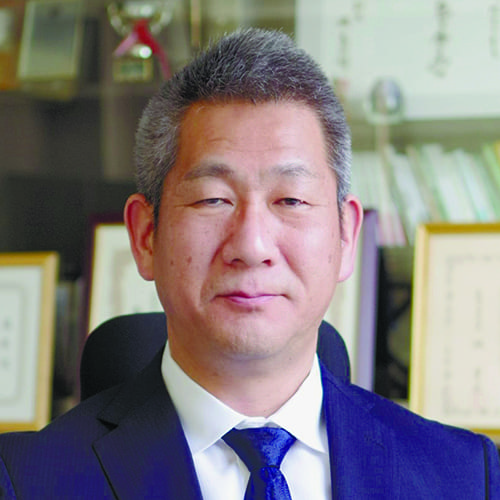 ---
Sustainable Japan Satoyama Excellence Award
Satoyama Experience
Satoyama Experience is a one-stop service to support travelers seeking authentic and unique experiences in Takayama. Our guided tours and accommodations are designed to connect travelers with locals and operated in a sustainable way.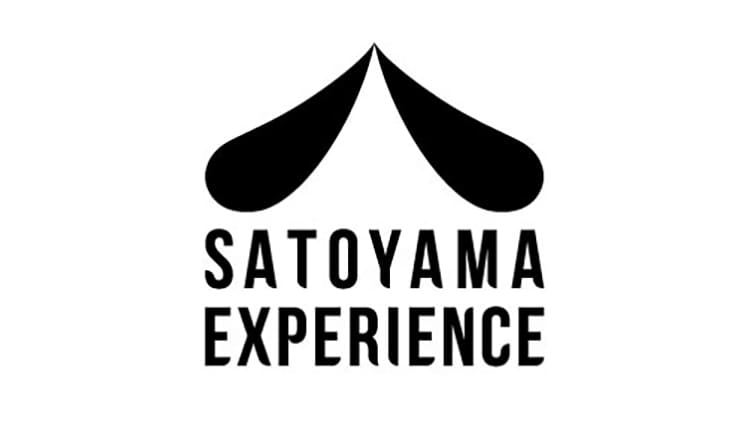 ---
Sustainable Japan Satoyama Excellence Award
Hayama
The town of Hayama, a serene and immaculate community, is just a breath away from metropolitan Tokyo. It is famous for its beautiful beaches, which face Mount Fuji to the west, and iconic offshore red shrine gate, which mesmerizes all who gaze upon it.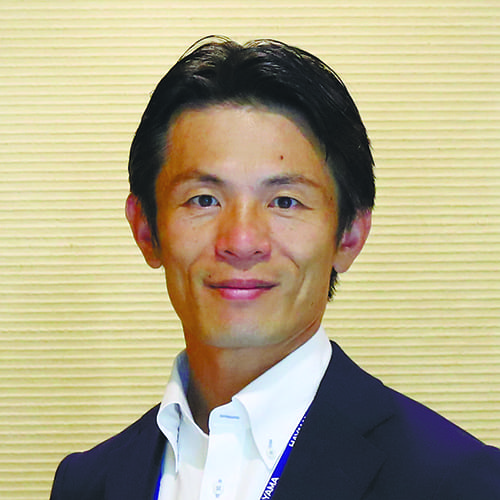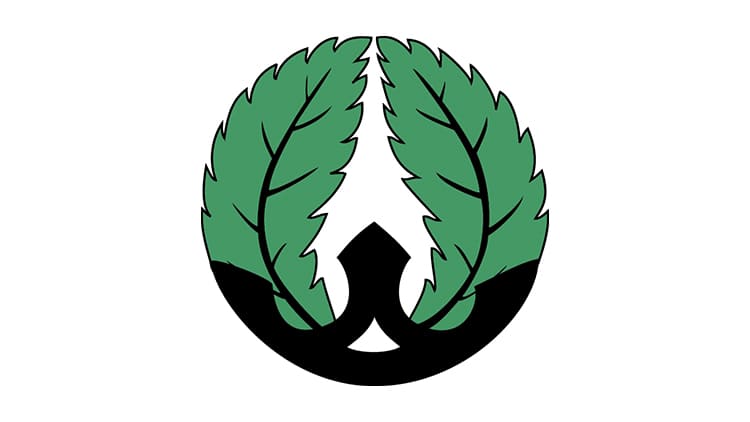 ---
Sustainable Japan Satoyama Special Award
Certified Non-profit Organization for Nature Conservation and History Transmission of Shishitsuka Satoyama
The Shishitsuka satoyama in the Ibaraki city of Tsuchiura is an area rich in biodiversity and historical heritage. In this satoyama, our activities include nature and history research, nature conservation, farmer support, nature observation, environmental education and publishing.