ESG awards recognize efforts on energy, child labor
November 30, 2020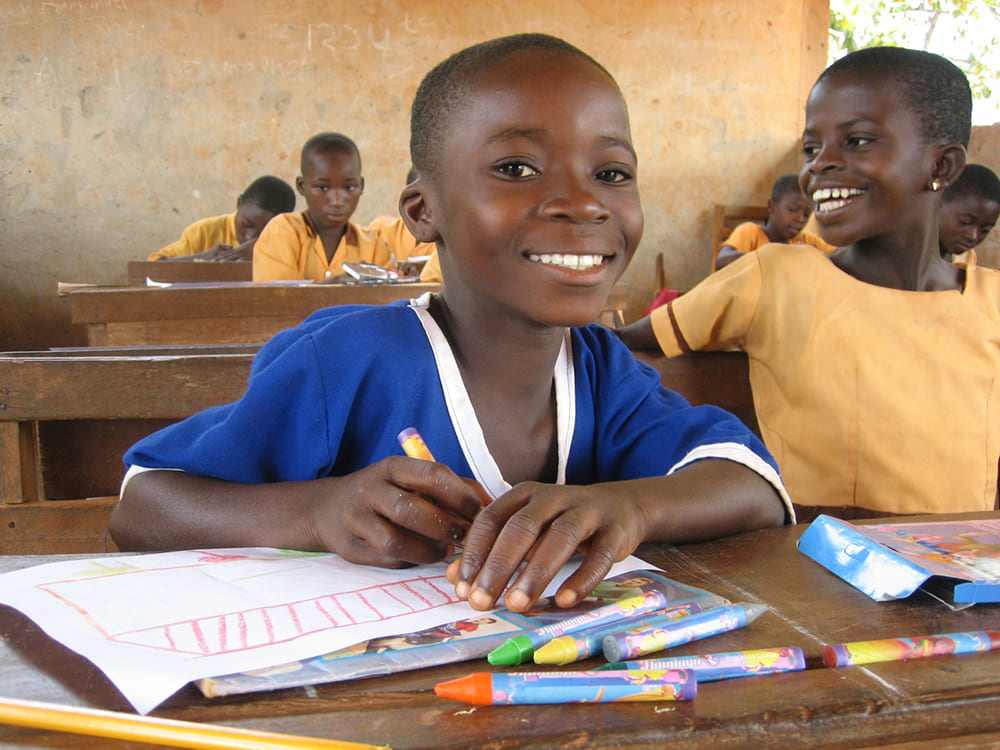 To achieve the 17 U.N. sustainable development goals and bring a better future for all, what is needed is action by not just every government but also all organizations and each person. Borderless collaboration will accelerate such efforts.
Ken Isono, a representative director of the renewable energy company Shizen Energy Group, said in an online talk session organized by the Japan Times ESG Consortium on Oct. 7, "We are tackling global issues, so we decided from the start that our business should not be limited to Japan." Startups typically focus on developing a solid domestic base before expanding to the global market, but sustainability issues are changing even how companies plan and grow.
Yuka Iwatsuki, president of Action against Child Exploitation, was the other participant in the talk session. ACE is a nongovernmental organization that works with various international stakeholders to end child labor worldwide.
Shizen Energy Group and ACE won the Excellence Award and Special Award in the ESG category of the Japan Times Satoyama and ESG Awards 2020. One of the judges for the awards, and the moderator of the talk session, was consortium adviser Ken Shibusawa, a founding partner and chairman of Commons Asset Management Inc.
---
From nuclear to renewables
Shizen Energy Group was established in June 2011, three months after the Great East Japan Earthquake and the subsequent accident at the nuclear power plant in Fukushima Prefecture.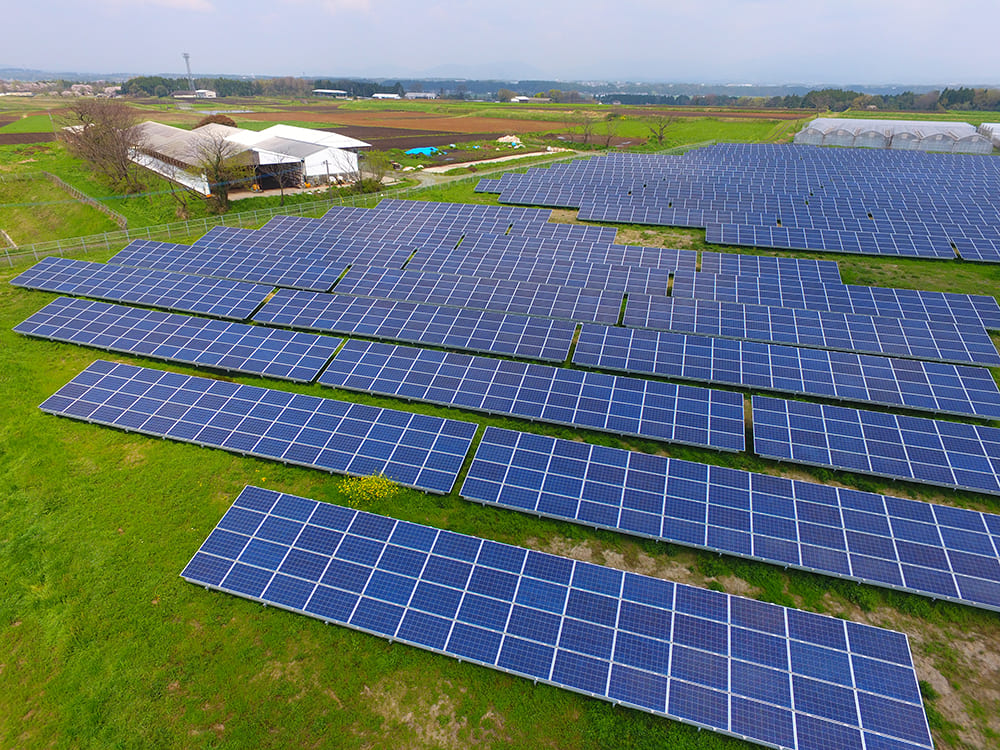 "Three founders, including myself, invested ¥1 million ($12,000) each into the company," said Isono, and it started planning, building and operating electric power plants that use renewables such as solar, wind and biomass, and selling the electricity to homes and businesses. Shizen Energy Group currently produces 1.4 gigawatts of electricity in total – equivalent to the amount generated by one nuclear power plant – in nine countries.
---
Freeing kids forced to labor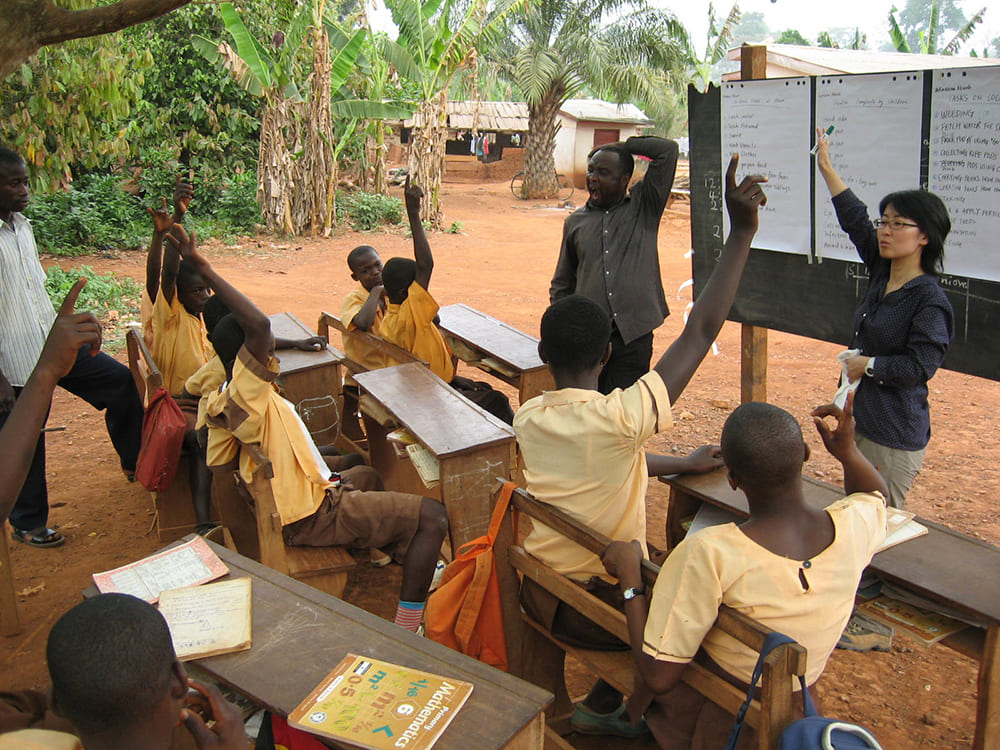 ACE has freed 2,360 children from forced labor since its establishment in 1997 and provided educational support for about 13,500 children who were engaged in the cotton industry in India and the cacao industry in Ghana. "Seventy-seven percent of the cacao that Japan imports is produced in Ghana," said Iwatsuki, which is why ACE is conducting extensive advocacy in Japan to raise awareness so that Japanese stakeholders will not manufacture, procure, sell or purchase products whose value chains involve child labor.
The initiative in Ghana is called Smile Ghana Project. Part of the expenses are covered by the major Japanese confectionery maker Morinaga & Co., whose "1-Choco-for-1-Smile" campaign donates ¥1 for every box of selected chocolate products sold during campaign months.
The project aims to protect the rights of children and provide access to education by improving and stabilizing lives and household economies. "One-third of the children in the area we work in do not go to school. Many families cannot afford school supplies. We support both families and schools to improve the educational environment," Iwatsuki said. To increase household incomes, they offer training programs at their Farmer Business School.
"We collaborate with a local NGO called CRADA (Child Research for Action and Development Agency) to carry out the project," Iwatsuki said. ACE is committed to building global partnerships. "We managed to exchange information with various countries' high-level labor and employment officials at the G20 last year. We participated in an online session in the C20 (Civil Society 20) summit this year," she said. The C20 is one of the eight official engagement groups of the Group of 20.
---
Good local relationships
Shizen Energy Group is also international in terms of its employees and partners as well as end users. To achieve the global expansion of its plans for creating electricity for local consumption, it has staff members from 28 countries who can carry out projects locally. "Whether we have a good relationship with the locals or not is more important than the size of the market," Isono said. Although each project is community-based, a wealth of knowledge and experience can be exchanged among the areas.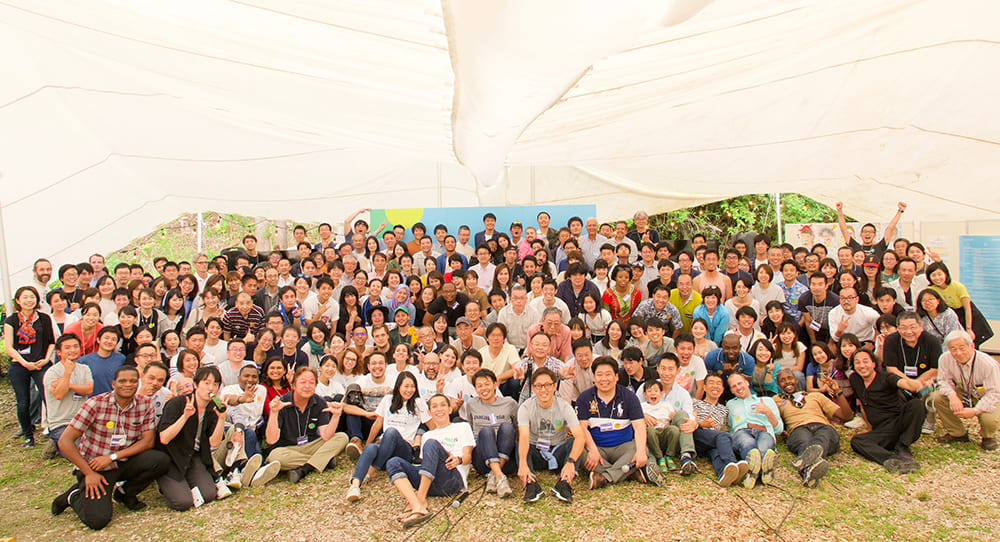 The company is also open to new technologies from around the world. "For the project in Miyazaki Prefecture to create and deliver electricity using power lines as little as possible, to prevent damage from natural disasters, we adopted the batteries made by Tesla. We are implementing a similar model in Thailand and Indonesia too," Isono said.
In Japan, there are as many as 105 power plants that Shizen Energy Group is operating or investing in to produce electricity for local consumption. Isono pointed out that concentrating all social, political, industrial and financial functions in one area is risky and that society is becoming more and more decentralized and dispersed through the use of digital technologies, accelerated by the COVID-19 crisis.
---
Child labor during pandemic
Iwatsuki said the pandemic may also affect child labor. "There are more families suffering from financial difficulties, and schools are closed. Some believe that children are less affected by the infection," she said, and so there is a heightened risk of more children being sent out to work in various countries. ACE has launched an emergency operation to supply food to families in India, but Iwatsuki said she fears that "child labor cases may increase again from the current figure of 152 million if we don't step up the global effort to take necessary measures."
To adapt to the new situation under the pandemic, ACE closed its office and since July has shifted entirely to working from home. Isono no longer works in his office in Tokyo. He has been living on the subtropical island of Yakushima, south of Kyushu, for the last six months. "If we can create a new culture and way of living and working close to nature, hopefully more people will turn their attention to climate and environmental issues," Isono said.
Shibusawa commented, "Economic stagnation due to the pandemic has affected the environment and climate, bringing changes in various sectors such as agriculture. Institutional investors tend to separate those factors because it is easier to analyze them individually – but in reality, everything is connected."
Both Shizen Energy Group and ACE are accelerating their efforts even in the face of the coronavirus crisis. Iwatsuki said, "We are working with the Ghanaian government to establish child labor-free zones. We aim to urge the WTO to pass import tariff incentives on the products grown in those areas."
Isono said Shizen Energy Group will continue working on awareness and taking action itself to contribute to raising renewables' share in Japan's power mix to 50% by 2035. "Our efforts center around how to nurture the culture of using clean energy among consumers. It is not government policy but civil society that creates new cultures," Isono said.