Japan's government works for promoting sustainable finance
January 03, 2022
Shunichi Suzuki
Minister of State for Financial Services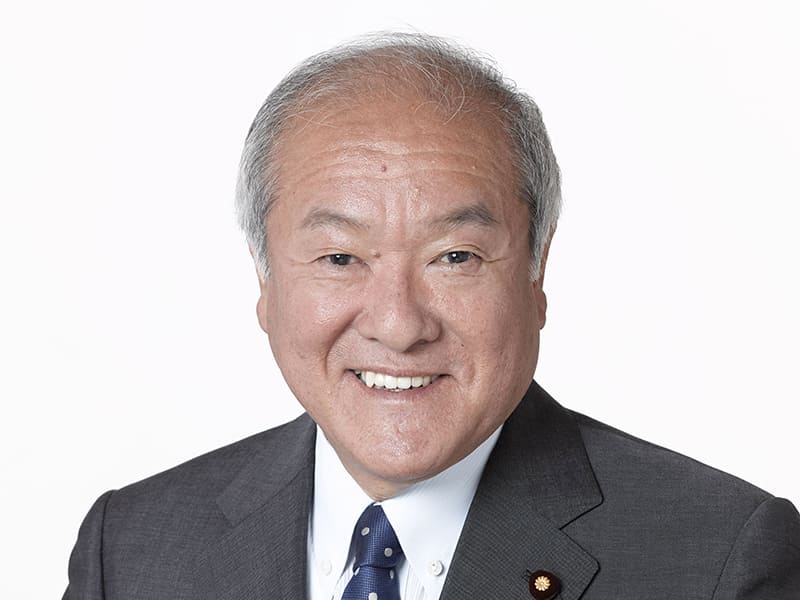 At the dawn of the year 2022, I would like to extend warm New Year's greetings.
In view of the still difficult situation the Japanese economy faced due to COVID-19, Prime Minister Fumio Kishida's Cabinet, which was inaugurated in October, worked out economic measures in November, aiming to help the Japanese economy and society get back to a near-normal state of activity as soon as possible and put the economy back on a self-sustaining growth path, along with measures to contain the spread of infections and bolster crisis management.
The economic measures call for promoting a growth strategy that anticipates the post-pandemic era and executing a distribution strategy, aiming to realize a "virtuous cycle of growth and distribution." Signs of societal change have emerged amid the pandemic, including rapid progress in digitalization.
Likewise, achieving carbon neutrality by 2050 is a major goal that will bring changes in industrial and social structures. I believe it is urgent for not only Japan but the entire world to promote a path to decarbonization, which will create a virtuous cycle of the economy and the environment, combining wide-ranging efforts in both the public and private sectors to achieve the goal.
In view of such changes, it is important for market participants, including financial institutions, to work to ensure companies' efforts to achieve decarbonization are appropriately evaluated and then financed smoothly. The importance of sustainable finance, which can drive shifts to such new industrial and social structures, has increased.
The Financial Services Agency, recognizing that the global trend is accelerating toward decarbonization, and aiming to attract capital for growth from home and abroad to the efforts of Japanese companies, works to enhance companies' information disclosure, develop an environment that helps maximize market functions — including the development of an information platform by Japan Exchange Group Inc. — and encourage financial institutions to support their clients and borrowers, as well as aims to take a leading role in international discussions in these areas.
This year again, aiming to maintain financial policies and administration that can be trusted by the Japanese people, we will work to vitalize the nation's financial markets, including promoting sustainable finance, working together with market participants in Japan and overseas.
I appreciate your understanding and cooperation.