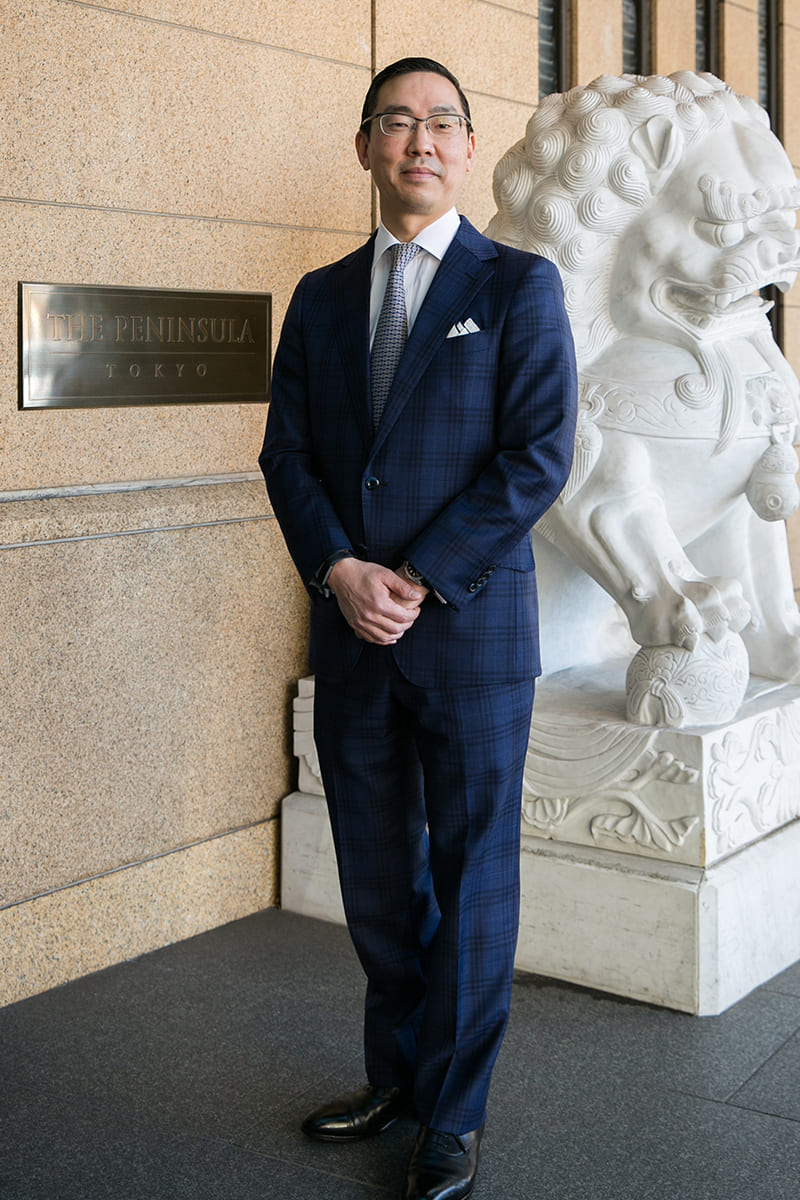 February 26, 2021
Mark Choon, general manager of The Peninsula Tokyo, learns from unexpected
From small town to big city to new age of clean tourism
Name: Mark Choon
Title: General Manager, The Peninsula Tokyo
Hometown: Seattle, U.S.
Years in Japan: 2.5
Mark Choon's career in the hotel industry is of humble beginnings.
The son of Korean immigrants to the U.S., Choon grew up in Seattle, where his parents operated several American restaurants. Following a brief stint in real estate after attending university, he moved to a small town in Wisconsin to join his father, who had just ventured into the hotel industry by purchasing a franchised Best Western there.
"The town had a population of around 9,000 people," Choon said, speaking to The Japan Times from The Peninsula Suite, which overlooks Imperial Palace gardens. "The town was so small that when you say take a right turn at the stoplight, and someone asks which stoplight, you have to tell them there's only one."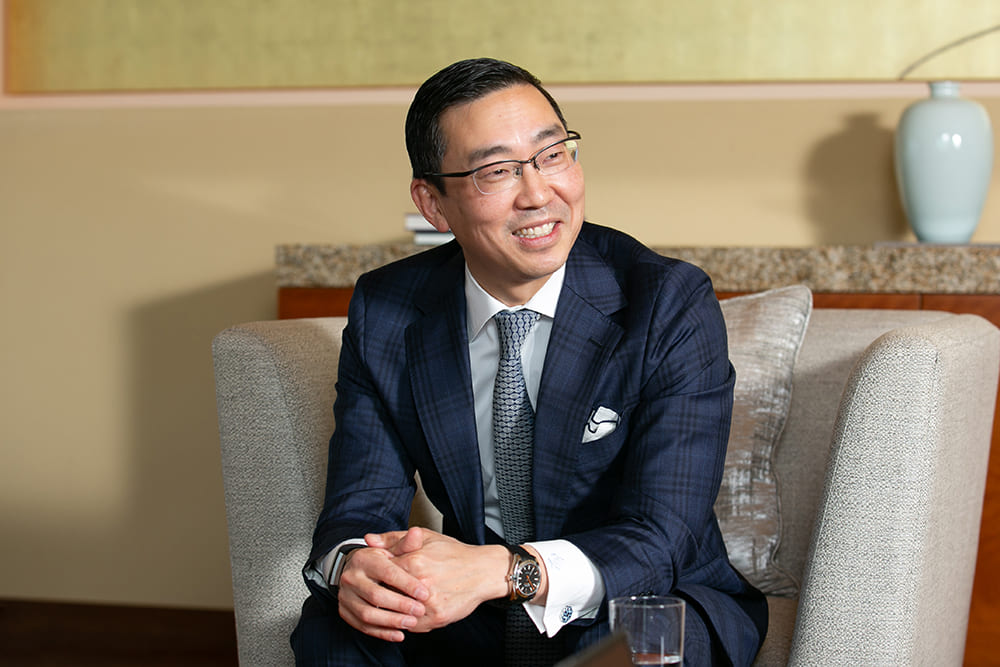 After learning the ropes of hotel management for four years at his father's hotel, Choon decided to set his sights on bigger career prospects. He thought that if he wanted to elevate his career, he would need to align himself with larger, premium brands. That was when a college friend in Chicago reached out to him and suggested he look for opportunities in the Windy City.
Choon sent his resume to The Peninsula Hotels, which was in the early stages of opening a hotel in the city. He was offered a position as night manager, a position he was initially reluctant to accept. "I couldn't see myself committing to that, but after speaking with several people working there, I decided to take a chance and join the company."
Choon worked at The Peninsula Chicago for nine years in a variety of positions, further learning the ins and outs of hotel management. Commenting on his long stay there, Choon noted the vast opportunities for new knowledge that kept him there. "My philosophy is that if I wake up in the morning and feel there's nothing left to learn, then it's time to move and try something new," he said. "I never had that feeling; there was always something new I could learn."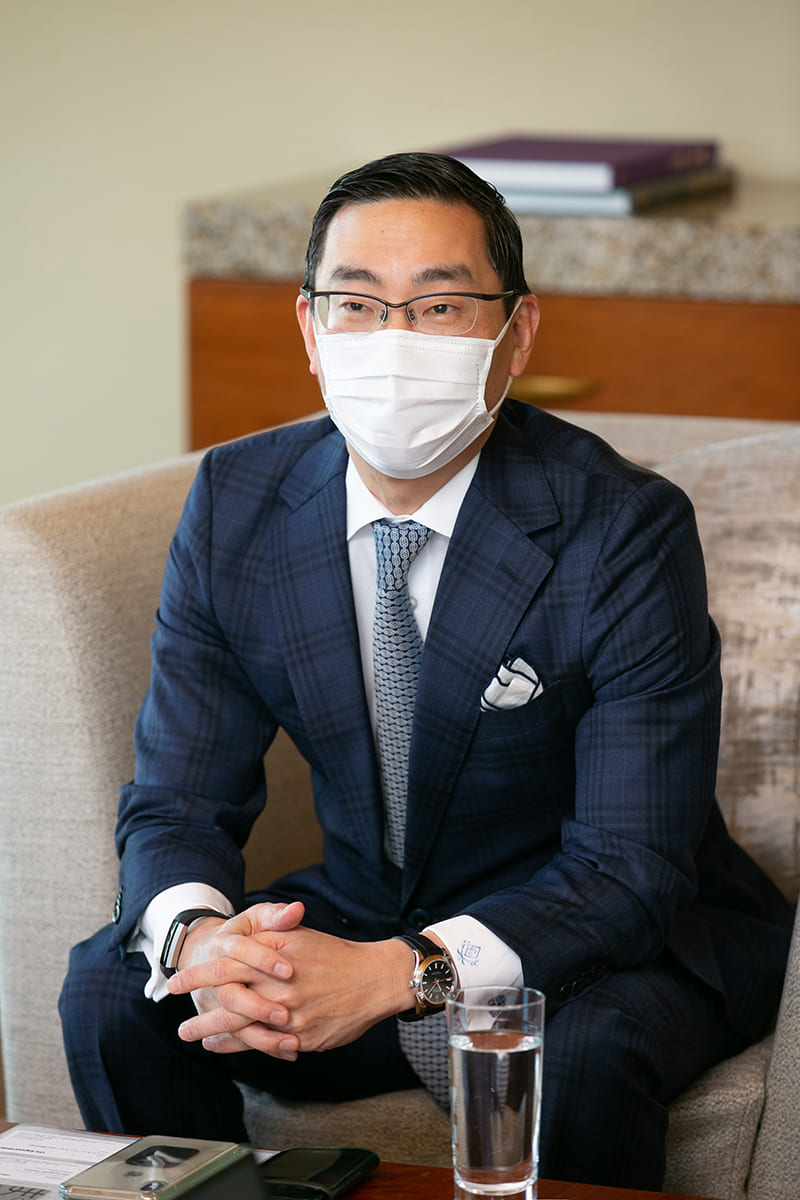 Choon was presented with the opportunity to work overseas at The Peninsula Bangkok. The assignment marked his first time living abroad and entailed a significant transition. Nevertheless, he tried to always keep an open mind and learn to apply The Peninsula's service philosophy to his new cultural context. "I went in with the notion that, while I'd be serving in a similar role, I had to go in with an open-minded perspective because I didn't know what to expect," he said.
His second international assignment brought him to Tokyo, where he worked as hotel manager. He had visited Tokyo before in 2007 during a delayed honeymoon trip through Hong Kong, Japan and South Korea. The city had captivated him and his wife during their short stay, and so he was excited by the opportunity to work there. "We fell in love with Tokyo and how old, traditional architecture butts up right against something that's completely contemporary."
Choon only stayed in Tokyo for a little over a year before moving to the Philippines to take over as general manager of The Peninsula Manila. However, he would return four years later in 2019 to assume his current post as The Peninsula Tokyo's general manager.
Little did Choon know at the time, his arrival would precede the COVID-19 pandemic, which would go on to shake the very foundations of the hospitality industry. As a hotel that generally caters to international travelers, the travel bans that accompanied the outbreak struck at the core of the hotel's business. "When I left in 2015, it was really exciting to see our hotel — and Japan's hotel industry in general — which had developed to accommodate a large base of international customers, ride a wave of growth," he said. "But the pandemic flattened everything."
Despite these setbacks, Choon said the pandemic presented opportunities for his team to refine their business model and expand their range of customers. "We had to learn to do things in a completely different way," he explained. "Our customer base used to be 10% Japanese, 90% international, so we had to reach out to our Japanese customers and ask what we can do better."
In particular, Go To Travel, a campaign by the national government that offers significant discounts on domestic travel with the aim of boosting economic activity in the wake of the pandemic, played a significant role in helping the hotel expand its brand to a domestic base of customers who were previously unreachable.
In addition to reaching out to more customers, Choon and his team are continuing to pursue the hotel's philosophy of sustainability, building upon their reputation as a leading hotel in sustainable luxury, as reflected by their attainment of the internationally recognized EarthCheck Gold Certified status awarded to sustainably minded organizations in the tourism industry.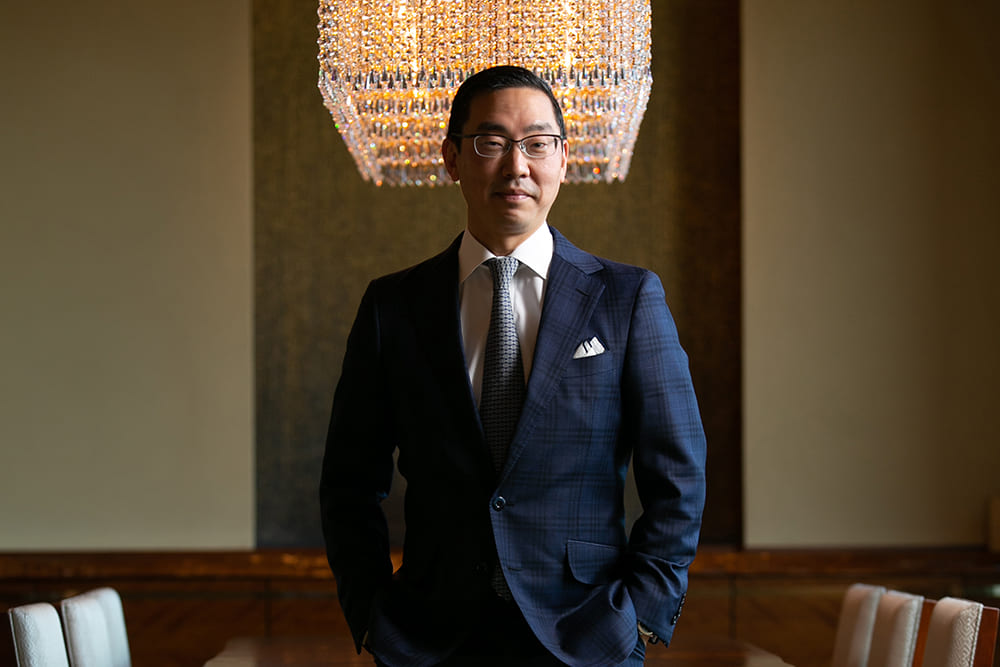 A recent example of their sustainability initiatives is the introduction of a new line of ecologically minded amenities. The amenities' packaging is 99.9% free of single-use petroleum plastics, and shower caps, toothbrushes and razors that previously used petroleum plastics have been replaced with more sustainable alternatives made from corn starch, wheat, wood and recycled metal.
Reflecting on the past year and his goals going forward, Choon is reminded of his personal motto: "Expect the unexpected." "This motto makes life interesting," he said, "and makes you want to seek out things that are a bit different instead of just staying in your comfort zone."