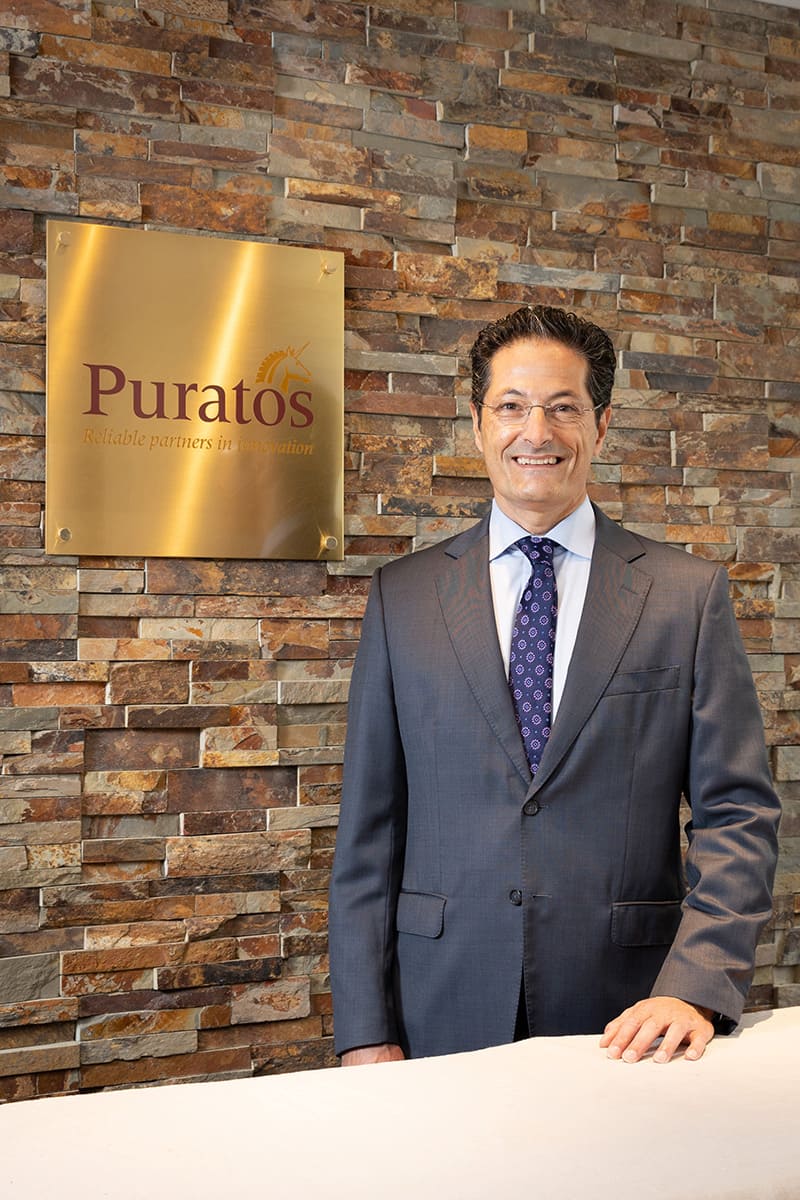 October 01, 2021
Puratos: Good food, good company, better future
Japan President Bernardino aims for company to lead on sustainability
Name: Jean-Pierre Bernardino
Title: President & Representative Director, Area General Manager for North-East Asia
Hometown: Lisbon
Years in Japan: Over 30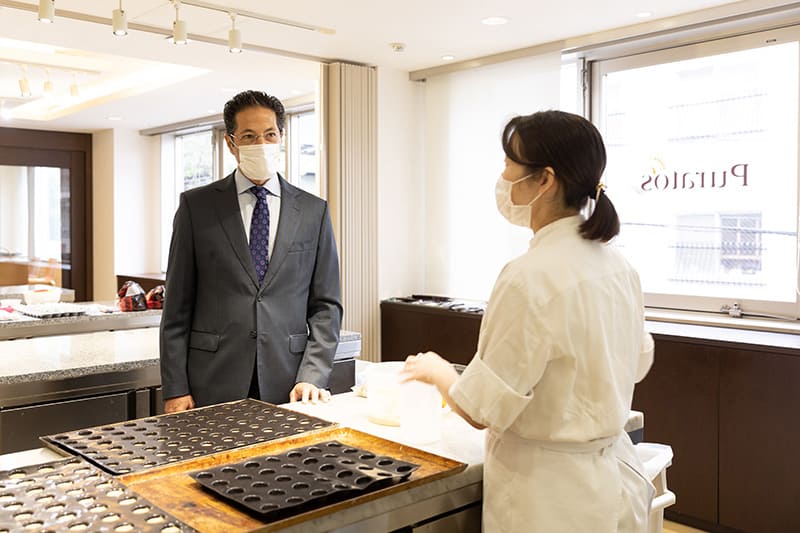 For Jean-Pierre Bernardino, there is nothing quite like working in an industry that connects people with good food, which as he points out is "the essence of human life." Moreover, Puratos is a company that is firmly committed to sustainability at every step of the manufacturing process, and Bernardino is keen to see the Japanese side of the business become a leader in this aspect.
Bernardino's earliest encounters with Japanese culture were through watching anime as a child growing up in Portugal. Later he went on to learn Japanese at business school in France, and spent a year studying in Tokyo as part of his program. Since graduation he has worked for various international companies here in Japan, building a career primarily in the food and beverage industry.
---
Global firm with local roots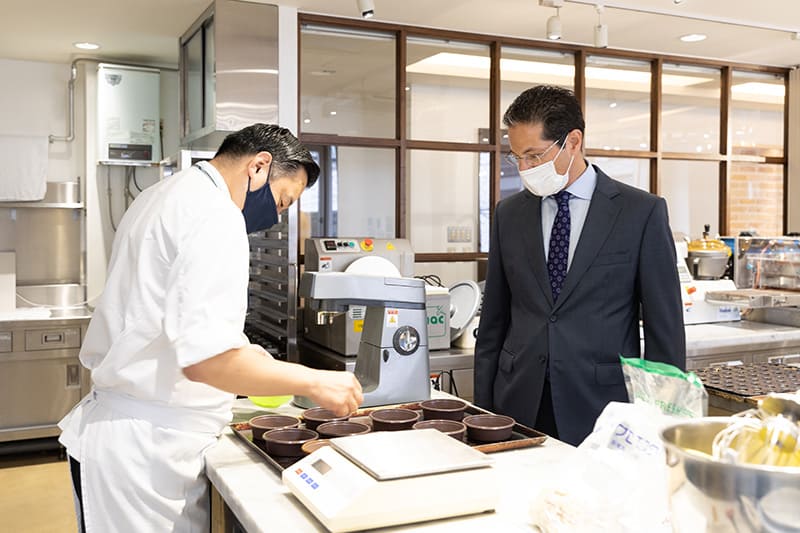 Puratos produces ingredients for bakery, patisserie and chocolates and celebrated its 100th anniversary in 2019. Headquartered in Belgium, it has a presence in over 100 countries and more than 9,000 employees around the world.
"I think Puratos is unique because it's an international company but yet is still a family business. That allows for a special atmosphere we call 'Puratos magic,' which gives a high level of autonomy to people wherever they work, particularly in the subsidiaries like here in Japan," Bernardino explained.
"While there are, of course, global corporate guidelines and policies in place, each local company has a lot of flexibility to adapt to the specific needs of the local markets," he said.
"We have a long history in R&D, both at headquarters and in each country, which makes us very innovative, not just in terms of taste but in all areas of functionality," Bernardino said. "Locally we have everything: Production, product development, marketing, technical support — the full set of functions of the company. Food is very local, and the specifics of each market in terms of customer requirements and the legislation are unique, so this approach works very well."
---
A win-win with cacao farmers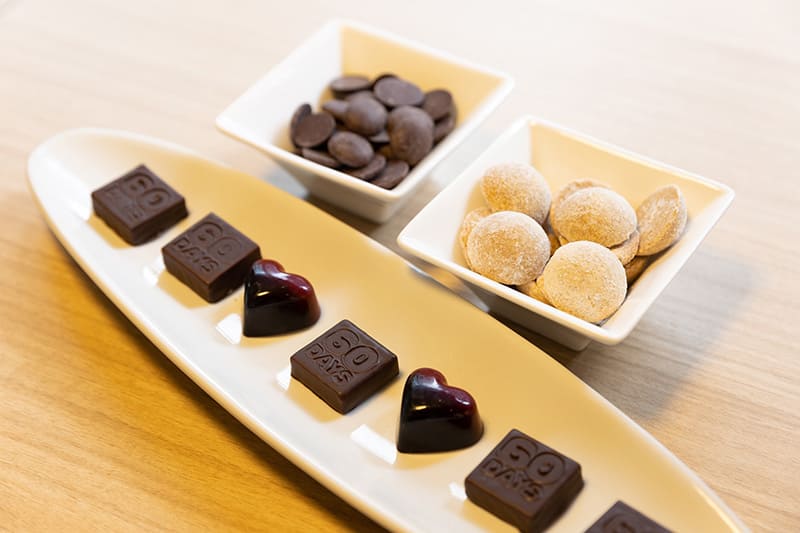 Bernardino notes that sustainability is of paramount importance to Puratos, from responsible sourcing of raw materials to water treatment and carbon neutrality initiatives (CO2 neutral by 2025). He is particularly proud of the company's signature sustainability initiative, Cacao-Trace, which partners with farmers in the countries that produce the cacao for Puratos, empowering them to produce the best possible product and redefining standards for chocolate.
The initiative started in Vietnam and has now spread to Cote d'Ivoire, the Philippines, Papua New Guinea, Uganda and Mexico.
"The principle is that we buy the cacao directly from the farmers, with post-harvest centers close to the production site where we can master the fermentation. This results in the best-quality cacao and the best-tasting chocolate," he explained. "Moreover, we also pay a fair price to the farmers — usually above market price — and offer them the security of knowing we will buy a certain volume each year. Farmers also receive a bonus for every kilo of Cacao-Trace chocolate that is sold."
At the same time, agricultural training is offered to support the farmers in caring for their cacao trees, teaching techniques for fertilizing, pest control and pruning. "We give them the knowledge to produce better cacao, and this produces better-tasting products, so it's a win-win situation," Bernardino said.
---
Investing in a future for all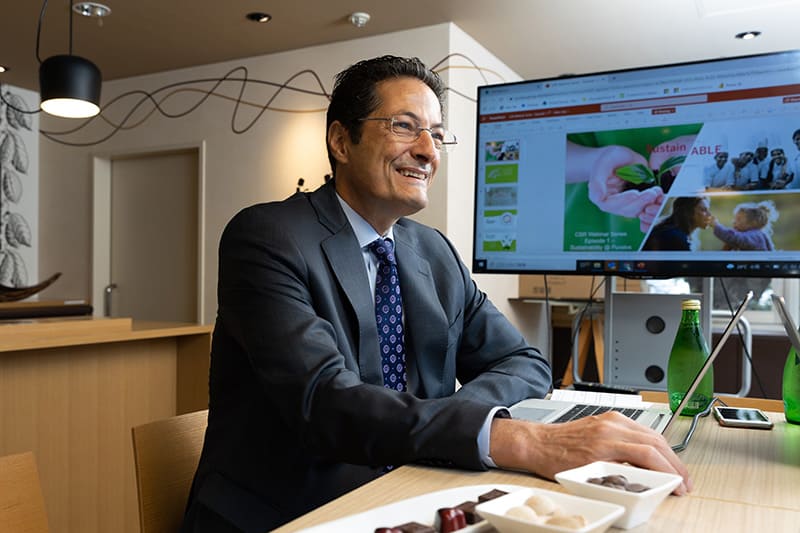 The commitment to the cacao farmers extends to their families and neighbors through the Next Generation Cacao Foundation, which contributes to economic and social development. For example, the foundation offers educational scholarships for farmers' children and builds schools and other resources that benefit the local community.
A separate initiative with similar goals is the Bakery School Foundation, which was established in 2014 to provide quality education in developing countries for young people aspiring to be bakers or pastry chefs. There are currently Puratos supported bakery schools in India, Brazil, Mexico, South Africa and Romania, and already hundreds of students have graduated and secured employment in their chosen fields.
Bernardino and his management team are committed to rolling out the Cacao-Trace initiative in Japan for around 80% of the volume by 2023. While noting that this is much higher than in most other markets, he feels it is very important to raise awareness of sustainability issues in Japan and to demonstrate the company's commitment.
"When people are informed about the issues that exist in the fairness of the distribution of value, they are supportive," he said. "We want to make Japan an early adoption pioneer. We believe it can enhance our image as a company which is making a difference and bringing a new dimension to the world of food."
---
Bread's future lies in its past
Puratos is also bringing its expertise in bread-making to Japan through the rich taste of its sourdough. Bernardino points out that Japan has become the biggest Asian market for bread in terms of consumption, and that people are continually seeking unique flavors and textures.
"We say that 'the future of bread lies in its past.' Bread used to taste fantastic, then it became rather impersonal with mass production, but sourdough brings back that good taste, and now more and more interesting types of breads are being seen here in Japan," Bernardino explained.
With a commitment to health and well-being, Puratos is continually seeking ways to incorporate products with less fat and sugar and more grain and fruit into its lineup. Another initiative is Plant Forward, which aims to offer solutions for the growing number of customers who want plant-based alternatives for their sweets and baking products.
As might be expected, Bernardino enjoys sweets and names "simple and old-fashioned fruit tarts" as one of his favorites. He also loves to cook, and prepares dinner nearly every night for his family. "One special thing I like to prepare is a Portuguese fish dish, where you mix octopus and squid with tomato, paprika and onion, and stew them in a sauce with coriander. It is very tasty!" he said with a smile.