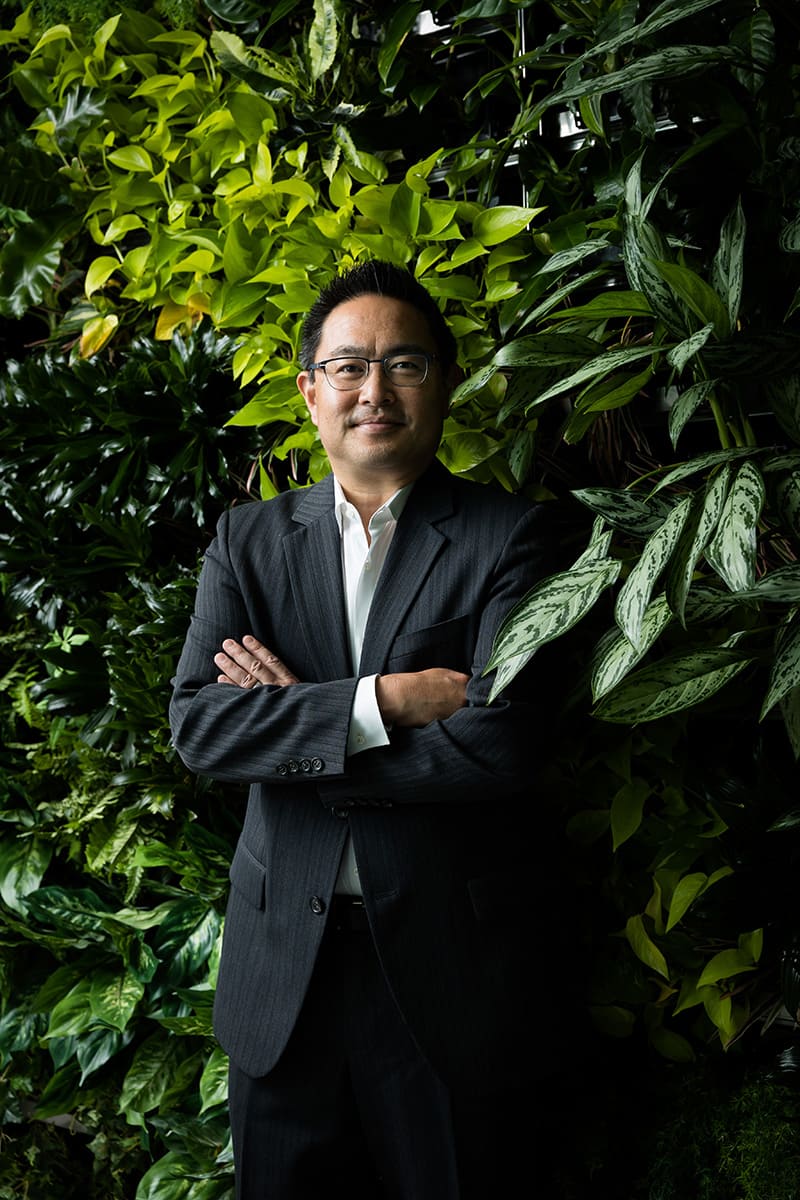 February 07, 2022
James Yamanaka: One purpose, many changes
BAT area director drives sustainability into every aspect of business
Name: James Yamanaka
Title: Area Director for North Asia and President of BAT Japan
Hometown: Torrance, CA
Years in Japan: 3
Every November for the last 22 years, Standard & Poor's has released its Dow Jones Sustainability Indices. The DJSI is the honor roll of ESG, recognizing the most sustainable companies in the world. Companies spend years overhauling their practices just to apply. The competition is fierce, the rewards high: Inclusion attracts billions in investment and helps recruit top-tier talent.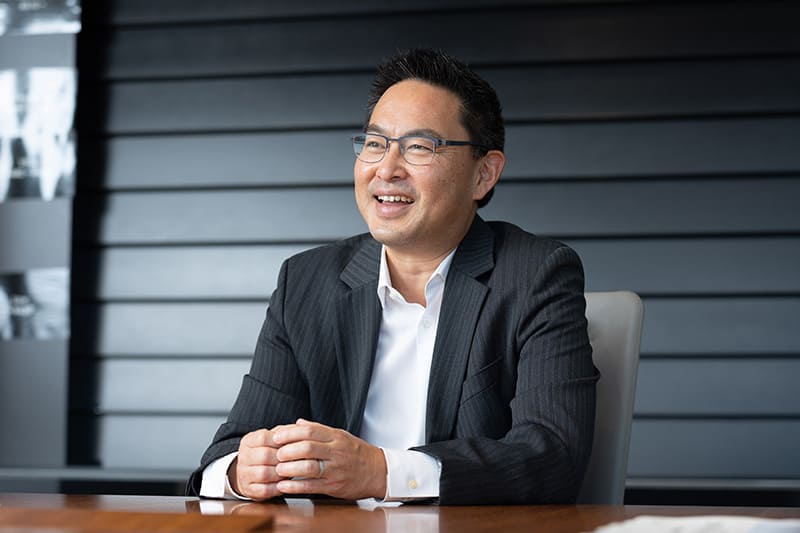 When the DJSI started, no tobacco companies were listed. But one was different. In 2002, British American Tobacco was listed in the DJSI for the first time, and throughout the decade, the accolade was a point of pride for a company that had, well, some perception issues. It was proof that Big Tobacco could also have a big purpose.
James Yamanaka is BAT's area director for North Asia and President of BAT Japan headquartered in Tokyo. He is a Japanese American who joined BAT just after its inclusion in the DJSI. He comes across as an approachable leader, more Californian than American, but don't let his quiet manner fool you. He has spent his entire career broadening the sustainability mission that was first highlighted by the DJSI, moving from environmental impact to every aspect of BAT's business. Yamanaka has been changing BAT for 16 years, and he is not quite done.
Yamanaka's early career at BAT included a posting in Sri Lanka. "For us, the practices were there before the DJSI was there. We've had a massive footprint in the developing world for decades, so a focus on sustainability, environmentalism and labor practices were just part of our business," he said. His eyes lit up when he talked about the farmers, the fields, that time in his career. "I saw the effects of improved soil, improved growing policies on the farmers. That was the kind of sustainability that I remember most."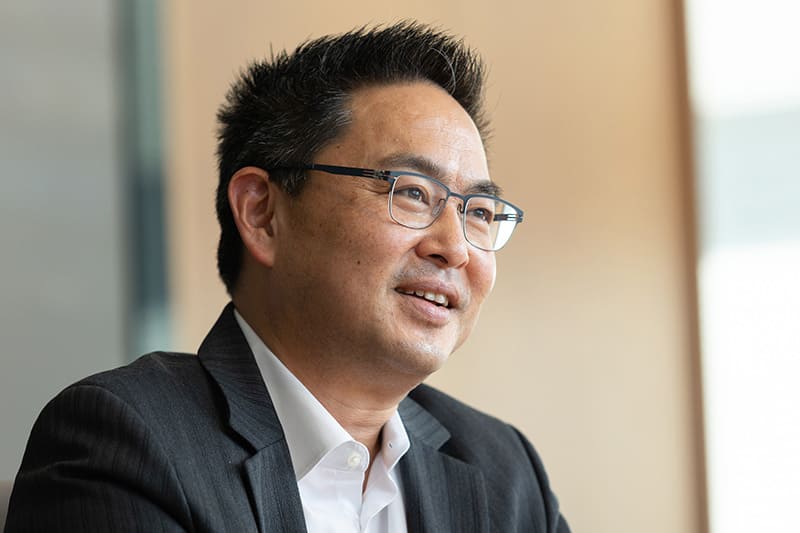 Later in his career he found himself in Northern Europe. There, the BAT leadership applied sustainability to a new challenge: plastics. "We had an acquisition of an oral product maker. We took a look at this plastic thing and realized: 'My God! What if we're actually successful? In a short period of time, we might be producing literally tons of these things. We've got to make this plastic recyclable.'"
The glo devices were an aspect of BAT's long, sustained effort at reducing the health impact of their products. "Today, it may seem like glo is an overnight success," he said, "but we were trying to build that for decades. We just couldn't make something that people would actually use. And those early device prototypes … oh, man, some were just terrible!
It is the company's effort to reduce the health impact of the products that has most transformed BAT during Yamanaka's time at the company. "We now have something like 3 million new adult consumers using our glo products. That's 3 million people who aren't smoking, or smoking a lot less," he said. "With ESGs, you're trying to do something to help the world through sustainability. For us, internally, we also add an 'H' to ESG, because we think that reducing the health impact of our business is one of the bigger contributions and solutions for the world."
While Yamanaka is extremely proud of the products of BAT, he is more modest about his efforts in changing its culture. To understand why he is probably the only executive who could do what he is doing, we need to go back farther, before Sri Lanka, before BAT. Back to California, where he was "a classic fourth-generation kid, an American kid … who never felt like a foreigner." But once he joined corporate America, one thing marked him as distinctly different: his Japanese background.
Now Yamanaka is using that perspective to help change BAT's own leadership culture. "I have a regional training program, which helps mentor Asian leaders through our pipeline. There's a sort of inbred humility for most of us. We're told by our family that if you keep your head down and work hard you'll get ahead. It doesn't work like that. We all tend to have the same common things that hold us back — conflict aversion, you don't speak on things you're not an expert …."
It was here during our interview that something interesting happened.
Yamanaka and I were sitting across from each other in one of BAT's impressive conference rooms. Yamanaka was accompanied by his head of PR, along with other unnamed executives. They had sat quietly for 55 minutes, listening to our interview. Suddenly the PR head broke in.
"I was in one of the workshops that he taught," she said. "It was so comforting to hear him saying, 'You don't have to force yourself to do it one way, you can find your own way of working.'" Yamanaka nodded, and politely elaborated on her point. I couldn't help but wonder if he felt a little pride. We were talking about helping Japanese and Asian employees feel comfortable speaking up, and she had done just that.
When Standard & Poor's began measuring corporate sustainability, it told investors that destructive extraction was silly and sustainable practices were smart. And slowly, over the past two decades, the world has come to agree. Why? Because losing isn't fun. And those who practiced sustainability just kept winning — at business, at leadership and at life.
Yamanaka was one of the leaders who taught the world this lesson. Throughout his career, he has followed a simple rule: If something is valuable, it should be nurtured, strengthened and grown. From the fields in Sri Lanka to the talent pool in Tokyo, the harvests have never been richer.