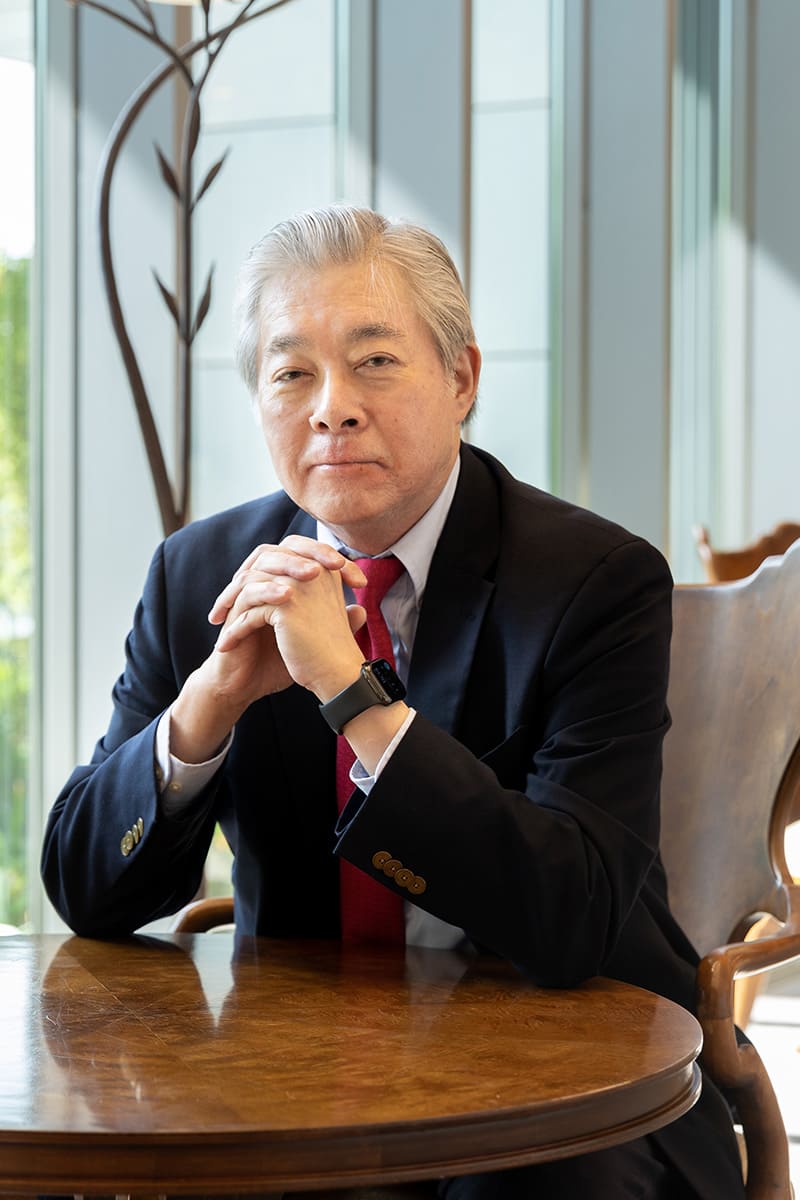 July 15, 2022
Glen S. Fukushima: Crossing divides, building bridges
Record donation by former Fulbright scholar will help future students
Name: Glen S. Fukushima
Title: Vice Chair of the board, Securities Investor Protection Corporation
Hometown: San Francisco
Years in Japan: 34
When U.S. President Joe Biden visited Tokyo in May, his busy schedule was planned down to the minute. He would meet with the emperor, with Prime Minister Fumio Kishida and other government officials, with Japanese business executives, with Quad members of India and Australia, etc. In between such publicly known names, U.S. ambassador to Japan, Rahm Emanuel reserved a time for a more private individual: Glen S. Fukushima, former president of the American Chamber of Commerce in Japan and current vice chair of the Securities Investor Protection Corp., a public financial institution in Washington, D.C. The reason he was on the president's agenda: a gift. Fukushima recently donated $1 million to Fulbright Japan, the largest single donation by a U.S. citizen in the program's 70-year history.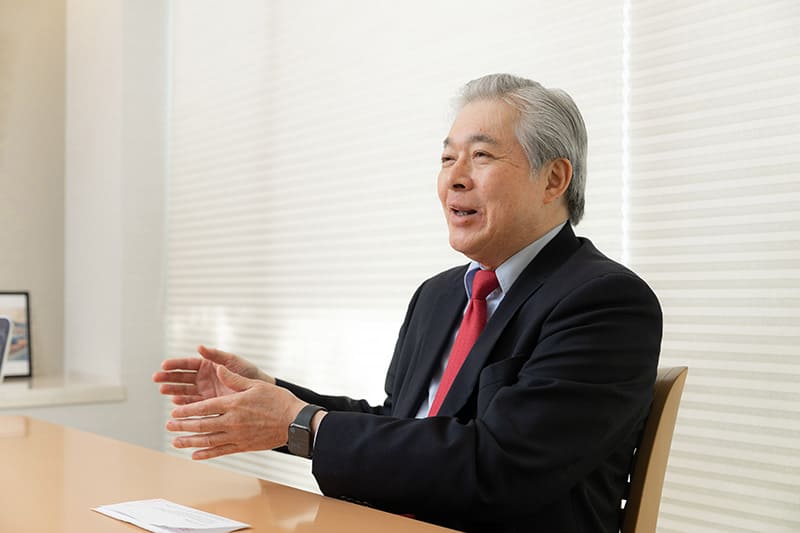 The Fulbright program is one of the most prestigious academic programs in the world. Supported by the U.S. State Department, it provides grants that allow the most accomplished American graduate students and scholars to study, research or teach in more than 150 countries, and vice versa. In Japan, the Japan-United States Educational Commission supports Japanese to study, research or teach in the United States. As Fukushima explained: "From '52, Fulbright has sponsored Japanese people from many different disciplines and professions — academia, business, journalism, government, law, etc. — to spend from a year to three years in the United States. Especially noteworthy is that Fulbright has produced six Japanese Nobel Prize winners."
Now a vigorous man in his 70s, Fukushima smiled when he recalled his time as a Fulbright scholar. "It was in 1982, after I finished my graduate studies at Harvard. I came to the University of Tokyo as a Fulbright scholar. I spent one year there working on my Ph.D. dissertation, comparing Japanese and American antitrust policy." The Fulbright staff, whom he recalled by name (Caroline Matano Yang) helped him find housing and provided introductions that aided his research.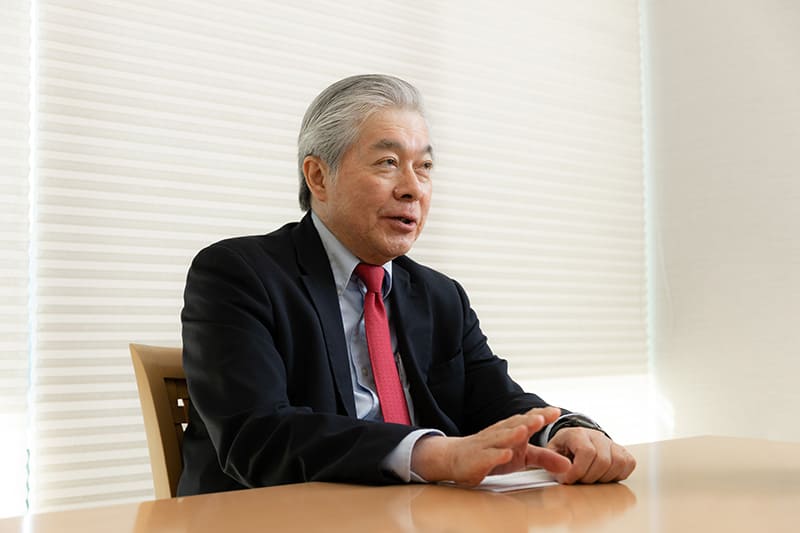 It isn't just fond memories that has driven Fukushima to create this legacy for future students. He sees a disturbing trend. "Every year there are fewer Japanese students studying in America," he said. "In 1997, there were more than 47,000 studying in the United States at the university level for at least one year. By 2020, it had declined to fewer than 12,000. Japan has gone from No. 1 to No. 11 in the world." There are many reasons for such a drop-off, but money is one of the most important factors. College expenses in America have risen steadily, and tuition alone can now exceed $60,000 a year at private institutions. Considering such high costs, study in America is simply not possible for many Japanese people. Fukushima hopes his gift will help keep that opportunity open for future generations.
Fukushima sees the chance to study abroad as critically important for both Japanese and American society. "Studying abroad can help students to be flexible, adaptable, innovative, value diversity and learn across national borders. Of all the G7 countries, Japan and the United States are at polar extremes in so many areas: gun control, health insurance, public transportation — the list goes on. So I think spending time in Japan can teach Americans so much."
He pointed out that the same is true for Japanese, saying, "Think of all the Japanese business and government leaders who have studied in the United States." He cited leaders from Kikkoman, Orix, Fuji-Xerox, SoftBank, Rakuten and many more. "There is now a global community that shares ideas and best practices. To be able to plug into those global communities is so important, for any professional person or leader in Japan."
Fukushima speaks from experience, although an experience that runs deeper than a semester abroad. The son of a Japanese American father and Japanese mother, he spent his childhood growing up on U.S. military bases in Japan and in the United States. After studying at Stanford and Harvard and in Japan as a Fulbrighter and working at the Office of the U.S. Trade Representative, Fukushima returned to Japan as an expat business executive in 1990.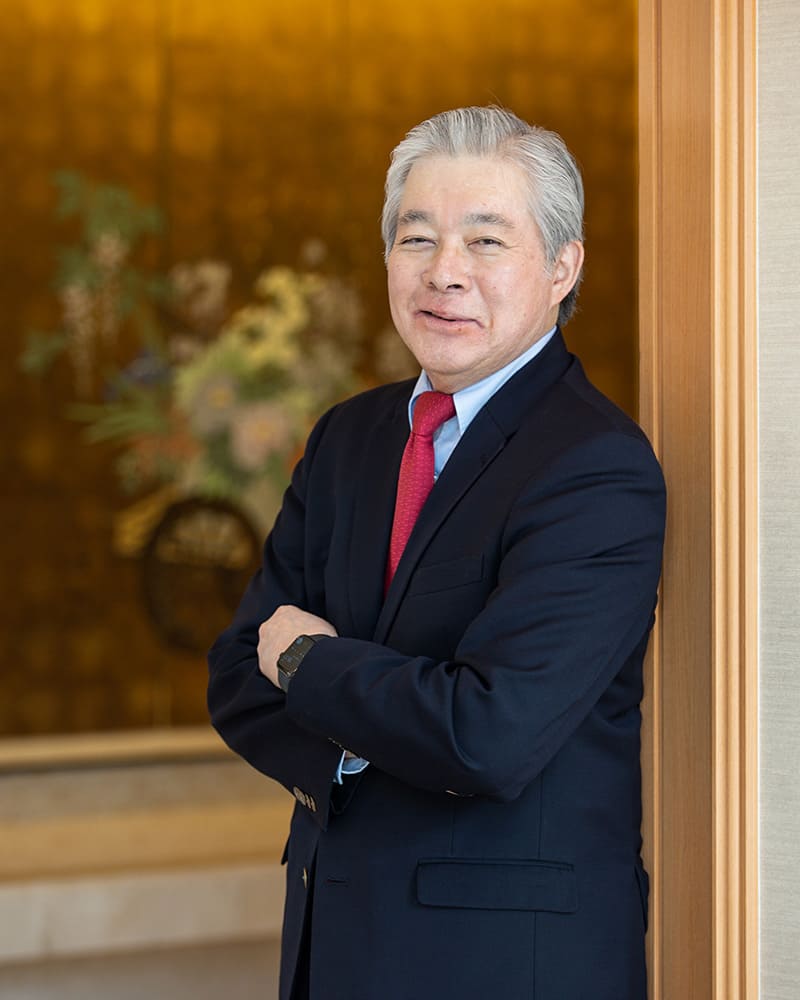 He arrived in Japan during what he called "the golden years" of Japan. "From '75 to '95, Japan was attracting world attention because of its booming economy and industrial competitiveness. This was when the field of Japanese studies really blossomed. Remember — back then, people feared Japan. In a 1989 Harris public opinion poll published in Business Week, 68% of Americans said that the Japanese economy posed a greater threat than the Soviet military." Fukushima's smile faded at this point as he observed Japan's path since the mid-1990s: stagnation, competition from other Asian countries and a delayed response to globalization. "This comparative decline has weakened Japanese studies in America. It's my hope that along with helping Japanese study in America, my donation can also help support Japanese studies in the United States."
Fukushima's gift to the Fulbright Commission makes perfect sense. After a life spent crossing between two countries, he has decided to build a bridge. It will allow the brightest minds of both countries to cross over to the other, where they might discover just how different and just how alike the other is. No wonder President Biden offered his thanks. As Japan and America face numerous challenges, what better way to hold them together than a bridge?