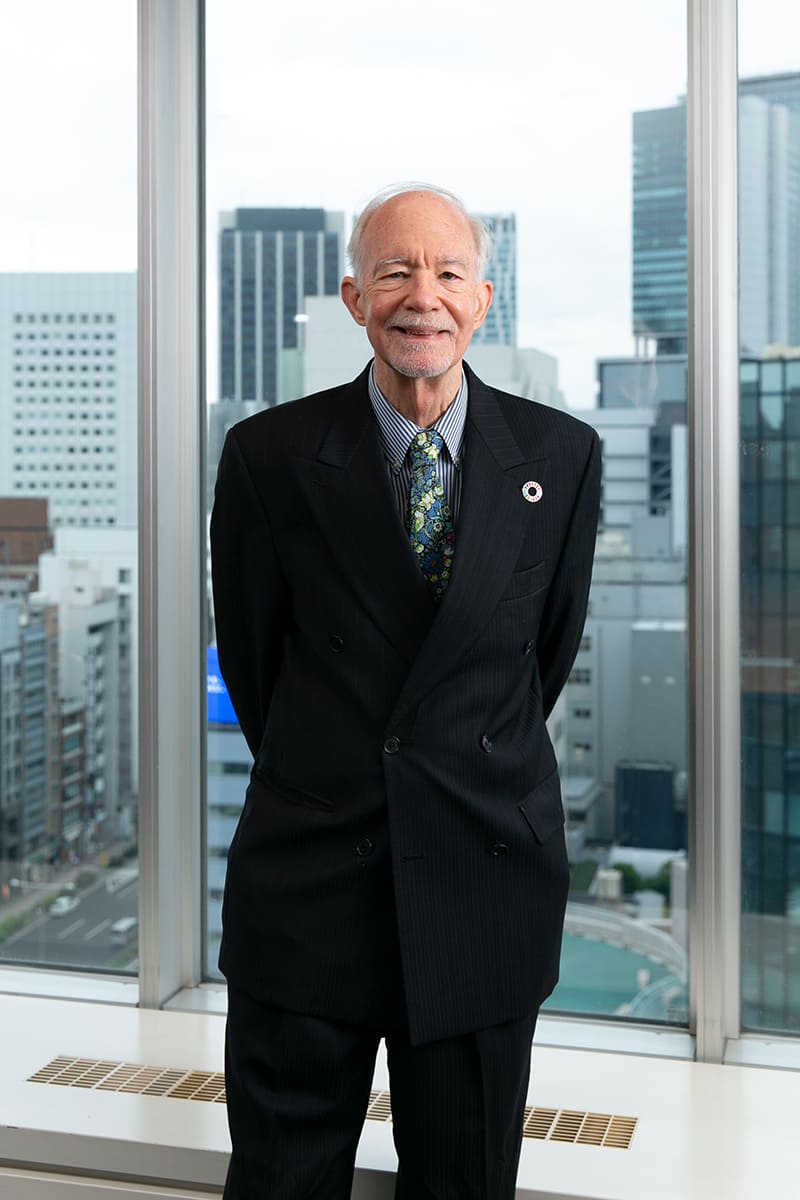 June 21, 2021
David Malone, rector of the United Nations University
U.N.'s No. 3 heads global think tank focused on needs of developing countries
Name: David Malone
Title: Rector, United Nations University, Under-Secretary-General of the United Nations
URL: https://unu.edu/
Hometown: Ottawa, Canada
Years in Japan: 8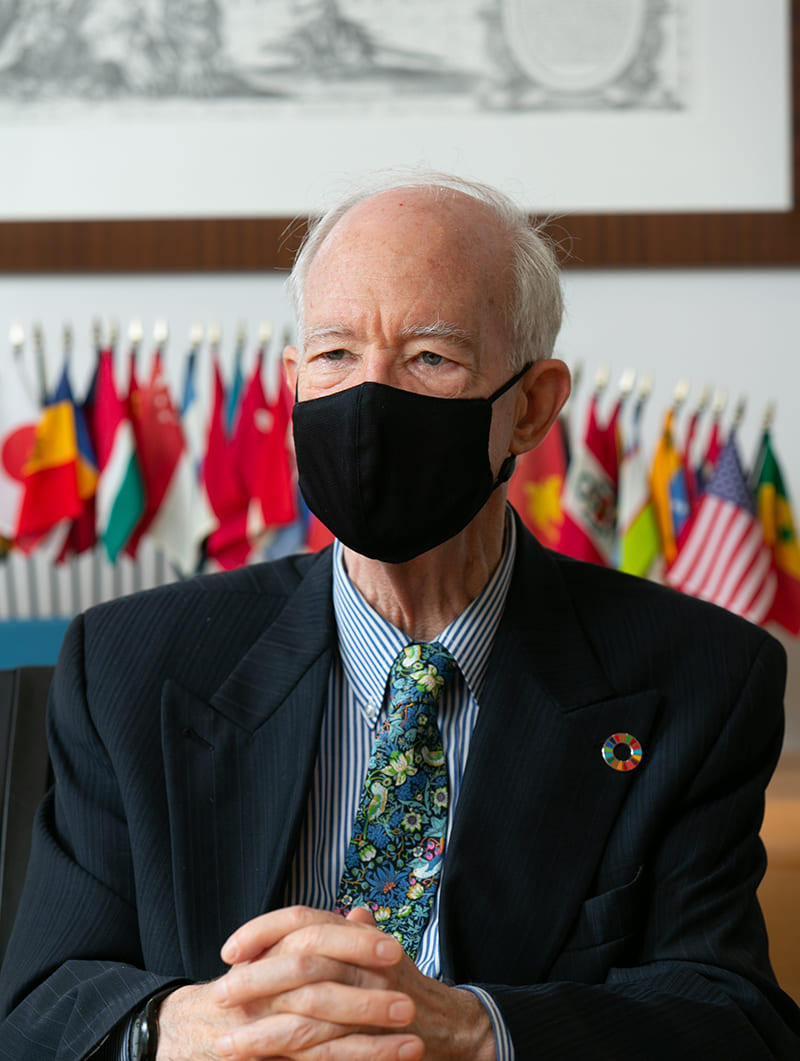 David Malone, the rector for the United Nations University in Tokyo, has worn many hats during his distinguished career. "I have tended to be a gypsy throughout my career; I'd get offered something that might be interesting or I'd go looking for something I'd enjoy doing. I've moved around quite a lot, compared to most people, particularly those involved in diplomacy," Malone said.
Through his role at UNU, he also serves concurrently as an undersecretary-general of the United Nations — the third-highest rank within the United Nations system.
Although born in Ottawa, Malone left Canada at the age of 4 with his globetrotting parents and had lived in four countries by the time he was 18: the Netherlands, Iran, Nigeria and finally France, where he attended boarding school.
"All four countries are very close to my heart still," he said fondly, adding that it wasn't until he returned to his country of birth for college that he started to develop his Canadian identity. Given his background, it is perhaps not surprising that Malone went on to work around the world in his diplomatic career, adding Egypt, Jordan, Syria, the USA and India to the countries he has called home.
"Much as I liked aspects of it, I didn't want my life to be confined to diplomacy. I'd been a weak student when I was young, and it was only starting professional work that made me much more curious in terms of what I could learn academically. Once I'd started work, it came home to me how much I didn't know," he said with disarming honesty. "I thought, as I'm single and my own boss in that sense, I could try to fix that by going back to school whenever I can. That was the beginning of three stints in the world of research and universities."
His introduction to his current position in Japan, which he has held since 2013, was refreshingly old school. "Actually, it was through reading an advertisement for the job in the Economist magazine! A lot of people think those job ads in the Economist are 'for the record,' rather than leading to actual jobs, but my last two positions came through reading the advertisements," he said with a laugh.
Founded in 1975, UNU is hardly your typical university, either: It is a global think tank and postgraduate teaching organization that contributes to efforts to resolve global problems through collaborative research and education. The idea to create the university dates back to discussion in the U.N. General Assembly from the late 1960s and early 1970s, at a time when Japan was emerging as a global economic power.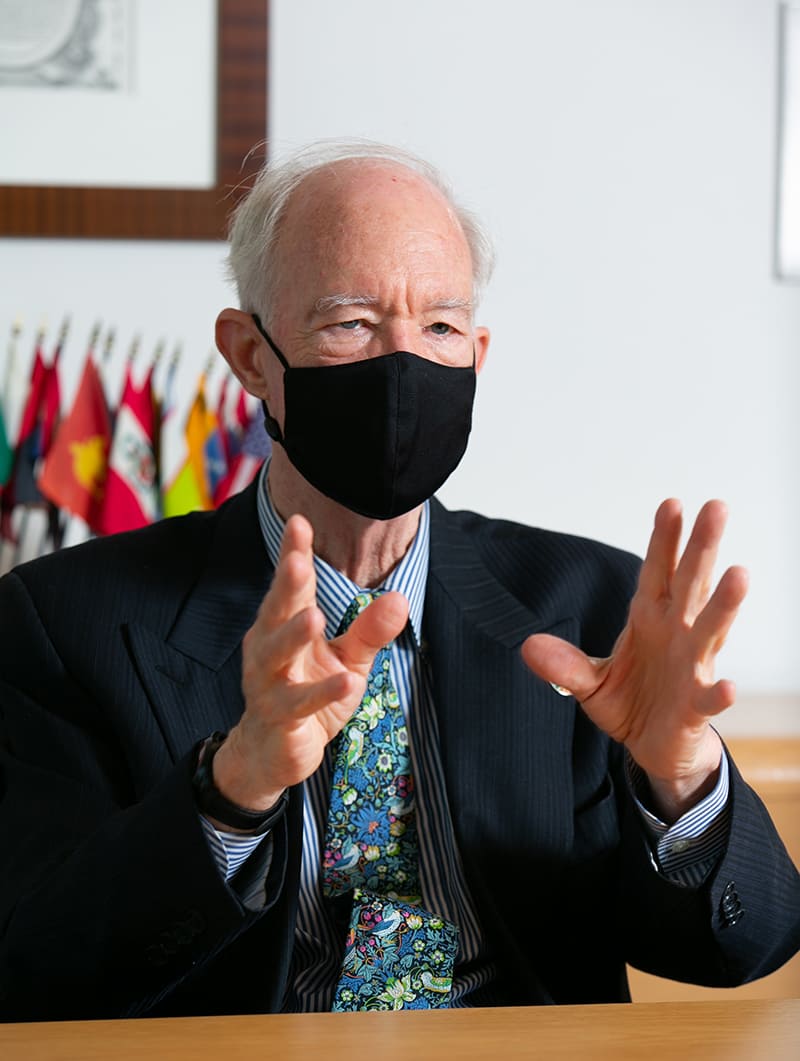 "There were two U.N. agencies being created around that time: One was what became the U.N. Environment Programme, and the other was the idea of a U.N. institution devoted to 'knowledge creation and curation,'" Malone explained.
There was also debate on what direction the university should take. "That had a fairly clear-cut outcome — that it focus primarily on challenges facing the developing world — and we have remained true to that vocation ever since," said Malone. "Whether the work is carried out in Japan, Malaysia, New York or Venezuela, it has remained focused on the needs and interests of developing countries."
While UNU is based in Tokyo, Malone notes that only about 15% of the work it oversees takes place in Japan. He and his team currently oversee about a dozen research (and five teaching) programs around the world.
"When you are small, like UNU, what you constantly need are fresh ideas," he pointed out. "Our subject matter in each of our locations is relatively narrow, which allows us to field a small team of researchers to do groundbreaking work. If we choose a topic that's a huge problem, or that is being dealt with already by 20,000 universities or companies, then we would have no comparative advantage."
Much of UNU's work is connected to the 17 sustainable development goals that were adopted by the U.N. General Assembly in 2015 to inspire global action on various issues, from ending hunger and poverty to achieving equality and peace. By way of example, Malone mentions UNU's work at its institute in Ghana, which is currently led by Gambian-born researcher Fatima Denton.
"It focuses on the management of natural resources in Africa, which has a huge sustainability element — not just environmental, but sustainability of the industries themselves," Malone said. "This team has been working steadily on those issues for many years, and now that sustainability has risen on the global agenda, African governments are much keener to do something about the problems."
On a personal level, he finds it "absolutely fascinating" to see the way foreign influence has played out in relation to Japan's culture and values. "Japan has been influenced by outside forces at various times in its history, and it is very good at adapting foreign ideas, technologies or whatever to Japanese needs, tastes and interests to achieve terrific results, often the best in the world," he said. "If you think of the fashion field, for example, Japan didn't become creative beyond the textiles field just by making kimonos for many centuries, it became particularly creative when it was exposed to Western fashion, launching several of the world's best-known brands."
Malone makes a point of volunteering his services as a speaker at universities when he travels within Japan, which invariably take up his offer to address the students. He also takes great interest in what Japan's young people have to tell him, and notes that the rising generation are keen to know more about major issues such as sustainability.
In line with this, while praising Japan's intake of foreign students, Malone expressed concern about the trend in recent years of young Japanese turning away from overseas study and said he would like to encourage more of them to move beyond their comfort level and expand their horizons by studying abroad. "Young people would benefit from engaging more with the greater world. It isn't about how fabulous you are, but how fabulous you want to be — and what you're doing about it!" he said with conviction.