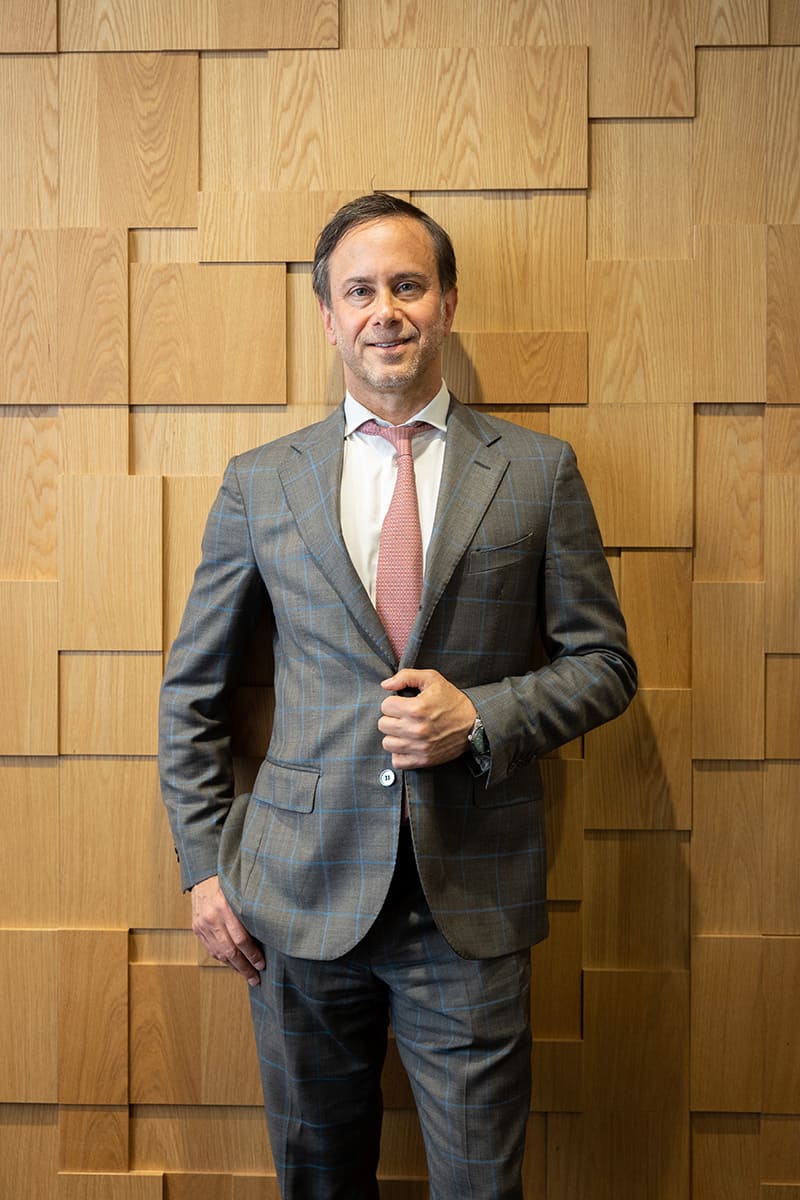 March 25, 2022
Bradley Busetto: Green investments, great returns
Cofounder of SDG Impact Japan applies years of global experience
Name: Bradley Busetto
Title: Co-CEO, SDG Impact Japan
Hometown: Vallejo, California
Years in Japan: 1
Of all the types of finance, green finance simply sounds … interesting. Perhaps it is the tension in the name: Like the phrases "teenage werewolf" or "military intelligence," "green finance" is two slightly oxymoronic words describing a single thing. This catches your attention, and leaves you wondering: Can the pursuit of profit (a ruthless endeavor) be environmentally positive (an altruistic action)? Can doing the right thing make shareholders money?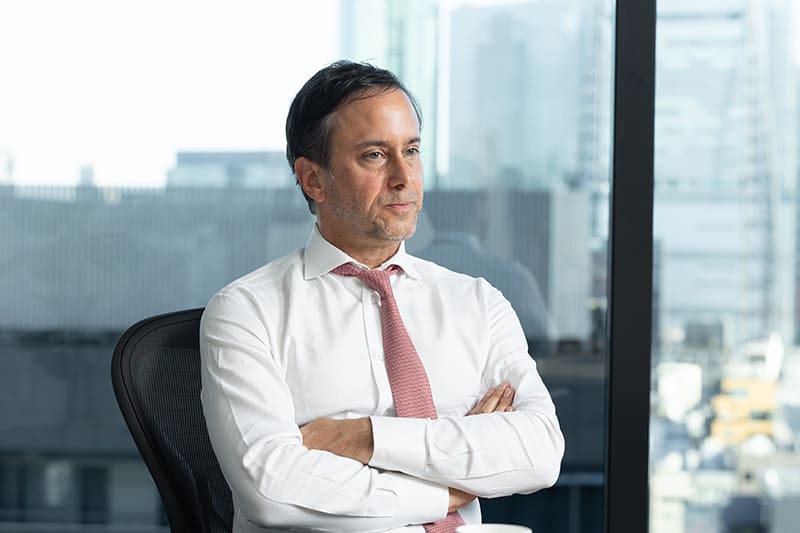 Bradley Busetto is here in Japan to answer that question. Together with Mari Kogiso and Mamoru Taniya, he is one of the founding partners of SDG Impact Japan, the country's first full-service sustainable investment firm. SIJ sees environmental and social challenges as technical limitations; companies that solve them will simply make more money. To Busetto and his team, ESGs aren't obligations, but opportunities.
The first category of opportunity encompasses the innovators. "We're looking for great ideas. For instance, we just jointly announced the first close for an agri-tech/food-tech fund with a Singapore based global venture capital platform. The aim is to find companies developing new technologies that limit the use of inputs (such as water and pesticides) and enable other companies to create a more productive and sustainable food supply," Busetto said. His ambition is broad. "There are many different sectors, we think, that will really profit by seeking these kinds of technologies."
It is the second category of opportunities that make Busetto stand out. SIJ and its partners aren't just targeting good ESG companies; they are also looking for companies not yet leveraging their ESG potential. It is a space few other impact funds are looking at. "A lot of the ESG funds are more about reporting on things, box-ticking exercises or selecting companies that are already 'good.' They don't focus on the vast majority of companies who haven't really thought about sustainability, so they aren't helping them move forward," Busetto said. "That's what we're focused on. We take an outcome-focused, engagement-focused approach." I was confused — what outcome was he talking about? He got specific. "We're looking at companies in Japan who might not be top of the class in sustainability, but they have room to grow. And we've identified leverage points that can increase their ESG performance, which will also increase their financial performance." Ah, now I understood. It is the oldest game in finance — find an undervalued company. Except now the improved corporate value would come from improving a company's operations via ESG technologies
Busetto is a new arrival here in Japan, a country he sees as a natural fit for his sustainable mission. "Japan has inherent drivers for sustainability just among the people and the culture. We wanted to be at the edge of the spear and help push it along." To Busetto, the sustainable values in Japanese finance are quickly following the sustainable values of Japanese society. "In Japan, one of the first big moves was when [Hiromichi] Mizuno-san at the Japan Pension Fund started aligning their policies on investment toward sustainable indices." He argued that good financial stewardship is just good sustainable investment. It is the same. It is not "either-or," it is "and." "And now, today, we're really at a tipping point, a good place."
What kind of training does a green finance professional need? Short answer: a unique one. Before he joined SIJ, Busetto wore many hats, including a blue one: He was the highest-ranking U.N. official in Armenia for five years. "With the U.N., I had many roles. I started out working in conflict, then there was the election work," he said. "But all of it could have been called sustainable development in some way." He elaborated about his time in Armenia. "Yes, there was a political angle to that, the free and fair elections, sure. But it was also about figuring out how the U.N. could help the government kick-start the economy and build a more inclusive and broad economy."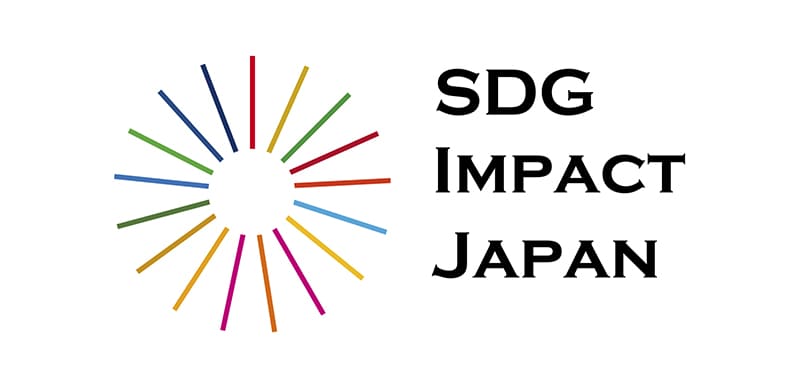 At this point, I became a little skeptical. I asked Busetto what all that really meant; in most developing countries, governments "kick-start" a sector by handing it to an oligarch … or to the president's cousin. He chuckled at my cynicism. "Well, we helped identify sectors that they could develop, and helped them craft policies that would help those sectors grow," he said. "For example, in Armenia we discovered there was actually a very cool nascent startup tech scene. Armenia had been a node of what we now call 'deep tech' within the former Soviet Union — stuff like astrophysics. So we helped the government nurture that through policies and the U.N. too." From this anecdote and others, he described a career of doing good across the world: nurturing democracy, identifying entrepreneurial opportunities, helping innovators compete. Many government officials only add another layer of bureaucracy to commerce, but Busetto hadn't done that. He spent over 15 years at the U.N. accelerating hundreds of technologies. My skepticism was replaced with admiration.
Now he is here in Tokyo, partnering with excellent asset management firms, helping companies radically improve their value through hands-on investment. He is here to achieve both financial and sustainable return through positive impact for Japanese investors: Just before our interview, SIJ announced it had entered into a capital and business alliance agreement with Meiji Yasuda Life Insurance. "This approach, it's been done before. Others have proven it works," he said. "But it's still new. It's an outcomes-based approach. It's about actually transforming how companies operate and generate profits in a way that is linked to their ESG performance." After I heard Busetto's passion, I understood why they had backed SIJ.
Japanese institutions are always searching for new ways to make more money. Now they can make the world a bit more sustainable, too. Mohandas Gandhi once said, "Be the change you want to see in the world." Busetto and SIJ are proving that the same could be said for investments.