December 16, 2022
For Paraguay envoy, beautifully imperfect pottery
PARAGUAY
AMBASSADOR RAUL ALBERTO FLORENTIN ANTOLA
Born in Asuncion, Paraguay, in 1965. He studied at the School of Economics at the University of Augsburg in Germany as well as the Free University of Brussels and the Institute of International Studies and Investigation in Brussels, Belgium. He received his master's degree in national planning and strategy at the Council of National Defense at the Institute of Higher Strategic Studies in Asuncion. He joined the Proparaguay agency for promoting trade and investment, belonging to the Ministry of Foreign Affairs and the Ministry of Industry and Commerce, in 1993. He was the Paraguayan ambassador in Germany, Denmark, Poland, Lithuania, Latvia and Estonia. He has been stationed in Tokyo as the Paraguayan ambassador to Japan since 2018. He has concurrently been the ambassador to Vietnam since 2020.
Modern and traditional, one culture and another — encounters and mixtures often arouse people's curiosity. A set of a plate, bowl and cup that the ambassador of the Republic of Paraguay to Japan, Raul Alberto Florentin Antola, selected as his favorite Japanese gift represents this kind of an inspiring encounter between different cultures. We interviewed ambassador Florentin about the pottery work and how he and his wife, who is an artist, enjoy arts and crafts in Japan, as well as the future of the two nations, which have been nurturing a warm relationship.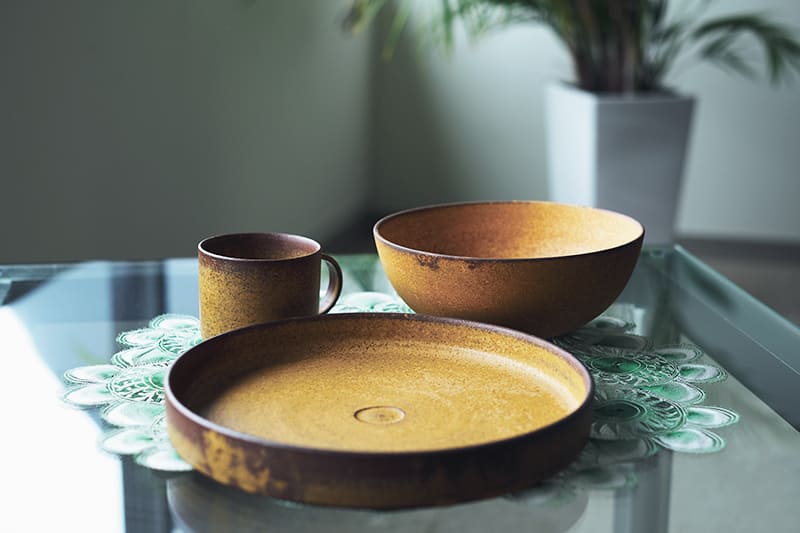 It came as a surprise to the ambassador when he was asked to represent his country in Japan. "My career had focused mainly on the relationship between Paraguay and European countries, and I did not expect to be offered this position," he revealed. Geographically speaking, Japan is literally on the other side of the Earth from Paraguay, which is a landlocked country sharing borders with Argentina, Bolivia and Brazil. Even though he had been on short-term missions to Japan twice before, Japan was still very foreign to him. However, he took it as an adventurous opportunity, and he had encouraging support from his wife, who had a love of Japan and was thrilled to learn more about Japanese art.
They have traveled to various places in Japan since he took office as ambassador in 2018 and have enjoyed exploring local arts and crafts. Japanese pottery is one of the things that they are attracted to. "We happened to watch a TV program featuring some Japanese craftsmen and learned about this unique potter called Keicondo in Kasama," Florentin said.
The city of Kasama is in the central part of Ibaraki Prefecture and is known as one of the main centers of pottery in Japan. The history of commercial pottery in the area started in the Edo Period (1603-1867), but traces of ancient artifacts such as earthenware and the ruins of kilns have also been found there. Kasama today is home to many galleries, studios, kilns and markets selling Kasama-yaki pottery, and Keicondo is one of the potters who dedicates himself to his creative activities in Kasama.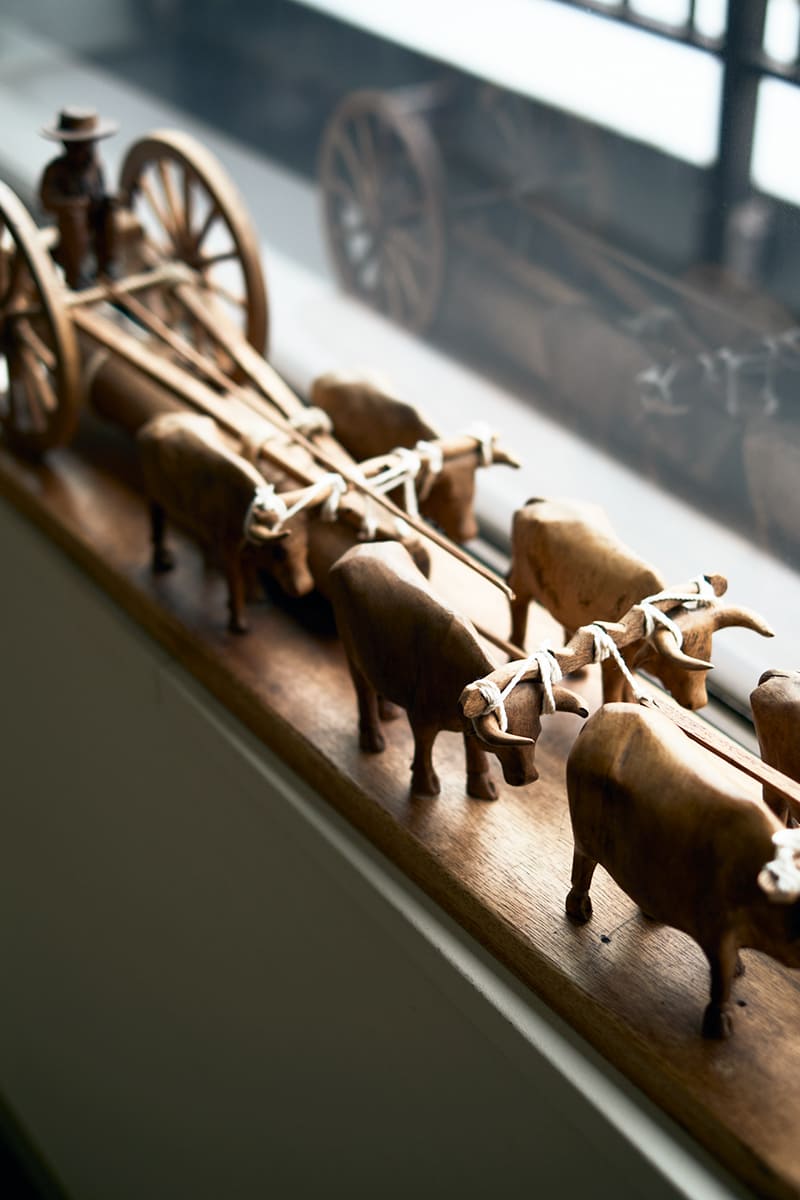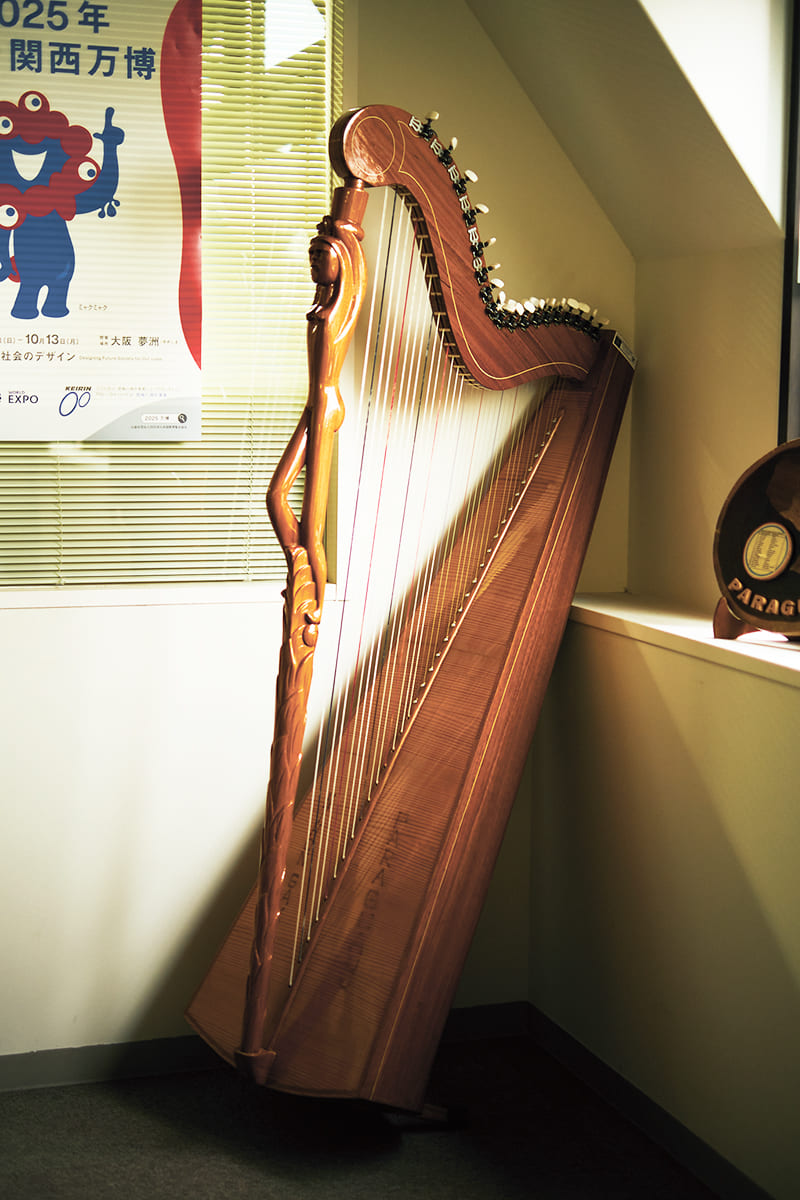 "We took a short trip to Kasama to visit his studio, where we met this young and promising talent, Keicondo, as well as his father," recalled the ambassador. Keicondo was born into a potter's family. His father is an Ethiopian potter of Kasama-yaki and his mother is Japanese. Kasama-yaki is simple and tough, but not crude. Its definition is not very strict, allowing for various styles as long as a certain type of clay and method is used. Keicondo's work has an atmosphere that transcends nationalities. The yellow ocher is a color of nature that looks like the sun, soil, leaves or fruits, depending on the light that shines on it. "What I like about Japanese pottery is that it embraces beauty in imperfection. It allows each piece to be different, which makes it warm, natural and human. It is elegant in its own way," he said.
Florentin's wife, Maria Liz Aquino, also creates many fascinating artworks inspired by the encounter of cultures, and the colors and textures come from her observation of nature. She started learning sumi-e (ink painting) in Japan and noticed the charm of washi paper. Some of the artworks she created in Japan use washi, including a collage work that consists of different kinds of washi and nanduti, a traditional Paraguayan embroidery lace.
The beginning of the history of Japanese immigrants to Paraguay dates back to 1936. Many of them have engaged in agriculture and contributed to the growth of the sector over the years. There are about 7,000 Japanese people, including second- and third-generation immigrants, living in Paraguay now, and more than 2,100 Paraguayan people lived in Japan as of June 2021. The two countries have been deepening the relationship especially since Paraguay was democratized in 1989. "The political relationship could not be better," the ambassador said, suggesting that the two countries have been supporting each other in the context of international politics and cooperation. "What we can work on more would be the commercial relationship," he pointed out.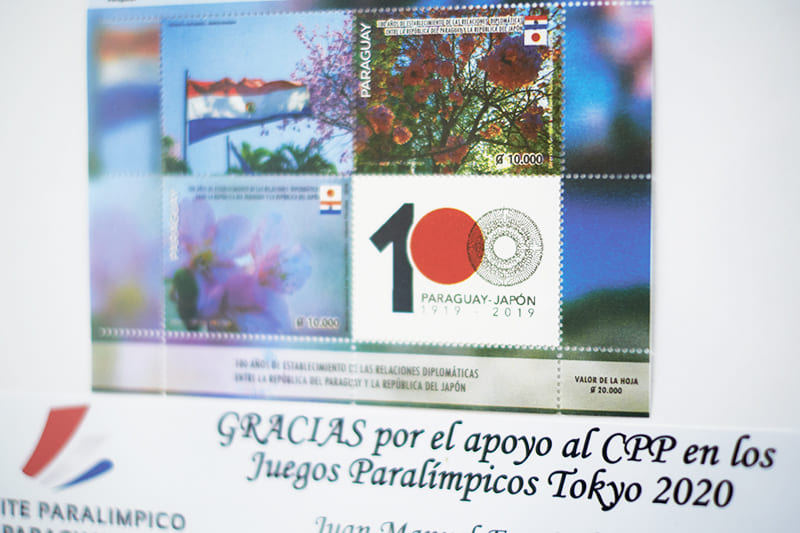 Because of the presence of the Japanese immigrant community, as well as the high demand for Japanese products such as automobiles, machinery and other high-tech products, Paraguayans know more about Japan than Japanese know about Paraguay. "I thought that we should begin by introducing our country to the Japanese people," Florentin said. This is why the embassy cooperated with Keidanren (Japan Business Federation) and JETRO (Japan External Trade Organization) to dispatch a delegation from Japan to explore the country in 2019.
Such efforts have been paying off. Some Japanese companies are recognizing Paraguay's geoeconomic advantage of sitting between two major powers in Latin America — Argentina and Brazil — and started investing in Paraguay. "Just this year, a Japanese manufacturing company that had been expanding to countries like Indonesia decided to set up a new plant in Paraguay as the central production base in Latin America," the ambassador said, welcoming the trend. He explains the position of his country as a platform for neighboring countries to supplement and enhance their economic activities to be more competitive in the global market and as a gateway for distant nations like Japan to connect to the region.
It has been a challenge for Paraguayan companies to enter the Japanese market because of the high standard and quality required for any kind of product. But Paraguay is making efforts in exporting to Japan as well. It is already exporting agricultural products to Japan such as sesame, soybean products for animal feed and grains including chia, and aims to increase the number and types of products it exports. Beef is one of the products that Paraguay has been working intensively to start exporting to Japan. Paraguay is one of the leading countries for beef exports, and more than 50 markets are open for Paraguayan beef. Japan has not been one of them yet, but "We are working on the process to start exporting our beef to Japan," the ambassador said.
Borders are opening up, making it easier for people to travel around. Ambassador Florentin has high hopes for what will happen when the two nations come closer together and explore opportunities for further collaboration in many ways.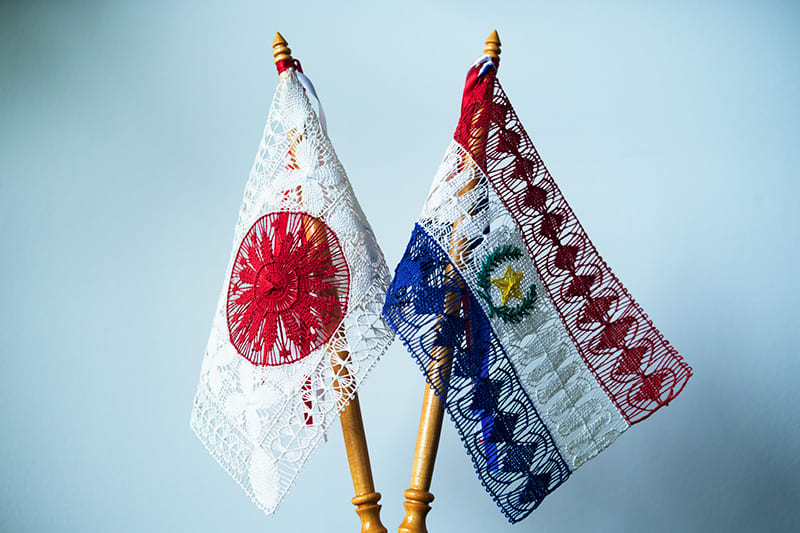 ---
文化同士の出会いが生む魅力、国同士のつながりが生む発展。
日本で見つけたお気に入りの品としてフロレンティン駐日パラグアイ大使が紹介するのは、笠間焼の器だ。江戸時代からの歴史がありながら、型にとらわれず、様々なスタイルを許容する笠間焼。なかでも大使夫妻は、あるテレビ番組で取り上げられていたエチオピア人の父と日本人の母を持つ陶芸作家、Keicondoの焼き物に目を奪われた。実際に工房に足を運び、この作品の国籍を超えた趣のあるあたたかな色と質感に魅了された。
大使夫人もまたアーティストで、ナンドゥティと呼ばれるパラグアイの伝統的なレース刺繍と和紙とを組み合わせた作品などを発表している。日本とパラグアイとの間には、100年以上の外交関係、そして日本からの移民の歴史があり、国際政治·協力の文脈上での二国間関係は非常に良好といえる。今後は、牛肉をはじめ、さまざまな品目におけるパラグアイから日本への輸出強化、日本からパラグアイへの投資の推進など、商業上の関係にも力を入れていきたいと語った大使。海外との行き来が再開する中、二国間の新たな機会創出が期待される。
Return to Sustainable Japan Magazine Vol. 19 article list page