November 25, 2022
Okinawan pottery — evolving with people's lives
POTTERY
By MINAMI NAKAWADA, TRANSLATOR:CARRIE EDWARDS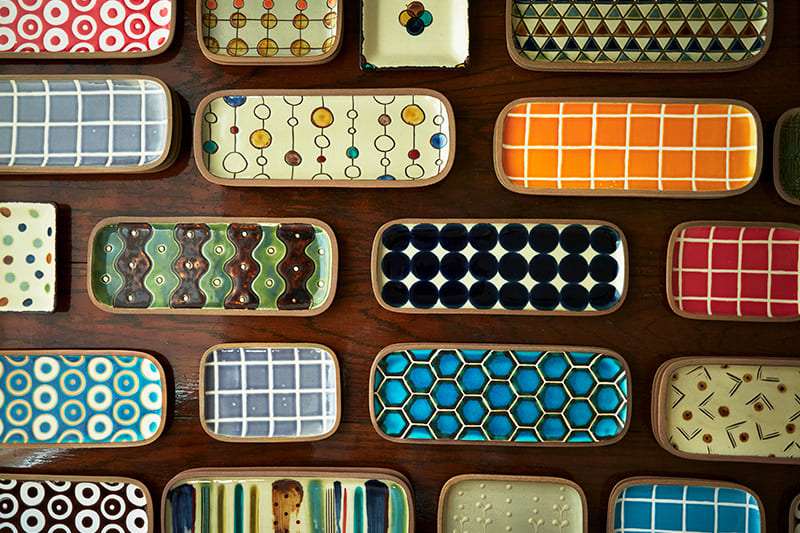 SHINYA TAKAHATA
Born in Hyogo Prefecture in 1976, Takahata moved to Okinawa in 2002. He started training at Toshio Kinjo's kiln the following year, and founded Issui Pottery in 2005. Takahata currently has studios in the village of Yomitan and Koza (the present-day city of Okinawa). He has held solo exhibitions in Tokyo, Taipei, Hong Kong, Bangkok and other locations.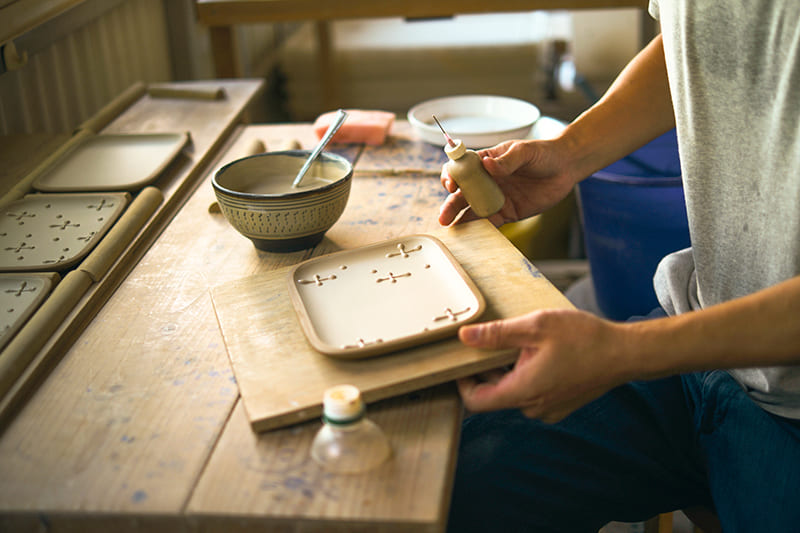 Among Okinawa's traditional crafts, dishes and other pottery are especially popular with young Japanese today. A distinctive aspect of Okinawan pottery, called yachimun in the Okinawa dialect, is the fact that a large proportion of items are made for everyday use and sold at comparatively reasonable prices.
Pottery-making is said to have started in Okinawa in the 14th or 15th century, in the time of the Ryukyu Kingdom. In the 17th century, when the kingdom came under the control of the Tokugawa shogunate's Satsuma domain, Korean potters were summoned by Satsuma and their ceramics technology was adopted in Okinawa. This was the beginning of full-scale pottery production in the region.
Today, the type of pottery most representative of Okinawa is Tsuboya ware, which has been designated a traditional craft of Japan by the Ministry of Economy, Trade and Industry. Tsuboya is a central district of what is now the city of Naha. Pottery production began in the region when potters were relocated there by the Ryukyu Kingdom administration in the second half of the 17th century. Items produced included roof tiles, dishes and other household containers, and ceremonial sake vessels.
In the Meiji Era (1868-1912), production of Tsuboya ware declined due to competition from cheap pottery mass-produced on the mainland. But in the Taisho Era (1912-1926), Tsuboya ware was recognized for its beautiful colors and bold patterns and became the focus of attention as a discovery of Soetsu Yanagi and Kanjiro Kawai's Mingei movement, which placed aesthetic value on and helped disseminate functional objects created in the context of ordinary people's lives. But then came the Pacific War. In Okinawa, where a ground war was fought, Naha was not spared; the city suffered devastating damage to 90% of its urban area.
Tsuboya was one of the few districts of the city that miraculously escaped this fate. As soon as the war ended, however, Naha came under the occupation of the American military, and citizens were denied entry. Placed in civilian housing facilities, residents who had lost their household belongings to wartime destruction lacked even the dishes and utensils needed for daily life, and are said to have resorted to using empty cans and broken bottles instead. The Okinawa Advisory Council, which at the time was a consultative body of the U.S. military as well as an assembly structure representing Okinawan people, advised the American forces that pottery production could begin immediately if potters and builders returned to Tsuboya, and urged them to make arrangements so that artisans could move there soon as possible.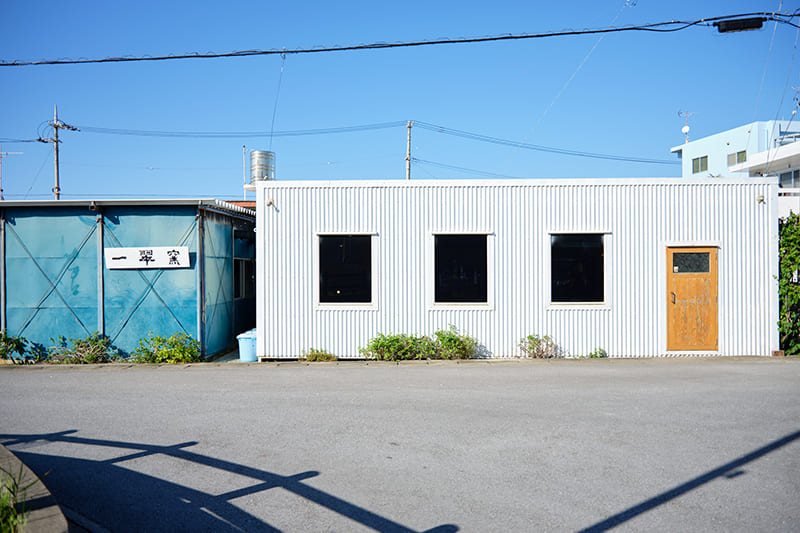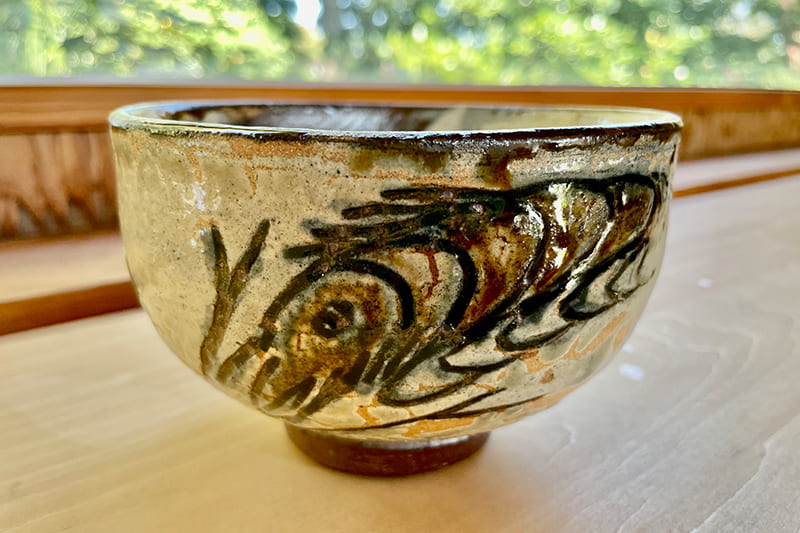 In November 1945, craftsmen and construction teams originally from Tsuboya were convened from the housing facilities, and over 100 came to Tsuboya. One of them was Jiro Kinjo (1914-2004), who would later become the first person from Okinawa Prefecture to be designated a Living National Treasure. In December, a month after the artisans moved to the district, powerful kiln fires were lit and smoke rose from the many kilns in the town. Thus, Naha's postwar recovery began in Tsuboya.
Starting in this area, urbanization continued to advance, and smoke pollution became an issue. In the 1970s, the use of firewood kilns was restricted, impeding the operation of so-called climbing kilns. For that reason, in 1974 Kinjo relocated his kiln north of Naha to the village of Yomitan, which had returned to local administration after its requisition by the U.S. military was lifted. This was the beginning of Yomitan's Yachimun no Sato pottery village, which is known as a tourist destination to this day.
In recent years many potters in the area are natives not of Okinawa, but of the mainland. Our reporting team visited Issui Pottery, whose vividly colored dishes are popular with young women. Shinya Takahata, who founded the kiln in 2005 at the age of 29, grew up in Aichi Prefecture. While rambling through Asia in his early 20s, Takahata discovered Okinawan bowls and dishes. In 2003 he became an apprentice at the kiln of Toshio Kinjo (1936-2016), the son of Jiro Kinjo. From that point he began his work as a potter in earnest. "When we see beautiful flowers," he said, "we feel as if we've been rescued. I hope to create pottery that can bring color to people's lives that way."
Pottery was a behind-the-scenes mainstay of Okinawa's postwar recovery. Now, about 75 years after the war, new feelings and sensibilities are being added to the mix, and Okinawan pottery is sure to bring even more richness and beauty to our lives.
---
人々の生活と共に発展し続ける、沖縄の焼き物。
沖縄の伝統工芸品のなかで、日本の若い世代に人気があるのが器だろう。沖縄の言葉で"やちむん(焼き物)"と呼ばれ、日常使いするリーズナブルなものが多い。
現在、経済産業省から日本の伝統的工芸品に指定されている沖縄を代表する焼き物が「壺屋焼」だ。壺屋は現在の那覇市中心部にある地区。17世紀後半に陶器の生産が始まった。太平洋戦争で市街の9割が壊滅的な被害を受けた那覇だが、壺屋は奇跡的に破壊を免れたエリアだった。
終戦から3か月後の1945年11月、壺屋出身の職人など100名を超える人々が壺屋に入域した。この時のひとりに、後に沖縄県人初の人間国宝となる金城次郎もいた。街ではいくつもの窯に力強く炎がともされ、煙が立ち上った。那覇の戦後復興はここ壺屋から始まったのだ。
近年、やきものの作り手は、沖縄県人ではなく本土出身者も多い。色鮮やかな器で知られる<一翠窯>を2005年に設立した高畑伸也も沖縄出身ではない。沖縄の戦後復興を支えた焼き物は、新たな感覚がプラスされ、私たちの生活を、より豊かなものにしてくれることだろう。
Return to Sustainable Japan Magazine Vol. 18 article list page