January 27, 2023
The birth of the International House of Japan
HISTORY
By TERUKO IKE, TRANSLATOR:EDAN CORKILL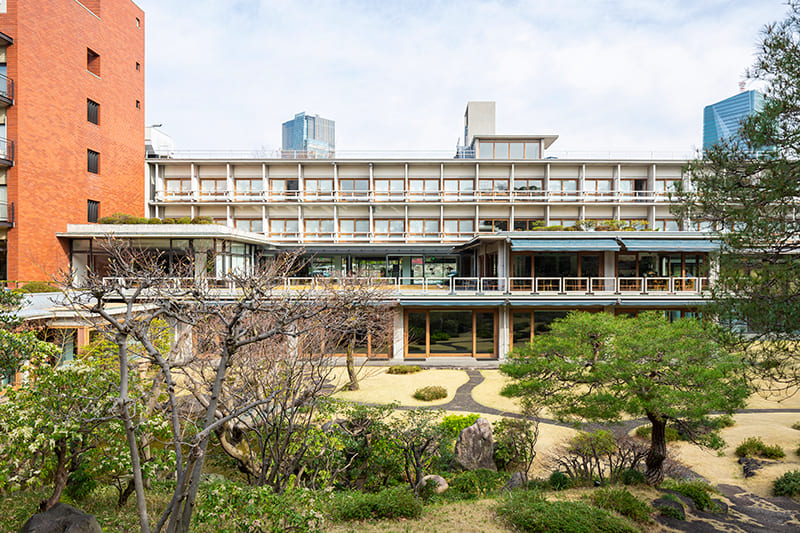 February is the first anniversary of the war in Ukraine. For some it was unimaginable that such a war could break out in the 21st century, but look at world history and you find that conflicts between nations and ethnic groups have never ceased. Since its defeat in World War II and its seven-year occupation by the Allies, Japan has made strenuous efforts to avoid becoming a party to war again. One symbol of those efforts is the International House of Japan in the Roppongi area of Tokyo.
International House is a private, nonprofit organization incorporated in 1952 for the purpose of promoting international cultural exchange and intellectual cooperation. The facility itself, which was completed in 1955, is a kind of salon or members club for international exchange, with a cafe, restaurant, library, conference rooms, and lodging facilities. It also runs a program of cultural and intellectual exchange to encourage free collaboration between Japanese and non-Japanese intellectuals and cultural figures.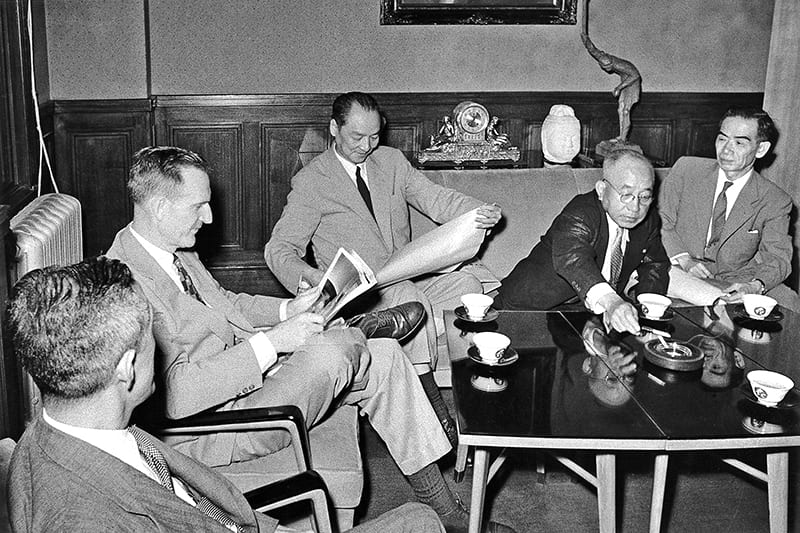 One of the driving forces behind the establishment of International House was, on the Japanese side, the journalist Shigeharu Matsumoto (1899-1989). After graduating from the Imperial University of Tokyo, Matsumoto studied at Yale University and the University of Geneva, and then in 1933 worked in China as chief of the Shanghai bureau of a Japanese newspaper. His memoir "Shanghai Jidai" ("My Time in Shanghai," Chuko Shinsho, 1974-75) clearly shows the extent of his broad international networks as well as his deep concern about the lack of understanding between Japan and China (especially on the Japanese side). Matsumoto also believed that a lack of international knowledge on the part of the Japanese ultimately led to the outbreak of war between Japan and the United States. After the war, he believed that establishing an international cultural center could prevent a similar thing from happening again.
A second key figure in the history of International House was John D. Rockefeller III (1906-1978), who had met Matsumoto in Kyoto in the fall of 1929, 12 years before the start of the Pacific War. They served as secretaries to the Japanese and American delegations in the third conference of the Institute of Pacific Relations, which was held in Kyoto. Rockefeller was 23 years old and Matsumoto was 30 at the time. It is unlikely that either imagined that war was about to start between their countries.
It was more than two decades later, in January 1951, that the pair met again. Rockefeller came to Tokyo as part of a delegation headed by Secretary of State John Foster Dulles, who had been assigned by President Harry Truman to negotiate the Treaty of San Francisco. Rockefeller, who had a deep interest in Japan's internationalization, agreed with Matsumoto's idea to create a forum for international exchange and, on the condition that the Japanese side would raise ¥100 million by August 1953, the Rockefeller Foundation agreed to contribute ¥240 million (approximately $676,000 at that time) to the project. The target was reached within the deadline partly due to a donation of ¥3 million from the foreign community living in Japan. With that, planning for International House soon got underway.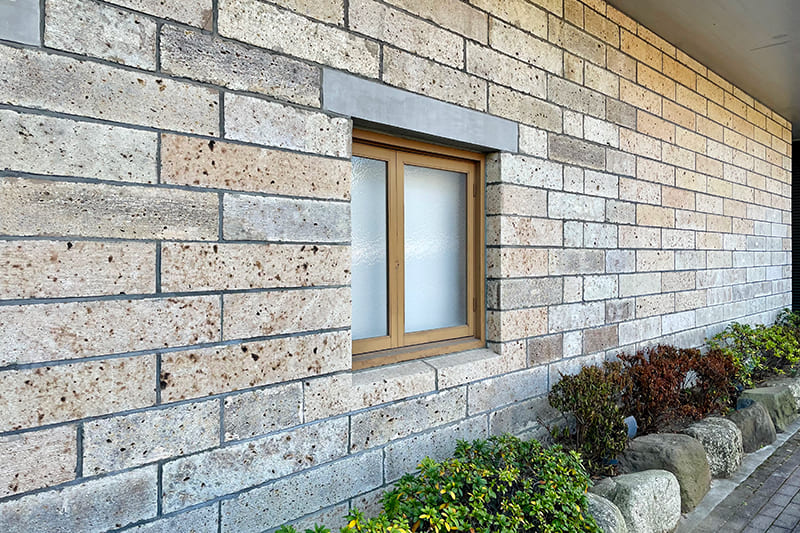 Matsumoto chose a site of approximately 10,000 square meters that included a Japanese garden designed by the famous gardener Jihei Ogawa VII. It was the former residence of Koyata Iwasaki, the nephew of Mitsubishi conglomerate founder Yataro Iwasaki. The design of the building was handled jointly by three prominent architects: Kunio Maekawa, Junzo Sakakura and Junzo Yoshimura.
International House opened in June 1955, with Rockefeller and his wife, Blanchette, both in attendance at the reception. Matsumoto and Rockefeller's cooperative relationship continued for years afterward, especially in the realm of promoting understanding of Asia in the United States. Together they revitalized the Japan Society in New York, and in 1956 they established the Asia Society. Later they helped establish the India International Center in New Delhi.
In 2022, the year it celebrated its 70th anniversary, International House merged with the independent think tank Asia Pacific Initiative, proclaiming its intention to contribute to building a free, open and sustainable future through intellectual dialogue, policy research and cultural exchange with a diverse world. As Shigeharu Matsumoto liked to say, "cultural exchange begins and ends with people." In the present circumstances, those words seem to take on an even greater weight.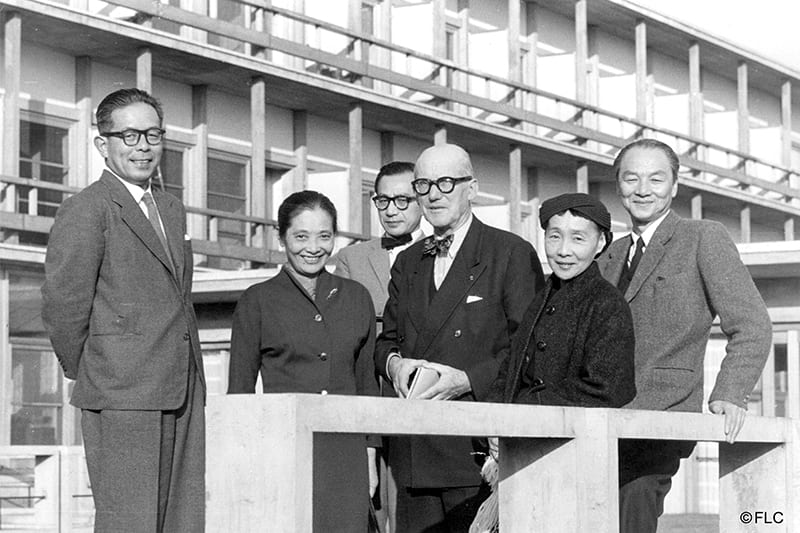 ---
〈国際文化会館〉は、なぜ生まれたのか?
〈国際文化会館〉は1952年に、国際的な相互理解を目的とした「文化交流」と「知的協力」の場となるべく設立された財団である。この誕生には2人の人物がいる。ジャーナリストの松本重治とジョン・D・ロックフェラー3世だ。松本は戦前、新聞社の上海支局長として中国で活躍したが、当時の日中両国の相互理解の不足や日米開戦は当時の日本人の国際知識の欠如があると考えていた。この反省から国際的な文化センター設立を切望していた。ロックフェラー3世は日本の国際化に深い関心があり松本が抱く国際交流の場をつくることに賛同し、ロックフェラー財団からの資金提供を約束した。
1955年6月、〈国際文化会館〉はついに正式に開館した。そして昨年2022年で設立70年を迎えたが、知的対話、政策研究、文化交流を促進し、自由で開かれた、持続可能な未来をつくることを今も目指している。松本重治が生前、好んで口にした言葉に、「文化交流は人に始まり、人に終わる」というものがある。近頃の世界情勢を見るにつけ、この言葉の重みが実感として心に響く。
Return to Sustainable Japan Magazine Vol. 20 article list page