August 26, 2022
Decarbonizing built environments: Who's taking action?
Nader Sammouri
Contributing Writer
People once struggled through forests to reach home. Today, one may look desperately to find a line of trees among urban buildings, and even these "natural" features are often too artificial, their square boundaries like prison bars. Cities suffer from tree deficiency. Who is treating the malady?
Stuart Kay, the co-founder and managing director of GreenPlace Assets, joined Ross Rowbury at The Japan Times Sustainability Roundtable for its 22nd iteration to tell how his company is medicating cities and contributing to a greener world. GreenPlace Assets aims to decarbonize the built environment through its digital and advisory work by assessing infrastructure and real estate assets (like the mechanical, electrical and plumbing networks of a building), then improving their operations and efficiency.
---
Elite school of hard knocks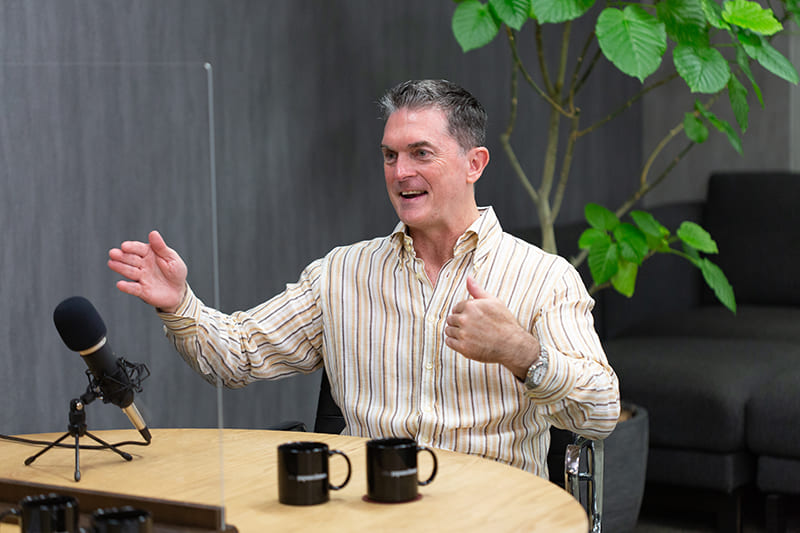 Fate pulled Kay into Japan in 2001 and then gave him something very familiar to most of us: a few massive and well-targeted punches as he began running large projects and learning at the school of hard knocks. In overcoming various obstacles, he attained diverse skills and became able to deal with worthy problems, which perhaps nature thanks him for today.
A few years later, he got intrigued by the concept of green buildings and began dipping his toes into various ways of implementing energy-efficient processes in Asia, particularly in Japan. "There is nothing wrong with being an absolute niche specialist. However, it is not my nature. I want to understand everything that feeds in," Kay said. His own broad knowledge and that of his partners, whom he had met along the way, indeed rendered a more graspable vision. "You've got to understand everything from the financial, technological and digital parts that we're building our world into, right through to the detailed technical engineering and everything in between," Kay clarified.
Kay got excited about green buildings not by design but by opportunity and the clear urgency of the matter. He marveled at the astonishing global reality that over 30% of emissions come from buildings. "Only a few buildings align with Paris climate targets, but the bulk isn't, particularly in developing nations. Unfortunately, we need to deal with the massive stock already out there, along with the next coming flood that will only add to that," Kay said.
Rowbury wondered if Kay, who has an educational background in landscape design, would have embarked on this trajectory had he not come to Japan. "Oh, the parallel universe," Kay jokingly said. He noted the impossibility of anticipating how far from this trajectory he could have strayed — probably not far, "but one never knows."
---
'No room for trees'
From the captivating midair perspective to which birds and airplanes have access, the truth about large cities is revealed. A view from a height shows few green patches amid the gray rectangular blotches. Kay stressed that aside from Kyoto and scattered pockets of landscape here and there, green spaces in Japanese cities are absent. "A lot of Japanese people love to go to the mountains," he said, "but for some reason, Japan doesn't invite mountains into the city."
There is a popular idea that sneaks into the ears of those who get familiar enough with Japan: Land is so scarce that every inch must be utilized for housing. There just isn't enough room for trees. Rowbury asked if the lack of eco-friendly initiatives is the result of a gap in the educational system. Should schools teach kids that having more trees contributes to resolving problems with landslides, heat and floods?
Kay said he has no fear that Japan will be unable to follow the feasible templates available and implement them well. "The good thing is that models and templates are becoming more available," he said, "and if there's one thing that Japan can do very well, it's fulfilling a well-made plan from A to Z."
---
Green: for money or trees?
The heated debate around balance-sheet-obsessed actions versus motivations to do the right thing was brought up. Rowbury said that measuring and translating impacts into financial amounts is imperative for facilitating decisions and their execution. One can talk about the right thing to do and the purpose behind it, but to get real action, one needs to be able to show it is investable. Kay brought up his Australian hometown, Brisbane, and observed that when driving through its suburbs, one almost plays "spot the house in the trees" — a good sign of homes wedged within overflowing green spaces, rather than the other way around.
Rowbury recalled a recent interview with Azby Brown, who spoke of the sustainable practices of Japan's Edo Period. People back then managed their environment more responsibly, even with limited resources. "They would raise rice in the paddies and mix rice straw with clay to build their houses. Also, Tokyo was full of canals, which have been lost." It almost seems that our century's attempts to develop a circular economy were already practiced in bygone days. It proves that in some ways, humanity can draw lessons from its past rather than strive to evolve away from it entirely. Rowbury further observed that what is needed is to go back to the manufacturing process: sourcing materials, measuring the carbon being used and factoring in disposal methods.
Encouraged by a few new initiatives on development, Kay is hopeful that the world is becoming more mindful of emissions from buildings. "There are many dedicated people worldwide trying to piece the jigsaw together. However, despite all the talk, there isn't enough action," Kay said. "More sustainable initiatives could save cities millions while reducing carbon emissions. Specific considerations like the fate of demolished buildings and whether they are being recycled should be weighed as well." He highlighted that although Japan has a fantastic card up its sleeve — the technology for constructing decent buildings — its overly static management of facilities needs to change in order to advance.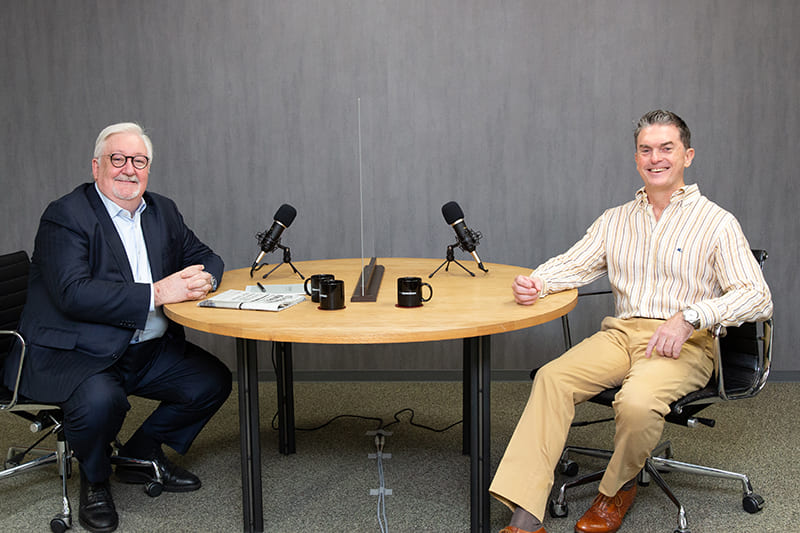 ---
Accelerating incentives

By and large, what limits people from taking action on the environment is, unsurprisingly, income. Most people's salaries may not seem to allow them the luxury of caring about the environment. If only sustainability was Instagrammable like Gucci bags.
But that is where governments come into play: enforcing regulations against the public's self-serving needs for the sake of the higher good. "If everybody contributed some value of X, then the whole environment may eventually benefit from an overall X factor," Kay said. He enthusiastically underscored that the lag in action isn't due to a lack of money. On the contrary, more than sufficient capital is lined up to be deployed in the ecological space. Nevertheless, governments should be more proactive in scaling up the process and consider further incentives for companies to invest in sustainable technologies. "Sustainable services would be facilitated in the market if capital couples with governmental legislations and incentives," Kay said. He accentuated that governments are in danger of falling behind the private sector after 2030. Action needs to start now.