November 18, 2022
The venue is the message for G7 talks host Hiroshima
Warren Meehan Contributing writer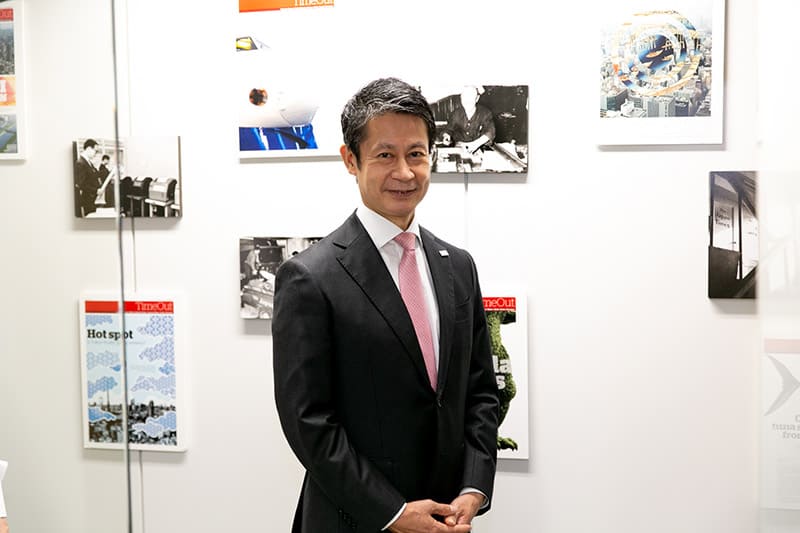 As the host city for next year's Group of Seven summit, Hiroshima conveys a particularly intrinsic message about humanity's capacity for destructive power. For the prefecture's governor, Hidehiko Yuzaki, that message comes with a particularly heavy burden. "Everyone born and raised in Hiroshima has a mission," he contended. "It's a mission that is given to us whether we want it or not, and we cannot escape from it."
Yuzaki believes that Hiroshima, as the first city to be struck with a nuclear bomb, only to emerge decades later as a beautiful and vibrant center of peace, science and world-class education, has a message for the world. "It's the core message of Hiroshima: just how inhumane nuclear weapons can be, yet with strong will, you can also build prosperity through peace. Both are powerful messages about being human — you can use human power to wipe out a city, or use it to build great prosperity."
Yuzaki took time out from his busy schedule to sit down with Ross Rowbury for The Japan Times Sustainability Roundtable's 24th iteration to explain how he found his mission. He also talked about the importance of eliminating nuclear weapons, how Hiroshima is promoting peace around the world, why it was of symbolic importance in the current geopolitical climate for Prime Minister Fumio Kishida to nominate Hiroshima for the G7 summit next May, and much more. Rowbury began by asking Yuzaki whether becoming governor was something he had always wanted.
---
From startup to governor
"You know, it'll take three hours to explain," Yuzaki joked, "but we don't have that much time." He reflected on how he had always been interested in policies from a young age but had never really thought about becoming a politician, or had even considered himself to be much of an entrepreneur.
While working at the Ministry of International Trade and Industry, Yuzaki completed his studies as a government-sponsored student overseas, ultimately being transferred to Silicon Valley to work with local venture capital firms, with a broad mission to study and research the Silicon Valley startup ecosystem.
Yuzaki returned to Japan with a venture capitalist mindset and a strong interest in the importance of infrastructure, and identified a need to implement Japan's first broadband network. However, he soon found plans were easier to make than to implement. "You know, as a VC [venture capitalist], you often come up with great ideas," he explained. "You usually make plans, and then find the entrepreneurs to carry them out." However, Yuzaki couldn't find an entity to take on the broadband plan. Not wanting to let it die, he decided he would use his talents and take on the job himself. Despite enjoying his work at the ministry, he reinvented himself as a startup entrepreneur, founding the broadband carrier ACCA Networks. The company went public and applied for a wireless license, but lost the bid. Yuzaki decided to step down from ACCA Networks, and wondered what to do next.
With experience in both managing a startup and working in government, Yuzaki considered that he had a lot to contribute. When then-Hiroshima Gov. Yuzan Fujita decided not to run again, Yuzaki saw a new opportunity to give back to the community.
Yuzaki and Rowbury reflected on the serendipitous nature of Yuzaki's journey to governor and the importance of seeing opportunities and taking them. For Yuzaki, keeping a loose plan and taking opportunities as they come without chasing just one goal — what he termed "looking for the bluebird" — is his best advice for success. "Having too strong of a plan — you are not going to be successful," the governor explained. "It may sound contradictory to serendipity, but in my experience as a recruiter, people who have too strong of a plan find themselves pursuing the bluebird out there and not doing what they should in here, and that will definitely be a block on their professional development."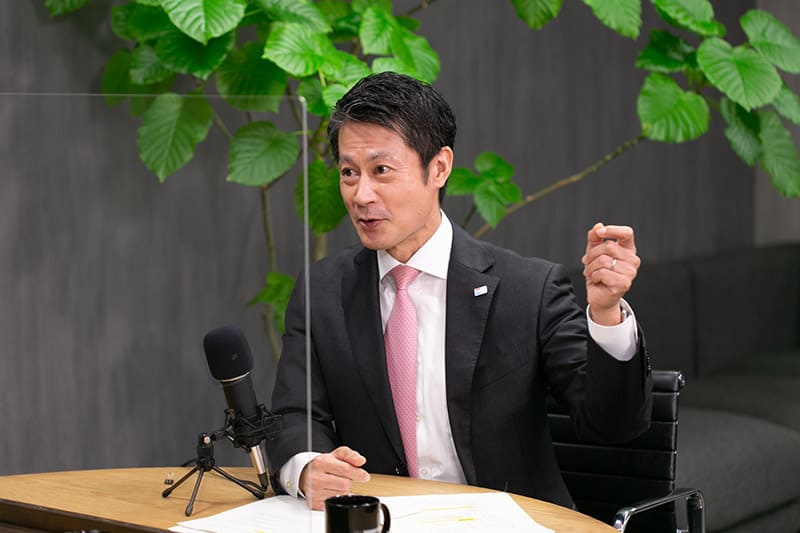 ---
A dedication to education
As governor, Yuzaki has found some aspects of running a prefecture similar to running a company, although he finds the messages and purposes very different — and the message couldn't be more important in such an iconic city in the human collective experience as Hiroshima.
Yuzaki is very committed to education, and peace studies are part of Hiroshima school curriculums from elementary school to high school. And he knows that the testimony and experiences of the hibakusha, the survivors of the bombings, are still as important as ever, especially as they grow older.
The prefecture is also now home to an internationally focused secondary school called HiGA, the Hiroshima Global Academy. The school is dedicated to bringing non-Japanese and Japanese students together to take part in critical thinking, and equip the ability to cooporate the people with different backgrand, and it includes students from North America, Africa, and Asia. With a third of the class non-Japanese, and the students engaged in critical thinking, "It creates a small world there," Yuzaki said. "Then we provide an English international baccalaureate program, and we train them to be leaders — everything is related to global issues now."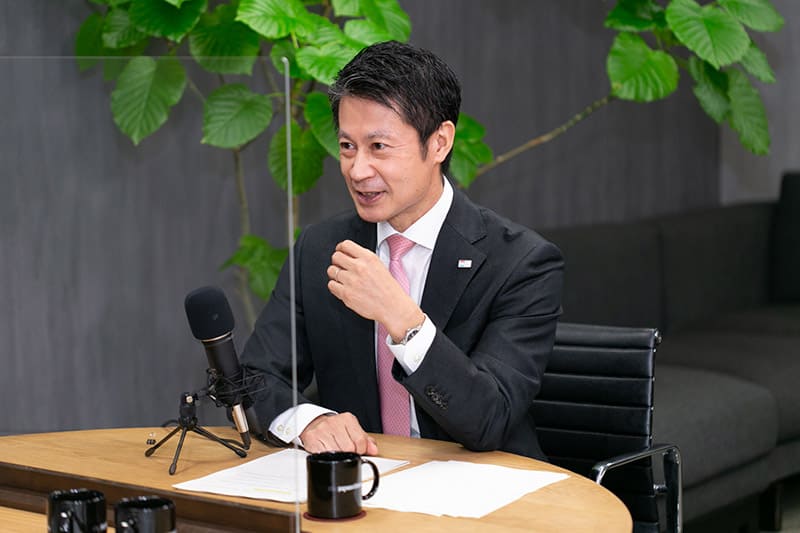 ---
The G7 summit
As the world edges closer toward nuclear war, Yuzaki feels the gravity of Hiroshima being selected as the venue for the next G7 summit, a venue he considers a symbol of the mission. "We are hoping that as the descendants of Hiroshima hosting the summit, the seven world leaders will recognize the destructive power they hold, and hope that they make a strong commitment that what happened to Hiroshima should never happen again."
For Yuzaki, the venue is the message, but he still worries that the destructive power of nuclear weapons is still not thought about enough, "simply because the number of nuclear weapons is so high — and you can simply press a button and the Earth will end. It can sometimes be too remote of an idea to even think about, because you can't escape from it — but peace begins with daily actions."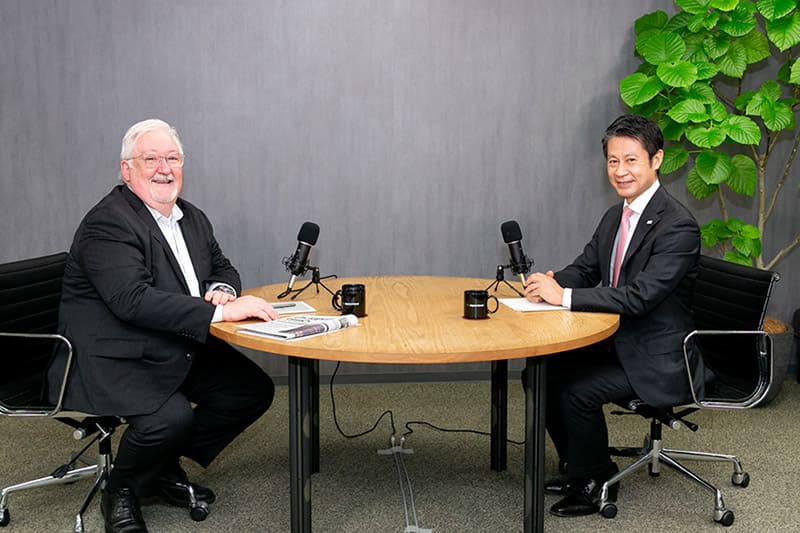 Click the link below to watch the interview