May 24, 2020
Mie tour highlights environmental efforts
Japan Times Satoyama Consortium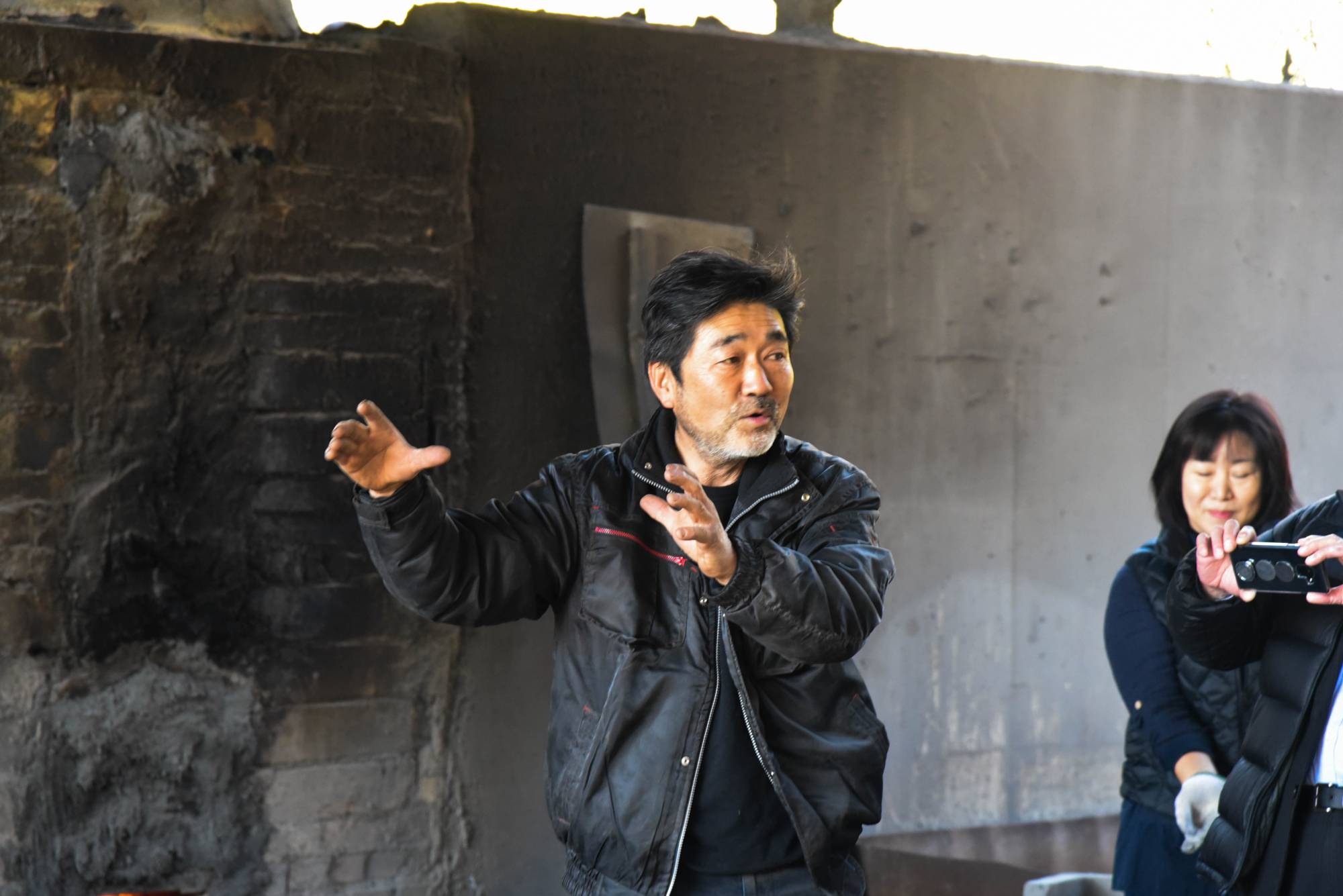 The city of Shima in Mie Prefecture is blessed with natural richness in both seaside and mountain areas. A group of 25 people went on a study tour to three locations in the city to witness the environment's resources and to meet the people who make effective use of them on Feb. 24.
The study tour was part of a two-day event on topics related to satoyama (mountains and woods used and maintained by area residents) and satoumi (marine and coastal environments where people work to maintain biodiversity) held at the Hotel and Resorts Ise-Shima in Shima on Feb. 23 and 24. The event, attended by 172 people, was co-hosted by the Japan Times Satoyama Consortium and the city.
The group, consisting of event participants and panelists, visited Sato Yoshokujo Ltd., an oyster farm with 95 years of history located in Matoya Bay.
Fumihiko Sato, the president of the oyster farm, was born and raised in Tokyo, but took over the family business from his father to keep the tradition of the renowned high-quality oysters grown in nutrient-rich seawater. Sato's grandfather was the first person in Japan to cultivate oysters to be eaten raw.
"Oysters filter about 20 liters of water per hour absorbing not only nutrients, but also whatever is contained in the water. To make raw oysters safe and tasty, we purify them using ultraviolet rays," said Sato. He explained that this unique, purification process was developed by his grandfather. It takes 20 hours, which is the amount of time necessary for an oyster to metabolize naturally.
The oysters are shipped directly to restaurants and hotels throughout Japan.
"We are aiming to enter the global market within the next five years," Sato said.
However, oyster farming is facing a critical challenge because of the impact of global warming.
"Oyster harvesting season here used to start from September, but it was delayed until Oct. 20 last year because water temperatures remained too high. This warming is a serious problem for us because it shortens our harvesting season," said Sato.
The second destination of the study tour was the Yokoyama Observatory Deck overlooking Ago Bay, an area that is famous for pearl cultivation.
The deck's open terrace stands at 140 meters above sea level and allowed participants a spectacular view of over 60 small green islands scattered along the ria coast. Visitors reached the deck after taking a wooden walkway from the observatory's parking lot. A nearby cafe serves snacks such as seaweed scones and katsuo (skipjack tuna) burgers made with local ingredients.
Lastly, the group visited Sato Seitan Kobo (a charcoal-making studio) located in the Shima mountainside. Shinji Sato started charcoal production in Shima in 1997 after having trained and worked under an experienced charcoal producer in Wakayama Prefecture for four years.
"We use ubamegashi (black ridge oak) for charcoal production. While I was in Wakayama I learned that there are many of these plants and little competition in this area. That is why I decided to move here," said Sato. Sato enters the mountainside looking for ubamegashi trees, negotiates with the land owners, and cuts and carries the wood by himself. The selective cutting of trees is an effective way to keep satoyama rich in biodiversity. The method allows enough sunlight to reach the ground's surface and undergrowth, enriching soil and helping young trees grow faster.
Sato also made four kilns, each one capable of producing 800 kilograms of charcoal from 6.5 tons of ubamegashi.
"Last year, an American man moved here with his family from Nara Prefecture where he was an English teacher. He loves mountains and he has extensive knowledge of plants. He watched me talk on cable television about my work, which made him want to move out here and work with me," said Sato.
Most of the charcoal sold in Japan is imported, but the demand for domestically produced high-quality charcoal is high. Sato's son-in-law began working with him in the studio in order to meet this demand.
Through the Shima study tour, the participants learned about some of the district's unique features and local products. These products have been made possible because of abundant local nature and the efforts of the people who are preserving traditional production methods. This series introduces municipalities and local companies promoting the beauty and excellence of deep Japan.