March 08, 2021
Tottori game meat spices up dinner table while curbing waste
SPONSORED CONTENT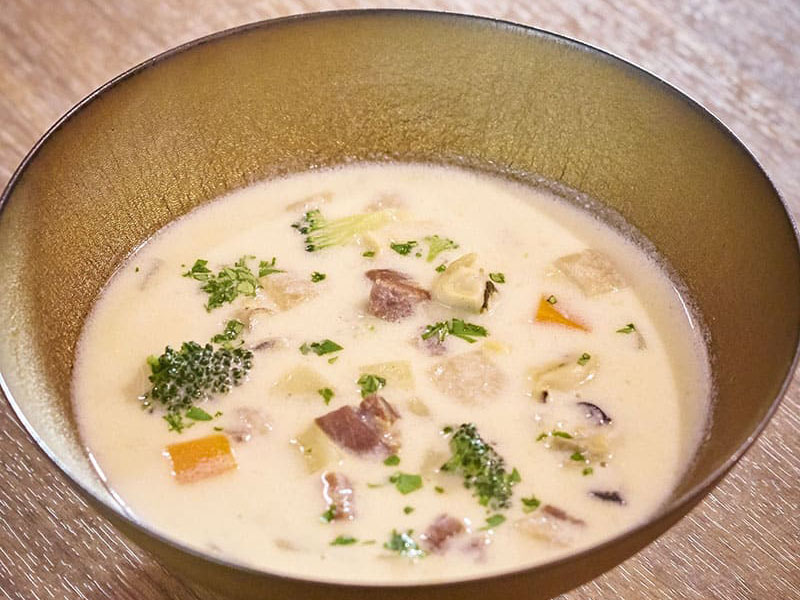 Game birds and animals have been attracting attention in recent years in Japan not only as healthy, flavorful delicacies but also as a way to curb food loss because although many species are considered pests and are subject to culling, it is wasteful to just kill them — they are natural resources that can be used in various ways.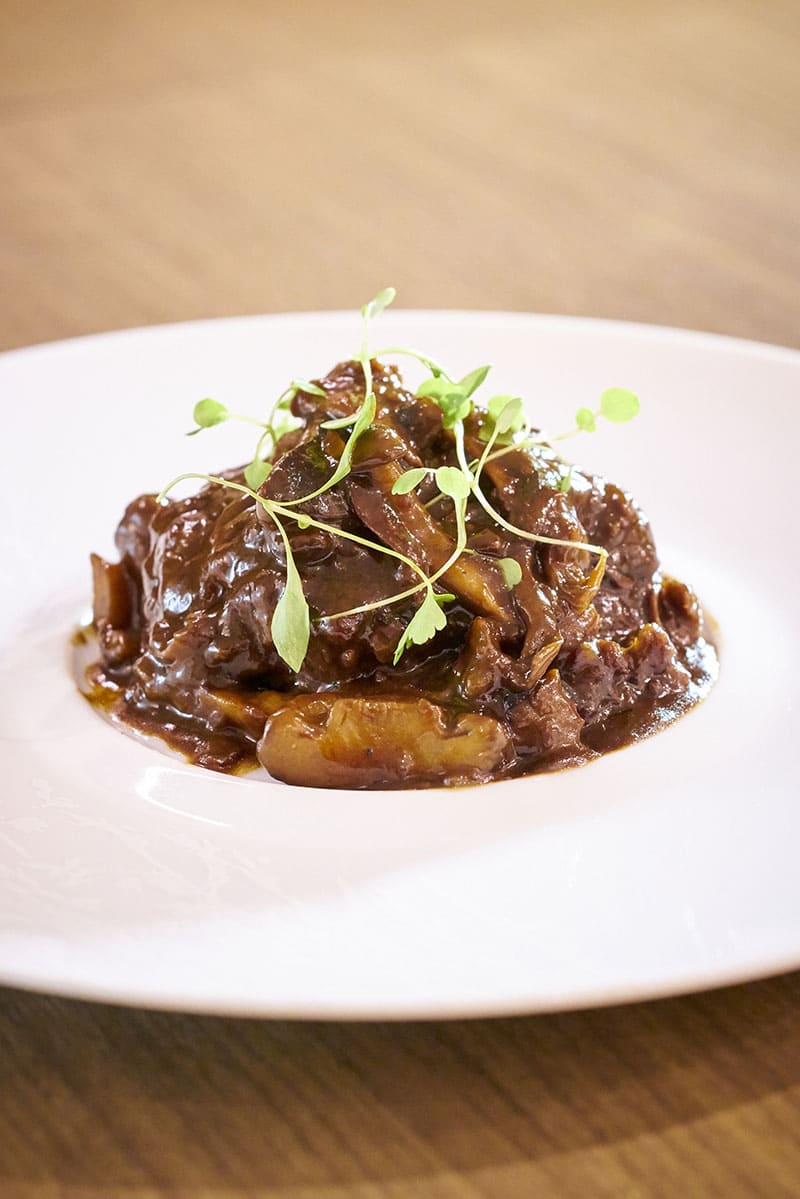 Most Japanese can enjoy game meat only at special restaurants, yet "Wild meats can also be used for home cooking," chef Takuto Murota said. "For example, minced venison can be cooked like ground beef, and sliced wild boar meat can be stir-fried with vegetables just like pork," he said on Jan. 20 at the online talk event Tottori Gibier Roundtable (the French term for game meat, gibier, has entered Japanese as jibie). The French restaurant he owns in Tokyo's Shibuya Ward, Lature, is known for Murota's refined and unique selection of ingredients, including various wild meats.
The event, which focused on the characteristics and potential of Tottori Gibier, wild venison and boar meat from Tottori Prefecture, opened with remarks from Tottori Gov. Shinji Hirai. "Game can be used for various dishes. It can also be enjoyed at home using food delivery services. I hope this discussion will provide an inspiring and refreshing time to the audience in these difficult times," he said.
Tottori, in westernmost Honshu's Chugoku region, is the least populated of Japan's 47 prefectures. "But there are wild mountains that provide nutritious food and fresh water to the wild animals running through the woods," said Tateki Kawato, the facility manager of Wakasa Niku Kobo (Wakasa Meat Factory), a processing facility for wild deer and boars in the town of Wakasa in the eastern part of the prefecture.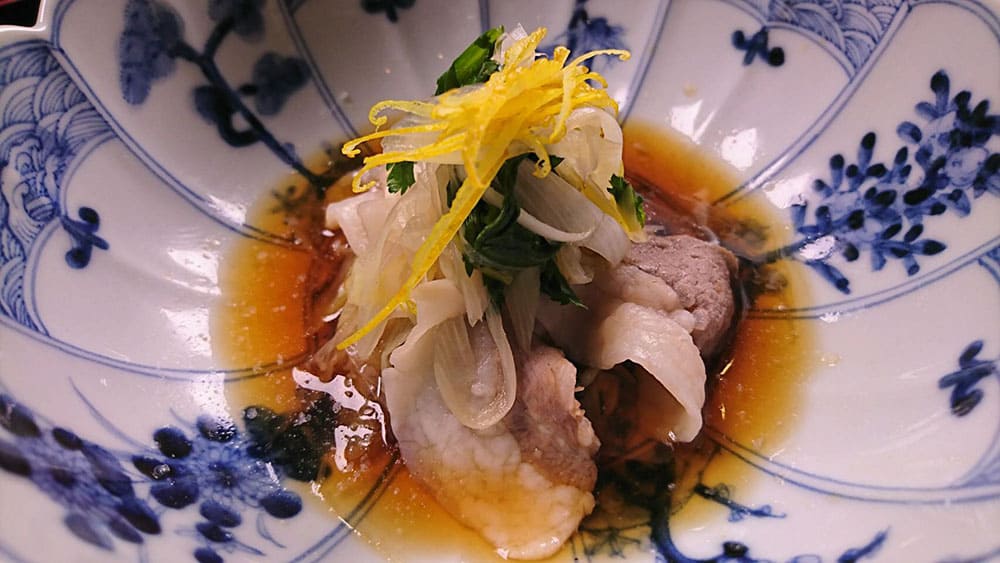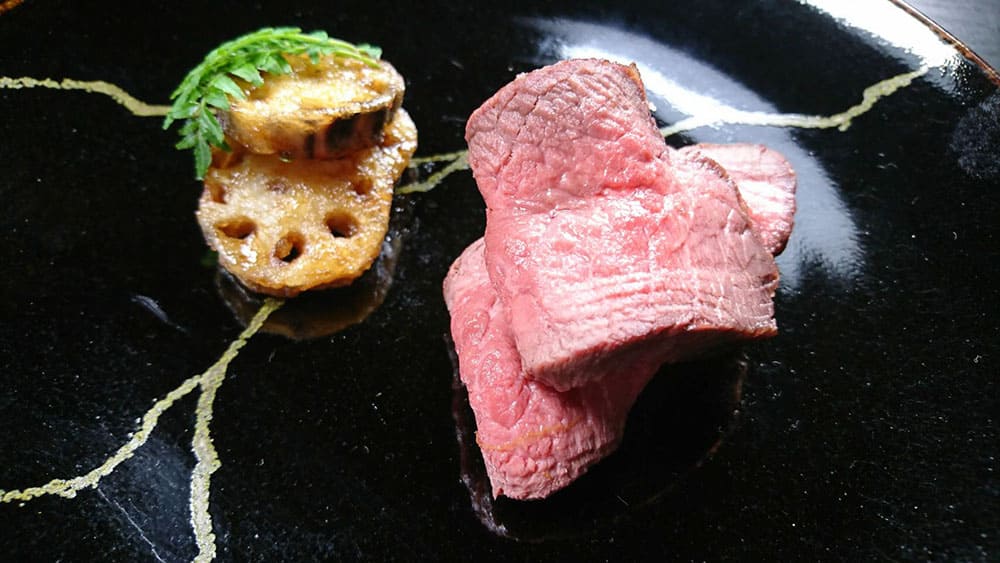 Hiroshi Miyazaki, the owner and chef of Umenoi, a traditional Japanese restaurant in Tottori, also noted that the muscles of wild animals grow strong to aid survival, which is why their fibers are firm and become juicy and tasty when roasted slowly. Even if one does not have an oven or other method of roasting at a controlled temperature, there are still ways to enjoy venison at home. "Venison remains tender if you cover slices with starch or flour before frying," Miyazaki said.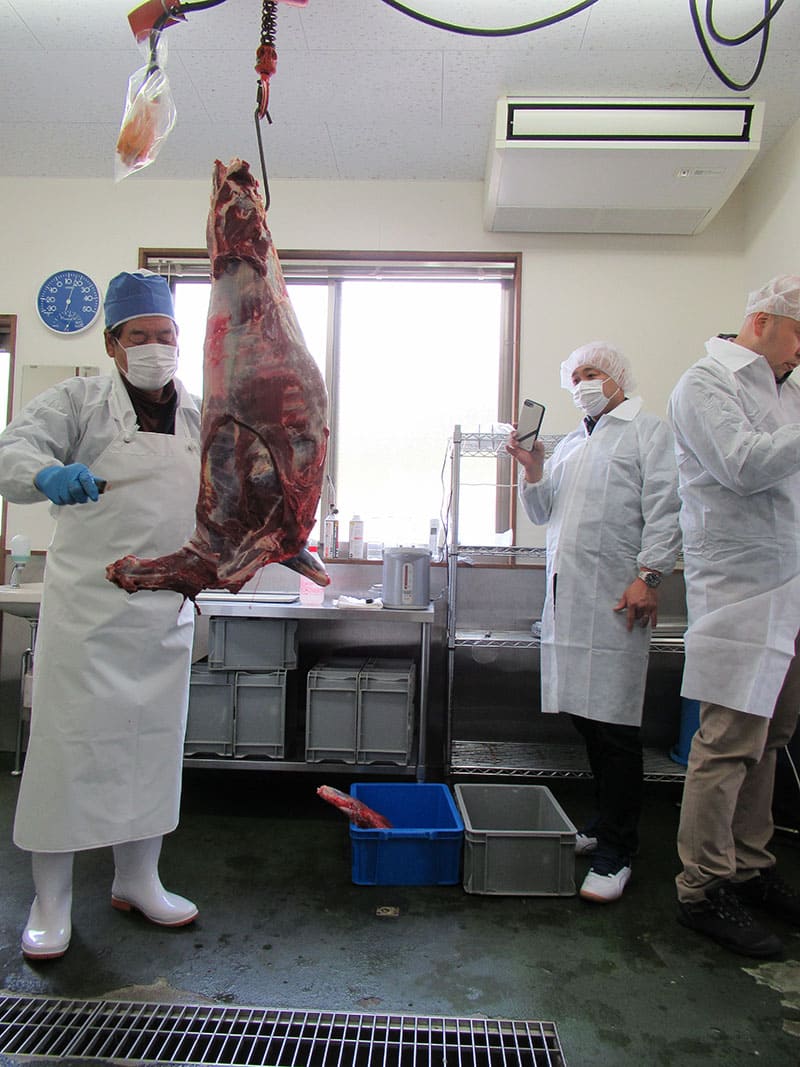 Murota pointed out that processing speed is also key to producing good game meat. "No other facilities can process wild meat as fast as Wakasa Niku Kobo does. Thanks to this efficiency, stress on animals is minimized, making the meat delicious," he said. Along with high processing capability, Tottori's intact tracts of unspoiled land allow a stable supply of high-quality wild game.
Miyazaki also noted that what makes Tottori game meat special is the passionate producers in the prefecture. He explained that there are producers like Japan Wild Boar Bokujo that are keen to receive feedback from clients and make constant progress in improving quality. Murota nodded and said, "The owner understands each client's preferences and tailors recommendations."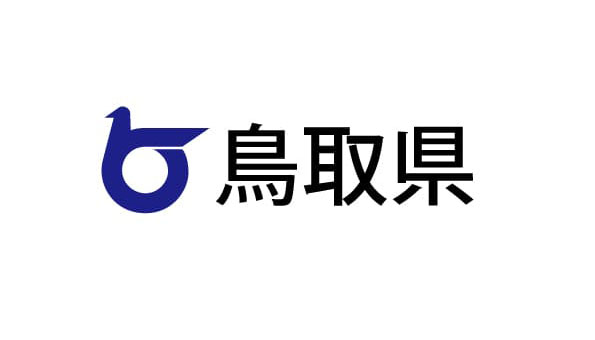 Japan Wild Boar Bokujo is a farm that raises wild boars caught young and also processes boars brought in by hunters. Kenichi Tokuoka, the owner of the farm, said he aims to keep quality consistent by raising boars for at least a minimum period of time. "We are also trying to minimize waste by using every part of the body. The parts that do not sell well, like shins, can be minced. The skin is used for leatherwork," Tokuoka said. Kawato also said deer bones can be used for ramen broth or consomme.
Murota, whose Lature recently earned a Michelin Green Star — a distinction given to restaurants that take a greener and more sustainable approach to gastronomy — said that those in the food industry are responsible for taking into consideration issues such as food waste. He explained that consuming wild game meat in itself leads to less food waste because most such animals have been treated as merely pests and are otherwise thrown away after being hunted. "At the same time, Japanese game meat can only be enjoyed in Japan due to export restrictions. It can be a special attraction for inbound tourists who look for local delicacies," he said in concluding the talk.