March 04, 2022
État d'esprit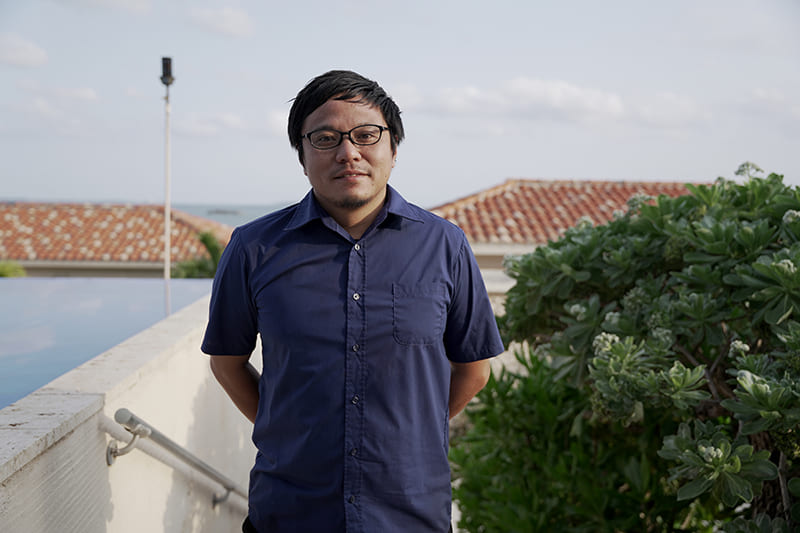 Innovative, modern Okinawan cuisine rooted in local foods and flavors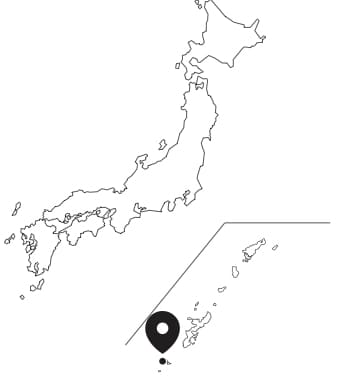 Dinner at Restaurant État d'esprit opens not in chef Yasuhiro Tomari's sleek, discreetly lit dining room but rather in guests' private villas. Champagne is served along with a few small finger foods. But first, you are invited to try a small drink made from mugwort, a bitter local herb. This is the first of many bold flavors that can be eye-opening for visitors unfamiliar with the foods of subtropical Okinawa.
Tomari sources the ingredients for his elaborate, innovative dinners from his home island of Miyako, as well as neighboring Irabu where État d'esprit forms the focal point of the deluxe eight-villa Konpeki resort. Drawing on his background in French cuisine, while inspired by the local tastes and traditions, he has developed a unique approach to fine dining that he likes to call modern Ryukyu gastronomy, referencing the name of the former Okinawan kingdom.
Among the highlights of his eight-course tasting menu is otōri, a rich soup prepared from smoked sea snake, along with Okinawan pork, ginger and awamori, the potent spirit widely consumed throughout the islands. He elevates tofuyo, a pungent form of fermented tofu, into an umami-rich seasoning for crab. And he transforms the meat of peacocks — an invasive non-native species proliferating on the islands — into a rich, memorable noodle broth.
Concerned about the social and environmental changes caused by the rampant growth of tourism over the years, Tomari sees his cuisine as a way to help preserve the environment. It is also his way of preserving a vital part of the culture of his homeland, which is at risk of being lost.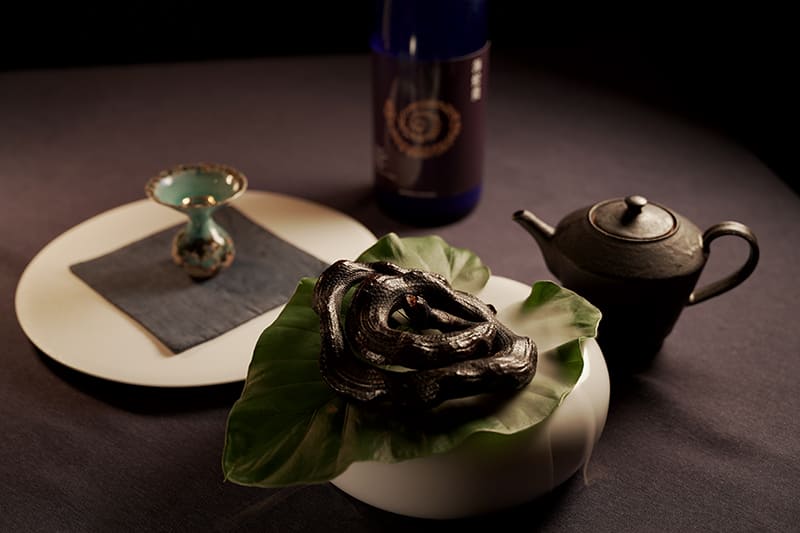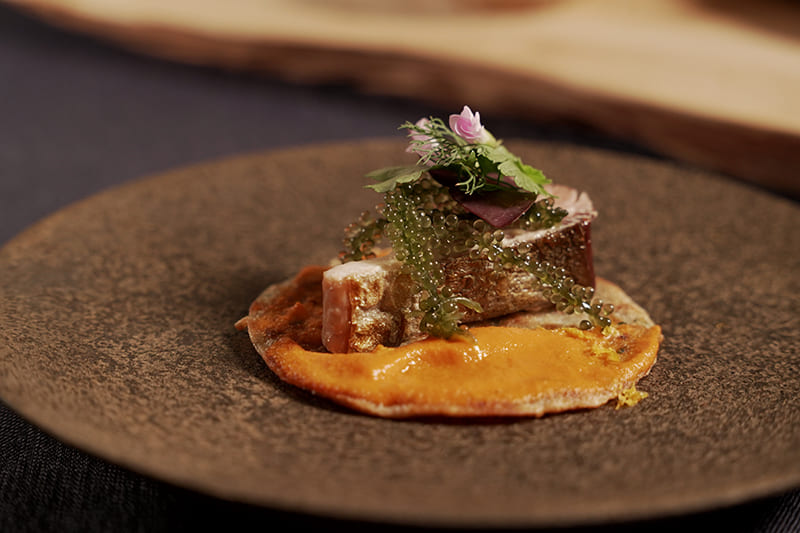 ---
Denny Tamaki
Governor of Okinawa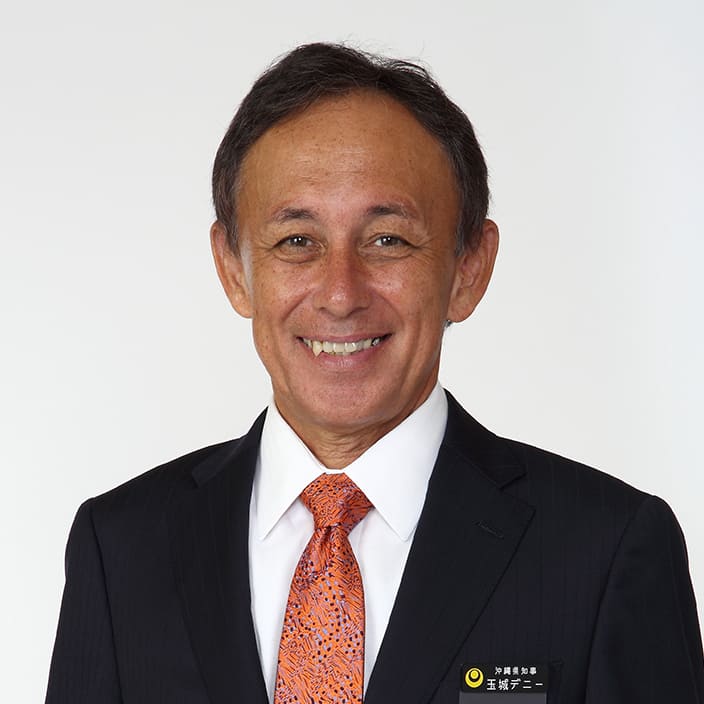 I am very pleased that État d'esprit has been selected for the Destination Restaurants 2021 list.
I invite you to come to Miyakojima, which is surrounded by beautiful sandy beaches and blue ocean with coral reefs, and enjoy the cuisine that can only be found in this region.
I hope that through Okinawan food people from all over the world will be able to experience Miyakojima's blessed natural environment and unique history and culture while spending a relaxing time surrounded by the warm people of this island.
Kazuyuki Zakimi
Mayor of Miyakojima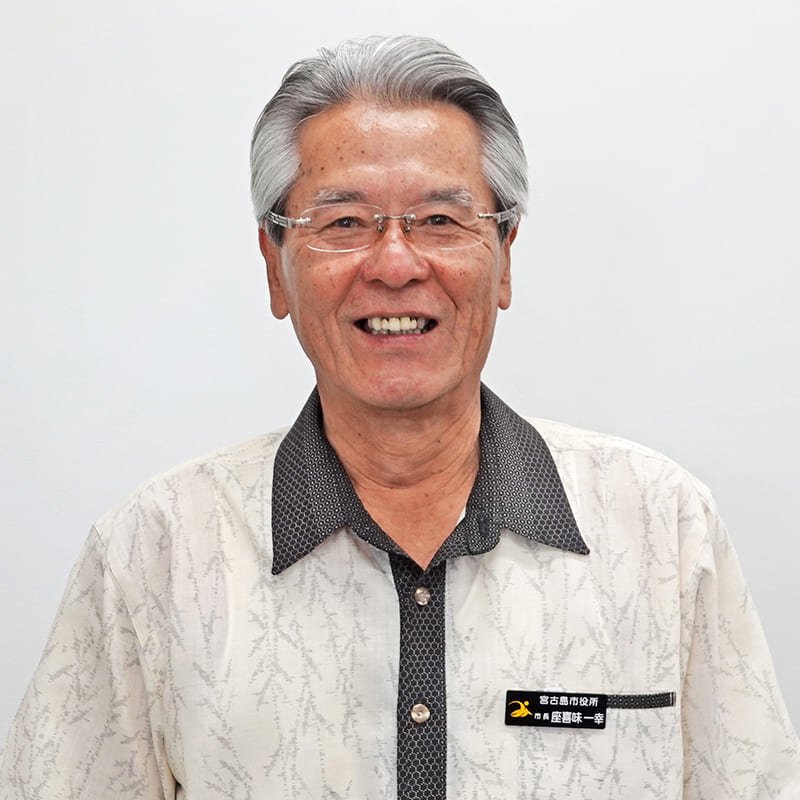 I would like to express our sincere gratitude for selecting Miyakojima's restaurant État d'esprit.
The dishes prepared by chef Yasuhiro Tomari, who was born and raised in Miyako island, are not limited by the rules of French cuisine, and he is particular about local ingredients and offers creative new fare that bring out their finer qualities. We would like guests to fully enjoy the fresh air of the island while facing Miyako island's blue sea, known to be the loveliest in Asia. In the dialect of Miyako island, delicious food is called "nmamunu." Please come to Miyako island and enjoy an encounter with nmamunu at État d'esprit.
---
About Destination Restaurants
Destination Restaurants was conceived based on the idea of creating a recommended restaurant selection by Japanese experts, for people around the world.
The country has a wide variety of climates, and a rich diversity of flora and fauna. The forefront of the restaurant scene has entered an era in which people can enjoy the creativity of chefs that can only be experienced in Japanfs dense natural environment.
Each year, Destination Restaurants will select 10 restaurants to visit.

---