March 18, 2022
Venture firm, nonprofit revitalize Tohoku and beyond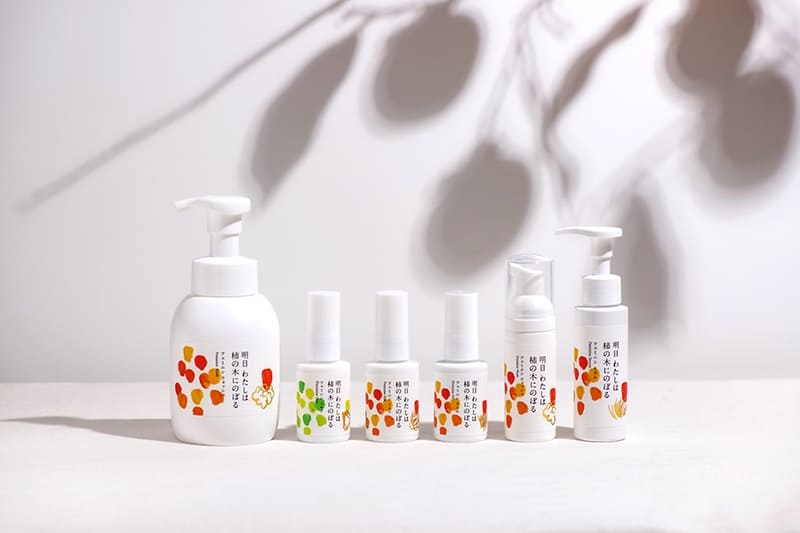 Eleven years have passed since the Great East Japan Earthquake struck the Tohoku region. While many now living outside the most affected area are busy with the various problems the years bring, some people are making the revitalization of the area continuous and sustainable through supporting and running businesses.
The 21st Satoyama Cafe, an online talk event organized by the Japan Times Satoyama Consortium that was held on Feb. 14, invited Miai Kobayashi, CEO of Hitobito Inc., a venture company established in the town of Kunimi in Fukushima Prefecture, and Yosuke Komatsu, representative director of Asuenokibo, a nonprofit organization based in the town of Onagawa in Miyagi Prefecture.
One is an entity that started a new business, and the other aims to support startups and existing small and medium-size companies in the area, but both are committed to solving local issues and using that know-how to address similar issues in other parts of Japan.
Since Komatsu established Asuenokibo in 2013, the nonprofit — whose name means "hope for tomorrow" — has provided entrepreneur and business support to new residents of the town as well as local residents and business owners, and made a number of regional revitalization efforts, including the establishment of the Onagawa Future Center Camass, a co-working and event space, and a program that offers free short stays for people who are considering moving into the town.
One of their projects that was launched in recent years is Venture for Japan, a Japanese version of Venture for America, a fellowship program founded in 2010 that is designed for recent university graduates aspiring to become leaders to gain experience in working for startups. Komatsu explained that the idea for this project came out of a conversation with an owner of a seafood processing company who wanted enthusiastic youths to come and work for him to put some of his new business ideas into action.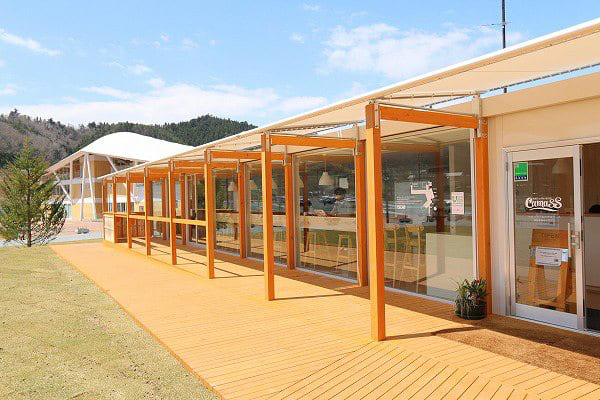 "There are many attractive companies and startups in rural areas having a hard time hiring young talents," he said, adding that university students are frustrated because there are not many ways to find a job other than to follow a conventional job-hunting procedure. Venture for Japan solves two problems at once, not only in Onagawa but also at the national level.
Hitobito solves local issues from a different angle. "There are so many treasures in rural areas whose values are still unnoticed. We discover such things, polish and commercialize them," said Kobayashi. They created a uniquely named organic cosmetic brand, Ashita Watashi wa Kaki no Ki ni Noboru, meaning "tomorrow I will climb a persimmon tree," which makes feminine washes and moisturizers that contain ingredients of persimmon peel.
The town of Kunimi is famous for dried persimmons, but there were two major production issues: Prices had been low since the earthquake, and huge amounts of persimmon skin removed during the production process had been discarded even though research had shown it contains substances that are good for the skin. "In addition, I had always wanted to engage in women's empowerment, and thought it would be good to start from learning about our own body from a health care perspective," Kobayashi said.
The talk session revealed what these two organizations have in common. Both Komatsu and Kobayashi had originally been outsiders to the towns they live and work in now. About a decade ago, they came to the disaster-stricken area as volunteers to offer support in any way they could. "While doing my first job as a volunteer, picking up unbroken dishes at a wedding hall and washing them in a river, I thought that we needed to do more than this — people need businesses to continue their lives," Komatsu said. Kobayashi said she felt helpless working as a government employee in Tokyo, not being able to directly help the victims. "So I went to Fukushima to help clear away debris as a volunteer, only to be struck with a greater sense of helplessness due to the lack of my mental and physical strength. That was when I learned that I would just be getting in the way if I tried to do what I was not good at," she said.
That was how they both set off on journeys of finding how they could help and what was important in helping the recovery and growth of the area. They both stressed that local issues are often discovered through communication with the local people. "For example, I was chatting with a town's official when he mentioned that there are many aged people living on their own who frequently have trouble because they cannot read best-before dates due to their visual loss," Komatsu said, underlining that a detailed description of a challenge like that acquired through communication would have a higher chance of leading to a solution.