September 16, 2022
'Learn locally, think globally' at two unique universities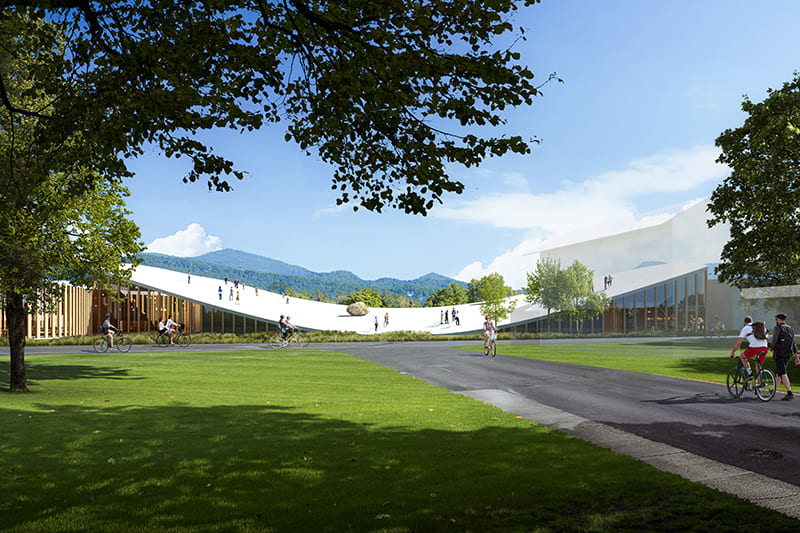 The 24th Satoyama Cafe, held on July 1 by The Japan Times' Sustainable Japan Network, featured two unique universities, Satonova University and Co-Innovation University, that have partnered with more than 20 locations where students can learn through community-based projects and communication with regional stakeholders, staying in one region on a long-term basis.
Ryosuke Nobuoka, the founder of Satonova University, has referred to Co-Innovation University as "the first university in Japan we see as an official competitor." The schools have more similarities than differences, but this also means there are various possibilities for collaboration between them in the future.
The first similarity is that they are both very new. Satonova University was launched in 2018, and Co-Innovation University is currently in the planning stages and plans to open in 2024. Both founders were born in the 1980s and have a shared sense of crisis over urban centralization.
Nobuoka worked as a web director in startups in Tokyo after graduating from a university in Osaka but began to struggle to picture a happy future beyond excessive economic growth. Thinking that a meaning to work and a sustainable future could be found in a small economy, he moved to the town of Ama on Nakanoshima, the second-smallest inhabited island in the Oki Islands in Shimane Prefecture.
"Some people said things like 'Are you dropping out of modern society?' when I decided to leave Tokyo, but actually my world expanded in Ama. Because it is a small community, you meet every constituent — farmers, local government officials, business owners and people who are moving in from other areas — without even trying," he said. "It is a perfect environment to think about how to address regional issues and create a prototype of a new society."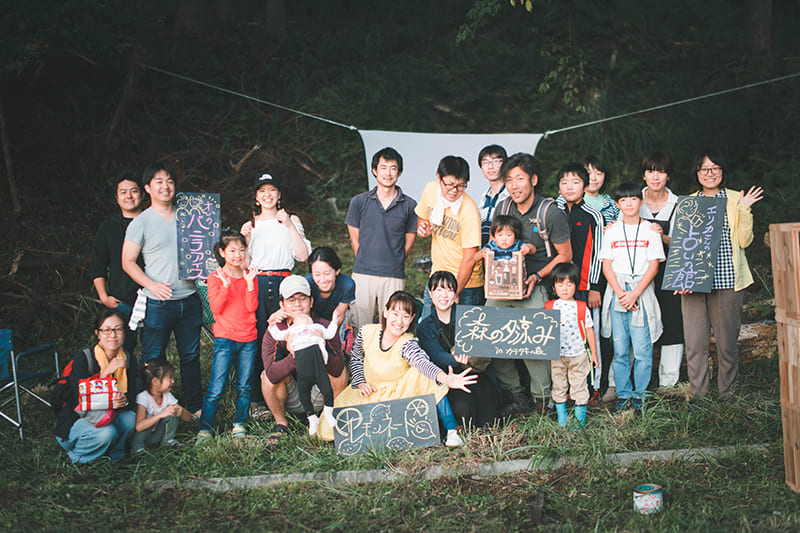 Hironari Inoue, representative director of the foundation to establish Co-Innovation University, was born in the city of Takayama in Gifu Prefecture. Takayama is one of the largest cities in Japan, nearly as big as Tokyo, and more than 90% of its total area is forest. "The challenges of the region have always been the unutilized forest resources and having no universities in the locality. I wanted to address both," he said. Becoming a bureaucrat and then a lawmaker was his initial plan, which he thought would be the quickest way to create a university in the area. But the Great East Japan Earthquake and the subsequent nuclear accident changed his mind. "I keenly felt the importance of bottom-up and autonomous action and management of regions," he said. He returned to his hometown and started working on the first challenge, the utilization of local natural resources, by establishing new local businesses, including a small hydroelectric power generation company, a timber trading company and a trust company, using the knowledge gained through his research on natural energy and finance. Now his plan to establish a university is taking shape.
Another similarity is that both universities do not make students stay on a campus. Co-Innovation University aims to nurture talented people who have the ability to solve issues and transform society. "This can be done by integrating achievements in various academic fields and by strengthening bonds with others across the borders of regions, organizations and positions through the process of repeating the cycle of theory, practice and communication," Inoue said. To achieve that, students need places where they can practice what they are learning and engage other people, which is why the university has partnered with 13 regions across Japan where students can stay after finishing their first year at its campus in Hida Takayama.
Satonova University calls itself a traveling university. Students pick from among the 10 available locations every year, so each student can experience living and working on their own projects in four different regions before they graduate. "They learn from their hands-on experience that what can be done to solve regional issues varies greatly depending on what resources the region has," Nobuoka said.
The major difference between the two universities is whether they have a campus or not. Co-Innovation University is building a spacious campus that will also serve as a new landmark and a center for interaction for the people of Takayama. Having a university in the region is an old dream for Takayama, and having a physical campus is one of the requirements for approval by the Education, Science and Technology Ministry.
Satonova University, on the other hand, does not have a campus, and it currently positions itself as a citizens college, allowing collaboration with various other universities. Last year, Satonova University started collaborating with the online degree course of Niigata Sangyo University, called Managara, and created the Satomana Program, which allows students to use Managara to take subjects that are required for a university degree while they live and carry out projects in their chosen locations.
The session ended with an open possibility for Satonova University and Co-Innovation University to work together, such as through students collaborating in regional projects because some of the regions that the two universities have partnered with overlap.