July 29, 2022
AGC takes on new areas from long-term perspective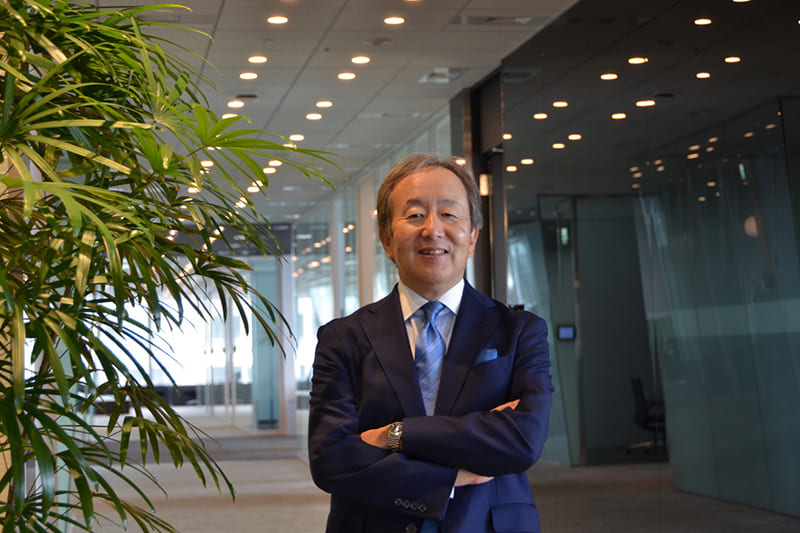 AGC Inc. practices what I call ambidextrous development, in which the company aims to achieve growth by deepening existing businesses and at the same time exploring new business options. AGC's Vice President Shinji Miyaji said that what supports this is a corporate culture of choosing to take up difficult challenges and, by doing so, stimulating innovation to help the company contribute to society. This culture has been passed on since its foundation in 1907.
AGC prioritizes mainly two strategies. The first is business portfolio reforms. AGC initiated a major shift in its business structure in 2015. Currently it operates core business segments that serve as key earners — including glass, chemicals, displays and ceramics — and strategic segments serving as growth engines, including mobility, electronics and life sciences. The strategic segments have been growing steadily. The company expects they will overtake the core segments and represent a larger share of its consolidated operating profit by 2030.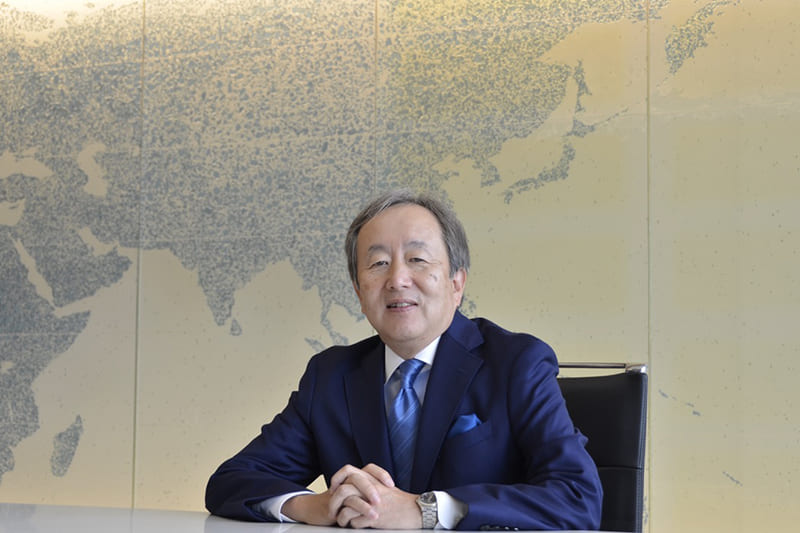 The second strategy is the promotion of sustainability-oriented management. Under this strategy, the company has set the target of achieving net-zero carbon emissions by 2050 as a measure to address climate change and has worked to reduce greenhouse gas emissions through its products and technologies. As examples of specific efforts to achieve this, AGC is working to develop ammonia combustion technology and a shift in fuels to natural gas, as well as increase auxiliary use of electricity, aiming to reduce emissions of carbon dioxide from glass manufacturing.
"If you look at the situation from the global perspective," Miyaji said, "you can see that you need to manufacture materials using methods that have the least impact on the environment and in locations close to where they are consumed."
"As a leader in our industry, we are responsible for developing and introducing energy-saving production technologies to achieve this," he added.
AGC is looking at the possibility of licensing its energy-saving technologies to third parties in the future so that they can find wider use.
The materials industry emits large amounts of greenhouse gases, but its products also are used to conserve the environment and keep our society sound and safe.
For example, the use of architectural insulating glass can directly reduce the consumption of energy for heating in winter. AGC claims such glass can reduce the amount of carbon dioxide emissions by 10 times more than those emitted from its production process.
Furthermore, homes with high insulating performance have only small differences in temperatures between rooms, which helps prevent such health hazards as death from heat shock and lung diseases stemming from condensation, according to the company.
Polyvinyl chloride resin is an indispensable material for building safe and reliable water infrastructure. PVC resin is used, for example, in water and drain pipes, a market segment in which AGC holds the position of the top supplier in Southeast Asia.
The Asahi Glass Foundation, established in 1933, manages a fund of about ¥40 billion ($300 million), making it one of the largest of its kind. For many years, it has financially supported research efforts to find ways to resolve environmental issues.
A materials company generally needs five to 10 years to develop a new product. To develop a new business segment, it needs to initiate a long-term effort with a perspective spanning from 10 to 15 years. That means AGC's business portfolio reforms are yet to be completed. But they are "what we must do, at all costs" along with the effort to take its corporate culture to maturity, Miyaji said.
---
Naonori Kimura
Industrial Growth Platform Inc. (IGPI) Partner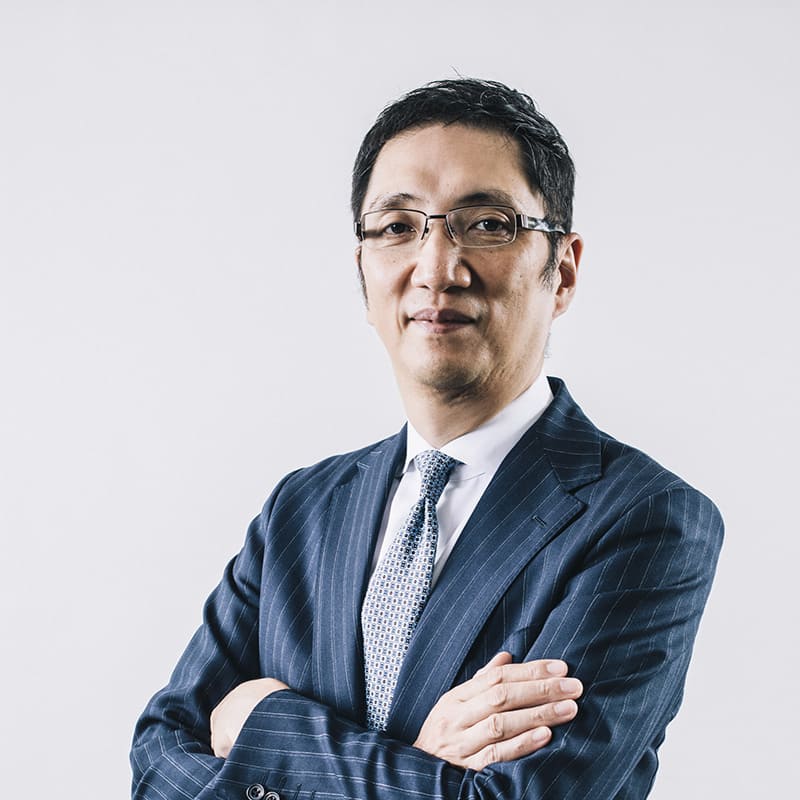 A founding spirit that drives the aggressive pursuit of challenges and change: AGC's founding spirit is summarized in the slogan "Never take the easy way out, but confront difficulties." With this spirit permeating its corporate activities, AGC has been working on two management strategies diligently.
Generally speaking, it is today a company's responsibility to reshuffle its business portfolio in response to changes in the market and to maintain its competitive position. In the case of AGC, however, it is the corporate culture of purely preferring to take up challenges that drives the innovative evolution of its business portfolio. Large companies tend to be biased toward maintaining the status quo, but AGC's view that change is nothing unusual, which is based on its founding spirit, has successfully worked to help it avoid this error. What I call the spirit of "and" can be cited as a symbol of the "confront difficulties" part of the slogan. AGC handles pairs of themes that typically do not sit well with each other straight on — including core segments that serve as main earners versus strategic segments to lead the company in the future, and economic value versus social value — which allows it to make impossible possible. This is sustainability-oriented management for AGC.