June 23, 2023
UCC 'unlocking the power of coffee for a better world'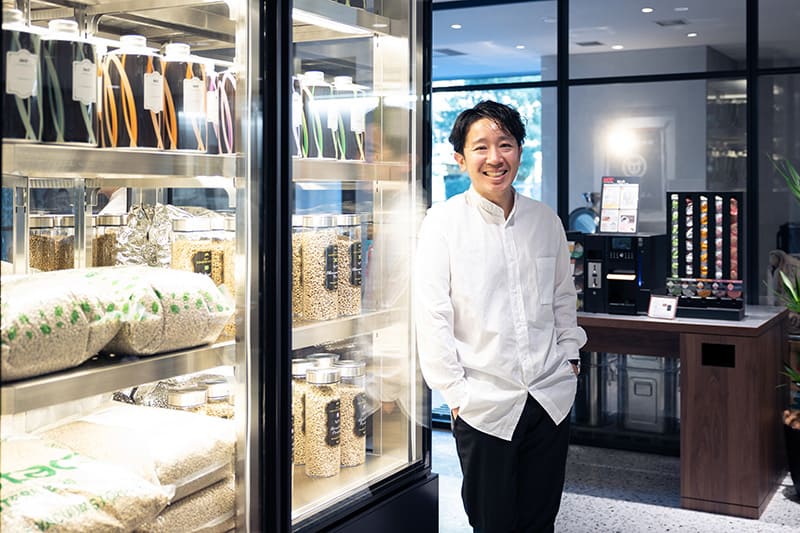 It was the increasingly uncertain business environment triggered by COVID-19 that prompted the UCC group to rethink how its values could be shared with stakeholders to overcome the pandemic.
In October 2021, the 90-year-old Japanese coffee company released its corporate purpose: "Unlocking the power of coffee for a better world." The phrase shows how UCC's belief in coffee and the brew's potential has driven it to the top.
"Since we were established in 1933, we have built expertise in coffee. We do everything we can that is related to coffee," Ryo Satomi, executive vice president of UCC Ueshima Coffee Co., said in a recent interview. But the purpose did not come out of nowhere. It was born amid the struggle in the pandemic.
"We were discussing our business strategies during the pandemic. While it was hard to see the next year or the year after that, we asked ourselves what our real strength is and what are our values that we should not lose even after 10 years from now," Satomi said in the interview, part of a monthly series focusing on sustainable Japanese companies by Naonori Kimura, a partner specializing in corporate reform for the consulting firm Industrial Growth Platform Inc.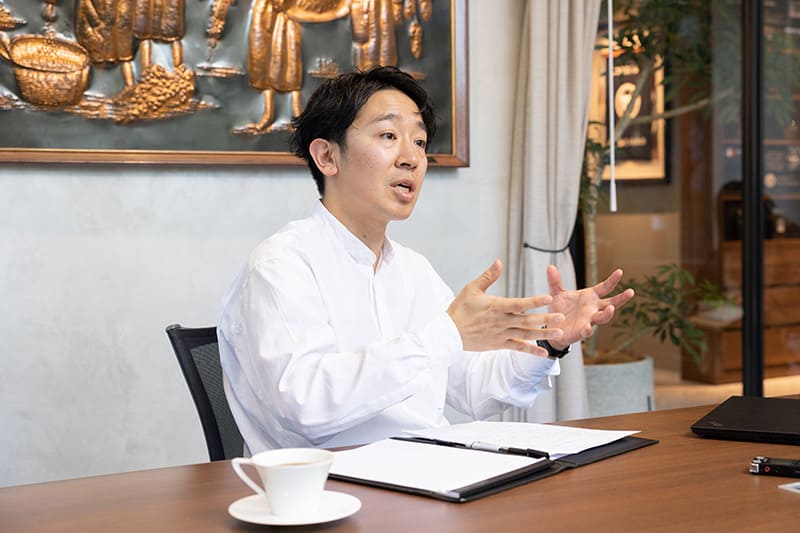 Along with the purpose, UCC summarized its business philosophy and announced its five corporate values, starting with "Focusing on everything about coffee" and continuing to other essentials for the company to run a sustainable business: "Contribution to a global society," "Moving forward with ambition," "Collaboration and co-creation" and "Ethics and responsibility."
The corporate purpose and values released two years ago were based on UCC's founding spirit: "Delivering delicious coffee to as many people as possible, anytime, anywhere."
In 1933, Tadao Ueshima founded the company in Kobe as an importer and wholesaler of coffee beans. The unique company later handled a diverse range of coffee activities, from coffee cultivation in producing countries, procurement of raw materials, research and development, roasting and processing, and sales. In 1969, it became the world's first company to develop canned coffee, which was a big hit in the Japanese market and supported the firm's rapid growth over the following years.
Indeed, its business range is wide throughout its value chain. It cultivates coffee in plantations such as the Blue Mountain Coffee Estate in Jamaica and the Kona Coffee Estate in Hawaii, procures coffee beans from Brazil and Guatemala and roasts them, develops drip coffee machines that can replicate the skills of a barista, and opened the UCC Coffee Academy, Japan's only educational institution specializing in coffee, whose students range from simple coffee lovers to professional brewers who want to open their own coffee houses. UCC also runs the cafe chain Ueshima Coffee, with 88 outlets from Hokkaido to Okinawa offering sandwiches and sweets in addition to various drinks.
UCC Holdings Co., the stock-holding company of UCC Ueshima Coffee and other coffee-related units, had consolidated sales revenue of ¥319.4 billion ($2.2 billion) in the business year that ended in December 2022. It is the top maker of roasted coffee in Japan and the fifth-largest in the world.
In the UCC group, owned by the Ueshima family, many companies are unlisted, including UCC Holdings and UCC Ueshima Coffee, but that does not mean they have little ambition for growth, Satomi said.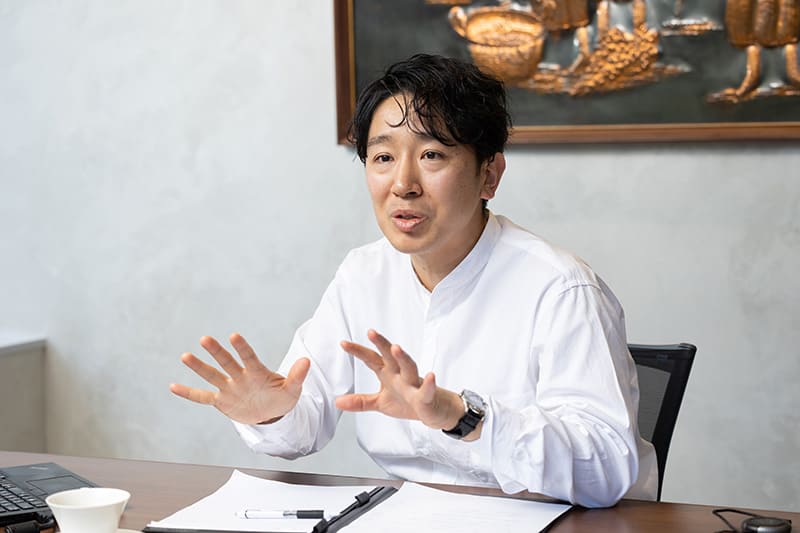 "Although we are unlisted, UCC's can-do spirit is astonishing to me. The first canned coffee in Japan has sold so well, but they have not been satisfied with the success and decided to go to overseas markets," said Satomi, who started with UCC in 2017. In Southeast Asian countries, for example, UCC first opened coffee shops to promote fresh-brewed coffee because what local people drank at that time was either instant coffee or loaded with sugar and condensed milk. As of the end of 2022, the UCC group was present in 22 countries or regions in Asia, Europe and the United States.
Despite its growth, because it handles all kinds of coffee-related businesses it also feels potential risks. First of all, some fundamentals of the business changed, at least temporarily, as the pandemic led to newly remote workers drinking coffee at home rather than in offices and cafes.
Economic factors such as the recent global price rises for coffee beans and fuel, as well as the yen's declines against other major currencies, making items purchased abroad more expensive, have also had negative impacts.
According to the All Japan Coffee Association, an industry organization, coffee consumption in the country slid from 452,903 tons in 2019 to 430,719 tons in 2020, and fell a further 1.6% to 423,706 tons in 2021. The next year, it slightly recovered to 432,875 tons but has not yet fully recovered from the pandemic slump.
Moreover, newly emerging coffee brands are attracting consumers, especially young people. "We have a sense of crisis. Factors that have supported our stable B2B business in Japan are changing because people don't drink coffee outside amid the pandemic. Moreover, when we conducted a survey on favorite coffee brands in Japan, many people in their 50s and 60s said they favored UCC, but people in their 20s and 30s said they preferred Starbucks and Blue Bottle Coffee," Satomi said.
Building brand awareness among consumers by investing in marketing, which global beverage maker Nestle excels at, has been a soft spot for UCC. More than 70% of its current global sales of ¥300 billion are B2B business without UCC name on it, he added.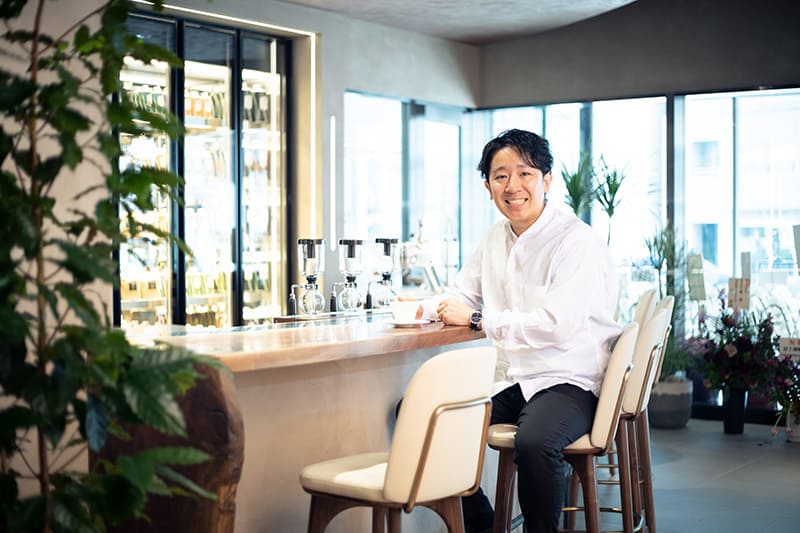 Satomi said another issue to be addressed is UCC's current lack of diversity in its human capital in Japan. UCC Ueshima Coffee aims to raise the number of female managers to 30% by 2030, from the current 10%.
Amid these tough fundamentals, UCC has launched a project to develop a new technology for roasting coffee beans, called "hydrogen roasting."
While a conventional roasting machine burns natural gas, which releases carbon dioxide, UCC works on development and implementation of a hydrogen roasting machine and hydrogen supply system in collaboration with other firms so that the roasting machine can use hydrogen flames, which do not emit any carbon. company's work on the project is supported by the New Energy and Industrial Technology Development Organization, a national research and development agency promoting new technologies in Japan.
In May, the coffee maker said it had jointly applied for a patent on the new technology with Heat Energy Tech Co., which develops and manufactures industrial heat equipment. UCC also offered hydrogen-roasted coffee at the International Media Center (IMC) for the Group of Seven summit meetings in Hiroshima held between May 18 and 22. "We believe that we can show the world Japan's high technology and a successful case of hydrogen usage by providing the coffee at the IMC," a UCC spokesperson quoted a government source in charge of the summit exhibit as saying.
---
Naonori Kimura
Industrial Growth Platform Inc. (IGPI) Partner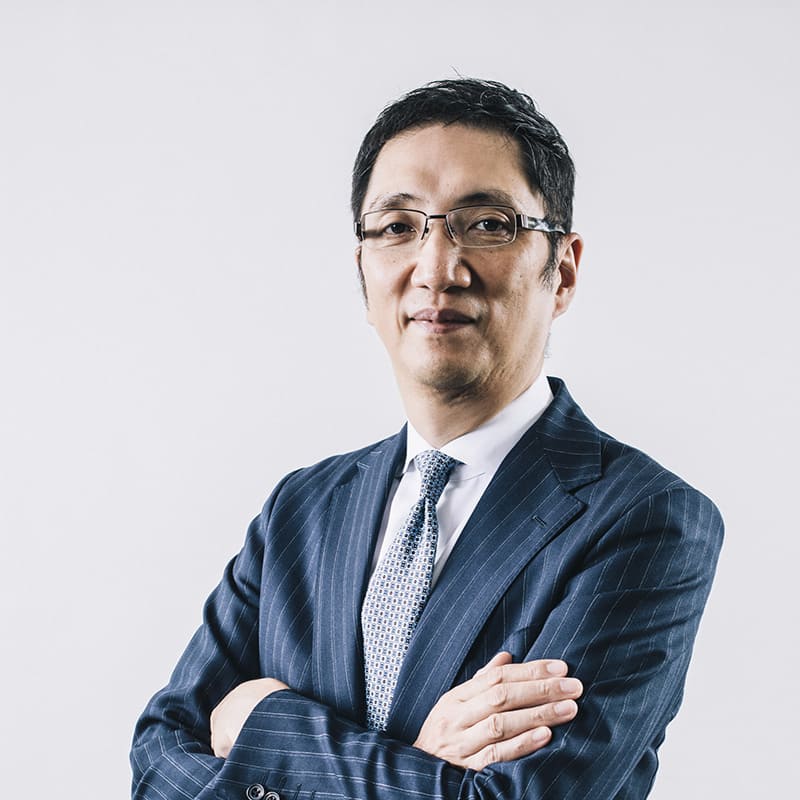 Since its foundation in 1933, the UCC group has grown and expanded based on its founder's spirit of "Delivering delicious coffee to as many people as possible, anytime, anywhere." The group is the only one that comprehensively runs businesses throughout the value chain, from the production of coffee beans to the management of coffee shops in many parts of the world. What drives the company to grow is a can-do spirit based on its founding philosophy, which also led to the development of the world's first canned coffee.
The global spread of the pandemic prompted UCC to send a clear message on "our purpose" and "our values" to all of its stakeholders. The purpose, expressed as "Unlocking the power of coffee for a better world," shows its strong love for coffee, and the values, summarized in five points, show its spirit of taking on new challenges, which is part of the founder's philosophy.
The group also takes an active role on sustainability issues by conducting business in ways that benefit nature, developing drastically new technologies such as roasting coffee beans with hydrogen heat, and considering human rights. As Ryo Satomi, the executive vice president of UCC Ueshima Coffee Co., said in the interview, it will continue to invest in coffee and further explore coffee for the future. I believe all the workers at UCC will continue to feel united, collaborate and provide new additional value to the world with their love of coffee and spirit of accepting challenges.