October 14, 2022
Enhancing recycling – How FPCO turned disposable trays into a valuable resource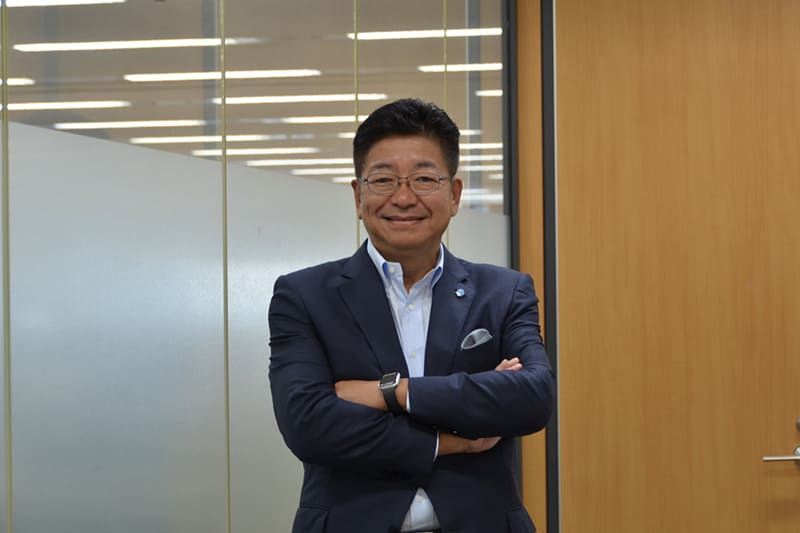 What drove FP Corp. to establish its own recycling system for foam food trays earlier than any of its competitors was a strong sense of crisis that the waste issue could push the company out of business. As a result, the largest food tray maker in Japan started recycling, which has made its business sustainable for more than three decades.
FPCO's first turning point was in 1990, when McDonald's decided to stop using clamshell-style foam containers. The giant U.S. fast-food chain announced it would switch to paper wrappers, since the containers littering the beaches in Los Angeles and elsewhere had triggered consumer boycotts of its hamburgers. The consumer movements and pressure from environmentalists stunned Yasuhiro Komatsu, the founder of FPCO and its president at the time, who visited the United States every year to check U.S. supermarket chains and learn from them, as many Japanese retailers did at that time. "The founder had a sense of crisis after McDonald's made the decision. He announced that FPCO would start recycling its foam trays before deciding how to do it," said FPCO Chairman and Representative Director Morimasa Sato.
Komatsu's sense of crisis also stemmed from the problem of rising waste in Japan. Since postwar economic growth had led to increasing amounts of garbage that troubled policymakers in Tokyo, the founder feared that the issue would bring similar criticism against food tray makers in Japan.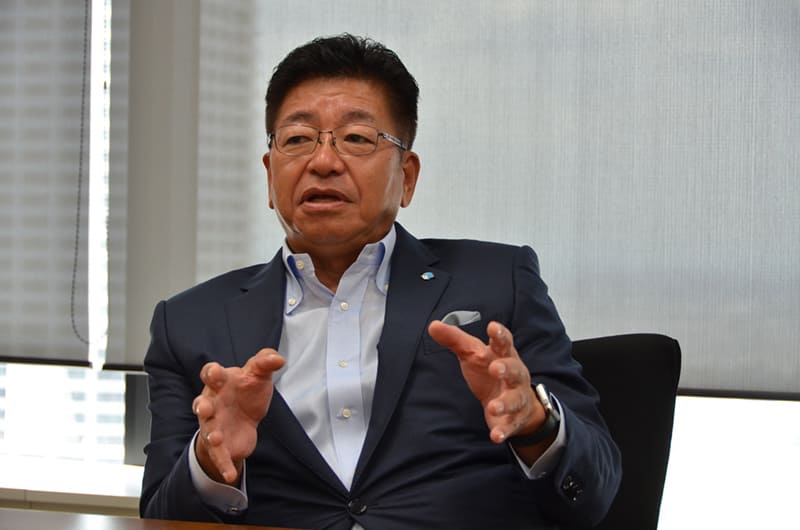 The Hiroshima-based FPCO took quick action. The founder swiftly requested six supermarket outlets in Hiroshima and Osaka Prefecture to set up recycling bins where consumers could dispose of used foam trays for recycling. That decision led to an unexpected outcome. The bins not only collected trays, but those outlets attracted more consumers than other supermarket chains, Sato said. The popular system encouraged more outlets to place recycling boxes at their entrances. Two years later, FPCO developed foam trays made from collected ones, named Eco Trays. The country's recycling laws, which took effect later in the 1990s, further supported the recycling trend.
The second turning point for FPCO was when one of Japan's largest retailing chains decided to introduce the Eco Trays at all its stores. "The decision accelerated recycling movements," Sato said. The company later started recycling clear plastic packages and PET bottles as well.
The increase in the number of recycled trays and compacting the trays for easier transportation after white trays were separated from colored ones helped the recycling business to start making money. As of this March, FPCO had recycling bins at about 10,000 outlets. Still, the number of collected trays accounts for a mere 40% of its products, which Sato aims to boost in the future.
He said the recycling system is supported by four parties: supermarkets, consumers, wholesalers and FPCO itself. Supermarkets not only set up recycling bins but replace the plastic bags inside when they fill up with disposed trays. Consumers rinse used trays and bring them to recycling boxes. Wholesalers pick up the trays when they bring new containers to supermarkets. FPCO collects the used trays from wholesalers when it provides them with new ones. "Without their efforts, FPCO couldn't have continued the recycling system," Sato said.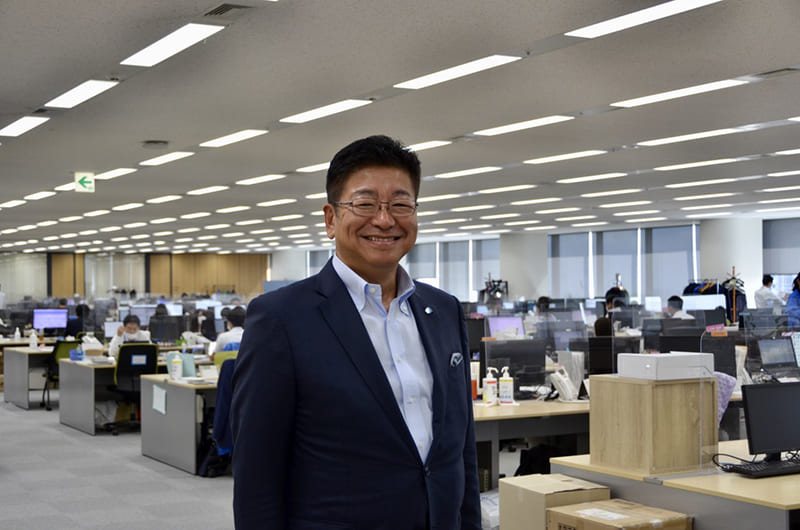 Another factor that makes the food tray maker sustainable is its trust in its workers. For example, FPCO has hired people with intellectual disabilities because they have a special ability to precisely sort white from colored containers. "We hire them not because we have to, but because they have a talent for the job," Sato said.
While the company's competitiveness comes from producing and transporting food trays, its corporate purpose is to establish a better environment for its workers. "I believe sustainable management is to not stop the cycle — distributing our profits, investing them to create a better environment for workers, and making their power the source of our competitiveness," he said. "I want workers to get rewarded for their efforts every year and feel they want to work here forever."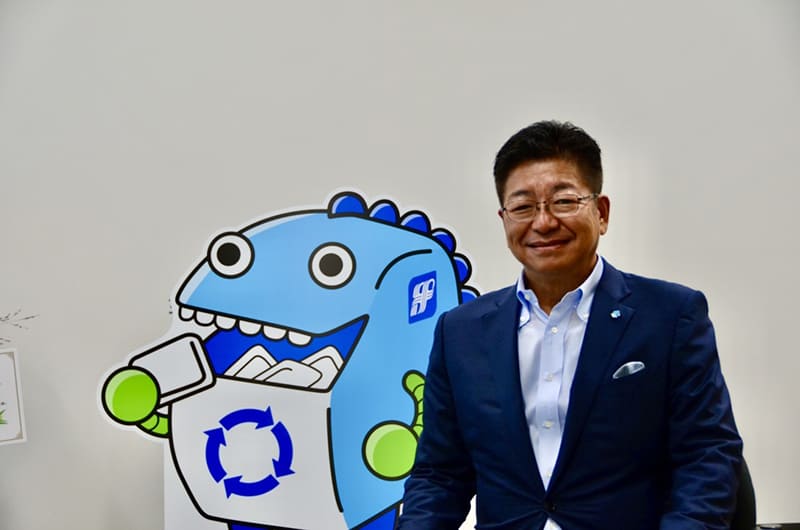 ---
Naonori Kimura
Industrial Growth Platform Inc. (IGPI) Partner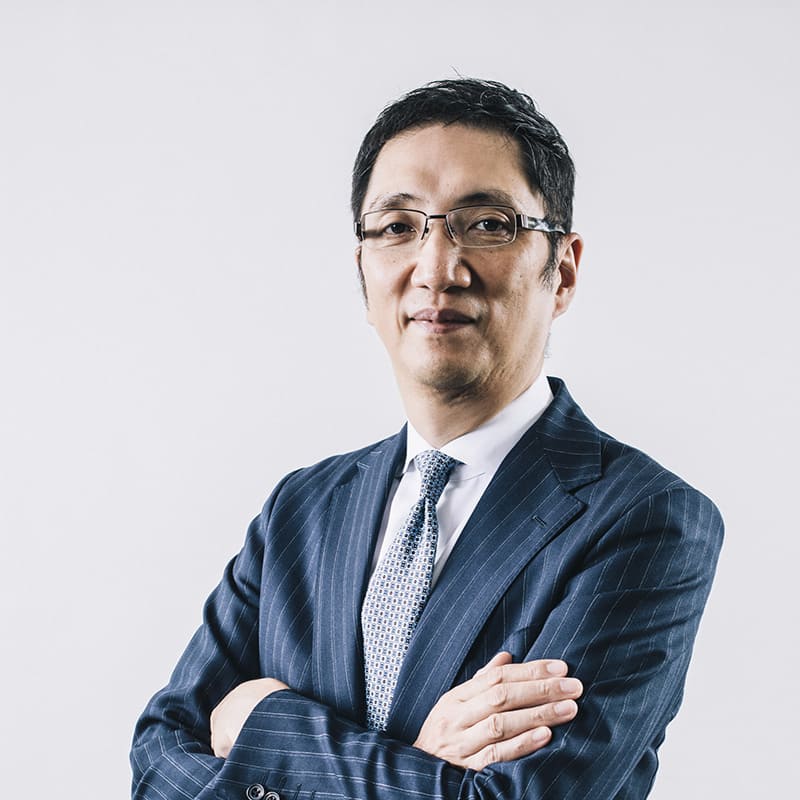 Since FP Corp. started recycling food trays in 1990, it has established a firm position in the business with its recycled Eco Trays. Although recycling is a very common activity in today's business world, it was a bold step with high uncertainty at that time, requiring partnerships with many parties such as retailers and transporters to complete the whole system. Lacking strong leadership with a vision for the future, this business activity would not have been successful.
As Sato emphasized, "workers play the leading part in the company." The company efficiently uses various human resources and aims to create additional value as a company by actively investing in a comfortable working environment. The source of FPCO's sustainable management is to have many workers think, "It is good to work at FPCO."
I expect the company to develop a new recycling society in cooperation with workers and customers without pursuing extreme growth, an approach that Sato described as "tree-ring management."