August 31, 2020
Possible tech for more viable recycling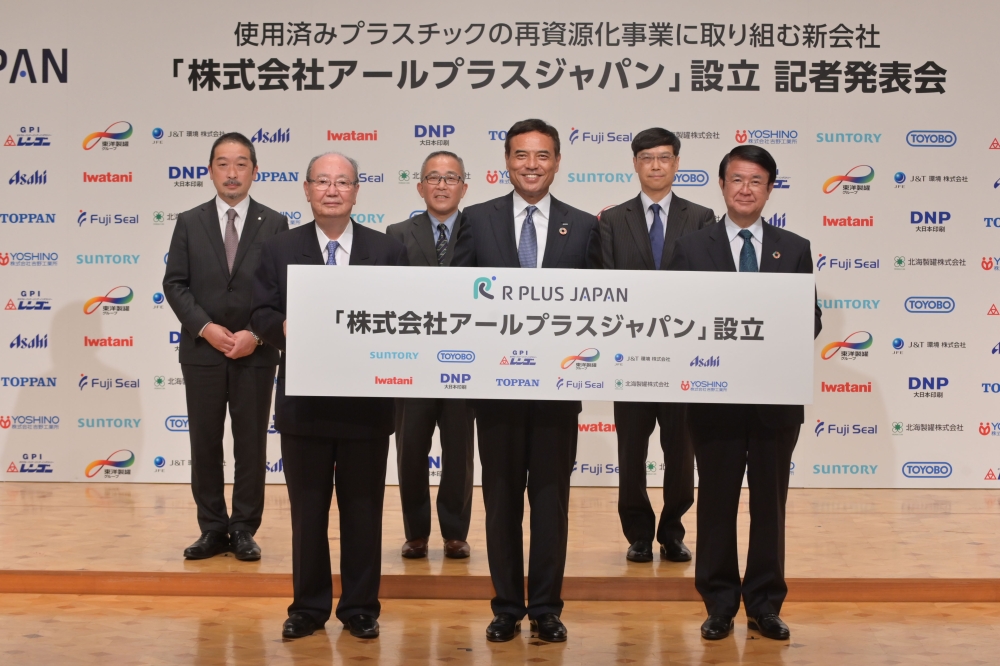 More than half of the total output of plastic waste in Japan is currently used for thermal recycling. A new joint venture company, R Plus Japan Ltd., consisted of 12 cross-industry companies within the plastic supply chain, aims to introduce a new and more sustainable way of recycling that makes it possible to turn used plastics into plastic products again, as many times as possible.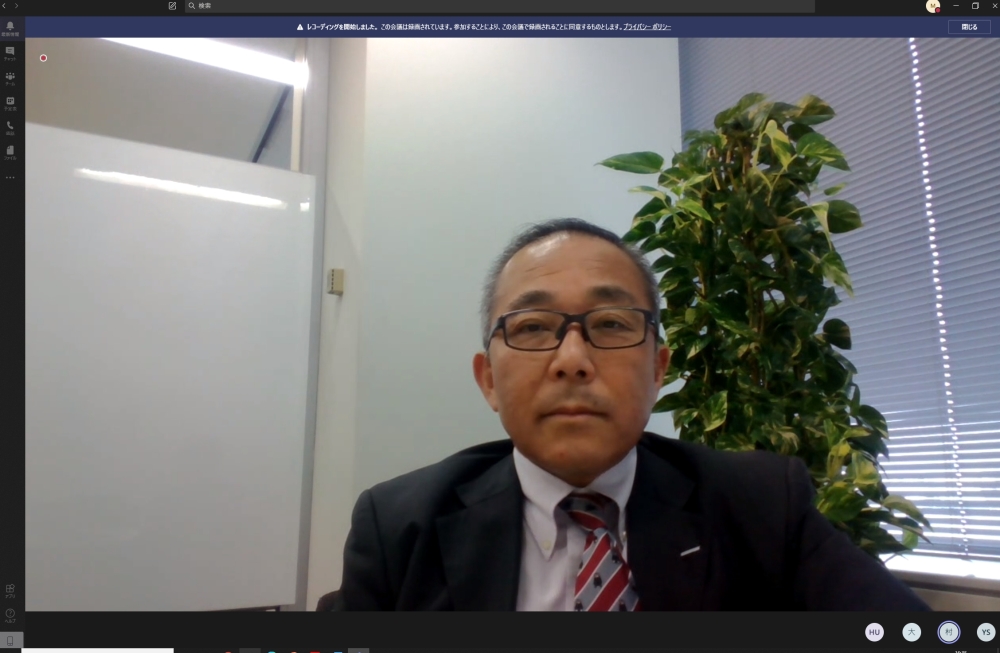 "All participating parties shared exactly the same will to solve plastic issues. Dozens more companies contacted us to inquire about R Plus Japan or how to join it after the online press conference held on June 30 announcing its establishment," said Tsunehiko Yokoi, who heads the new company, in an online interview with The Japan Times on July 21.
Yokoi is also an executive officer of Suntory Monozukuri Expert Ltd., a subsidiary of major Japanese beverage producer and distributor Suntory Holdings Ltd.
R Plus Japan will invest in and collaborate in the research and development of cutting-edge Plas-TCat recycling technology led by U.S.-based sustainable technology company Anellotech Inc.
"The basic idea of this technology derived from Anellotech's Bio-TCat technology developed in collaboration with Suntory since 2012 to make PET (polyethylene terephthalate) bottles from wood chips using catalytic reaction," Yokoi explained.
"During the course of the collaboration between Anellotech and Suntory on making plant-based PET bottles, we found a possibility of developing a technology to recycle used plastics more efficiently and with less environmental burden," he said.
Unlike the existing multistep processes of chemical recycling used plastics that start with liquefying plastics back into oil, this new technology uses catalytic reactions to convert used plastics of various kinds into chemical substances such as benzene, toluene and xylene (BTX), ethylene and propylene, which can then be used to make new plastics in a one-step process.
With this technology, plastic products that have been littered, landfilled or incinerated can be made into plastics again. Thermal recovery is one way of recycling plastics, but once burned, the life of the plastics end there.
However, the new technology can create an infinite circulation of the material that has benefited human life not just with convenience, but with multiple functions, including sanitation and preservation. Yokoi explained that even mixed, unclean plastic waste collected from the ocean or streets can be recycled using this technology.
Anellotech's founder, President and CEO David Sudolsky said in a video message during the news conference, "Together with R Plus Japan, we look forward to advancing this exciting technology to help eliminate plastics in our oceans and make for a better, more sustainable world."
Meanwhile, Yokoi told The Japan Times that there is a major challenge to overcome. "We need enough data about what kind of plastic materials and how much of each of them are disposed of in Japan to optimize the catalyst for Japan's plastic waste," he said.
This is exactly why a joint collaboration of various companies throughout the plastics value chain, from raw material manufacturers, packaging suppliers, beverage companies to recycling companies, is necessary. "Suntory knows little about the makeup of Japan's plastic waste, but J&T Recycling Corp., one of the 12 companies that invested in R Plus Japan, can help gather necessary information in this field," Yokoi said.
"To develop and commercialize this technology, efforts made by only a part of the value chain are not sufficient. Engagement of the whole value chain, with each company providing useful information from its own position and playing its role in the collaboration is a must," he said.
Once necessary information for the creation of a catalyst is gathered, and the basic research and first-phase development at Anellotech's lab in New York state is complete, the technology will be ready for larger scale experiments. "There is a 30-meter-high pilot plant for the development of the bio-PET technology in Texas. Part of it will be converted into a plant for demonstrating the technology of recycling used plastic waste," Yokoi explained.
R Plus Japan aims to complete the experiments by the end of 2023. "We will use the data accumulated from the experiments in building a plant in Japan that we plan to start designing from 2024. After test operations, we plan to go into commercial operation from 2027," Yokoi said.
Just as important as the development of the recycling technology is the efficient collection of used plastics. "We will collaborate not only within the private sector, but also with the government to think of how to improve the collection method while we work on the recycling technology," said Yokoi. He also showed his enthusiasm for expanding the use of this technology internationally after creating a successful model in Japan to contribute to solving the global plastic waste issue.