June 17, 2020
Work toward sustainability recognized with awards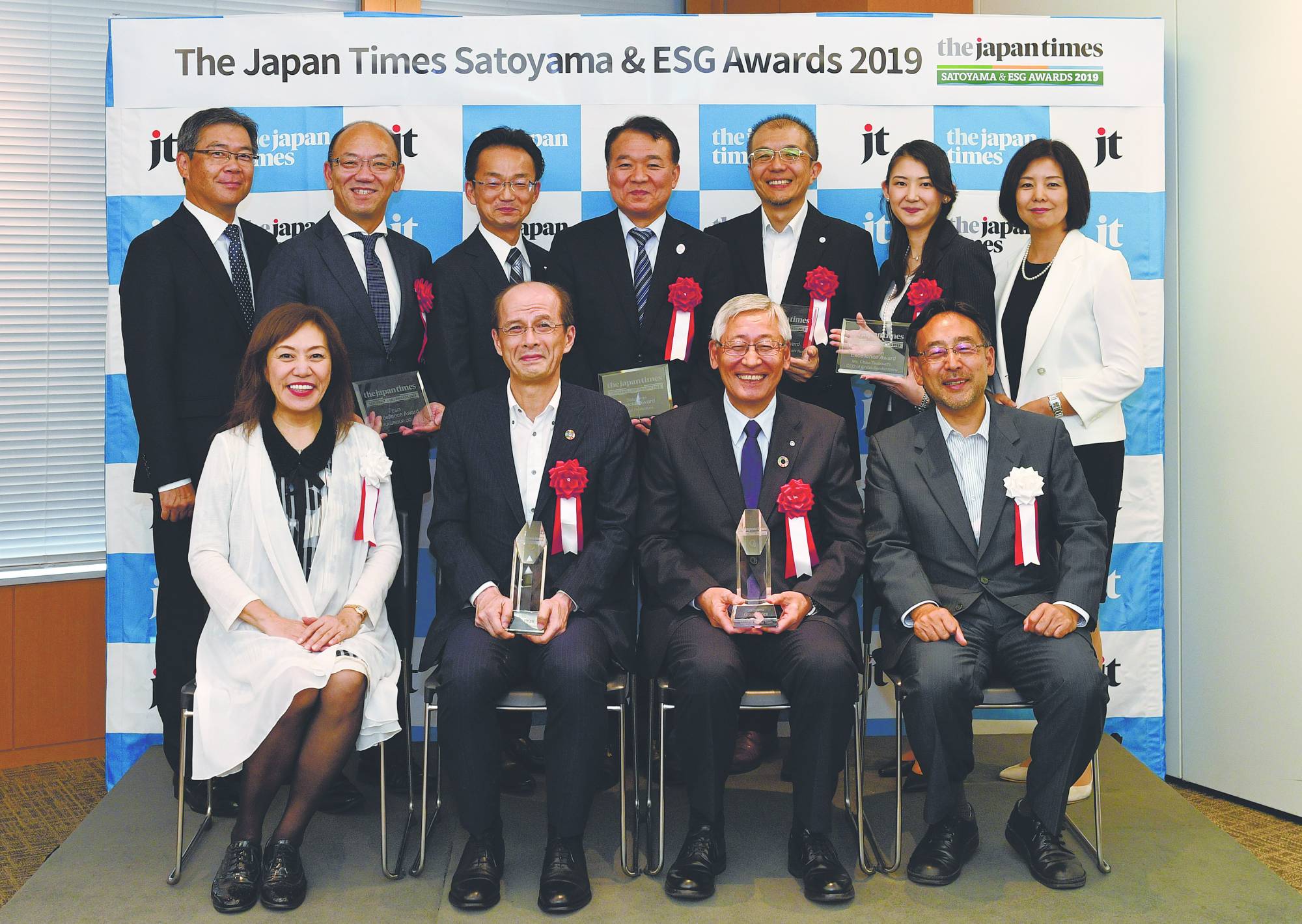 The Japan Times launched the ESG Consortium in 2018 to help disseminate English information of engaged parties by covering their activities and organizing symposiums among other supportive measures. ESG stands for "environmental, social and governance." These factors are increasingly considered essential for corporate management and activities as investors place more importance on these nonfinancial factors.
The consortium, jointly with the company's Satoyama Consortium, established The Japan Times Satoyama & ESG Awards last year with the aim of showcasing successful undertakings of organizations and creating opportunities for exchange among relevant parties.
In September 2019, the two consortiums hosted an inaugural awards ceremony in Tokyo to recognize seven parties for their activities and contributions.
In the ESG field, the Government Pension Investment Fund (GPIF) was chosen as the Grand Prize winner, while Marui Group Co. and FP Corp. (FPCO) received the Excellence Award. (Note: Winners' comments are below this story.)
The judges were Michiyo Morisawa, Japan head of the Principles for Responsible Investment (PRI) and CDP (formerly the Carbon Disclosure Project); Takatoshi Kato, adviser of the Japan Center for International Finance; Ken Shibusawa, chairman of Commons Asset Management Inc.; and Naonori Kimura, partner and managing director at Industrial Growth Platform Inc.
As the world's largest pension fund, GPIF has played a key role in promoting ESG investment in Japan after it signed the PRI in 2015 — a global initiative to advance responsible investment.
The judges said the organization has prompted information disclosure among companies and encouraged active communication between investors and firms. They also noted that GPIF's initiatives have "contributed to the improvement of sustainability and in value for the capital market," and "led the rapid expansion of ESG investment in Japan."
Marui Group was recognized by the judges as "a model company" for implementing ESG elements in its management.
The major retail chain incorporates "inclusion" into the core of its daily business operation and future business strategy. It promotes the forward-looking Co-Creation Sustainability Management, which incorporates the environment, resolution of social issues and efforts on governance.
Leading food tray container manufacturer FPCO has been incorporating ESG efforts into its core business and daily operation for more than 25 years.
In 1990, the company started a system of collecting used food trays and using the recycled materials to create environmentally friendly products.
"The firm has succeeded in establishing its own collection networks across the country and helped spread environmentally friendly recycling efforts," the judges said.
The Japan Times is planning to announce this year's recipients and hold a second awards ceremony later this year.
---
ESG: Grand Prize winner
Government Pension Investment Fund
We are greatly honored to receive the inaugural Japan Times Satoyama & ESG Awards in the ESG (environmental, social and governance) category.
The Government Pension Investment Fund is committed to ESG activities, which we hope will contribute to the sustainability of the capital market, and further to the stability of the public pension system.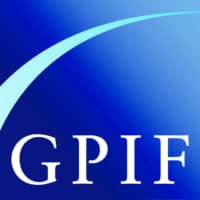 Without the support and understanding from various stakeholders, including the pension beneficiaries, portfolio companies and the asset management industry, it would not have been possible to continue our activities. It will be a long journey, but better capitalizing on this opportunity, we will continue to strive for a sustainable society.
ESG: Excellence Award winner
Marui Group Co.
Marui Group Co. promotes what we call Co-Creation Sustainability Management. With this policy, we aim to bring about an inclusive and flourishing society where all people can experience happiness. One example of this initiative can be observed at Hakata Marui, opened in 2016, which houses eating establishments on its first and second floors, with inclusiveness in mind. This floor layout enables many more customers to visit this location. It was realized through the co-creation efforts with more than 15,000 of our customers.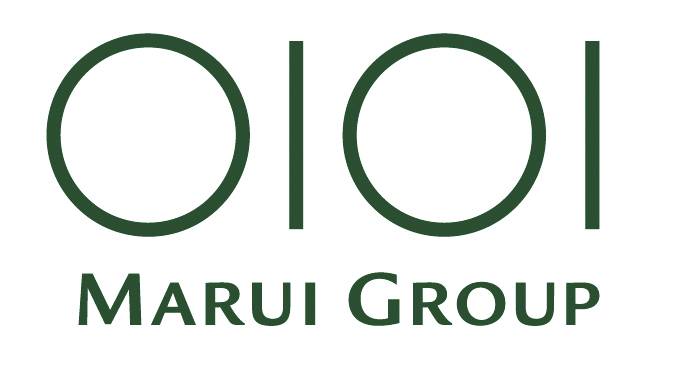 Another collaboration with our customers led us to create what are dubbed Rakuchin Kirei Shoes, featuring a total of 16 sizes, from 19.5 to 27 centimeters, covering women's shoe sizes. This brand has sold more than 4 million pairs.
We are determined to increase our corporate value through expanding happiness for all, including future generations, with business based on co-creation.
ESG: Excellence Award winner
FP Corp.
We started our system of collecting used trays in 1990 at storefronts of six supermarkets. Thanks to the increasing understanding and cooperation of consumers, the number of collection locations for this initiative has grown to more than 9,200. We can say this has gained a foothold as a social infrastructure that is part of recycling efforts in each region.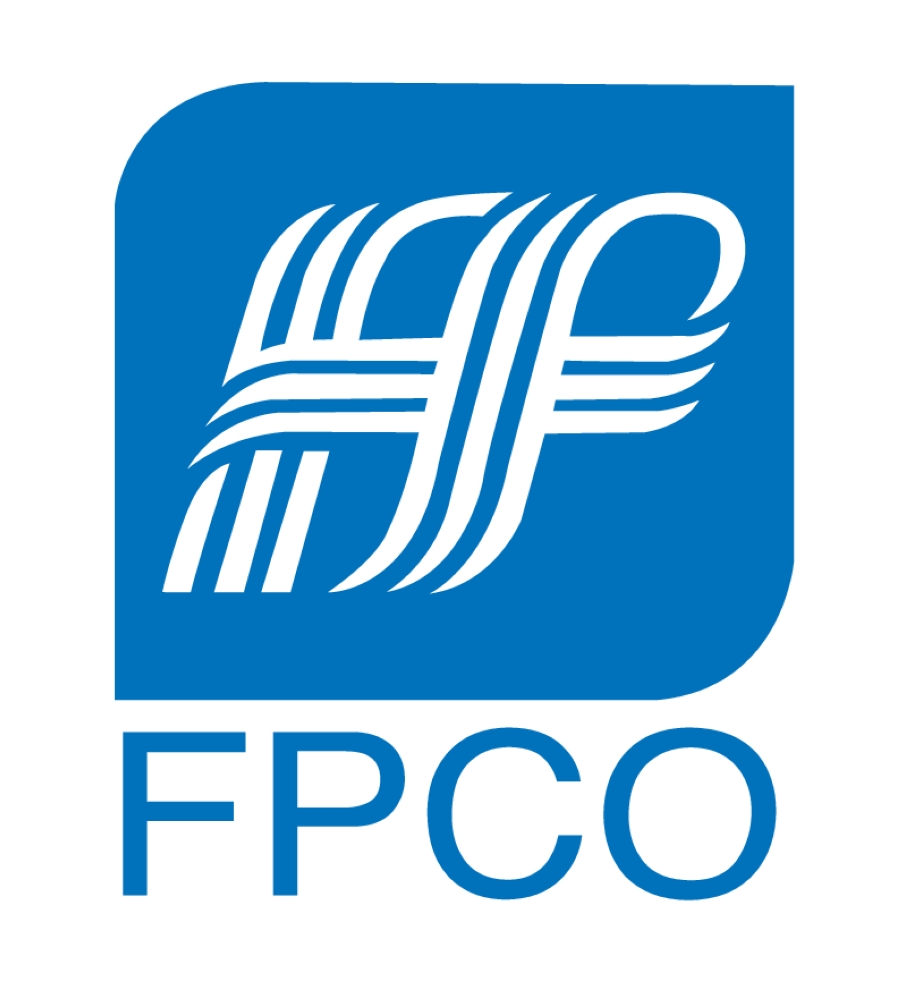 We'd like to let more consumers know that plastic food trays and bottles that can be recycled and reused are valuable resources. We are also accelerating efforts on our "Tray to Tray" and "Bottle to Tray" circular recycling programs and employment of workers with disabilities.
FP Corp. aims to realize recycle-oriented communities and a sustainable society.