February 17, 2023
Forum: Adapting to global rules on ESG disclosure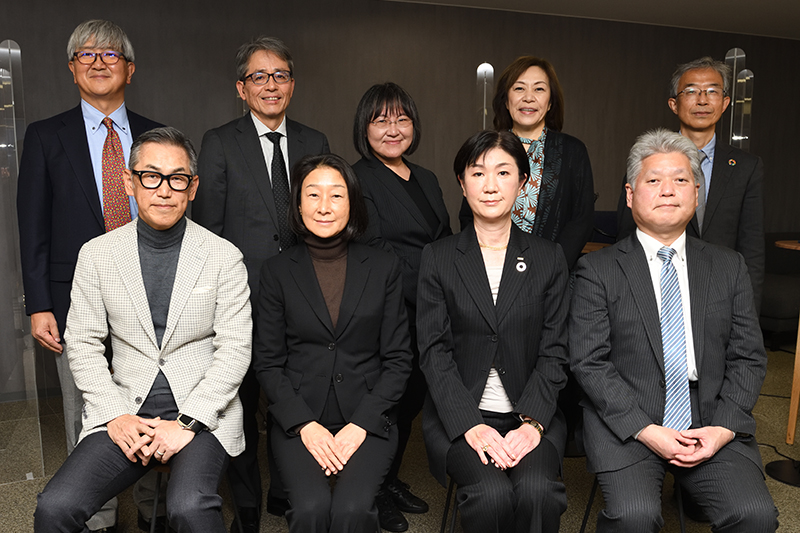 What do companies need to do in the face of increasing global calls for them to disclose information related to environmental, social and governance (ESG) factors in their business operations? To deepen understanding of the latest trends, two global institutes held a forum on Jan. 25 on new sustainability-related disclosures.
The forum, conducted by the U.N.-supported bodies Global Compact Network Japan (GCNJ) and Principles for Responsible Investment (PRI), started with two keynote speeches on new global sustainability disclosure standards that are currently under discussion, followed by a panel discussion on what companies will be required to do and what investors want them to do amid the fast-moving changes.
A global move toward issuing accurate and mutually comparable ESG-related disclosure standards across companies and countries is accelerating, since the current multiple frameworks confuse investors and other stakeholders. The International Sustainability Standards Board (ISSB), an independent body established in 2021, plans to release the final version of the global disclosure rules in the first half of this year. Its Japanese unit, the Sustainability Standards Board of Japan (SSBJ), is developing the domestic version based on the global baseline.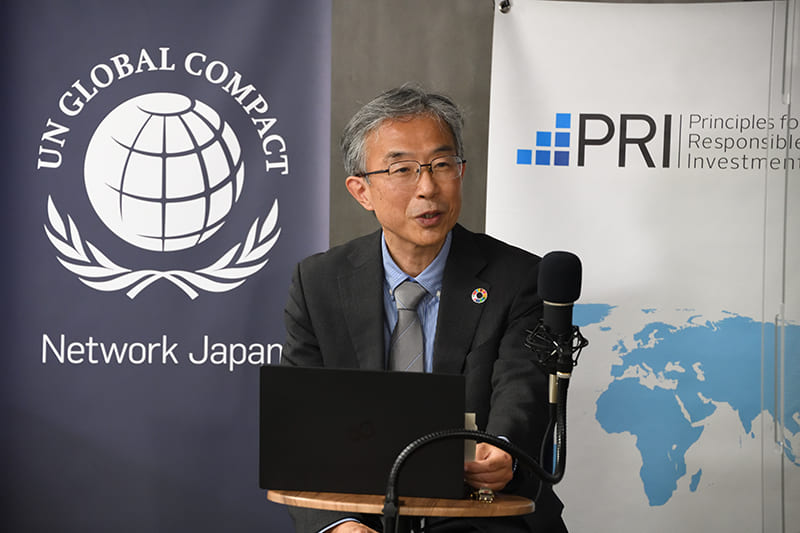 The forum also featured a panel discussion involving two Japanese companies that are responsive on ESG-related reporting and two institutional investors that are closely watching the disclosure trends.
One of the two firms, the retail company Marui Group Co., said its management focuses on dialogue with all types of stakeholders: customers, investors, business partners, local communities, workers and future generations. For such interactions, disclosing financial and nonfinancial factors in uniform ways is important. "Without high transparency, dialogues with stakeholders would be meaningless," said Hirotsugu Kato, Marui's director, managing executive officer and chief financial officer in charge of investor relations, finance, sustainability and ESG promotion.
The other company, KDDI Corp., also said transparency and timely disclosure is necessary to win the trust of all stakeholders. The telecommunications firm said it now has a financial reward system for executives and employees that is linked to how they achieve their key performance indicators (KPIs), including ESG-related ones. "In that sense, all workers are very conscious of ESG-related business management," said Nanae Saishoji, an executive officer, deputy chief senior director of the corporate sector and chief director of sustainability business promotion for KDDI.
As for the current global move to require ESG-related disclosure, Kato said that Marui has been ready for the trend, but that the hard part is predicting business opportunities because there is a time gap between the corporate risks that are affected by climate change and the future opportunities that will have an impact on earnings.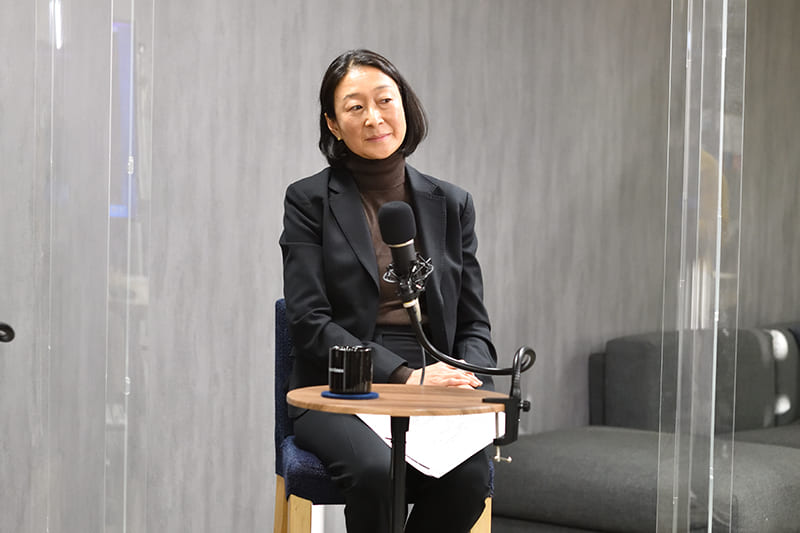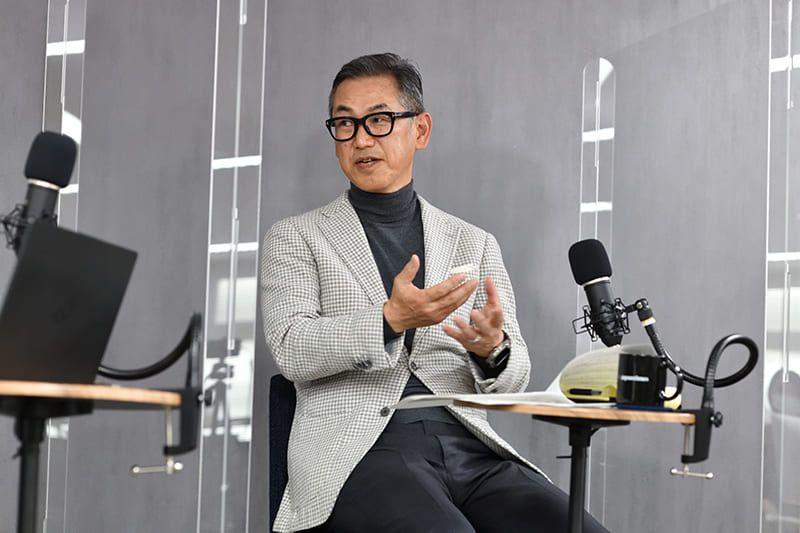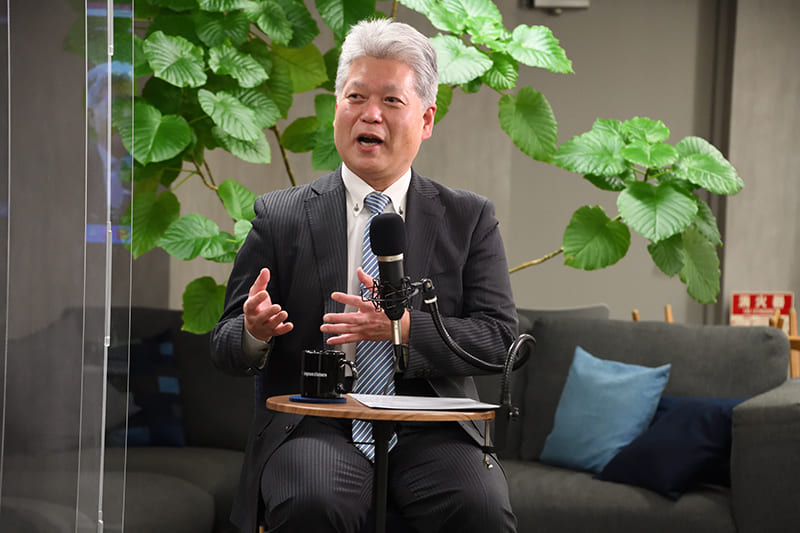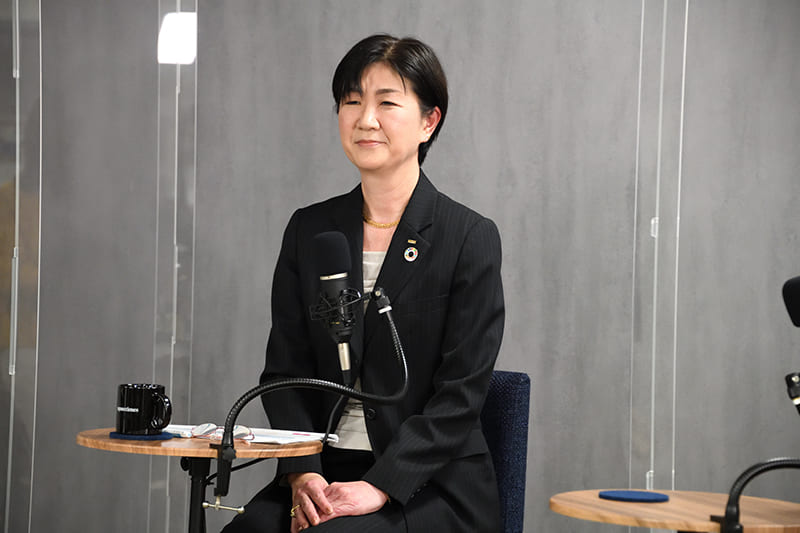 Saishoji also welcomed the trend toward sustainability disclosure rules being standardized. "But at the same time, it is necessary for companies to have some discretion" in disclosure regulations, she said.
When the moderator, Takasaki City University of Economics President Takeshi Mizuguchi, asked Shizuko Ohmi, JP Morgan Asset Management's head of investment stewardship for Japan, abut investor reactions to the ISSB and SSBJ's standardizing ESG-related disclosure rules, she hailed the moves. "There are so many listed companies [in Japan] that have not yet disclosed information related to ESG and sustainability," Ohmi said. Moreover, although the U.S. asset management firm is willing to invest not only in big-name companies but also fast-growing startups, the importance of disclosing data contributing to a sustainable society has not been shared within the firms in many cases.
"If the new standards help the companies to disclose their basic information, such as their governance and risk management, and if corporate leaders realize the significance of the issue and respond to what is needed in the business circumstances, that will create a constructive cycle in the companies," she said.
Katsuya Kikuchi, associate director and head of the responsible investment department for Tokio Marine Asset Management Co., said standardized global disclosure rules would not only support corporate reporting but also help investors to evaluate corporate values, which would be a positive factor for their valuations. He also said such disclosure standards are helpful for institutional investors because they are under increasing pressure from asset owners to disclose more detailed data, such as those on greenhouse gases, of companies in their portfolios.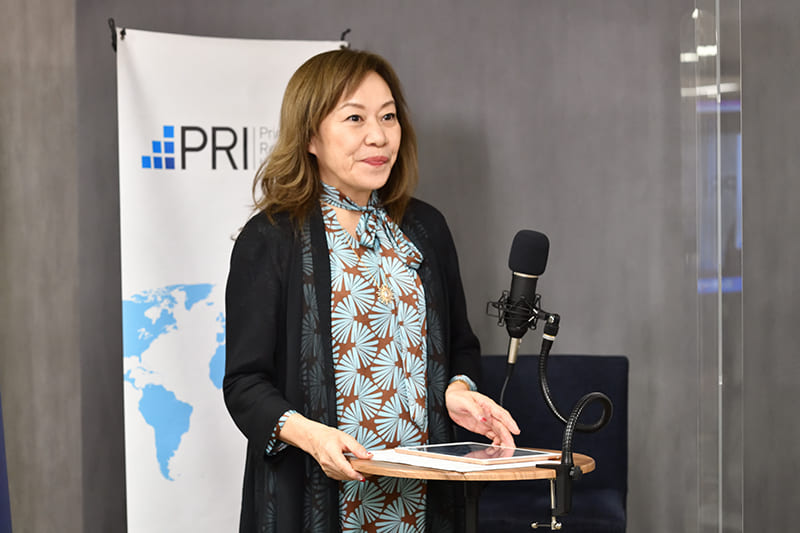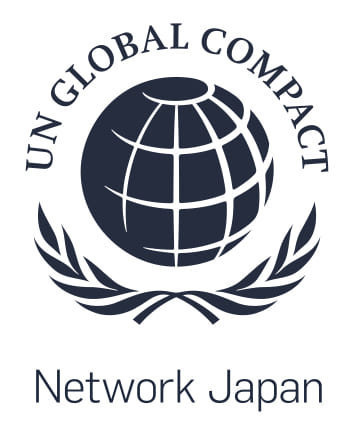 When the moderator asked the two companies to comment on the trend toward making rules on disclosure, Marui's Kato said he hopes that active sustainability-related disclosure will raise investors' reputations, and that additionally there will be positive side effects on the company's business and management. "I believe such disclosure will urge the company to reform itself, and that is very important," Kato said. The disclosure requirements will prompt companies to make clear their corporate purpose during the process of making their tacit knowledge explicit. "If the new rules help companies to create energy and accelerate their growth, it will be a tremendous benefit for them as well as investors," Kato said.
When moderator Mizuguchi raised the question of whether countries' different systems, such as on corporate recruiting, affect investors' ESG-related evaluations, Ohmi said JP Morgan Asset Management has its own globally shared framework to gauge companies' ESG factors. Since Japanese firms' scores on human capital tend to be lower than others in the framework, despite their efforts to work on diversity, it checks Japanese companies' policies for improving the current situation, she said.
Marui's Kato and KDDI's Saishoji said they would welcome stricter standards set by the global bodies. "That would prevent Japanese companies from becoming more like Galapagos Island," Kato said. Saishoji added, "It is easier for a company to reform itself with pressure from outside" because internal voices calling for reform can be drowned out and not lead to rapid changes.
Kikuchi from Tokio Marine said that what is important is to consider what kind of human capital really helps to elevate an enterprise's values. If the global rule-setting bodies conclude that there are certain common elements in the data and gather examples that can back this up, that would be helpful in developing disclosure standards. Kikuchi also said it is no longer rational for Japanese companies to ignore overseas investors, who account for a significant part of their overall shareholders.
Answering the moderator's last question, about the ongoing global political polarization and its possible impact on cooperation for sustainability disclosure, Kato said: "Even though the world is being divided, corporate intangible assets are becoming more and more important for their disclosure, and the economic trend will not change. In this sense, the need for global standards remains intact." Saishoji agreed, saying, "Nonfinancial value is ever more important under the situations that are hard to foresee." Ohmi said JP Morgan Asset Management's system of corporate evaluation remains unchanged amid the political anxiety: "Currently, I see no retreat in our global study, research and engagement activities." Kikuchi said the important point is to know that intangible assets are coming to have greater meaning for companies. "To keep on raising the corporate values amid the uncertain situations, we should understand how powerful intangible assets are, how much they are being accumulated and how to maximize them," Kikuchi said. "Since Japanese companies no longer have operations only in Japan, it is more and more important for them to keep a global viewpoint."
---
Aiming to highlight issues related to a sustainable society, The Japan Times gave its support to this event by becoming a media sponsor.
---
Disclosures will help profit potential
In the first keynote speech for the sustainability disclosure forum, Hiroshi Komori, a member of the International Sustainability Standards Board (ISSB), emphasized that the most important purpose of the planned new standards is to support companies so that they can fully demonstrate their growth potential to international investors.
"What investors are focusing on is companies' profit potential of their main business," Komori said, adding that disclosure itself should not be their final goal. "Without the potential, there is no need for investors to analyze the disclosed data."
Komori started by explaining the timeline for the upcoming new global sustainability disclosure standards. After the international standards-setting board finishes receiving feedback from companies and investors on drafts released in March 2022, the ISSB plans to issue by June the final versions of the two proposed standards: one on climate, called S1, and another on general sustainability-related disclosures, called S2.
Taking into account discussions at the board's Japan unit, the Sustainability Standards Board of Japan (SSBJ), to add the country's own conditions to the global baseline, Japan's Financial Services Agency will decide whether to approve the standards as final domestic disclosure rules. Komori said blue-chip Japanese companies and those that have a large share of global stockholders would be allowed to apply the new rules earlier on their merit, since the approval process of the new regulation takes time.
The upcoming global standards are not something completely new, as they are competent, comparable and made from the multiple existing standards, Komori explained. "We are working to solve the issue called 'alphabet soup,'" he said. Investors and others often use the term in criticizing the current situation in financial reporting, in which companies use various global frameworks issued by bodies known by their acronyms, such as CDSB (the Climate Disclosure Standards Board) and SASB (the Sustainability Accounting Standards Board) — many standards have been created amid the rising global attention to environmental, social and governance-related investment.
Following its focus on climate change, the ISSB decided in December that the next priorities in developing future disclosure guidelines will be biodiversity, human capital, human rights and the connectivity between financial and nonfinancial factors, Komori said.
At the end of his speech, Komori requested that the leaders of Japanese companies continue to remind their workers of their task of making society sustainable. "I believe the only job they have to do is to keep on saying it to their workers. If they continue, their words will create their corporate culture," Komori said.
---
Japanese standards moving forward
The forum's second keynote speech highlighted the sustainability disclosure standards for Japanese companies that are currently under discussion and the relevant issues to be addressed in the rapidly moving trend toward corporate disclosure.
The first main topic was the schedule of the Sustainability Standards Board of Japan (SSBJ) for issuing the Japanese version of the global standards for disclosing environmental, social and governance (ESG) factors. "The year 2022 was a time when discussion over the disclosure rules largely moved forward," said Yukari Takamura, a professor at the University of Tokyo's Institute for Future Initiatives who is also a member of the SSBJ.
After Japan Exchange Group Inc. revised the corporate disclosure guidelines in 2021, the next year it started requiring companies listed in the Prime market, a major segment of the Tokyo Stock Exchange, to disclose sustainability-related factors, including risks to be caused by climate change and their management, as well as business opportunities and their strategies, based on recommendations made by the industry-led Task Force on Climate-related Financial Disclosures (TCFD).
Takamura also said the listed companies will have to disclose ESG-related nonfinancial information in their annual securities reports in the future. The SSBJ will develop the Japanese disclosure standards from the global baseline to be set by the International Sustainability Standards Board (ISSB) later this year. She said the Japanese regulations should be consistent and compatible with the global ones. At the same time, the SSBJ will discuss the issue of scalability for Japanese standards, considering how company sizes might affect the rules.
Takamura said the Japanese board will eventually require third-party assurance on the Japanese sustainability disclosures. The International Auditing and Assurance Standards Board (IAASB), which sets global standards for business, has started developing standards for Japan and plans to approve a draft by September and finalize it by March 2025. The types of information required for assurance, as well as conditions on and qualifications for those who handle the assurance, will need to be defined in the future, she said.
The professor said the Japanese board's standards will likely be drafted by March 2024 if the ISSB sets its standards in the first half of this year.
Takamura also said she believes the Japanese rules will need to be able to adjust to any developments in global goals, for example the 2021 United Nations COP26 summit's goal of limiting global warming to 1.5 degrees Celsius, and the goal set by the International Civil Aviation Organization, an agency under the U.N. that supports diplomacy and cooperation in air transportation, of achieving no carbon dioxide emissions in aviation by 2050.