June 17, 2022
Responsible Investor Japan 2022 evaluates progress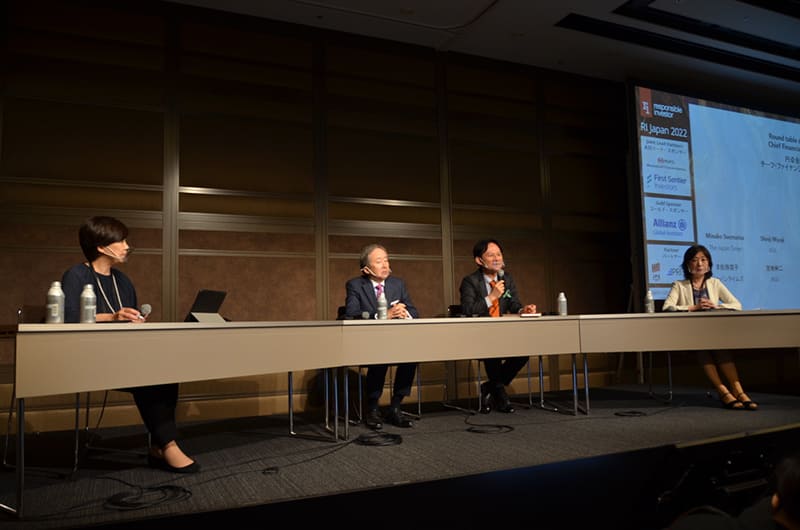 With a boost in the global campaign for the United Nations' 17 sustainable development goals (SDGs), it seems like everyone is thinking about how to make a positive impact. Investors and others in business and finance are no exception — indeed, they are the ones who need to take the initiative, not only because irresponsible business practices can hurt society, but also because making the world sustainable requires tremendous financial and technological resources.
To this end, one of the most important points of discussion in recent years has been how to evaluate and invest into companies that are making or have the potential to make a greater impact on society.
Responsible Investor Japan 2022, an annual event consisting of panel sessions focused on sustainable finance in Japan and abroad, was held at Toranomon Hills Forum in Tokyo's Minato Ward on May 24 and 25. Every year, Responsible Investor produces multi-stakeholder, specialist events designed to promote strategic, sustainable change in financial markets through leadership. This time, more than 90 speakers — including finance professionals, specialists on environmental, social and governance (ESG) issues and sustainability, academics, business leaders, government officials and policymakers — gathered to discuss the prospects for ESG and the future of sustainable finance.
On the first day of the event, Vice Minister of the Ministry of Environment Tokutaro Nakai said in his keynote speech that "it is necessary to redesign a sustainable and resilient economy to enable a transition to a decarbonized society, circular economy and decentralized society in harmony with nature."
To do this, the Ministry of the Environment has been hosting the ESG Finance High Level Panel since 2018 in a bid to take the initiative in discussions on domestic ESG finance based on global trends as well as regional perspectives.
The panel's Positive Impact Finance Task Force created the Green Impact Assessment Guide last year to help regional financial institutions engage with local companies to make positive impacts, and has already produced some successful cases.

Although many environmental issues, including climate change, are global, solutions must come from regions to allow for diverse regional conditions and maximize their potential. "We aim to address various regional issues while decarbonizing the regions by utilizing local characteristics," Nakai said.
He is optimistic about the growth of the green finance market in Japan but also pointed out that domestic guidelines related to sustainable and responsible investment need to be improved by referring to international ones.
The problem is that there have been too many international guidelines, making it hard for enterprises to decide which to follow, and even harder for investors to learn which company is compliant with which guideline and what that guideline says. The IFRS Foundation, an international nonprofit specializing in the development of global accounting and sustainability disclosure standards, formed the International Sustainability Standards Board (ISSB) last year to create a consolidated set of sustainability-related disclosure standards that provide investors with reliable and comparable information about companies' risks and opportunities.
---
Common yet adaptable targets

In the Plenary Session 1, which dealt with the topic of international standardization in sustainable finance, Janine Guillot, CEO of the Value Reporting Foundation and special adviser to the ISSB chair, said, "We are simplifying the disclosure landscape." While admitting that some people view the ISSB as just yet another framework, she said it is moving forward to create a consolidated guideline on sustainability and climate disclosures, with a 120-day consultation period for the two proposals closing on July 29. Guillot said the ISSB is aiming to issue the new standards by the end of the year.
Chris Newton, executive director of responsible investment at IFM Investors, said investors "can't wait for the standards to be set" and must use what is available because if they waited until the standards are finalized, the market would be rolling faster, making it harder to catch up.
Yoichi Mori, technical director of the Japanese Institute of Certified Public Accountants (JICPA), said, "The standards-setting effort is progressing in Japan and abroad, but the important thing is how the standards in Japan and the global ones connect with each other."
Global standards would inevitably have limitations when it comes to taking regional situations into consideration, and thus may lack full validity and equality. Yet having a common target helps different countries to look in the same direction. Using a consolidated set of international standards to design regionally viable ones may be a balanced solution. As Mori said, "The challenge is to how to build a consistent architecture by connecting them instead of separating them."
---
Social issues tend to vary most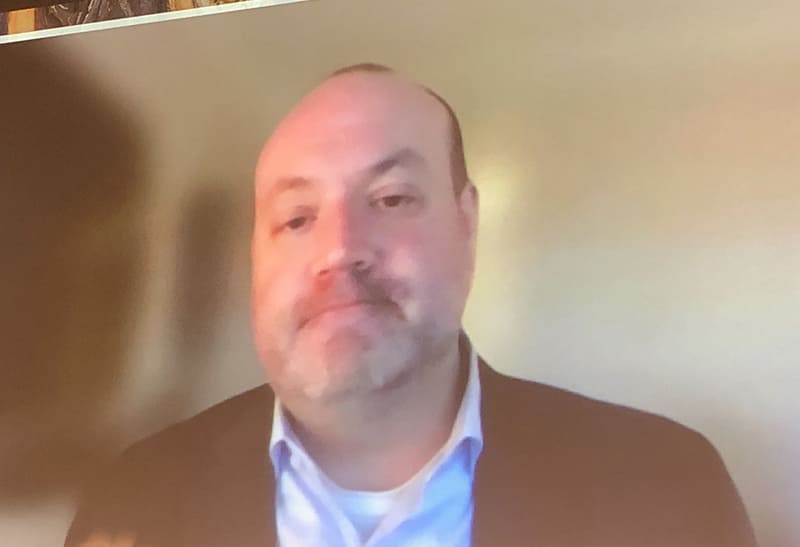 Among many aspects associated with ESG and sustainable finance, social factors tend to vary the most by region. In the Plenary Session 2, speakers touched on the growing emphasis on social factors and some of the pressing social issues that companies and investors in Japan need to address.
Peter Reali, managing director for responsible investing at Nuveen, said many of the topics that responsible enterprises are expected to deal with — such as diversity and inclusion, human rights and gender equality — fall under the social category in ESG. "I think that attention to 'S' issues is going to continue to develop over the next few years. While I still think that climate risks and environmental issues will be a top priority, I do see more attention being paid to the 'S' elements," he said.
The president of Takasaki City University of Economics, Takeshi Mizuguchi, who specializes in responsible investment and disclosure of nonfinancial information, said Japan has its own social contexts.
"There is an issue of income divide between regular and nonregular employees, and there is gender inequality, as seen in the fact that there are more female nonregular workers. This may be the result of the conventional working style of regular employees," he said. A culture of strong commitment to the company — long working hours, never turning down transfers — makes it harder for people who are, for instance, taking care of aged family members or babies.
"Unless we address this structural problem, the birthrate will continue to decline and about half of the human resources will remain untapped," Mizuguchi said. He added that companies and investors must address economic inequality for their own sake to prevent the depletion of human resources, with particular priority on changing the way regular employees work and improving training for nonregular employees.
Mizuguchi argued that it is rational in the long run to spend money on solving this issue, and companies should encourage investors to help them. He also noted that investors need to encourage companies to disclose their efforts associated with social issues and incorporate them into their investment evaluation.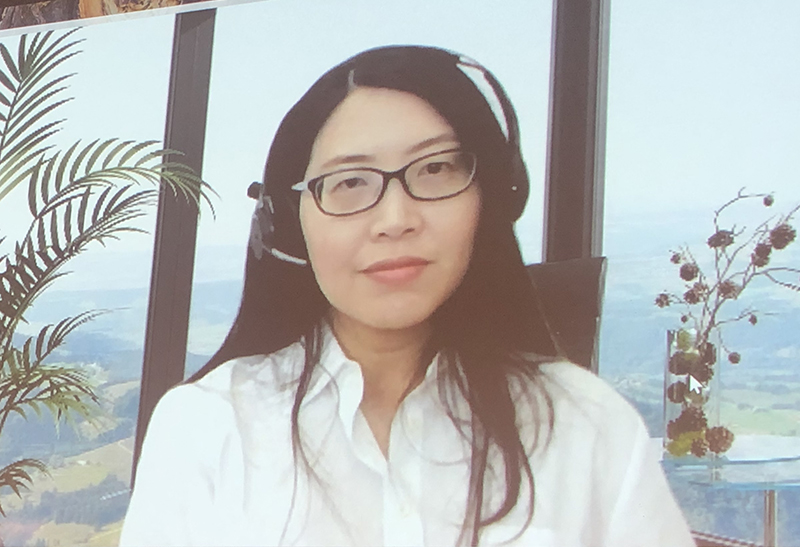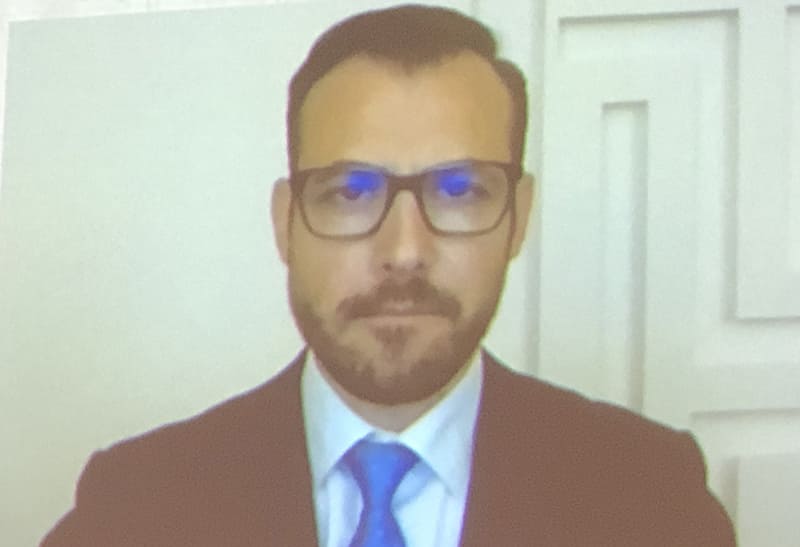 ---
'Ratings is just a starting point'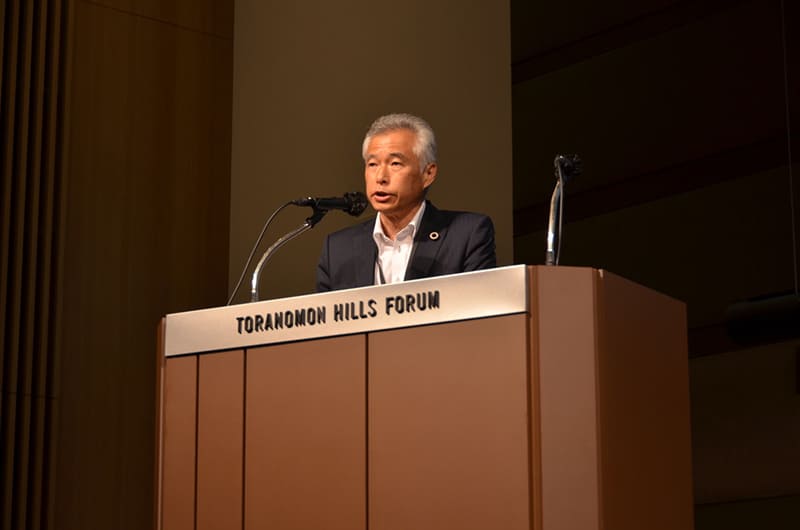 Among the criteria available to investors are ratings by ESG rating agencies. In the Plenary Session 3, speakers discussed the role and challenges of ESG ratings as well as what to expect from the European Union's Sustainable Finance Disclosure Regulation (SFDR), which was implemented in March 2021.
Takeshi Kimura, special adviser to the board of Nippon Life, said that "some kind of guidance on quality control is necessary for ESG ratings agencies" to maintain credibility. He said it is important for investors to conduct their own research and analysis instead of relying entirely on ESG ratings, so as not to miss the buds of innovation. "Ratings is just a starting point, not the goal," Kimura said.
Antonio Fuentes, head of sales at RepRisk, said: "It's a black box when it comes to ESG ratings and methodologies. I'm not a big supporter of man-made ESG ratings, because they could be biased to a certain extent." He added that a clear methodology would be key, and would also need to be made public.
The director for strategy development at the Financial Services Agency, Hideki Takada — who is also the founder of the Green Finance Network Japan (GFNJ), which brings together key players in green finance in Japan — pointed out that although some enterprises are demanding clearer evaluation criteria from ESG rating agencies, some of the agencies complain that not all companies are providing comprehensible data. "We are beginning to understand that there is a communication challenge among the stakeholders, which needs to be addressed for them to function as a unified ecosystem," Takada said.
On the other hand, the EU has taken a step forward and created the SFDR, a regulation that requires financial service providers and owners of financial products to evaluate and disclose not only their own ESG factors but also those of their investees. Fuentes explained that the merit of the SFDR is that data comes from outside companies themselves, minimizing the possibility of hiding risks and preventing so-called greenwashing.
Takada said Japan is currently in the phase of calling for voluntary action by investment stakeholders before discussions on legal regulations take place. He added, "Before anything, there is this principle that no one should sell products that deceive customers regardless of ESG."
---
Between Japan and the world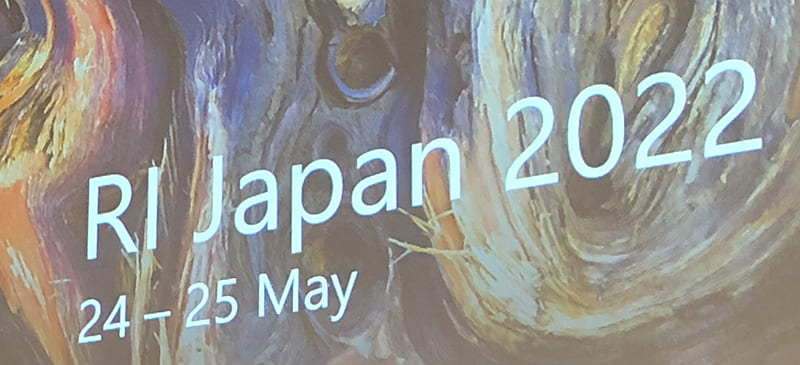 A session moderated by the publisher and chairperson of The Japan Times, Minako Suematsu, consisted of realistic discussion from a panoramic perspective with consideration for regional characteristics and the importance of disseminating information from Japan to the world.
Shinji Miyaji, representative director and senior executive vice president of AGC Inc., said, "The world seems to be a little more realistic than it was a while ago, when everyone did nothing but bring down companies emitting large amounts of CO2 by calling them evil."
He pointed out that such a mindset may have prevented companies from advancing their technologies to continue manufacturing domestically and instead led to low-quality products being shipped from afar — emitting large amounts of CO2 during transportation. "We need to have a broader view and optimize the entirety," he said, adding, "We will see the progress in the optimization of entire supply chains, and who will be covering the cost for that — this would be the kind of discussion that is going to take place."
Fumiyo Harada, the chief manager of the Sustainability Management Office at the Development Bank of Japan Inc., said, "It is about identifying every aspect of your products or services, starting from what materials are used." She admitted that carbon emissions are rather simpler to measure than natural capital or human rights, and also that the rules often come from Europe. "But these elements have locality.
Attitudes toward nature vary according to region," Harada said. In addition, she stressed the importance of Japanese engaging actively in global discussions from a Japanese standpoint.