August 12, 2022
Diversity creates positive effects on corporate earnings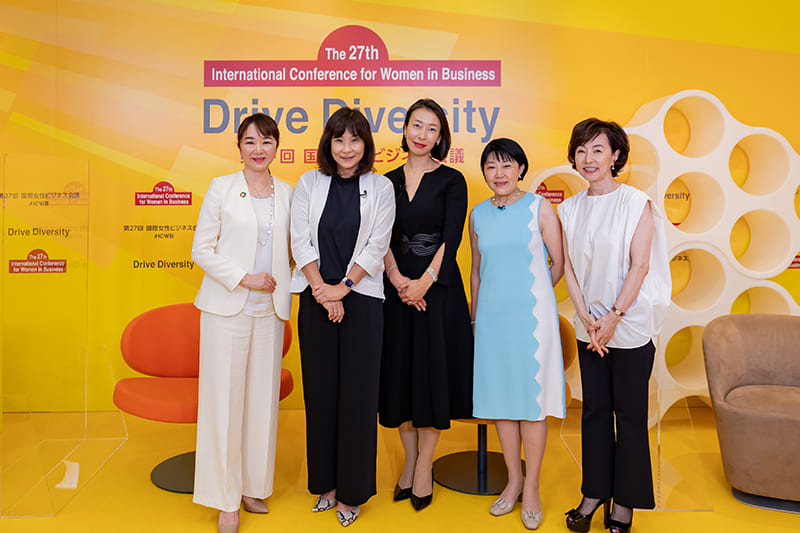 The International Conference for Women in Business, focusing on diversity-oriented business management and the lifestyles and work styles that support it, was held online on July 10.
The 27th annual event organized by ewoman, Inc. had the theme "Drive Diversity." It featured keynote speeches and panel discussions involving more than 50 prominent figures in various fields. About 1,100 people from 20 countries, mostly Japanese but also from the United States, the United Kingdom, Mexico, Australia and South Korea, attended. They had diverse backgrounds and ages and included students and working adults.
Ewoman CEO Kaori Sasaki, the founder of the conference, serves as its general producer and chairs its executive committee. "Each of us should take the initiative and promote diversity, and we should join hands with each other," she said while discussing her thoughts about this year's theme. "That way, we can make our society, companies and local governments better."
Yumiko Murakami, who has worked to promote women's empowerment as a member of Prime Minister Fumio Kishida's panel on the "new form of capitalism," his pet policy, served as the facilitator for a panel discussion on the theme of "'new capitalism' created through diversity management."
"The world, and the economy we're living in, is very much focused on shareholder value and market-driven economy," said Murakami, a general partner at MPower Partners. "Maybe some other very important things — for example, environmental issues and inequality in access to economic opportunities — some of these issues are not really well captured, nor well understood, in the current form of capitalism."
But the situation has changed over the past few years. According to Cartier Japan President and CEO June Miyachi, who has worked in Europe for many years, measures against discrimination based on gender, ethnicity and sexual orientation have been stepped up in France.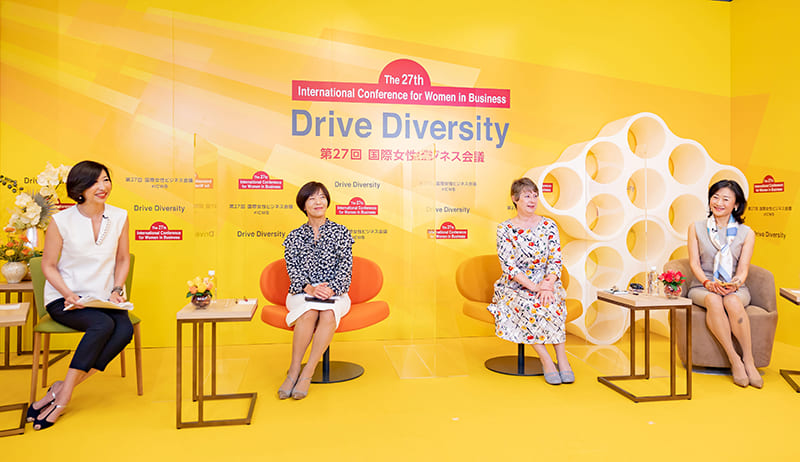 Maiko Todoroki, president and CEO of Poppins Corp., which provides services to support working women caring for children or relatives, said that companies that do not take action toward the U.N.'s sustainable development goals (SDGs) or on environmental, social and governance (ESG) issues are now finding it difficult just to raise funds.
In December 2020, Poppins listed on the first section of the Tokyo Stock Exchange in Japan's first-ever "SDGs-IPO." Japanese use the term to describe an initial public offering for companies whose mission is to help achieve SDGs. The tendency to consider SDGs and ESG factors in making investment decisions, which initially grew among European investors, is reportedly spreading to their Japanese and U.S. counterparts.
Claire Chino, who serves on Itochu Corp.'s audit and supervisory board, returned to Japan recently after serving as CEO of Itochu International Inc., a subsidiary based in New York, for five years. She said investing in efforts to promote diversity, not just in terms of gender, is an important way to help companies appropriately respond to changes in the market and continue to grow in the long term.
All panelists agreed that investments aimed at promoting diversity have positive impacts on business performance. It is said that women's empowerment is hampered by biased views that women should stay home and care for children, as well as by government measures such as spousal tax deductions for husbands if their wife's annual income is low, a disincentive for women to work full time.
In a discussion on the theme "moving organizations with finance," panelists exchanged views on the roles of women in organizations, especially financial institutions.
The facilitator of the session, NEC Corp. Senior Vice President Asako Aoyama, referred to the U.K. Financial Conduct Authority's announcement of a policy calling on businesses to have women make up at least 40% on their board of directors as a way to increase diversity at listed companies.
Sue Kinoshita, minister counselor for economic diplomacy at the British Embassy in Tokyo, noted that the figure is a target and explained it was raised from an earlier target of 33%, which was achieved in 2020.
"Investors learned that companies with higher female representation had higher earnings, and began to note the figure," Kinoshita said, explaining the reason. "In addition, a growing number of people, including men, now prefer to work for a company where women can play active roles." It is a case in which making data visible resulted in companies spontaneously initiating reforms.
Tamao Sasada, country executive for Japan Bank of America, said the leadership qualities of top management are important in promoting diversity. The bank's CEO has worked to increase diversity at its organization based on the belief that the more diverse an organization is, the stronger it is. The bank has also been working to develop an environment and systems in which women can play active roles by, for example, promoting those who have excellent track records.
Chie Toriumi, a senior managing director at Nomura Holdings Inc., said that ideas specific to Japanese corporate culture, such as giving primacy to seniority, "broke down in a positive way" in the Nomura group after it bought former Lehman Brothers divisions in Europe and Asia. The number of women in management ranks in the Nomura group has increased to 660, 30 times the figure two decades ago, Toriumi said.