August 24, 2021
Champion of Change Japan Award is looking for five good women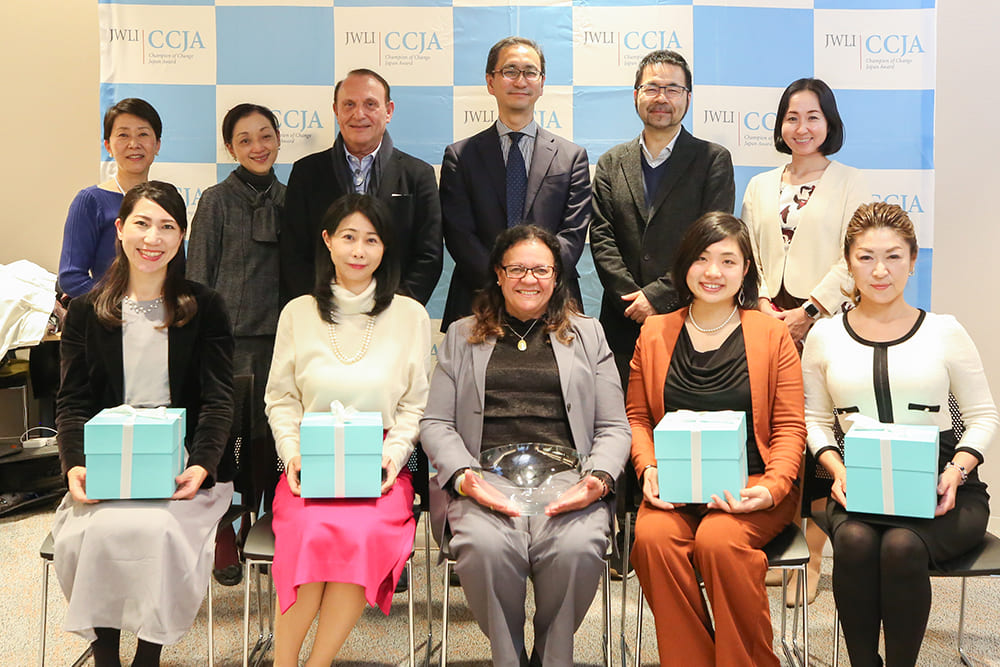 Since 2017, the Champion of Change Japan Award (CCJA) has recognized female leaders who work to address the most pressing needs of their communities. An online event explaining CCJA and calling for nominees for 2021 was hosted on July 29 at the Venture Cafe Tokyo. It was moderated by the journalist Noriko Akiyama. Makiko Terahara — the top finalist of the 2020 award — and Masataka Uo, a member of the award selection committee since 2019, were both in attendance to offer their perspectives and answer questions.
The idea for CCJA began with its founder, Atsuko Toko Fish, receiving the Champion of Change award from U.S. President Barack Obama in 2013. Living abroad in Boston, surrounded by a ubiquitous push for progressive change, Fish wondered why Japan hadn't made similar strides over the decades. "I felt Japan needed a similar award to highlight women making positive changes," she said in a video message. According to Fish, CCJA's goal is not simply to applaud the achievements of particular women, but to shine a light on possibilities and encourage others to take action as well.
The CCJA is supported by the Fish Family Foundation as well as Tiffany, the world-renowned jewelry company. Each year, hundreds of women in Japan are nominated, and after a rigorous selection process, five are asked to give a presentation about their accomplishments, what drives them, and their future trajectory. The grand prize, given in December, is ¥1 million (about $10,000), while the four runner-ups each receive ¥250,000. All finalists also receive a commemorative crystal ball from Tiffany.
---
2020 top finalist Terahara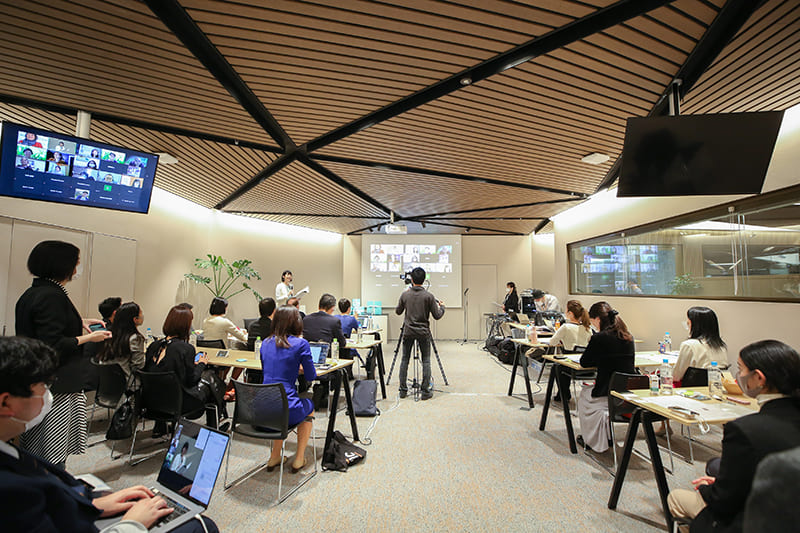 In 2020, Makiko Terahara was chosen as the top finalist. She was recognized for her work as a lawyer supporting same-sex couples in Japan who want to marry yet face legal barriers and cultural backlash. As the representative director of the organization Marriage For All Japan (MFAJ), she has been a passionate advocate for progressive legal changes to marriage laws in Japan.
Although she is herself heterosexual, she became involved because of her passion and determination to help others. She says she felt a responsibility to do something positive for a minority group. "I truly feel that not doing anything for people who are hurting — to ignore the issue because it doesn't affect me personally — is the same as advocating for discrimination," she said.
"I think what CCJA is doing has great value for Japanese society, and it was a true honor to have MFAJ's efforts showcased."
As for the award itself, "that is just the beginning," she said. "I've had many opportunities to network with the other recipients and intimately learn about the issues that they are tackling."
---
Passion and determination
Currently, CCJA is seeking nominees for 2021. "While only a woman can be selected, men can take part by nominating someone," moderator Akiyama said. Tiffany representative and chief sustainability officer Anisa Kamadoli Costa encouraged everyone to nominate someone: "Women leaders are all around us, and we all know someone to nominate."
Uo commented on the selection process: "We receive around 200 nominations, and the office screens them down to 25. Then we come together and have intense discussions to cut that number in half again. Finally, the remaining five give a presentation to decide the top award, so the entire process takes time."
When he was asked about Terahara, Uo explained that her most standout feature was, without a doubt, her determination.
"When we interviewed her about her goals, she had a clear plan for what she would do if she won the award, and an equally clear one in the event she did not. Either way, she would be fighting for same-sex marriage rights with the same undeterred gusto."
What if a potential nominee is not already in a strong position of leadership? Can she still be nominated? Uo answered with a resounding yes: "What matters in leadership is not only magnitude of results, but also an individual's determination to make an impact as well as the ability to effectively manage available resources on any scale."
Of course, hopefuls should understand the evaluation standards on the CCJA website. But more than that, the selection committee must differentiate between highly qualified candidates. "To do that, we consider other factors such as what the award might mean for the recipient, how they would fit into the community, and their passion," Uo clarified.
Uo echoed Terahara's sentiment of the award being just the beginning. He called the CCJA a "double win" in that the recipients receive more than just a monetary reward and a pat on the back. Instead, they are welcomed into a community of other impactful women in the hope that collaboration can compound their impacts in the future.
"And besides, Atsuko-san always gives recipients a big hug! In 2020 it was a 'virtual hug,' but this year, she can hopefully do it the old-fashioned way," he added with a grin.
Nominations can be made at the following form (Japanese only). The deadline is Aug. 31 https://jwliccja.org