May 31, 2021
Climate policy and SDGs inseparable: expert Takeuchi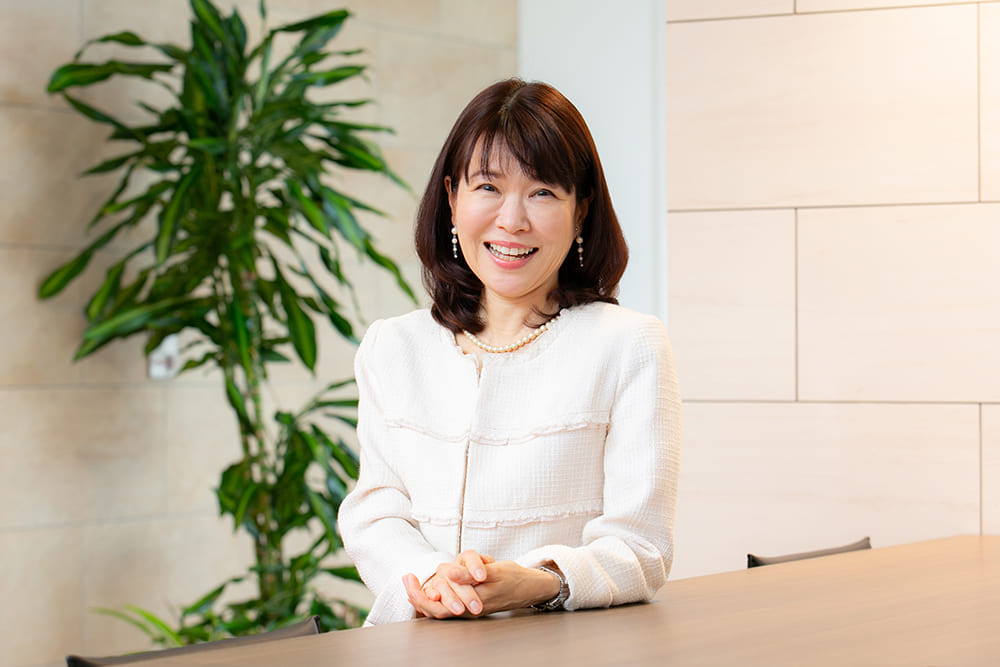 Japan has pledged to achieve carbon neutrality, which obliges the country to reduce emissions of greenhouse gases to net zero, by 2050. Sumiko Takeuchi, an expert on energy and environmental issues, welcomes the move but points out that energy reforms will bring drastic changes to society that will include pain and burdens. For this reason, she argues, the government needs to work to make the public understand the full significance of its vision and persistently commit to fleshing out a road map for the long road to a decarbonized society.
What will it take to realize a decarbonized society? Actually, the bulk of what are called greenhouse gases is the carbon dioxide discharged into the atmosphere when fossil fuels are burned. Therefore, "The climate change problem is not an environmental problem — it's an energy issue, and it's an economic problem," Takeuchi said. About one-fourth of the amount of energy consumed in Japan takes the form of electricity, but the remainder is obtained directly from the burning of fossil fuels such as gasoline and heavy oil. As electricity can be generated without discharging carbon dioxide if it is made from nuclear or renewable energy sources such as sunlight and wind, the promotion of electrification is widely believed to be the path to decarbonization. For this, the greater use of renewable energy is key.
Japan has sometimes been described as a "developing country" in terms of introducing renewable energy, but Takeuchi disputes this view. Japan ranks first in the world in terms of solar power introduced per unit of land area, and third in terms of the absolute amount of solar power introduced, after China and the United States, whose land areas are larger than Japan's.
However, subsidies to promote renewable energy have snowballed to ¥2.7 trillion ($24.8 billion) annually because of a "sloppy" subsidy policy focused on prioritizing a greater use of renewable energy, according to Takeuchi. If the government is to continue to promote renewable energy, it "needs to proceed prudently (on promoting) the installing of solar panels on building roofs, for example," she said.
In the field of offshore wind power, which is fast being introduced in Europe, the Japanese government must also work to promote research and development on floating wind turbines and install them, keeping in mind Japan's wind conditions and submarine topography. "Renewable energy is restricted by natural conditions (at each location), and so if you just try to repeat what is done overseas, it doesn't always work," Takeuchi said. "But Japan aims to promote technological development and creation of industries so that it can contribute to the decarbonization of Asia and other parts of the world."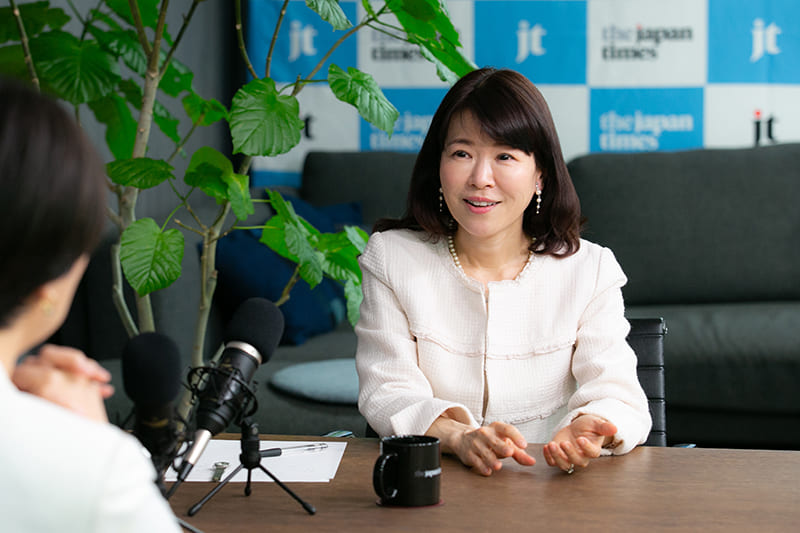 Electricity is unique among the forms of energy. "Energy infrastructure is a lifeline, and power infrastructure, in particular, is the infrastructure of infrastructures," Takeuchi said. "That's because it supports other infrastructures, such as transportation and communication infrastructures."
Electricity cannot now be stored in sufficiently large quantities, so for a renewable power source to be viable, it must have the ability to generate enough power at the moment it is needed. The right balance between demand and supply has to be maintained. Renewable power sources require the use of thermal power and storage batteries to compensate for any shortfall in supply.
"Japan is not small in terms of scale for the entire nation, but it has multiple bottlenecks in regions due to the weakness in cross-regional transmission grids as well as the difference in frequencies," Takeuchi said. "There's a high hurdle of having to increase renewable energy's share while maintaining stable supply." The European Union countries have an overwhelming advantage in terms of flexibility in mutually supplying surplus power because neighboring countries are connected with each other by land.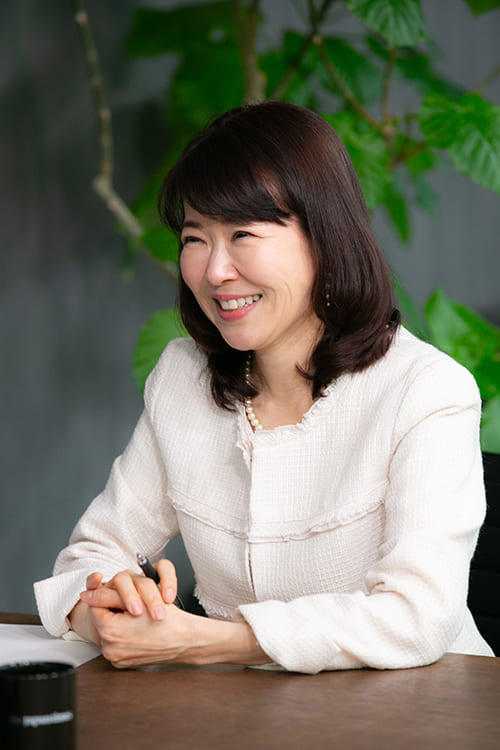 It is natural that energy policies should reflect their respective regional features, and for this reason the 17 U.N. sustainable development goals (SDGs) are differently prioritized for different regions, according to Takeuchi. Climate change is not the only issue for Japan's energy industry. The country faces the need to take measures to address the fast-progressing problems of declining population and regional depopulation. It must also promote conversion to renewable energy sources while accelerating digitalization. That calls for major innovation. The Japanese government thus has stepped up efforts to stimulate innovation. It has, for example, established a ¥2 trillion fund to stimulate research and development spending by private-sector businesses.
Since the oil crises of the 1970s, Japan has spent taxpayer money on research and development for renewable energy. As a result, Japanese manufacturers came to have the largest share of the global market for solar power products in the early 2000s. However, their technologies saw a rapid uptake and they quickly lost out to newly emerged Chinese and Taiwanese rivals, which were capable of manufacturing in large quantities at low cost. Thereafter, Japanese makers were no match for these rivals, which were capable of manufacturing in large quantities at low cost. In order for Japanese manufacturers to avoid a similar fate now, they "must thoroughly reduce costs so that they can stay competitive in the phase where their technologies become imitated, not just in their technology level," Takeuchi said. "They must establish a position where they lead in the moves to promote new technologies."
"I'm hoping technological development will be carried out in a strategic way to help protect employment in Japan," she said.
At April's Leaders Summit on Climate, the Japanese government announced that it aims to reduce its 2030 emissions by 46% from the levels in fiscal 2013, which ended in March 2014. Takeuchi said halving emissions over nine years is a tall order, and will very likely lead Japan to turn to nuclear power. If the government ends up deciding to use nuclear power after weighing its risks against those presented by global warming, it then must try to convince the public on that decision, Takeuchi said.
She also said the government must address falling employment in the automotive and oil-related industries, plus potential rises in energy prices and their impact on low-income households — issues likely to crop up in the transition phase to renewable energy. "Unless pains and negative aspects are openly discussed, it wouldn't be fair and policies would not last long," she said.
The problems the world now faces are wide-ranging. Some people argue that climate change measures should have utmost priority, as advocated by the European countries and the U.S., but Takeuchi said this view does not sit comfortably with her. That is because it can fail to take national and regional characteristics into consideration, leading discussions to deviate from reality. Such a way of thinking undeniably demonstrates a lack of tolerance for giving breathing room to countries that have more difficult conditions, such as developing countries that are experiencing difficulty in satisfying their demand for energy. "I think it's important to discuss the climate change issue as one of the SDGs and seek solutions while trying to strike the right balance" among the 17 goals, Takeuchi said. "If a policy or initiative deviates from reality, you can't call it sustainable."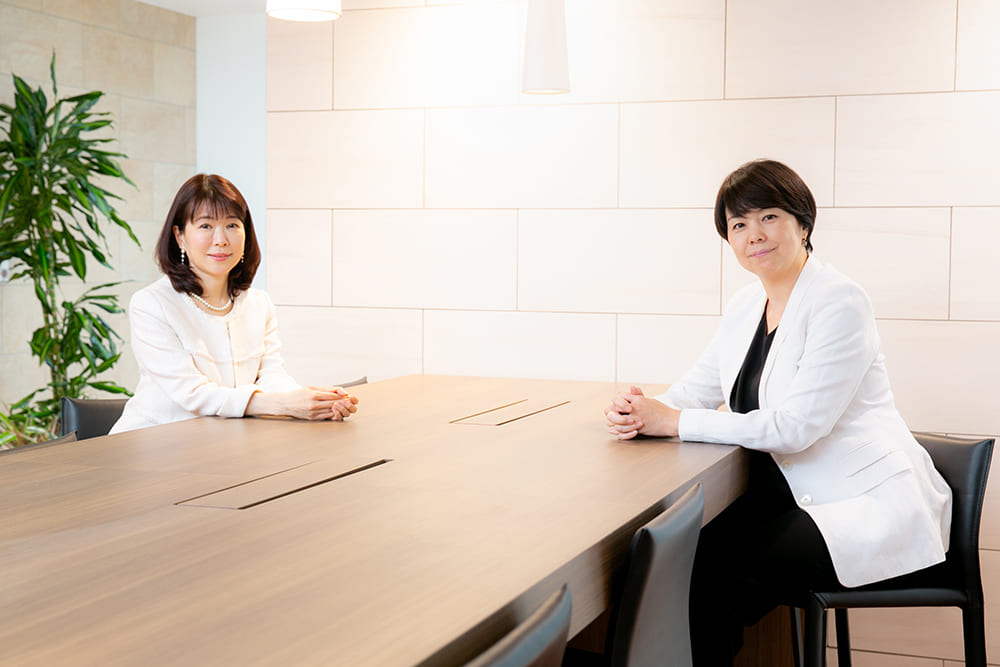 Click the link below to watch the interview