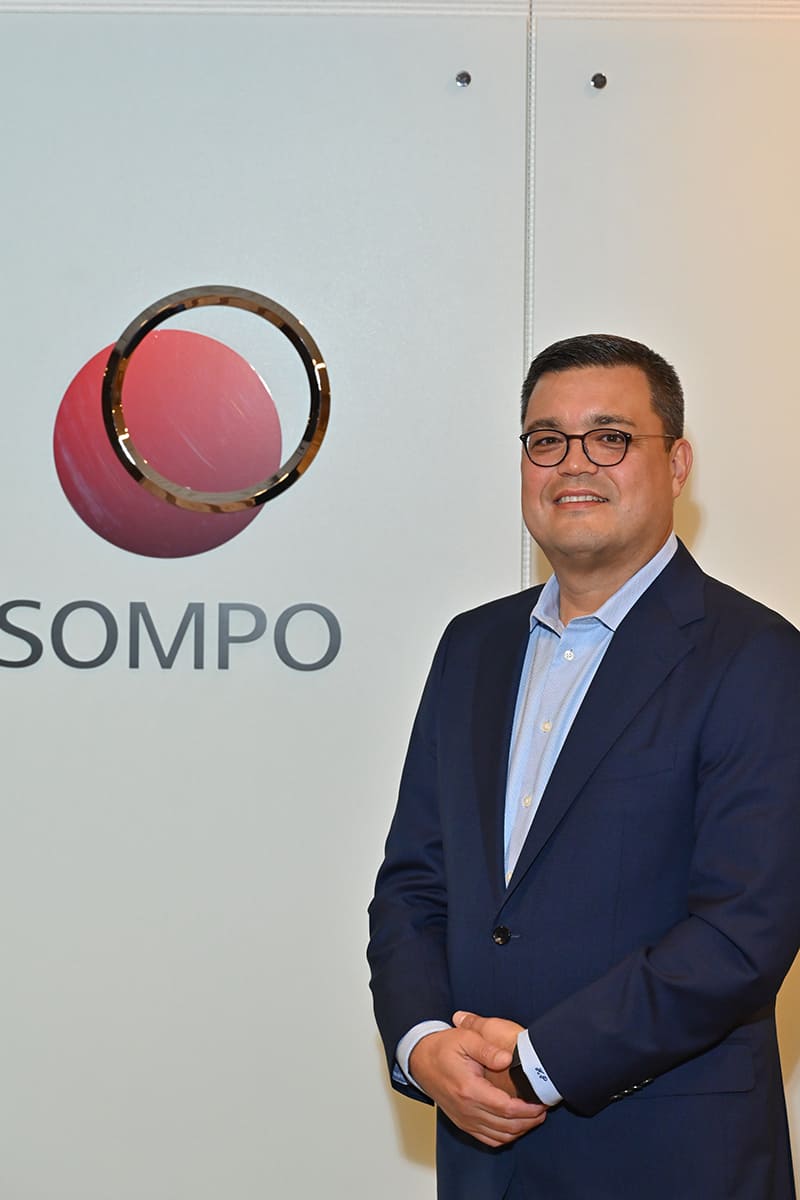 October 10, 2023
Insurer Sompo's Ken Reilly adapts to growth, future
There is no 'rearview mirror' for climate change, vice president says
Name: Ken Reilly
Title: Executive Vice President, Head of Tokyo Office at Sompo International
Hometown: Kobe
Years in Japan: Cumulative 28
Having grown up in Japan, followed by completing an international business degree in the United States, insurance executive Ken Reilly soon realized he had a fervor for an international career. After stints with insurance companies in New York, London, Hong Kong and Bermuda, Reilly moved over to the Sompo Group, where he took up the position of executive vice president. "Pretty early on in my career, I knew I wanted to pursue an international career," the bilingual executive said. "Having grown up in a very diverse, multicultural setting, I really wanted to leverage that background. I felt having that ability to adapt, appreciating and understanding cultural differences, would help me be influential in international business — I always felt that my strengths were in that area."
Adaptive collaboration
Reilly began by explaining that his role at the Sompo Group is working with the international division of the property and casualty business unit. With the Sompo Group's acquisition of U.S. property and casualty insurer Endurance Specialty Holdings in 2017, international business has been growing exponentially. "I'm working with the Sompo International leadership team on how we can expand and increase our presence globally. Moreover, part of my role is to make sure that our business and our international strategy are well understood among the Sompo Group here in Japan."
Reilly is also engaged in the new One Sompo initiatives. "That's really about leveraging our strengths, globally, across the businesses, including our domestic property and casualty insurance, our life insurance businesses, our nursing care and our digital business, to ensure we're collaborating and aligning on our strengths and bringing it together wherever it makes sense."
Reilly's next challenge will be to help further globalize the P&C business by connecting our strengths across countries and business units that have long operated very independently. A further challenge will be agreeing on areas of strengths, while also respecting areas of business that are best suited to continue independently. "The challenge always stems from history, the way we've done things, the way we ought to do things," Reilly said. "We need to act globally but also remain connected locally."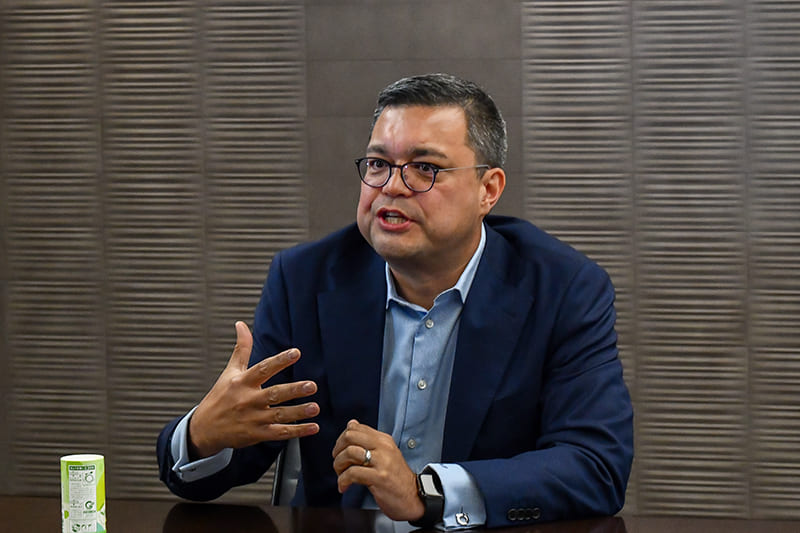 Understanding climate risk
"From a group perspective, we have a chief sustainability officer who sets priorities across the Sompo Group businesses. On the Sompo International side, we also have a head of ESG," he said. "And as you can imagine, as an insurance company, which provides coverage for natural catastrophes, we have a vested interest to ensure that we are properly understanding climate issues."
According to Reilly, the Sompo Group is taking steps to understand its data and get insights to further its ESG efforts. At the moment, its ESG officer is working closely with the Sompo business units to help analyze climate impact on their portfolios.
Think globally, work locally
"From a Sompo perspective, sustainability and ESG is certainly on our agenda. Our ESG officer is very active, developing our sustainability strategy, assessing our climate risks, understanding our own carbon footprint, communicating and educating both internally and externally and ensuring sustainability is a companywide effort," he said.
"We need to understand where we are and how we can do our part as an organization of 74,000 people, and how we can engage our employees and distribution partners. This includes a lot of webinars and seminars about the issues and sparking further interest in volunteerism and philanthropy in the communities that we serve."
With operations in over 27 countries, Reilly believes there are still plenty of opportunities where the Sompo Group can help promote its ESG goals and support sustainability by acting in more philanthropic ways within local communities. "Our ESG officer is working with those respective countries to ensure that that's built into our plans," he added.
Best ESG practices from world
Reilly mused on the different roles and responsibilities within an insurance company when it comes to the threats posed by climate change. "I haven't come across anyone in our organization who has no interest in climate change," he observed. "However, there are certain lines of business that climate change is a lot more impactful to on a day-to-day basis, so for those lines of business, it's front and center in terms of their agenda. You can't just look in the rearview mirror anymore, because many climate trends have changed."
Reilly is confident that there are opportunities within the organization, regardless of which lines of business they are predicated upon, to make a positive impact in mitigating climate risk. "Having the fortunate opportunity of our company's reach, being present in so many different regions, it gives us a very good oversight on where specific countries or regions are on their ESG and sustainability journey and gives us the opportunity of pulling in best practices to use from across the globe."
Keeping up the pace
Outside of work, Reilly is a challenged but enthusiastic golfer as well as a recent participant in the Tour de Tohoku charity bike race in Ishinomaki. "It's with a group of industry folk. It's not really a race, but it's a ride around the area, which all started as a fundraiser for an area still recovering from the 3/11 tsunami. This weekend will be a 150-kilometer tour, which I'm extremely nervous about — I've never ridden that far."
While Reilly values exercise, what he values most is time with his family: "spending time with my wife and two kids, and my disobedient two dogs. Having that balance and reminding yourself on the priorities you have in your life — that's quite important to me."