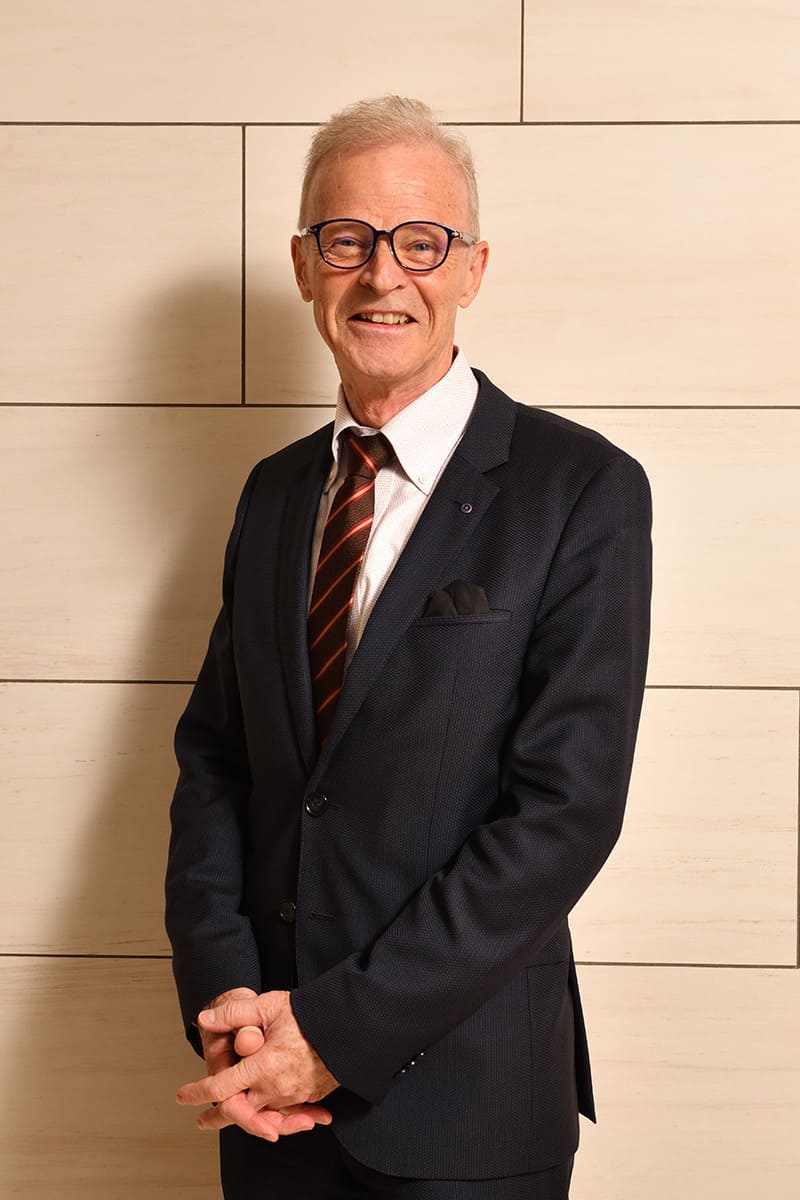 December 23, 2022
For Swiss Chamber of Commerce head, 'Life is about learning
Importer Andre Zimmermann is slow to judge but quick to build
Name: Andre Zimmermann
Title: President, Swiss Chamber of Commerce and Industry in Japan
Hometown: Winterthur, Switzerland
Years in Japan: 36
From heading a financial data firm to setting up the Japan branch of the chocolatier Lindt, from collecting Georg Jensen silver to weeding streets on Saturday mornings, Andre Zimmermann has many professional and private interests. Currently head of the Swiss Chamber of Industry and Commerce in Japan, his latest business venture, ZAC Inc., imports Swiss wines and spirits to Japan.
At the same time, the animated Zimmermann is heavily invested in a project to build synergy between Switzerland and Iizuna, a town in Nagano Prefecture that shares a lot of his home country's scenic beauty. The idea is to build a Swiss village with the ultimate aim of creating something unique to the town in tandem with enhancing Nagano architecture.
"One of the issues where I scolded Japan is they are destroying local culture and identity. So many villages have become faceless and ugly. The value of old is not recognized, too much is sacrificed for the sake of convenience. And I said, the rural depopulation problem is not that young people don't find a job. The problem is they don't want to be there. They only remain because there is a roof and the parents, and if those are gone, then [the young people are] gone too. So, what you have to think of is to bring identity back to your place, make people proud to be there." Zimmermann said.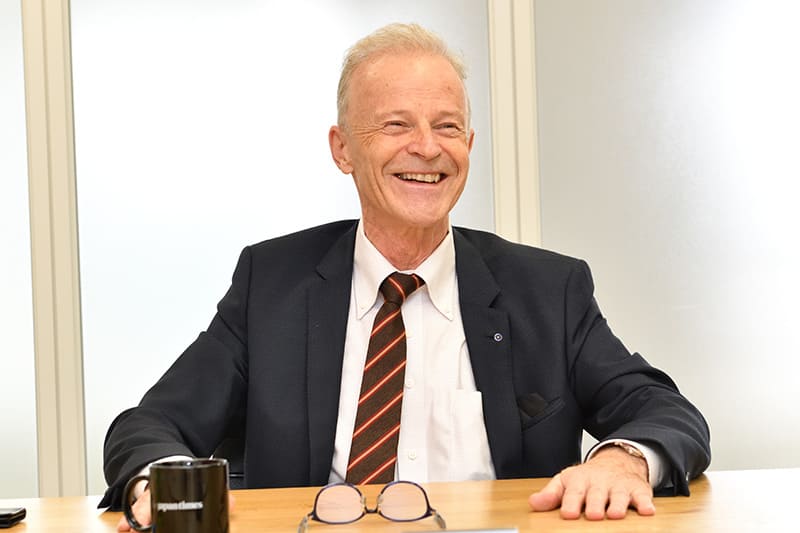 His more than 33 years of doing business in Japan allows him to speak with such passion about the country. After an apprenticeship in fashion, followed by compulsory military service, Zimmermann needed a break from Switzerland. So, in 1974 he hit the road — the Silk Road. His intention was to visit relatives in Australia, but his travels over parts of the ancient routes eventually led him to Japan.
Here he picked up one of his interests: the martial art Shorinji Kempo. During the three years he spent in Japan then, he earned a black belt in the practice and met his future wife. He returned to Switzerland and took a car mechanic training course, then went to night school for computer programming. Later in his life at 58, he earned his MBA at York St. Jones University, UK.
To this day, his motto is "Lifelong learning, never stop learning."
When the opportunity arose for him to become the Japan managing director of the financial data firm Telekurs, Zimmermann was a bit worried about his readiness. But he knew one thing for sure: He would learn a lot.
"The highlight was to learn how to manage people. And also growing into a business community on a professional level, which means I also joined the Swiss Chamber of Commerce right then, but as a total greenhorn in the field, I felt extremely excluded and not really part of it. That was an incredible learning curve for me. Totally new. I mean, at one stage, depending on the direction of your business or whatever you want to do for your career, you start to basically see the whole picture. At the beginning it's just spots you try to grasp, and all of a sudden it becomes round, you see the trees in the forest."
Telekurs gave way to jumpstarting the investment promotion program for Japanese companies to Switzerland at the Swiss embassy in Tokyo. The highlight of that work was having Sunstar move its global headquarter from Japan to Switzerland.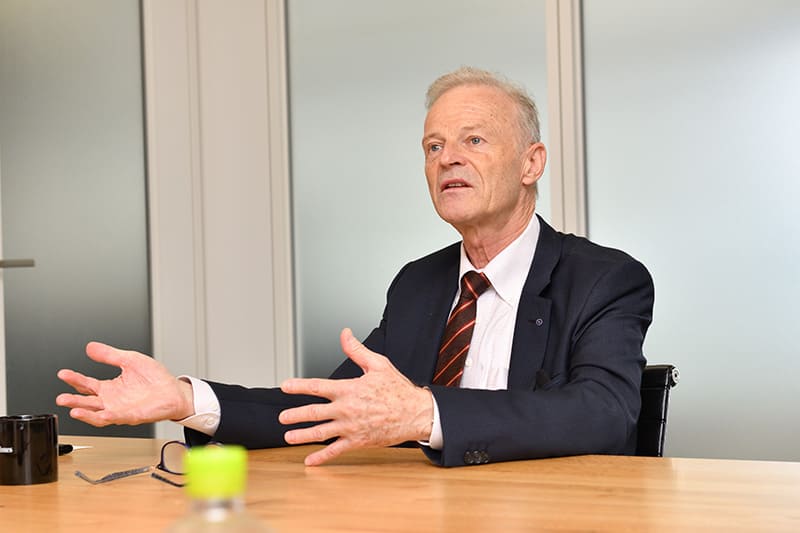 The first Lindt branch opened in Ginza in 2008 was a mere 16 square meters. Today there are 84 Lindt stores in Japan and the company employs hundreds of full- and part-time staffers. He termed his 16 years with Lindt "a real success."
"At the head office Lindt Japan became the showcase for the whole Lindt world. Also very important is that we were allowed own packaging, seasonality, all these things. We even created the Lindor balls sakura and a matcha one — and that actually was a first in the company that a branch was being allowed to have such local flavors produced at the headquarters. So, in management meetings in Switzerland, often they said, 'Go and have a look at how Japan is doing it.'"
At the chamber, Zimmermann's mandate includes improving the business environment in Japan, a pursuit undertaken with the European Business Council. The Japanese market is not as restrictive as it used to be, but unresolved matters exist.
"For example, in the food industry, you still have quite a few food additives that are allowed in the United States and in Europe but not in Japan. But the question is, is it good that they are not allowed, or not? We don't know. So maybe it's justified that the Japanese say no. And so, I wouldn't really judge them on that."
The openness expressed in that statement has influenced Zimmerman's inclusive approach to management over the years. In addition, he has found that the best way to encourage sustainability in business is for managers themselves to practice it. He hates plastic and he cycles everywhere.
He does strike one as the kind of person for whom sitting on a train might be too shackling; he has to move. His hobbies, one of which is polishing his vintage Mercedes, are largely centered around the idea of basteln, working with your hands. In fact, he recently hand-crafted a paulownia wood box to house what he admits might be his "excessive" collection of Georg Jensen silver.
"And just a few days ago, I talked to my wife about a find on an auction, I said, 'You know, this is really rare, it's a toast rack. … It looks like an octopus, and you can put the toast in between. It's absolutely cute. But then, we're only the two of us. Who needs a toast rack? And I have a gluten allergy. I can't even eat bread! You see? Most likely it's going to be too expensive anyway. Regardless, I will put in a quote but don't think I'll get it. So that's the irrational [aspect] of a hobby."