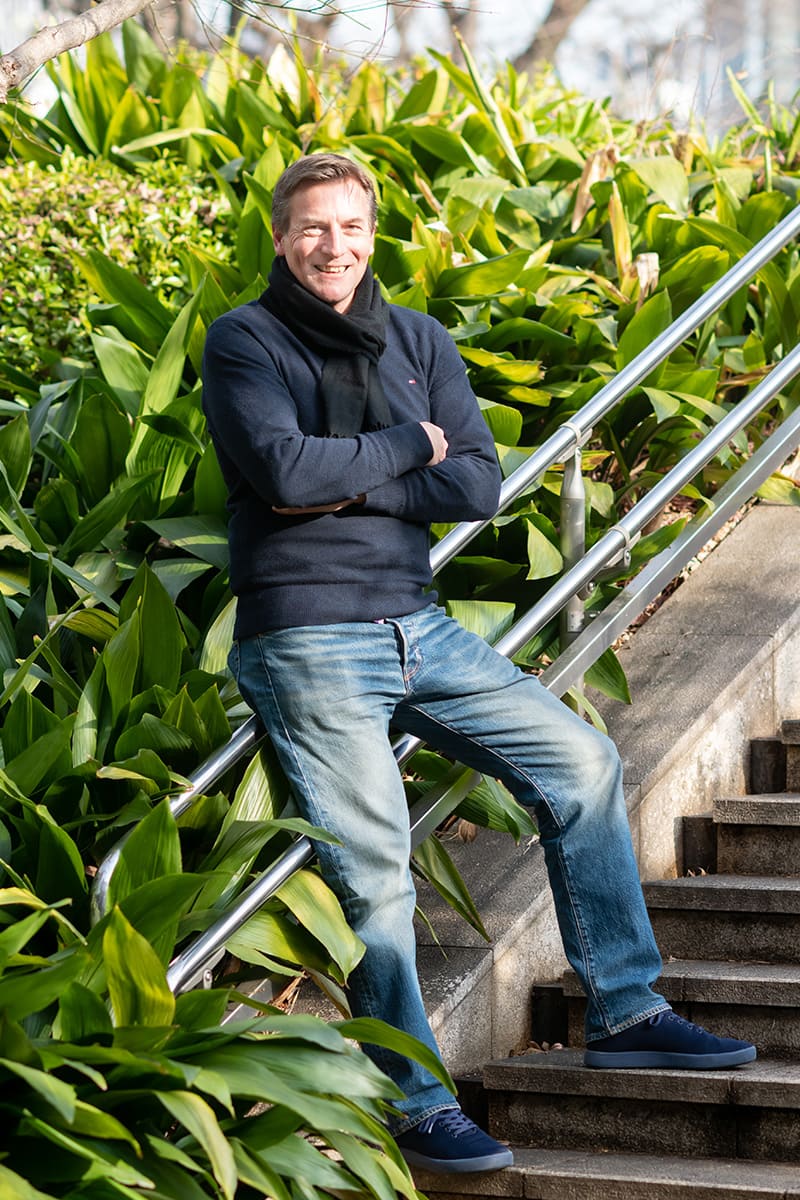 March 03, 2023
Christian Schmitz, environmental entrepreneur
Aventa founder's PDIE Group now official Earthshot Prize nominator
Name: Christian Schmitz
Title: Founder of PDIE Group
Hometown: Cologne, Germany
Years in Japan: 22
For multilingual serial entrepreneur Christian Schmitz, a regular morning run around Tokyo's Meguro Ward is his chance to re-energize and gain focus on his primary mission: new ways to tackle some of the world's most pressing sustainability challenges. Schmitz believes that the way forward to a greener world converges on leveraging the skills, research and innovation from some of the leading thinkers and entrepreneurs in sustainability. For Schmitz, the ultimate focal point should be "people, planet and prosperity."
Recently returned from the 2023 World Economic Forum in Davos, Switzerland, with a list of exciting new startups in the sustainability space to follow up on, Schmitz managed to take time out from his busy schedule to sit down with The Japan Times to talk about his sustainability-focused boutique consulting firm, Aventa, how the commodity exchange platform DCX can reduce waste, the Earthshot Prize and his motivation to start the PDIE Group (the Purpose Driven Innovation Ecosystem). Schmitz began by explaining what first brought him to Japan.
---
Forging a new path
Schmitz arrived in Japan as a student in the mid-1990s for his university's Asian Regional Studies language program and soon found an internship with Bayer AG. When his internship ended, Bayer quickly offered him a job. "I've never had a job interview in my life," joked Schmitz, "at least not one that I had to worry too much about." After completing his degree and working in the corporate world in Japan in a range of positions, Schmitz concluded he could do more good independently, and in 2009 he set up Aventa, a boutique market-entry consulting firm to help European brands succeed in Japan.
"I thought I could only do so much working in an established company but I could really do a lot more if I was on my own," Schmitz explained. Aventa has successfully ushered a range of European lifestyle brands into the Japanese market, including German wines and Reme water-saving products. Schmitz now expects 2023 will be a big year for Aventa, with business picking up post-pandemic, but he acknowledges that nothing is certain. "People love to say that their company is growing, but the truth is, you only really ever have good years and bad years. I just feel 2023 will be a good year for us."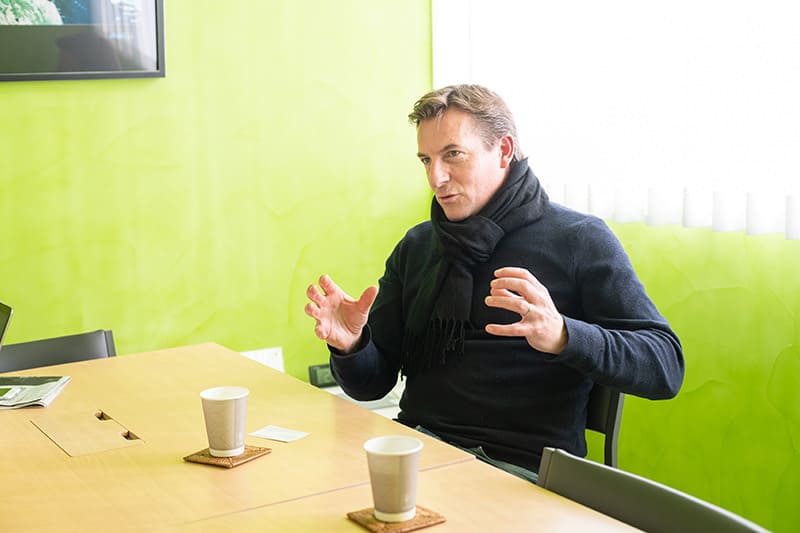 The Earthshot Prize
Seeing a need to develop sustainable innovation and wanting to create opportunities for the most advanced thinkers, leaders and innovators to connect and help make a better future, Schmitz launched the PDIE Group in 2019. He said: "PDIE is for anyone who wants to participate in something greater, something that gives purpose to us. We build new communities and a new way of belonging." This community comprises like-minded corporations and startups, researchers, and investors who want to help develop innovations focused on a more sustainable future.
PDIE also hosts Climate Launchpad in Japan, part of the world's largest green business competition, which helps entrepreneurs build businesses that help fight climate change. The competition involves 10 innovative teams that attend a three-day online boot camp where they can get paired with coaches for help with their pitches before entering the national finals.
Along with this, PDIE recently became the Japanese nominator for the Earthshot Prize, launched by the U.K.'s Prince William and the environmentalist Richard Attenborough with the purpose of rewarding individuals or organizations who provide impactful or sustainable solutions for Earth's environmental problems. The prize offers grants of £1 million ($1.2 million) in five areas of sustainability: the restoration and protection of nature, air cleanliness, ocean revival, waste-free living and climate action.
One of the recent nominees that Schmitz found interesting was a company focused on ocean revival, called Urchinomics. Founded by Japanese Norwegian entrepreneur Brian Tsuyoshi Takeda, Urchinomics uses market-based incentives to gather and ranch sea urchins in kelp forests. Due to an increase of carbon in the oceans, sea urchin populations have grown to the point where they are now destroying kelp forests, a vital natural resource in sequestering atmospheric carbon dioxide. Urchinomics turns the sea urchins into luxury gourmet seafood with a market value 10 times the sourcing cost, incentivizing their farming and allowing the restoration of kelp forests.
Schmitz also talked about the opportunities for blockchain technology to create efficiency and reduce waste at exchanges for commodities such as rice and other grains. Schmitz was first introduced to the innovative blockchain commodity innovator Rice Exchange and its chief operating officer, Stephen Edkins, through a chance meeting at a sushi restaurant in Tokyo in 2018. "I thought he was telling me about a crypto exchange," Schmitz recalled about the encounter. "But he pointed to his sushi plate and said, 'No, we are really talking about rice!'" The company, part of the Singapore-based DCX Group, uses blockchains to securely track all rice in its network, ensuring efficiency and reducing costs and waste. DCX vets prospective traders, allows them to negotiate all contract details and ensures that those details are logged on the blockchain. DCX is also working with rice farmers across the region to help them cultivate rice more efficiently and reduce the amount of water used in paddies. As Schmitz explained, decomposition in flooded rice paddies is a major contributor to methane gas emissions, and farmers are the lowest earners in the value chain — issues DCX hopes to address.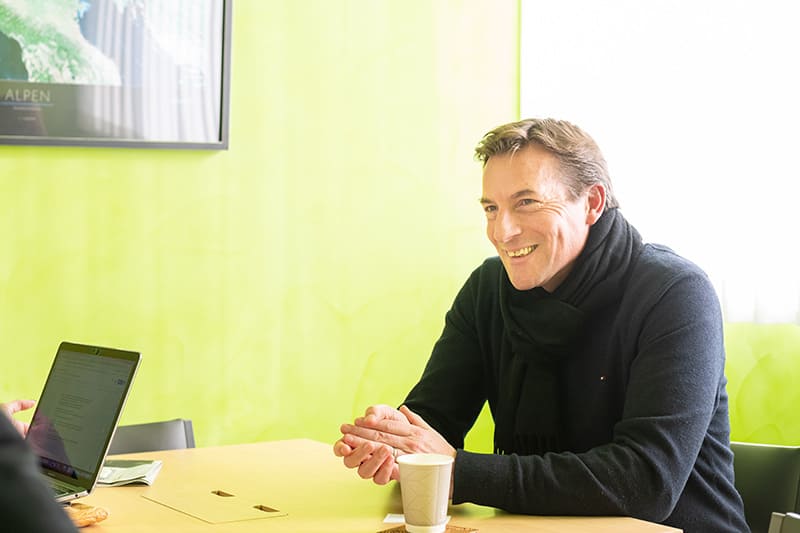 ---
Keeping the puzzle together
"Of course I have hobbies," joked Schmitz, who among other things enjoys playing classical piano as well as always making time for his morning run, an activity he considers essential. "I'm not really sure if it's a hobby, but I'm also a practitioner of meditation. My morning run is like a meditation, and during my run I make sure I stop at some shrines around Meguro for some reflection." Schmitz was first introduced to the importance of meditation after meeting the Dalai Lama's personal physician, Yeshi Dhonden, who told him we all need to find a "home" within ourselves where we can put the pieces of our own puzzle together. "I can fit it all in," insisted Schmitz, "just as long as I make a plan."